The DroneDefender is a rifle that keeps pesky drone operators at bay
Drones are getting so popular these days that technology to combat rouge pilots are emerging. Meet the DroneDefender, it's a rifle that shoots them out of the sky.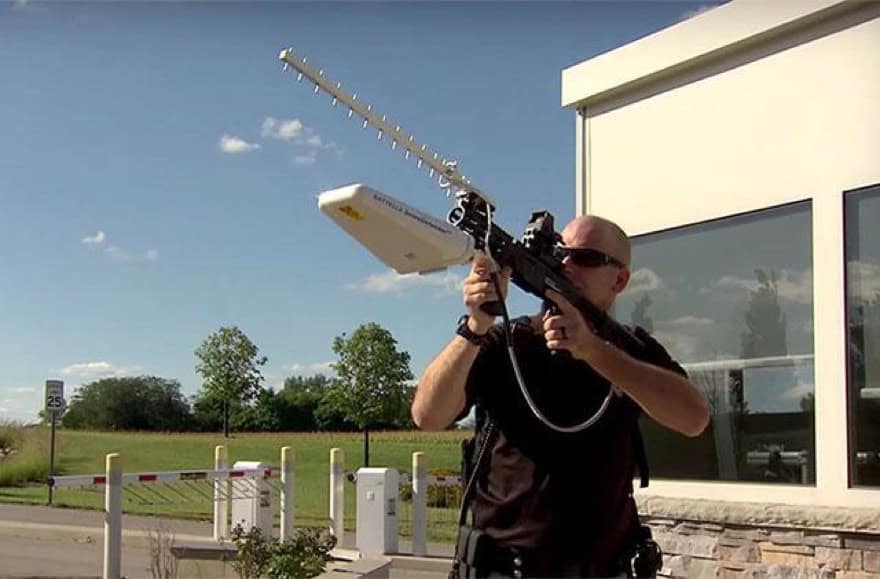 If you're a rouge drone operator who likes to fly their device near airports, sporting events, or pretty much anywhere you're not supposed to be flying, The DroneDefender has your number.
The DroneDefender, which it calls "the first portable, accurate, rapid-to-use counter-weapon to stop suspicious or hostile drones in flight, providing critical security protection at home and abroad."
Here's how it works:
The rifle uses an antenna mechanism attached to the front which blasts out targeted radio waves to force drones out of the sky. According to its website, the gun "utilizes a non-kinetic solution to defend airspace up to 400m against UAS, such as quadcopters and hexacopters, without compromising safety or risking collateral damage."
"This is just the kind of tool we need to safely counter a drone threat," said Battelle's lead researcher Dan Stamm. "The DroneDefender can help protect us from those who may wish to do us harm."

It can help us in numerous settings, from the White House lawn to bases and embassies overseas; from prisons and schools to historic sites," technical director Alex Morrow added. "It easily and reliably neutralizes the threat."
Check out the embedded video above to see the DroneDefender in action. Click here to learn more.
Follow us on Flipboard, Google News, or Apple News