The evolution of Microsoft Office improvements throughout the years
Microsoft Office has gone through a lot of changes throughout the years. This neat little infographic details all the improvements made to the platform.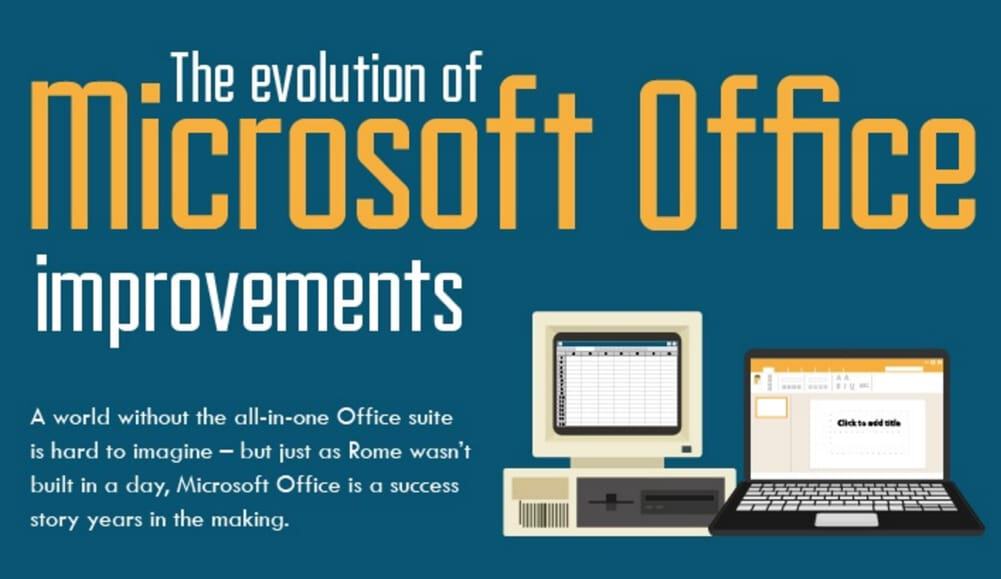 When Bill Gates first announced Microsoft Office in 1988, it was unlikely that anyone could expect the success the product would have over the years and how it has remained as the staple office suite application for desktop users since its 1990 launch.
The latest infographic from MicrosoftTraining.net has looked just how Microsoft Office has evolved and improved over its 25 year history – and it's quite the journey.
Initially compromising of Microsoft Word, Excel and Powerpoint the bundled kit of applications was used simply as a marketing hook but over the years, through varied improvements and integrations, the applications have become capable of sharing common features and interlacing with each other.
Throughout the years, further applications have joined the Office roster including Excel and Mail in 1991 and Access in 1994. Improved performance and security features have meant that Office has been able to stay on top of the market and, besides a minor drop in 2009, has only gone on to make more and more profit for Microsoft.
The most recent Office 2016 brought in further security improvements, major cloud integration and full optimisation for touchscreen and mobile devices – introducing a whole new audience to the world of Office.
Take a look at the infographic below and go forth on a journey through the landmark improvements Microsoft Office has throughout the years:

Follow us on Flipboard, Google News, or Apple News