This adorable itty-bitty Bluetooth speaker is just $9 today on Amazon
Seriously, at just $9, you really can't go wrong.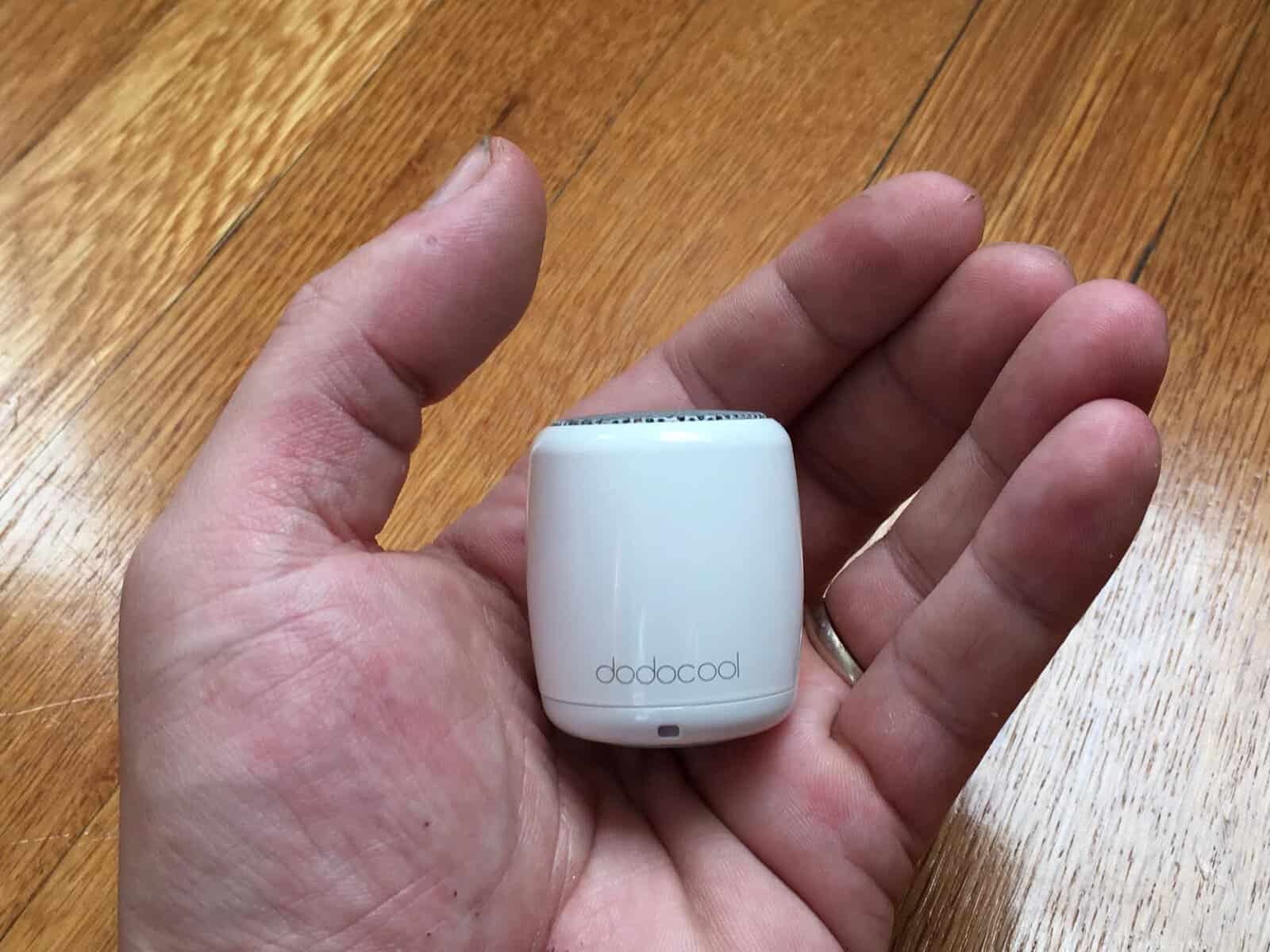 Let's face it, most smartphone speakers suck. Sure, some of them offer stereo sound and then there's some that don't even try to pretend like they have speakers at all. For example, ever see someone stick their phone in a cup or bowl just to make it louder? This is why it's always smart to invest in headphones or decent a portable Bluetooth speaker.
But before you go ahead and dish out some coin on a really expensive Bluetooth speaker, consider checking out this Dodocool speaker. Currently, Amazon has it listed at $13, but using code AOOEBWOV will knock it down to just $9. Heck, there's even a 10% coupon that you can apply to the order, which should save you an extra buck or two.
We had a chance to review this little sucker a while back, and we absolutely loved it. Apparently, we're not the only ones. As one Amazon user, D. Martel puts it:
This tiny speaker packs a big punch. You can't believe how loud this is for such a small speaker. Also, the price is fantastic. Also, very handy, is the remote shutter button. You can set up your phone on a tripod, or whatever, and get in the shot yourself by pushing the "power button" on the bottom of the speaker. I love this thing. Just put in in your pocket and have a nice Bluetooth speaker with you at all times.
Seriously, at just $9, you really can't go wrong.
[content-egg module=Amazon template=item]
Just a heads up, if you buy something through our links, we may get a small share of the sale. Click here for more.