This standing desk turns work into (subtle) exercise
There's a lot of standing desks available on the market, but at $300, it's no surprise to see the Autonomous Smart Desk 2 as a clear winner.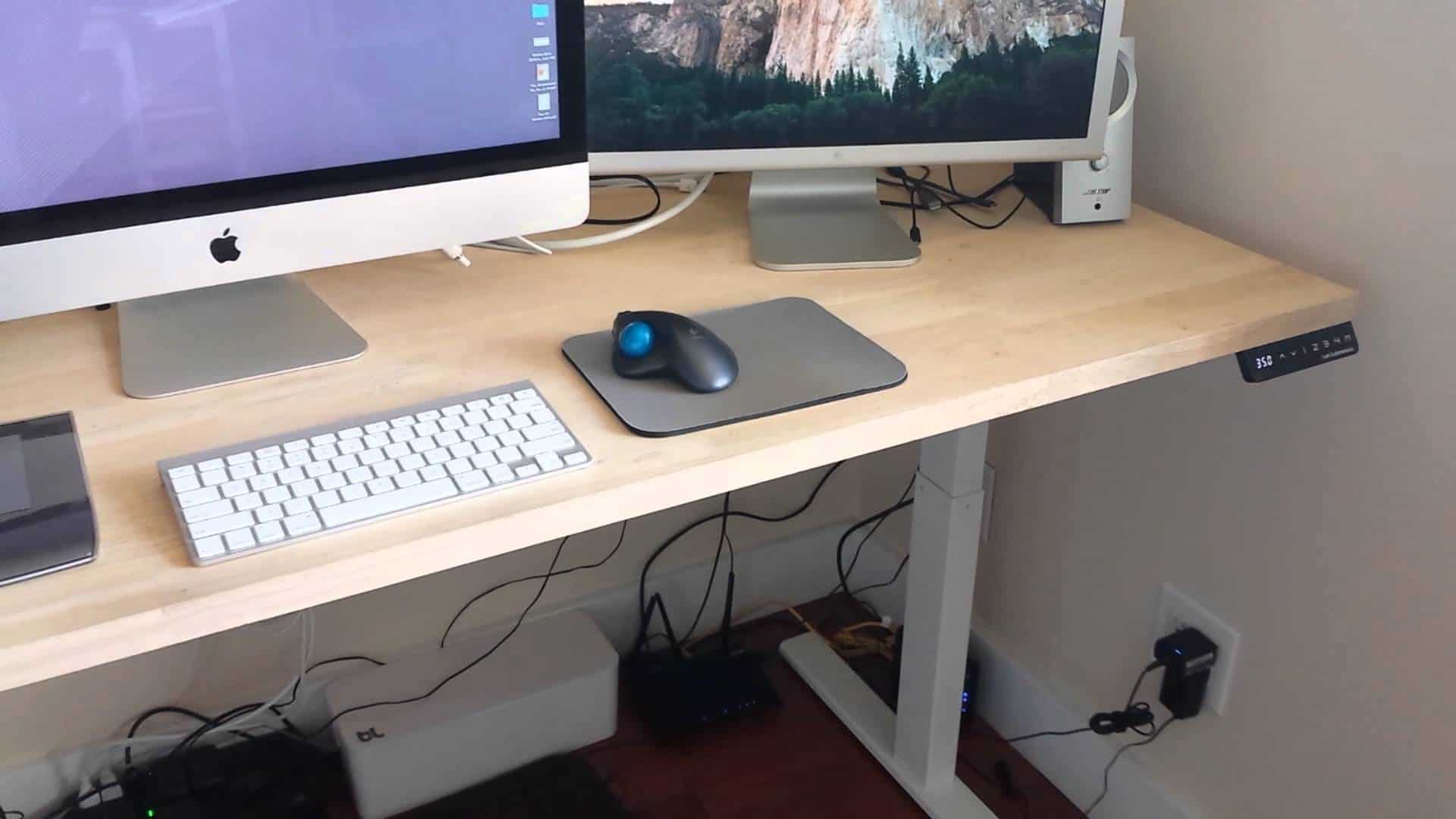 Standing desks are all the rage: "Thomas Jefferson had one!" cry the productivity lifehackers. "If I had such a fine piece of hardware in my house, surely I could write a country's constitution!"
For the past several weeks, I have been using the SmartDesk 2 by Autonomous. While I've written exactly zero time-tested legislative texts in this period, I have reconceptualized what it means to work in front of a computer all day. Typing and clicking can be far more active than you might think. Just stand upright as you do it.
The SmartDesk 2 is a height-adjustable desk that packs electronics in its legs to automatically raise or lower the desk to whichever height the user finds most desirable. In its raised position, the desk positions my laptop at a perfectly comfortable height for me to type while I stand. Gone is the passivity from my work paradigm — my legs are engaged, I remain mindful of my posture, and I can more easily shake my body to the beat of my music.
When standing gets old or unappealing, it's no sweat to grab a chair and drop the desk to a seated height. The trusty office chair isn't going away — yet — but I am using it less frequently. If sitting is the new smoking, then a desk of this construction is like instantly breaking a nicotine addiction.
Where many standing desk manufacturers try to cash in on the relatively newfound hipness of their products by charging an exorbitant price, the SmartDesk 2's price tag is a welcome change of pace: this standing glory can be yours for $300.
The Good
Insanely affordable
Dual motor
Backed with a 5-year warranty
Smart Keypad that remembers your perfect sitting and standing heights.
The Bad
Honestly, we didn't find anything negative about the Autonomous Smart Desk 2
Follow us on Flipboard, Google News, or Apple News