This USB-C hub supplies your new MacBook with the missing ports you're so used to
New MacBook's only have one USB-C dock and that's it. This hub transforms it with every port its missing.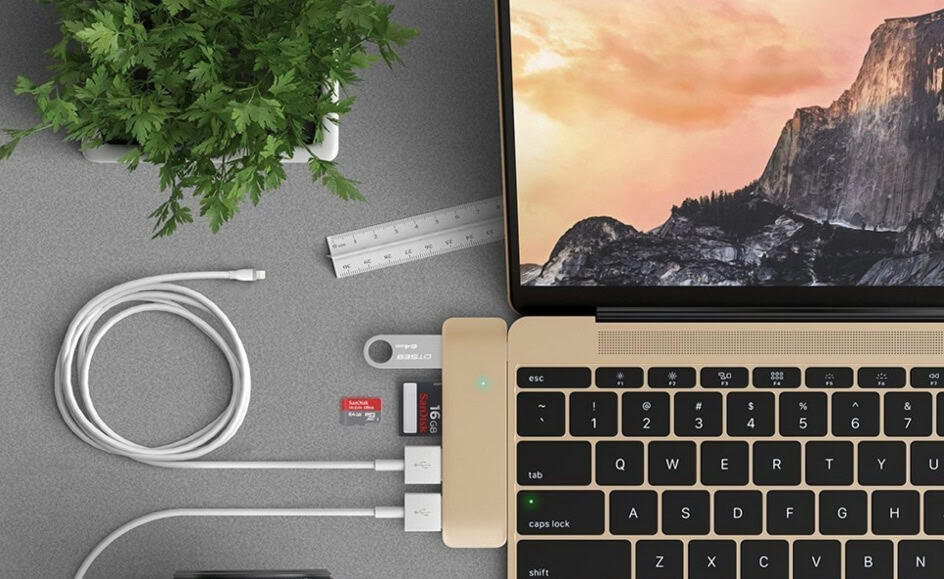 So you just bought a fancy new MacBook and only now realizing that your expensive laptop comes with only one stinking USB-C port. Yea, it sucks, but it's not the end of the world. Luckily for us, Satechi has a solution to Apple's negligence without sacrificing your tiny laptop.
Satechi's Type-C Hub adapter simply plugs into your laptop's existing USB-C port and transforms it into three classic USB-A ports (the one's your normally find on any computer), plus an MicroSD and SD card slot.
The best part about this adapter is that it's really slim. In other words, it's not some bulky piece of hardware you slap on the side of your laptop. The device comes in three different colors, all that match Apple's 12-inch MacBook. The adapter also works with Chromebooks or other devices that have already embraced USB-C.
The Satechi Type-C USB Hub is priced at $34 and comes in colors of Gold, Gun Metal, Silver. For more information, click here.
Follow us on Flipboard, Google News, or Apple News