This VR exhibit enables the blind to 'see' art with haptic gloves
Please do touch the exhibits.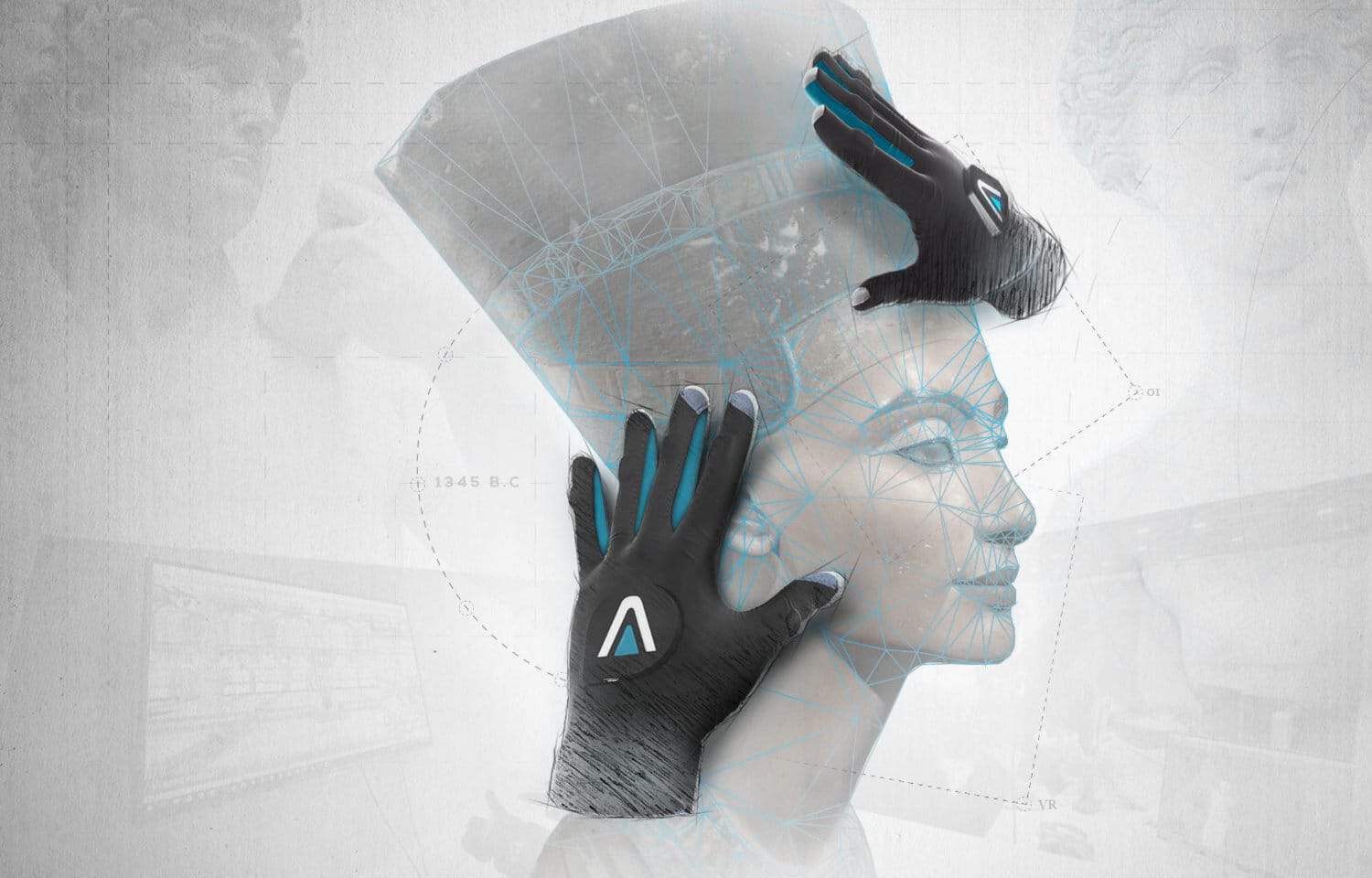 Any museum-goer knows the ubiquitous "Do not touch" signs. What if you could though, with the aid of VR technology? That's what a small startup from Spain, NeuroDigital Technologies has created for an exhibit currently going on at the National Gallery of Prague. NeuroDigital has created a VR experience, not with a headset, but utilizing haptic gloves that they created in a successful Kickstarter in 2015.
They have created VR maps of three iconic sculptures, The Head of Nefertiti by Thutmose (1345 BC), Venus de Milo by Alexandros of Antioch (101 BC) and David by Michelangelo (1504 AD). A spokesperson for Geometry Prague stated that the three statues were chosen for their artistic merit and also because the human forms are recognizable for users who might otherwise be thrown by the experience.
The Touching Masterpieces exhibit debuted last week, where a few users were selected to be the first to experience it.
NeuroDigital's mission statement is [to] improve the quality of life through revolutionizing Virtual Reality. On this project, they collaborated with the Leontinka Foundation for the Blind and visually impaired, Geometry Prague, and the National Gallery of Prague.
Barbara Hucková, Executive Director of the Leontinka Foundation, says the project is revolutionary in the assistive technology space:
Blind children are usually taught in school with relief aids and tactile pictures that far from accurately reflect reality. This new technology is an incredible breakthrough allowing pupils to touch what was absolutely unattainable before.
The haptic gloves are sensitive enough to show the user differences between materials and to register touches by any part of the hand according to how the user prefers. Some small detail is lost currently, and the company says they're still refining the technology. I'm keen to see how this progresses, I love VR and assistive technology and seeing all these stepping stones toward the world in Ready Player One is incredibly exciting.
If you're a developer that wants to build on their work, the VR models are available to download from the Touching Masterpieces website.
Are you excited about this new technology? Do you see this helping someone you know? Let us know what you think down below! 
Follow us on Flipboard, Google News, or Apple News