Three digital marketing tools that use machine learning
One big challenge most companies face when selecting the right software is determining the right tool depending on their existing workflow.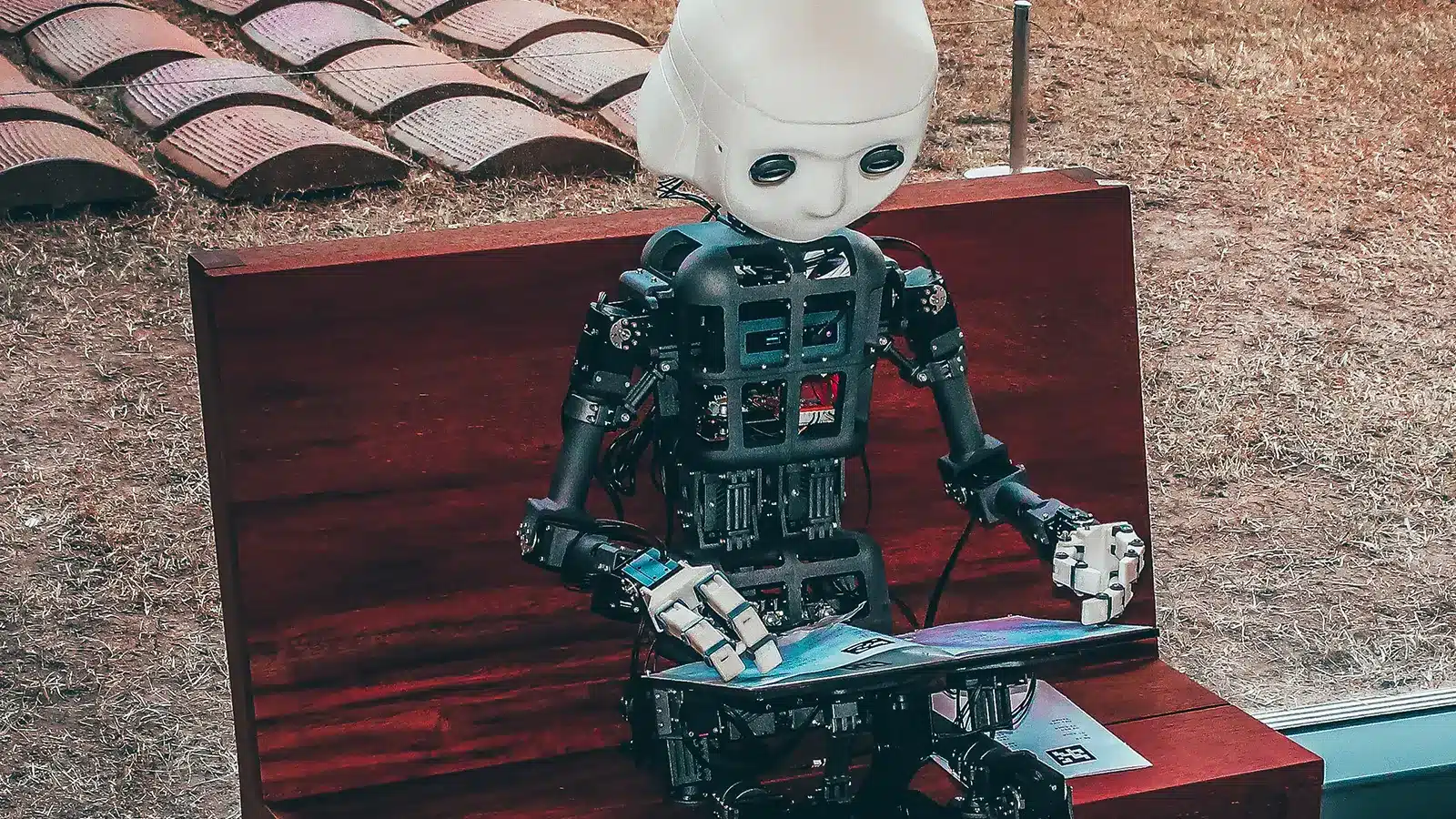 Machine learning is a buzzword these days.
Everyone writes about its future and how quickly it will take over our lives, but few articles give real-life examples of what it does.
This list is a quick way to suggest an actionable implementation of machine learning in digital marketing by listing a few easy (and, more importantly, affordable) tools that currently use machine learning.
What is Machine Learning?
Simply put, machine learning is teaching a machine to self-learn and adapt based on the data it has access to analyze.
In digital marketing, machine learning combines data sources, predicts campaign outcomes, and automates tasks, including email marketing automation.

Build software without devs. Blazingly fast. Trusted by 100,000+ teams worldwide. It's so easy, anyone can use it. Start building now.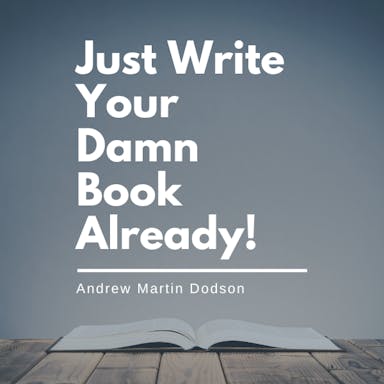 "Just Write Your Damn Book Already" is a printable guidebook that helps you turn ideas into manuscripts. It's affordable and perfect for aspiring authors
Here are three tools that make machine learning easy to add to your digital marketing strategy.
WebCEO
WebCEO is an SEO suite that offers many tools to create a search engine optimization strategy for your site. Its Content Assistant tool uses machine learning to:
Consolidate various data sources
Create SEO recommendations and prioritize them based on the estimated impact: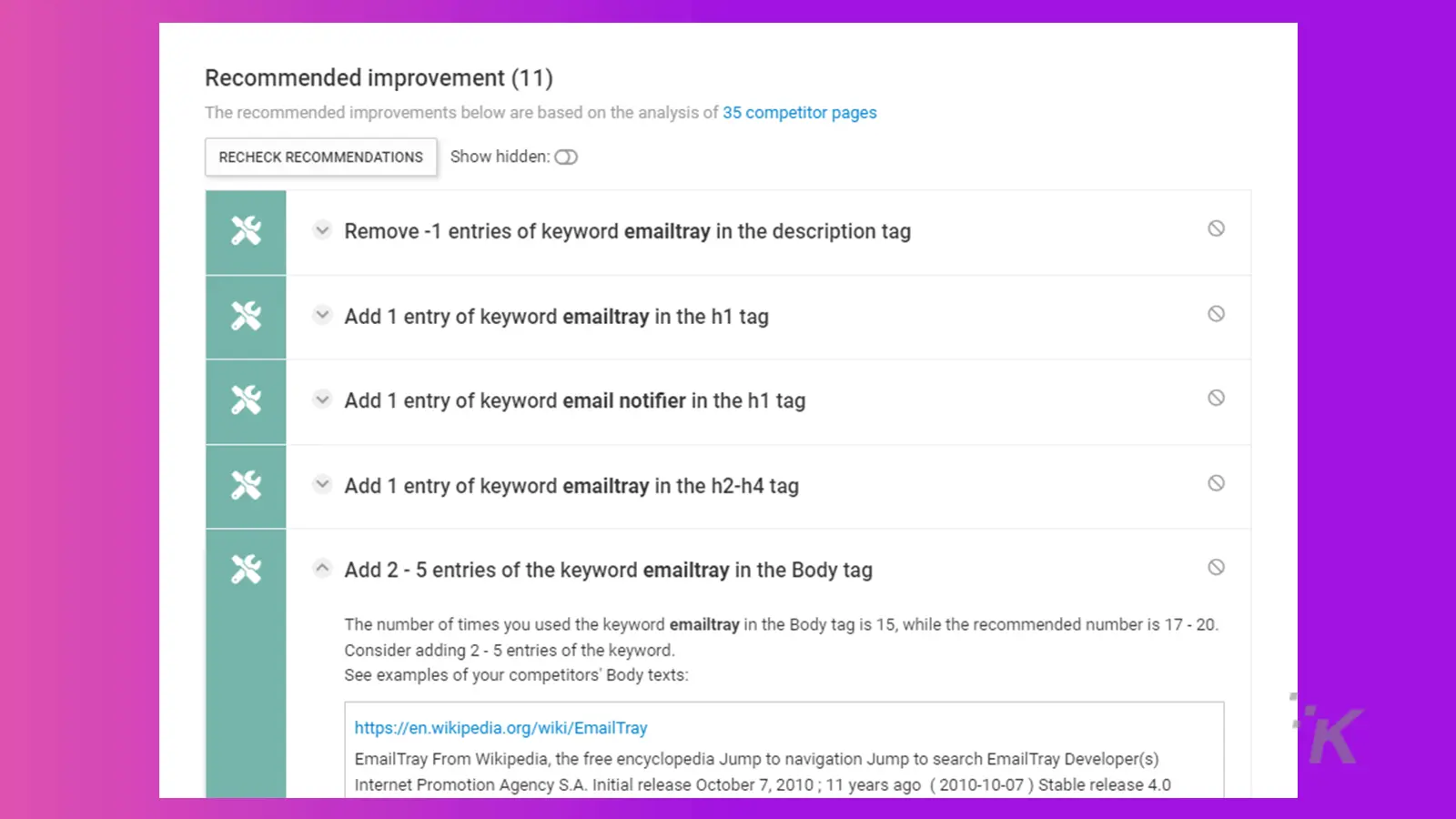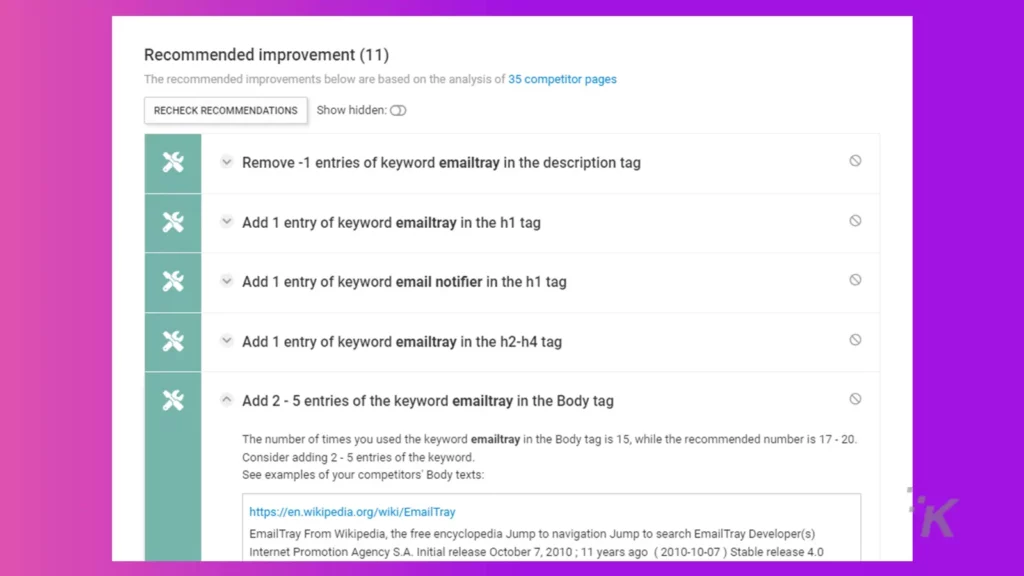 Machine learning allows the platform to combine and make sense of data loads, so you don't have to do that manually. WebCEO offers a free trial so that you can play with it immediately.
Namify
Finding a domain name requires hours and days of searching and brainstorming. But if you apply machine learning, it may take minutes.
Namify is a brand name generator that uses machine learning to suggest domain names based on your keyword and niche.
Instead of adding other words or prefixes to your keyword, this generator focuses on brand names that trigger significant niche associations.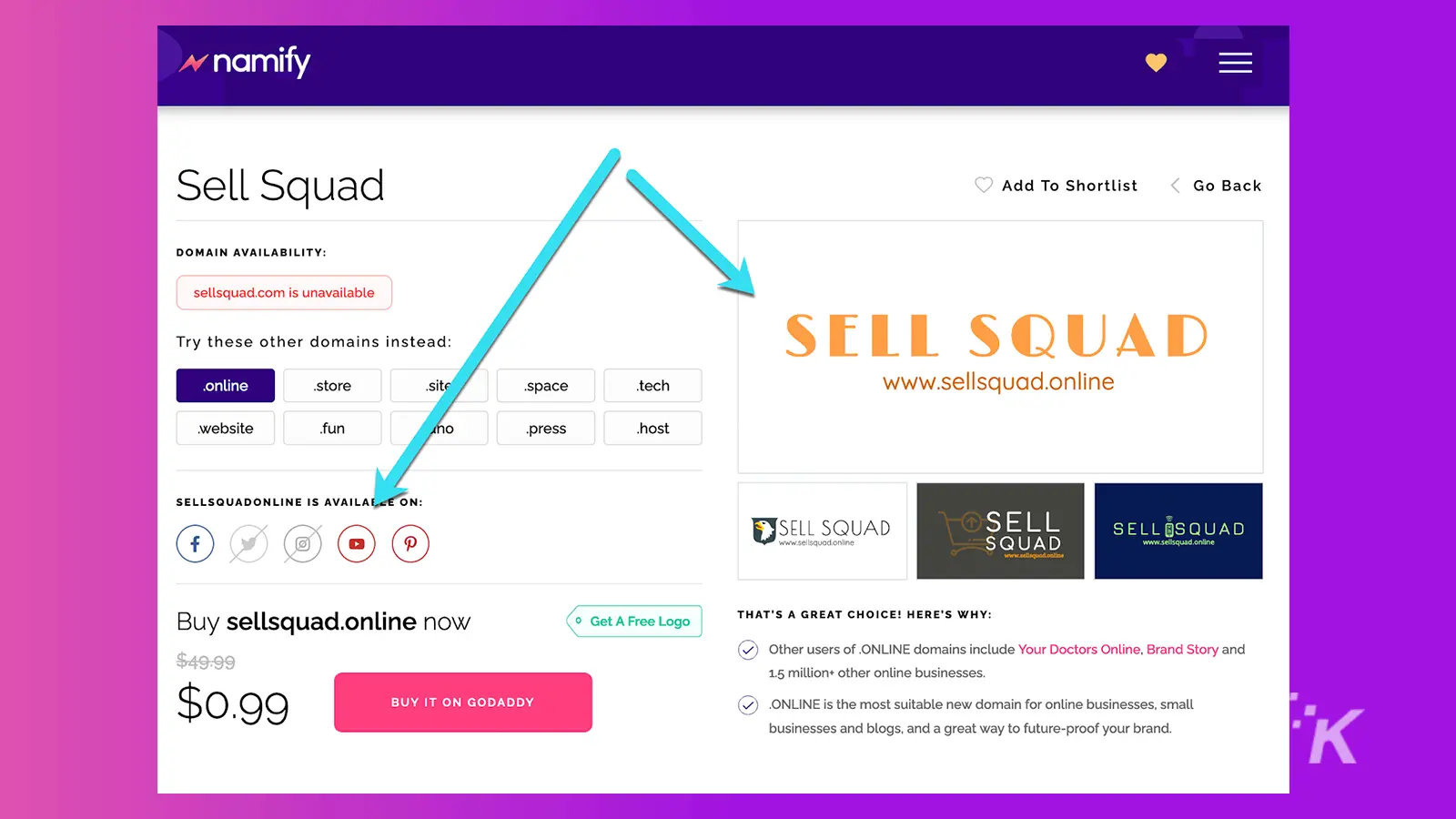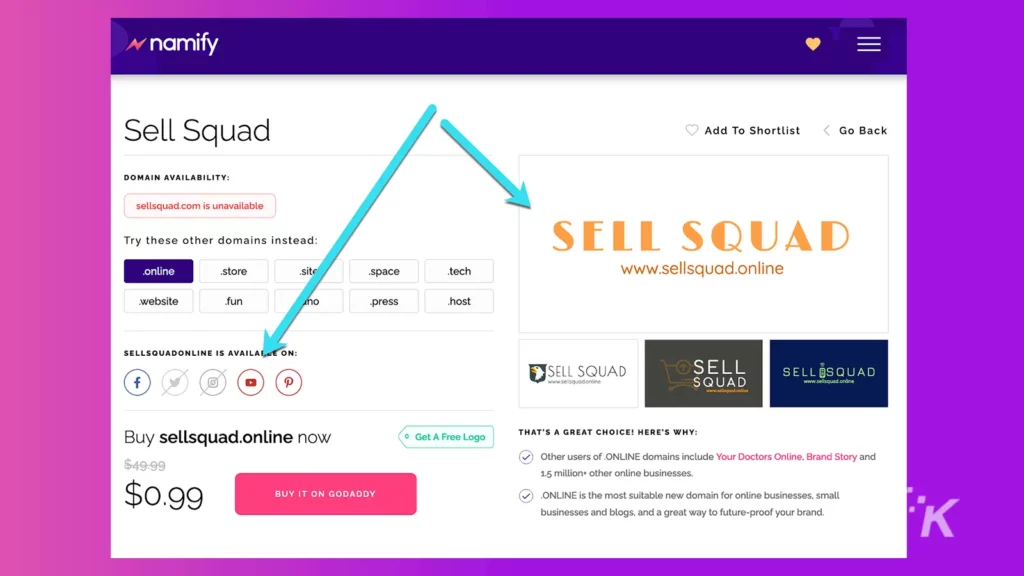 For example, when somebody searches the word fashion, it spins suggestions like Glamify, Style Hub, Fab Lab, etc. Similarly, somebody looking for tech company name suggestions would see options like Code Hub, Tech yard, etc.
Namify uses machine learning to understand what the user is searching for and suggests company names that are meaningful. Namify is free, so you can go ahead and test it out right away.
Text Optimizer
Content research and brainstorming are two of the most creative tasks in digital marketing. And yet, machine learning can help here as well.
Text Optimizer is an advanced semantic analysis tool that offers you to look beyond keyword matching and encourages you to optimize for search intent by including related concepts and entities.
On top of that, the tool uses machine learning to suggest the most relevant sentence structures, which makes your writing process much more manageable: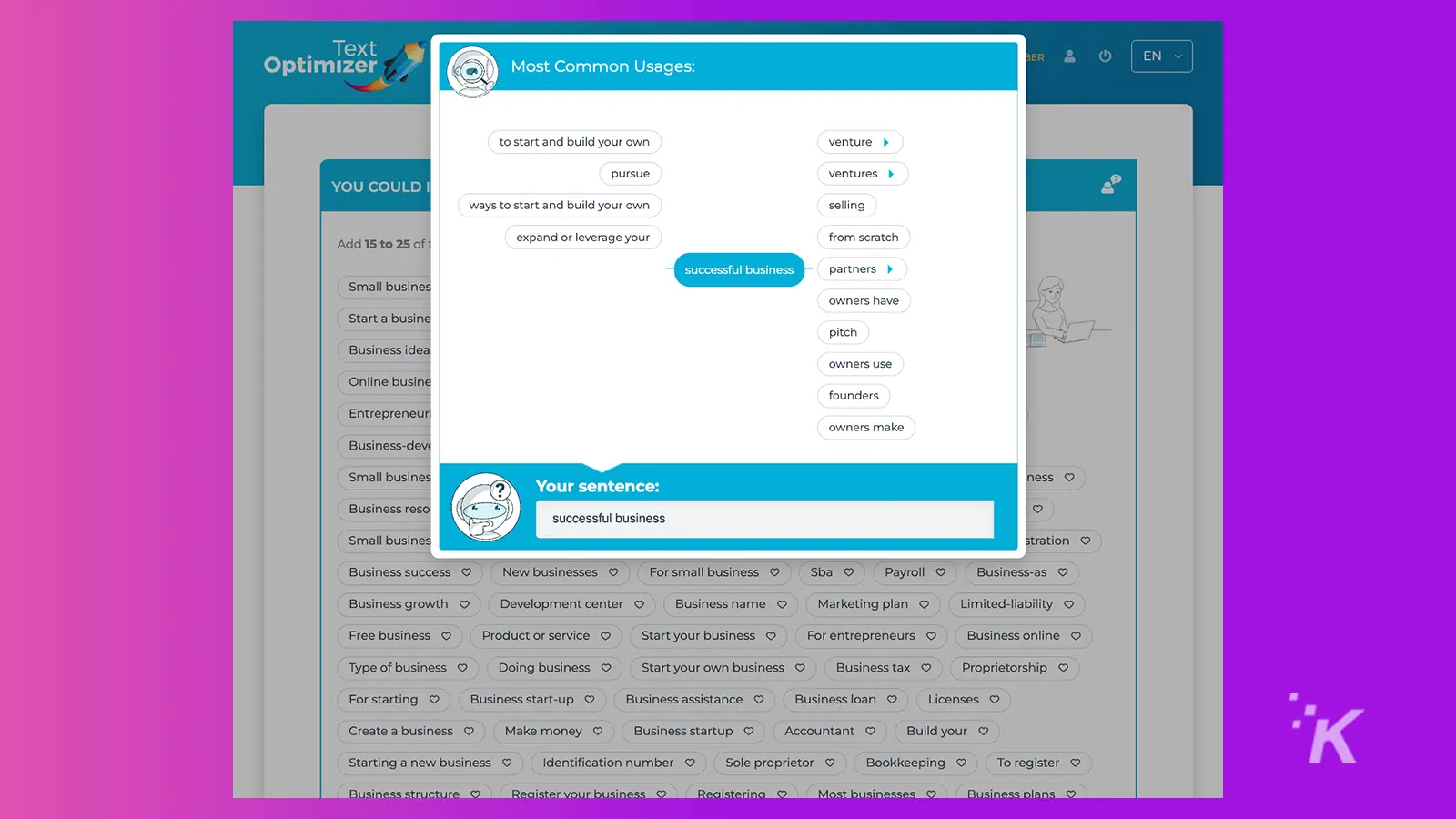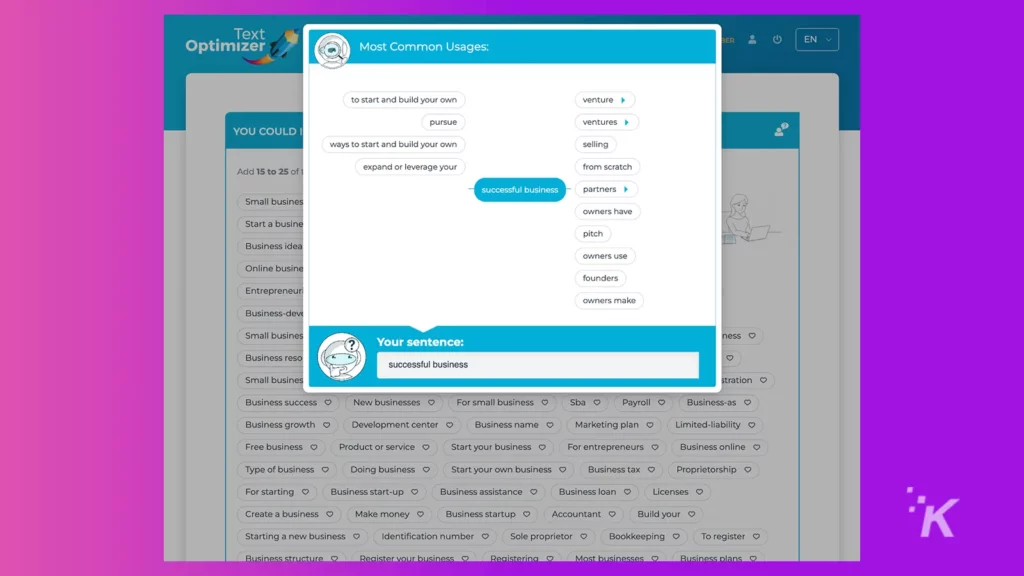 The tool allows you to identify what your target audience expects to read on a topic.
Text Optimizer offers a free trial so that you can run it for a few of your keywords right away.
Machine learning and digital marketing
The future of machine learning is one of the hottest yet most complicated topics in data and analytics. Overall, machine learning presents an opportunity for the marketing industry.
Machine learning is fundamentally changing strategic marketing from eliminating the need for employees to do mechanical tasks to advanced data analysis.
The demand for machine learning marketing solutions will result in the growing popularity of Machine-Learning-as-a-Service (MLaaS) platforms. Some consider this the future of the SaaS business model as we know it.
It integrates machine learning into any business without investing into in-house technology.
Machine learning makes personalization easier, allowing you to customize your messages based on your previous interactions with the site.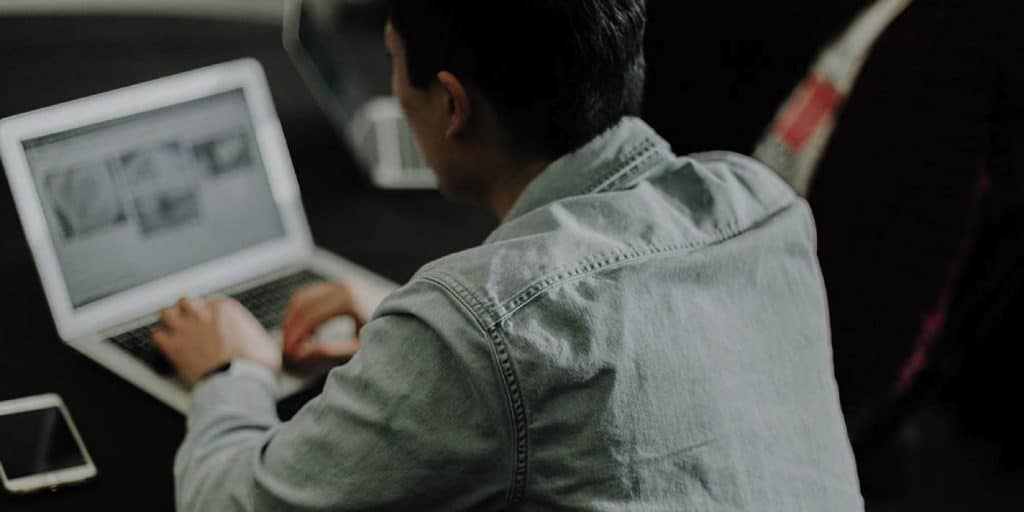 In addition, it powers conversational marketing allowing businesses to provide 24/7 support through chatbots and conversational forms.
Machine learning will improve search and product discoverability by introducing more advanced emotion detection, facial, speech, and vision recognition.
Ultimately, machine learning will power advanced IoT analysis and make it possible to combine all the fragmented data from various devices to discover hidden patterns and create individual customer profiles.
Additionally, it will set up advanced personalized experiences in which the end user won't have to do anything except for consuming the product. Machine learning is the future of digital marketing.
Conclusion
One big challenge most companies face when selecting the right software is determining the right tool depending on their existing workflow.
The best approach is not to introduce anything too radical, which can confuse your employees.
Remember, you are incorporating a tool to make your team's work easier and improve productivity; anything too complex to understand won't help you there.
Also, go for something that offers ultimate flexibility and is easy to use and intuitive, apart from being reasonably priced.
Have any thoughts on this? Let us know down below in the comments or carry the discussion over to our Twitter or Facebook.
Editors' Recommendations:
5 tips for organizing machine learning projects
Four ways businesses can capitalize on machine learning
Balancing mobile engineering with machine learning
How to improve cybersecurity using machine learning and applied data science
Follow us on Flipboard, Google News, or Apple News