Tinder Plus: Booty Guaranteed
The social dating app Tinder announced some news of a premium version of their app: Tinder Plus. Here's the question: is it worth it?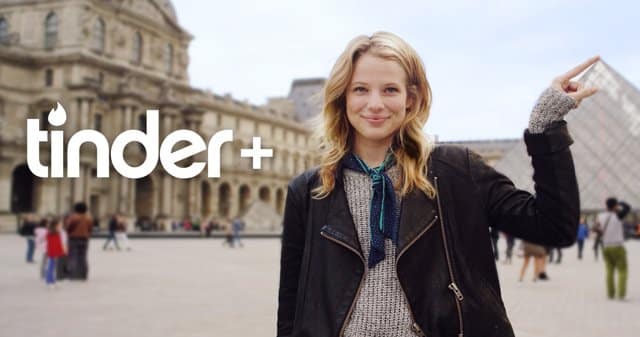 Just a mere two weeks ago, Tinder announced that they were going to unveil a new "premium Tinder." The word "premium" serving as code that users would have an option to choose a more in-depth version of Tinder in exchange for payment. However, details of the upgrade were scarce. Until now.
As fast as you could swipe left and right, Tinder, announced their premium pay for service earlier today, Tinder Plus, added features for those who are willing to fork over their hard earned money in exchange for rightly swiped matches.
And those features are…
Not worth paying for.
The first feature announced is the 'Undo' function.
Most of us who spend time thinking about these type of tech things have speculated that an undo sort of option would be a premium feature. The Undo function will allow you to go back to the profile of a potential match that you might have been too quick to swipe left on. However, unless you are in a densely populated area I can assure you that you will come across those to quick to judge matches again and again. In fact, if you deactivate your account those discarded matches will show. I know this because it has happened to me on several occasions.
The second feature announced is Tinder Passport.
Where you can add another city to your profile. This way when you travel you can rack up the miles – if you know what I'm saying. Through the Passport function you will be able to drop a pin on a map that will allow you to even make sure you don't have to go too far from the safety of your AirBnB to find some friends while you travel. I'm sure for those who are really adept at wasting their money, this feature will be popular amongst those looking to have a long distance pen pal. Or maybe to audition the single scene in a city you are looking to relocate to? Either way, since Tinder functions on GPS I think this feature is getting a little ahead of itself. It takes the spontaneity out of the app. It contradicts Tinder's initial campaign that Tinder is a means to find someone whose around you at that exact moment. This is what we were promised – damn it.
I understand Tinder's choices for selecting these two additions as their initial offerings in Tinder Plus. The idea of losing that maybe-perfect potential match was humorized in this short web video titled Tinder the Movie. And I sure have had my fair share of Tinder'ing while on the road in Chicago, Austin, New York and Vegas. (Think what you want but it was a great way to get dinner recommendations).
 But pay for Tinder? 
I already paid for Tinder, several times. In exchange for vain connections I gave away my pride, dignity and in some cases my heart.
Pay for Tinder? Who really knows what to think of Tinder? What am I paying for? To hook up? To connect on a spiritual level? To find someone to date?
Most people say that Tinder is a hook-up app. A fair statement. However, I know couples, couples who are in seriously committed relationships that met on Tinder.  I myself almost wound up in not one but two separate semi-serious dating situations because of Tinder. I have the Tinder scars to prove that its not all about hook-ups.
I've had real get to know you conversations with men I've met on Tinder. In some cases, they've verbalized to me that they are shocked that someone so "normal" or "worth it" was even on Tinder. Well, 'guy, you are there too and willing put yourself there and you respect yourself, why would you think you wouldn't find someone who might be like you?'
As Tinder grows and begins to monetize their offerings they will have to figure out what exactly it is. I'm not going to buy anything that doesn't promise me what I should expect from it. Given my Tinder scars, it is clear that I don't know what to expect from it: Is this real? Can it be real? Do you just want to sleep with me? Oh wait of course this can't be real, we met on Tinder. My bad. Wait, what am I actually paying for?
Follow us on Flipboard, Google News, or Apple News