Transform how you watch TV with this $11 device
This is the best $11 you'll spend today. Trust us, you'll thank us later.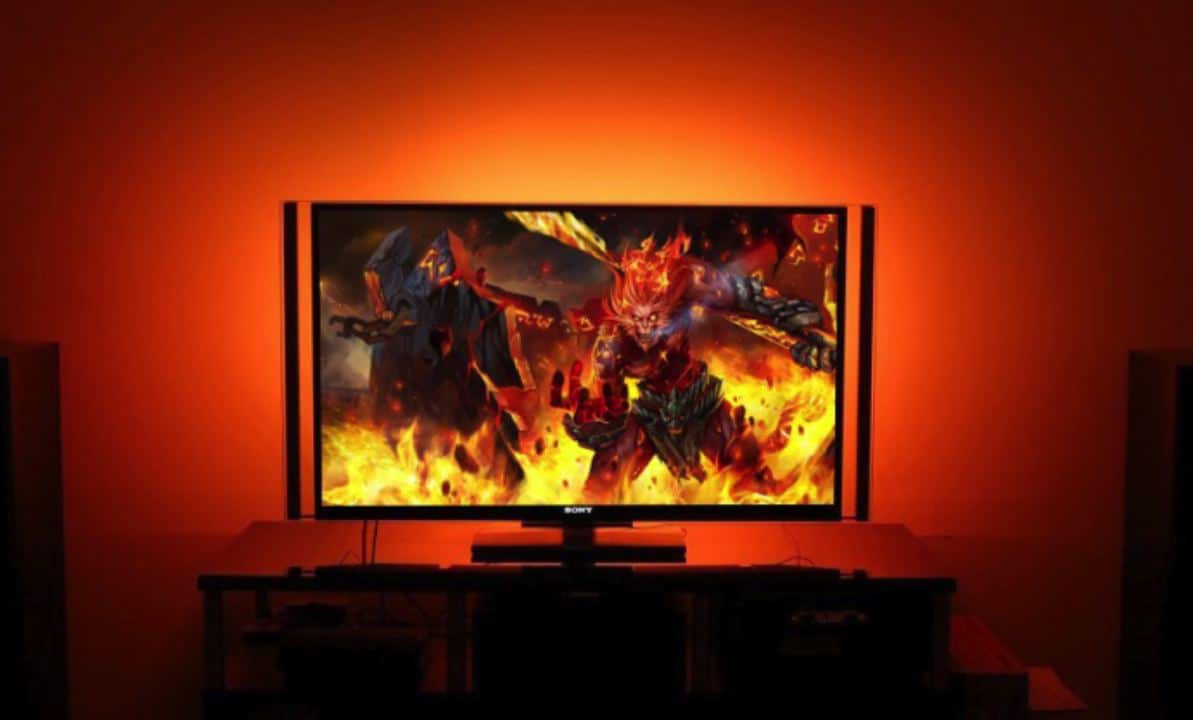 A little LED light strip can make a world of difference to your TV. Trust us, you'll never be able to go back to watching normal TV once you've tried the EveShine Neon Accent LED Backlight for HDTVs.
This awesome LED strip plugs into the USB port on the back of your TV and turns on automatically whenever you turn on your TV. It casts a gorgeous glow on the wall behind your TV, and you can control the color and brightness wirelessly using the included remote. Trust us, this will be the best $11 you spend today.
The key details: 
Relieve Your Eye Strain – Quality Bias Lighting can help reduce the eye strain cuased by long exposures to TV screens and monitors in dark rooms. It can also help make the grays and blacks on your screen seem richer.

Easy Installation – 35.4" Strip + 46.45" USB cable + A Spare 3M Adhesive Tape , High brightness 30 quality LEDs, Cut the Led Strip with Scissors On the Cut Marks (White Lines), NOTE: Don't cut the light too short, it should be long enough to be placed in the middle of the back of your tv, Please refer to the 4th image!; Remove the adhesive backing on the strips. Firmly Press the strips to the rear of your tv approx. in the center between top and bottom, then connect the USB TO USB port.

Control the Light with Remote – Come with 17 key mini RF remote, has 20 colors for you to choose. You can use the remote control change the color, the brightness as well as different lighting modes. Wireless range: 50ft.

Fit your mood – Customized light kit for 32 to 46 inch HDTV. ( NOTE: This Led Light Strip is 35.4inch and Comes with a Spare 3M Adhesive Tape for your convenience). Use the LED Strip to light up or create festive lights on your monitor, TV, or furniture. Choose from solid colors, strobes, or cycling colors to fit your mood! You can easily swap between colors and lighting modes using the remote control.
Just a heads up, if you buy something through our links, we may get a small share of the sale. Click here for more.
Follow us on Flipboard, Google News, or Apple News