UpKeep is an app that will change your life
Upkeep is a beautiful task reminder app for iOS that helps you keep track of all the stuff in your life.
Life can be challenging at times, especially when you have a lot on your plate. If you have a lot going on in your life, it's really easy to forget about some of the stuff that keeps the wheels turning in your daily routine. Things like changing the oil in your car, going to the gym, paying the light bill, your daily obligatory prank call to your friend, or sending your mother a card on mothers day are the types of things that can get lost in the shuffle if you're all over the place.
Take me, for example; I can't tell you how many things I have to get done in one day. Writing articles for the blog as well as others, maintaining a full-time job working at a PR agency, going to the gym, and Twitter. The list goes on, but I'll spare you the listicle. Anyways, my point is that I miss a lot of important things that I should be paying attention too. But hey, I'm not perfect and you aren't either. This is where UpKeep comes in.
What's UpKeep?
UpKeep is an intuitive task reminder currently available on iOS that helps you keep track of the daily stuff in your life. Remember how your mother used to remind you to clean your room? Yea, it kind of works like that but without the nagging.
Here's how it works: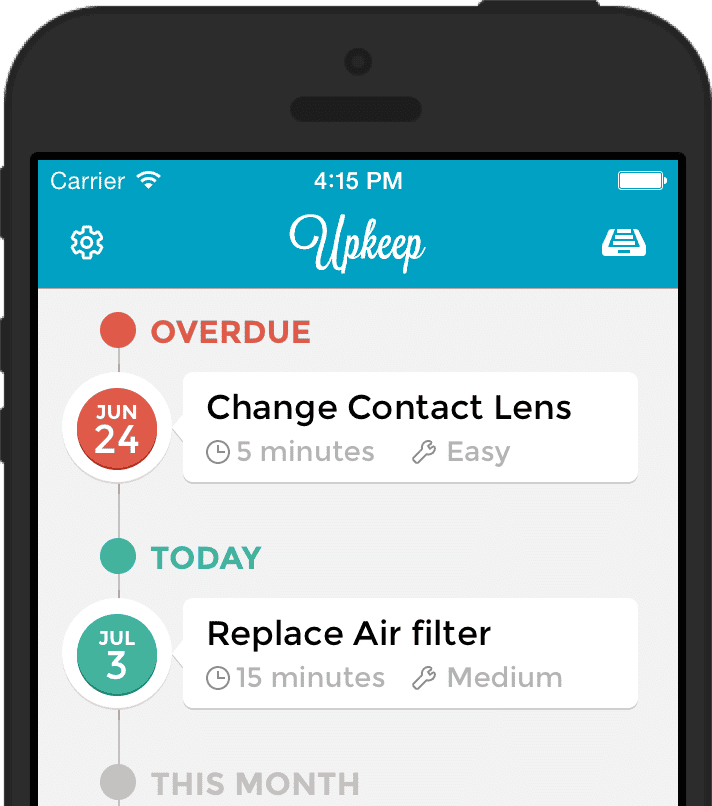 Let's say for example you want to set a reminder to change your oil. Tell UpKeep how often you would like to do this, set a reminder time, and add it to your task list. UpKeep will remind you the next time it needs to be changed. That's it – never worry about missing an oil change unless you blatantly ignore to do it for whatever reason.
If for any reason you're really busy in your day and you get a reminder to change the oil, you can always push things off later in the day, weeks, or months later. You can set it to remind you again at any time. This way you're not getting bombarded with tasks that are impossible to complete.
Here are some of the features: 
• Select from hundreds of built-in tasks
• Have Upkeep remind you when a task is due
• Mark tasks complete or tell the app to remind you later
• Set a custom reminder time
• Add your own tasks (In-app purchase required)
• See a history of when you completed each task
• Watch videos to help you complete your tasks
• Universal app for your iPhone and iPad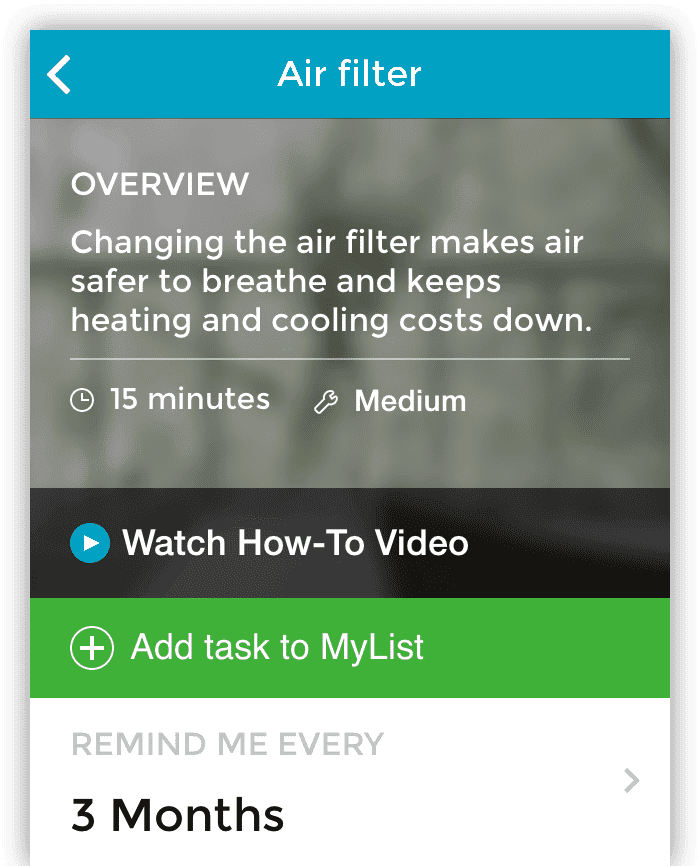 There are a ton of built-in tasks right in the app, but you could always set up your own custom tasks for an additional one-time fee. According to a company spokesman, "The $4.99 in-app purchase unlocks the premium categories of built in tasks (Business, Finance, and Fitness) and allows you to add your own custom tasks and categories."
After a brief discussion with one of their co-founders, Austin Grigg told me that UpKeep currently has 2,500 users and growing. UpKeep is currently available on iOS, and plans for an Android release are currently up in the air. "We don't currently have any plans for an Android release. If there is enough interest then we might consider it," Grigg added.
When asked how the idea came to fruition, Grigg had this to add, "My co-founder Brett and I are always thinking of app and product ideas that we can build. I've wanted an app for a while that would remind me to change the air filter in our house or change my contacts and I couldn't find anything that would let me keep up with that stuff and automatically remind me the next time I did it, so we built Upkeep. We had a lot of fun designing and building the app and doing some custom animations for the welcome screens."
For more information regarding UpKeep, download the app here or visit their website.
UPDATE: UpKeep dropped the price of their in-app purchase to $1.99. 
Follow us on Flipboard, Google News, or Apple News