Veer – the parking app we've truly been waiting for
WeWork Spotlight: Veer is an app out of the WeWork community that makes parking in a big city less stressful.
If you live in a major city and drive a car, you know better than anyone else that looking for a parking spot is one of the biggest obstacles drivers face these days. Think about it; how many times have you driven into the city and found yourself spending 30 minutes or more driving around the block looking for a spot, only to give up by parking in one of those seedy parking garages? I can't tell you how many times this has happened to me, and I'm sure I'm not the only one.
The problem isn't the parking itself, because we all know that Boston is a crowded city, and parking spots on the street are highly-valued real estate. Seriously, come to Boston during the winter, and you'll see what I'm talking about. At the end of the day, the issue lies within the parking industry.
This is where Jonathan Corbin and Aaron Kolenda come into the mix. They created and launched Veer, an app that finds you the closest and cheapest parking spot in the city of Boston.
Here's how it works: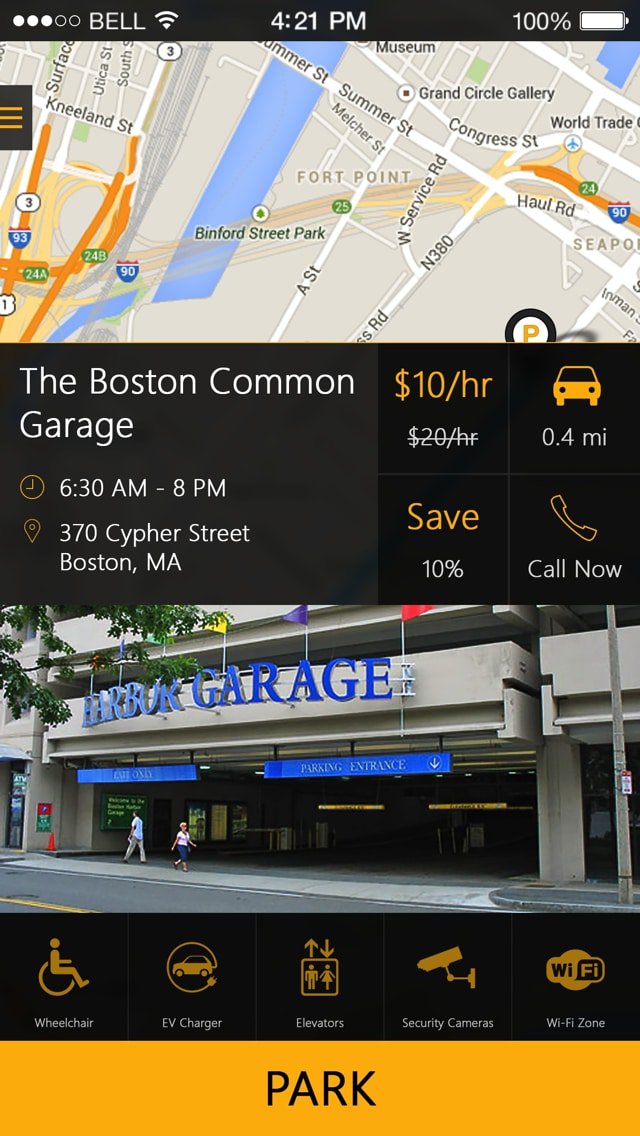 When it comes to finding a parking garage, in most cases, prices are never available. If they are, they're really subtle and confusing – pretty much anything to get you through the door. "You drive in, and you have these guys waving around an orange flag, like "come park here", and you drive inside and you have no idea how much you're going to pay, and you leave like "wow", I just spent $50 bucks," Kolenda tells me in an interview.
Luckily for us, Veer takes those deceptive business practices out of the equation. With Veer, all you have to do is load up the app, and their real-time GPS goes to work by finding you the best available spots nearby. To make things less confusing, since there might be 20 parking lots or garages nearby at any point, Veer only provides you with the top 3 results. This way, with a single swipe you can compare them easily, without feeling overwhelmed.
Some other notable features include: 
Simple map view
Garage details
Direct navigation
Saved car location
Running rate and time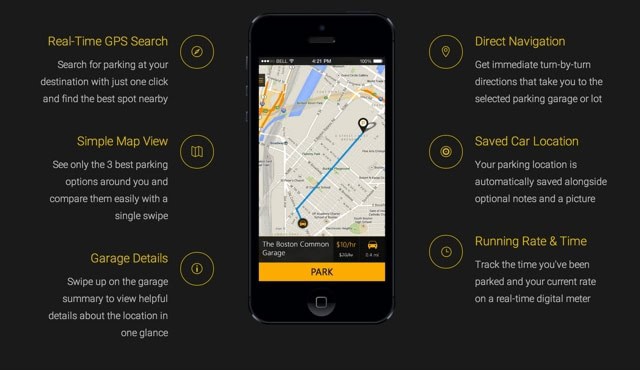 "Parking your car should be as easy as ordering an Uber. It's a very chaotic experience for something that's relatively simple."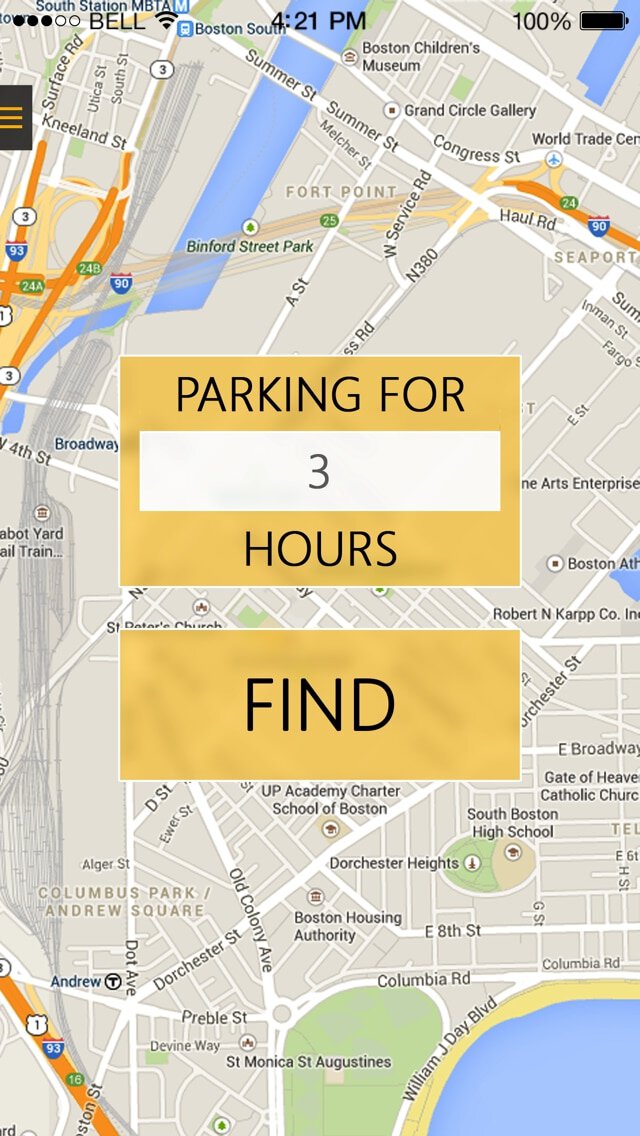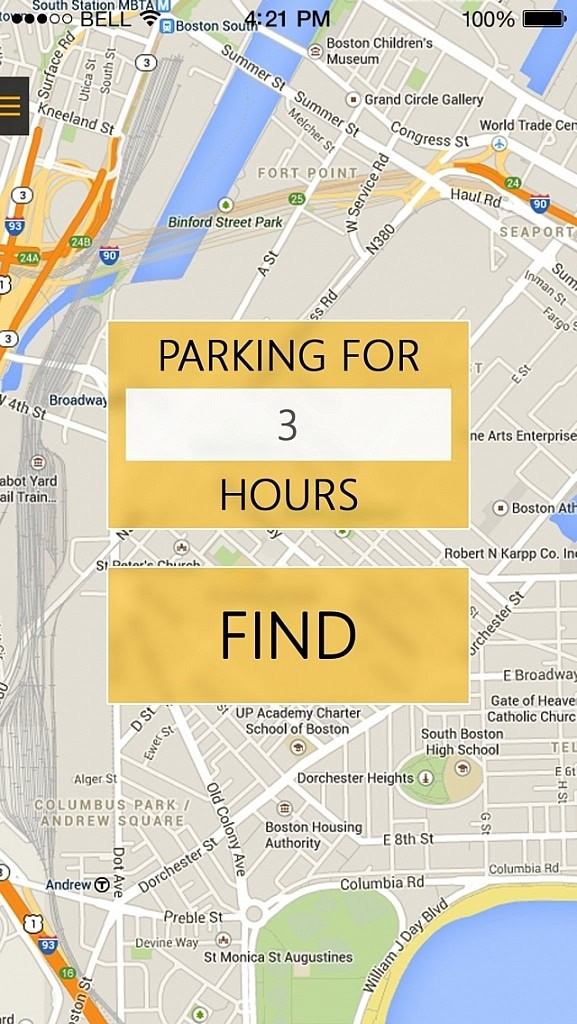 In order for this app to work, Corbin and Kolenda hit the pavement in search of every parking lot and garage in the city of Boston. They were able to aggregate data such as price, hours, location, etc., providing the user with the best experience possible.
At this time, there's really no other mobile app providing this service. Any businesses even close to doing what they're doing are all web-based, and in most cases, inaccurate. Corbin and Kolenda know this first hand, because they tried aggregating the data from these services and found that it was all wrong. In their initial research, they even found Google Maps to be a poor resource. "Google Maps doesn't have full coverage of all the lots in Boston," Corbin explains. For example, the garage closest to their WeWork office wasn't even listed in Google Maps.
"We realized that this industry is really broken"
That was all Corbin and Kolenda needed to get the idea off the ground. The hard work was solely in aggregating the data and building the product. All in all, the app development and research took about a year to complete.
They recently launched the app sometime in mid-December, and currently have a respectable 1,000 downloads. It's worth mentioning that these are all organic downloads, by the way. The app is currently available on iOS, and an Android version of the app is set to be launched sometime mid-year.
For me, driving into the city was never an option, unless someone else was driving their car and I didn't have to pay. However, with the release of this app, we now have a choice in the matter of where to park our cars. One thing is for certain; a man with an orange flag will never tell me where to park again.
For more information, check out their website here: https://veerapp.com/
This article was brought to you in part my WeWork –  the platform for creators. WeWork provides everything you need to create your life's work. If you're interested in learning more, email boston@wework.com or visit their page here. Take 15 minutes out of your day to come down and take a tour, it's totally worth checking out!
Follow us on Flipboard, Google News, or Apple News