Verizon's new gadget Hum wants to make your car smarter
Verizon just launched a new gadget today called Hum that transforms your car into a smart car.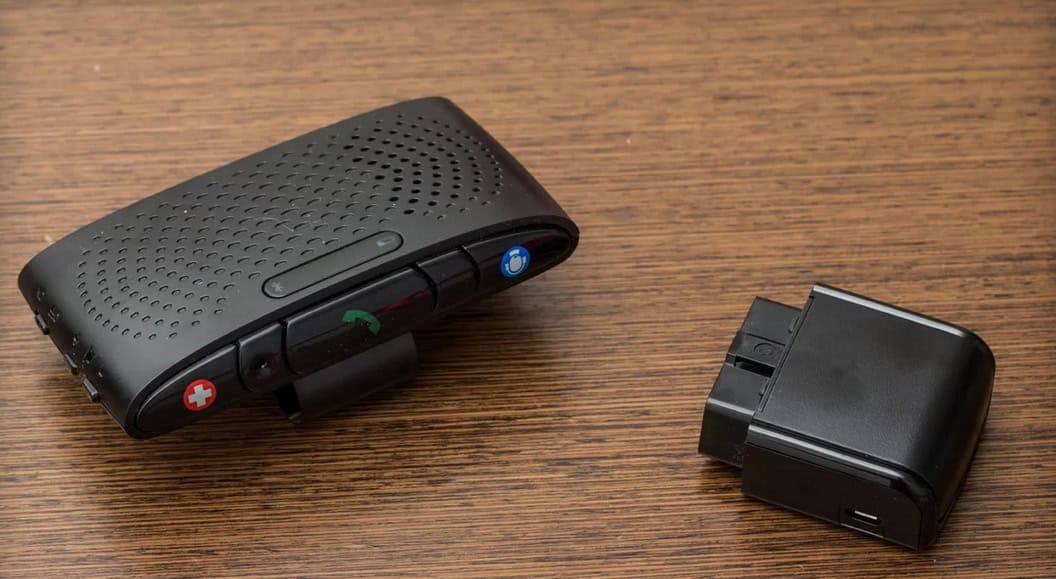 Verizon is getting in the car business, well, in a sense. Today, the company announced Hum, a hardware system and phone app that essentially gives any car model newer than 1996, the ability to have features similar to OnStar, LoJack, and more, all for the price of $14.99 a month.
Hum is composed of two modules. "One module, equipped with a CDMA radio and GPS, connects to your car's on-board diagnostic (OBD) port, while another clips to a visor and serves as a speakerphone with concierge and emergency service buttons" according to a recent report from The Verge.


Since you're on a bluetooth connection, you can even take calls through Hum. If you're worrying about data usage and GPS, all of that is passed through Hum's OBD module. This way, you're data isn't getting gobbled up.

To make things even more interesting, Hum's companion app, which is available on Android and iOS, offers users real-time diagnostics such as alerts, price estimates, and a direct line to a ASE Certified mechanic. It can even tell you where you parked your car. In the unfortunate event even it ever gets stolen, "Hum's customer service reps will connect with police and give them tracking data directly", reports The Verge.
You can get your hands on Hum starting today for only $14.99 per month tied into a two-year contract. Hardware is included free of charge. You do not have to be a Verizon wireless subscriber to take advantage of Hum. To learn more, click here.
Follow us on Flipboard, Google News, or Apple News