Review: The Walking Dead: A New Frontier – Weakest season in the series
Great narrative, but overall the game was poorly executed.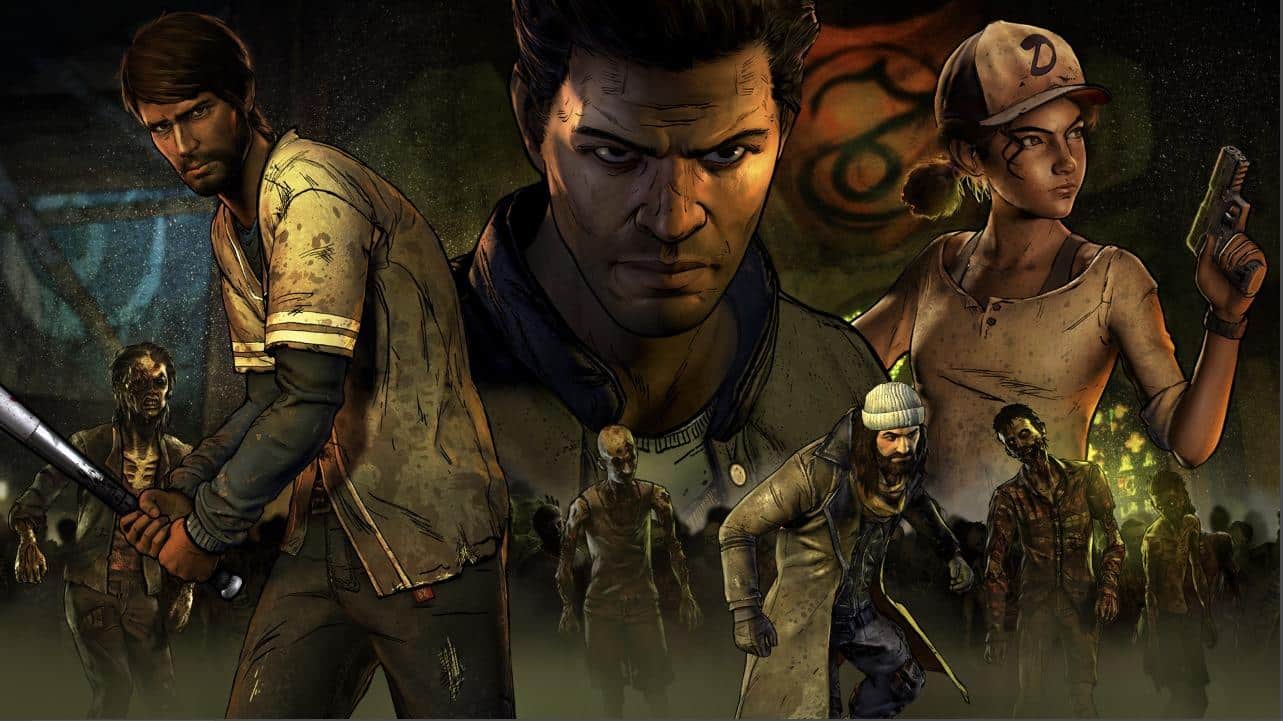 There is no denying that The Walking Dead helped make Telltale Games a household name. Since 2012, Telltale Games has gone on to not only popularize the point-and-click genre but has also managed to deliver Naughty Dog-levels of story-telling. With episodic franchises like Batman and Guardians of the Galaxy under their belt, Telltale is the king of story-telling.
The first season of The Walking Dead is on my list of favorite games I have ever played. So going into A New Frontier (or TWD Season 3) I was expecting a dominant narrative, intriguing character development, especially in Clementine. Season 3 consists of five episodes and focuses on a new group of survivors. Despite the story keeping me playing, some of it new and some of it very similar to the previous seasons
Despite the story keeping me playing, some of it new and some of it very similar to the previous seasons. It's not terrible, but it is flawed in certain aspects. One major red flag I knew this season was going to be different was when Telltale went with the decision to make Clementine as a side character instead of the main character.
Meet Therabody's All-New TheraFace Mask
TheraFace Mask is a breakthrough FDA-cleared LED skincare mask with added tension-relieving vibration therapy. Clinically proven results include firmer, smoother, healthier-looking skin with a visible reduction in fine lines, wrinkles, and uneven tone in as little as 8 weeks
While you do control Clementine in A New Frontier, players also control Javier (or Javi for short). Again, I do not have a problem with having two playable protagonists, but it doesn't help the fact that players are controlling a character who isn't the main character, but rather a side character; it just feels like a slap in the face.
I just feel that they hindered Clementine's role in the overall story this season. In the first season, she was the character you had to protect in season one; while players controlled her in the second season. But I just felt like Clementine was alienated this season. Unlike the previous two seasons, she is more experienced with the outbreak, which molded her into the badass she is today; I honestly did believe going into this season she was going to fulfill some leadership-like role.
"I just feel that they hindered Clementine's role in the overall story this season."
However, I will admit I did enjoy the fact that Telltale decided to experiment this season having players control someone else. It provides a different perspective of her, but I just felt there could have been a better transition into the change.
For a majority of the season, players control Javier Garcia, a former pro baseball player. Before the outbreak, Javi was visiting his brother, David, after finding out their father was dying. Unfortunately, Javi was unable to say goodbye to his father, but he did manage to witness his dad come back to life (pretty sure he was not expecting that).
Fast-forward four years later, and Javi has been venturing around with his brothers two children as well as their stepmother, Kate. Despite getting a few glimpses of Javier before Season three, I was disappointed we did not get to see more of that, as we will never get to experience that side of Javier ever again. It is worth noting, however, that Javier's family is likable.
Javier's group then endure more problems by a group called the New Frontier, who take Javi hostage because he took fuel from what he believed to be a vacant junkyard. After Javier breaks free, he encounters Clementine, who was looking to acquire a vehicle. In exchange for his car, Clementine agrees to help him find his family. Unfortunately, the pair is not alone because the New Frontier is tracking them to a peaceful settlement that reminds me of Alexandria from the TV show, but it is of course not Alexandria, and additional survivors join the group in the process.
The central theme of this season, if I had to describe it in one word: "redemption."
The central theme of this season, if I had to describe it in one word: "redemption." Before the Outbreak, David considered his brother unreliable and had thrown away his baseball career due to a gambling addiction I can understand where he molded that opinion. But Javier is different now, he loves his family, and the outbreak was his second chance at life, and despite the circumstances, Javi is a better person because of it.
While we learn from David's wife, Kate that their marriage was far from perfect, in a sense this outbreak has given her a second chance at a family? Clementine's second chance comes in the form of meeting Javier, she is alone when we first encounter her in the season, and she has some trust issues based on what happened in the prior season. Can this be her second chance to belong to a family?
Similar to Telltales other games in the same genre, conversing with the in-game characters will alter how you progress through the game. The dialogue is interesting and relatable to the situation. Along with emotions ranging from aggression to cautious, from heartless to caring you can pursue the conversation in an array of ways.
Aside from interacting with NPCs, there are interactive elements within the in-game setting, but it felt like it was added on at the last minute. The level of exploration in the game is next to none after episode one. While the rest of the gameplay involved quick-time events; much like a majority of the games that offer quick-time events, they are useless. Whenever you encounter a life or death situation in the game, players will endure a series of button mashing. Combat in the game is mundane, and it doesn't pick up until the season finale.
"The level of exploration in the game is next to none"
It doesn't help the fact that this game is also the shortest out of all the Telltale games. With less than seven hours of gameplay, at times I felt that the game was rushed out the door and did not get the proper attention it deserves like the other Telltale games. When you factor in the narrative and everything in between, this season could have been shortened to at least three episodes. On my first playthrough, I clocked in around five hours to beat the game.
Overall this is not a terrible game, the parts it does well in, they do a superb job. But I just felt lie A New Frontier did not go the extra distance as the previous seasons did. The story is good enough to make you play the entire season, especially the flashbacks.
I would recommend this game to those who are heavily invested in the story, but for the ones who have never played any of the games before/watched the first two seasons via cutscenes and wanted to try this out as their first game, I would say skip on this game until a sale.
The Good
Interesting story
Likeable characters
High replay value
Impressive visuals
The Bad
Lack of exploration
Gameplay seems like an afterthought
Alienation of veteran character, Clementine
Follow us on Flipboard, Google News, or Apple News