Waves are for suckers if you have this $20,000 electronic surfboard
Got $20K and looking to spend it on an electronic surfboard? Then you have to check out the Wakejet Cruise from Radinn.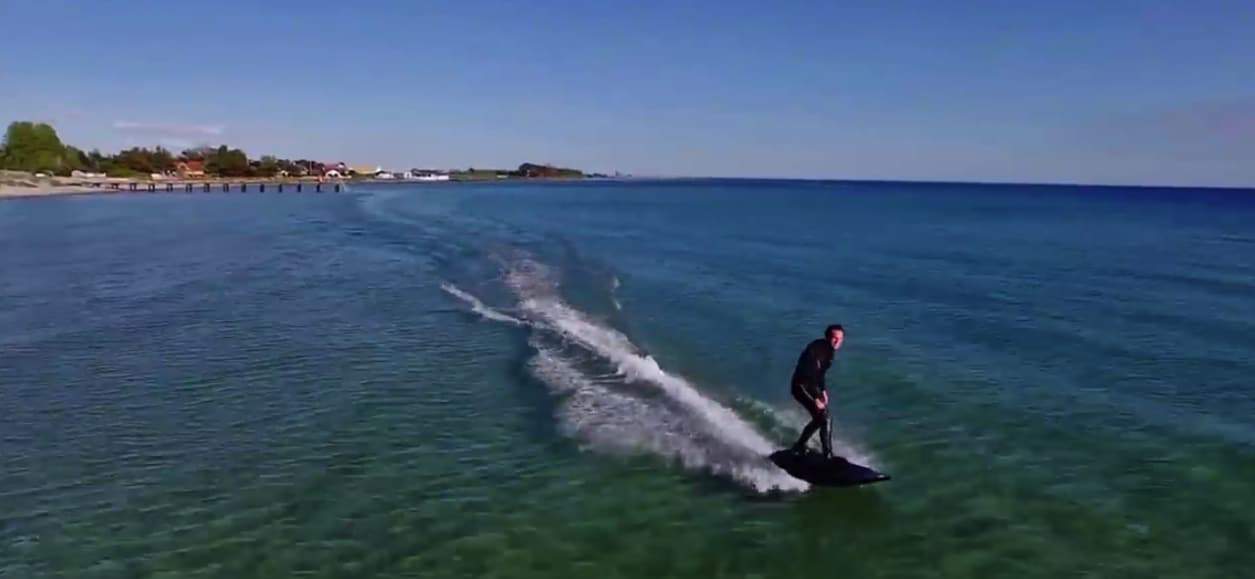 The days of paddling and waiting around for bodacious waves are over thanks to an electronic surfboard called the Wakejet Cruise from a Swedish company Radinn.
Instead of playing the wave waiting game like some jamoke, the Wakejet Cruise allows you to surf anywhere there's water–meaning you can ride it in the ocean, lake, pond, whatever. Wakejet Cruise rips through the water at speeds of 28mph for 30 minutes on a single charge, and takes about a full hour to juice back up.
Speed is controlled by a hand-held waterproof remote and even comes with its own mobile app (for whatever reason). The board utilizes brushless motors which makes it really quite, unlike the obnoxious jet ski's you see riding around, so it gives riders an amazing experience. Not to mention the fact that they're riding around on an electric surfboard.
Although this sounds remarkable and all, the price tag may set you off. The Wakejet Cruise selling at around $20,000 and will be available Q3 2015. Click here to learn more.
Follow us on Flipboard, Google News, or Apple News