What's the best ecommerce website builder for the needs of your business?
Evaluate your choices in all of the five areas mentioned in this article and choose the most cost-effective one.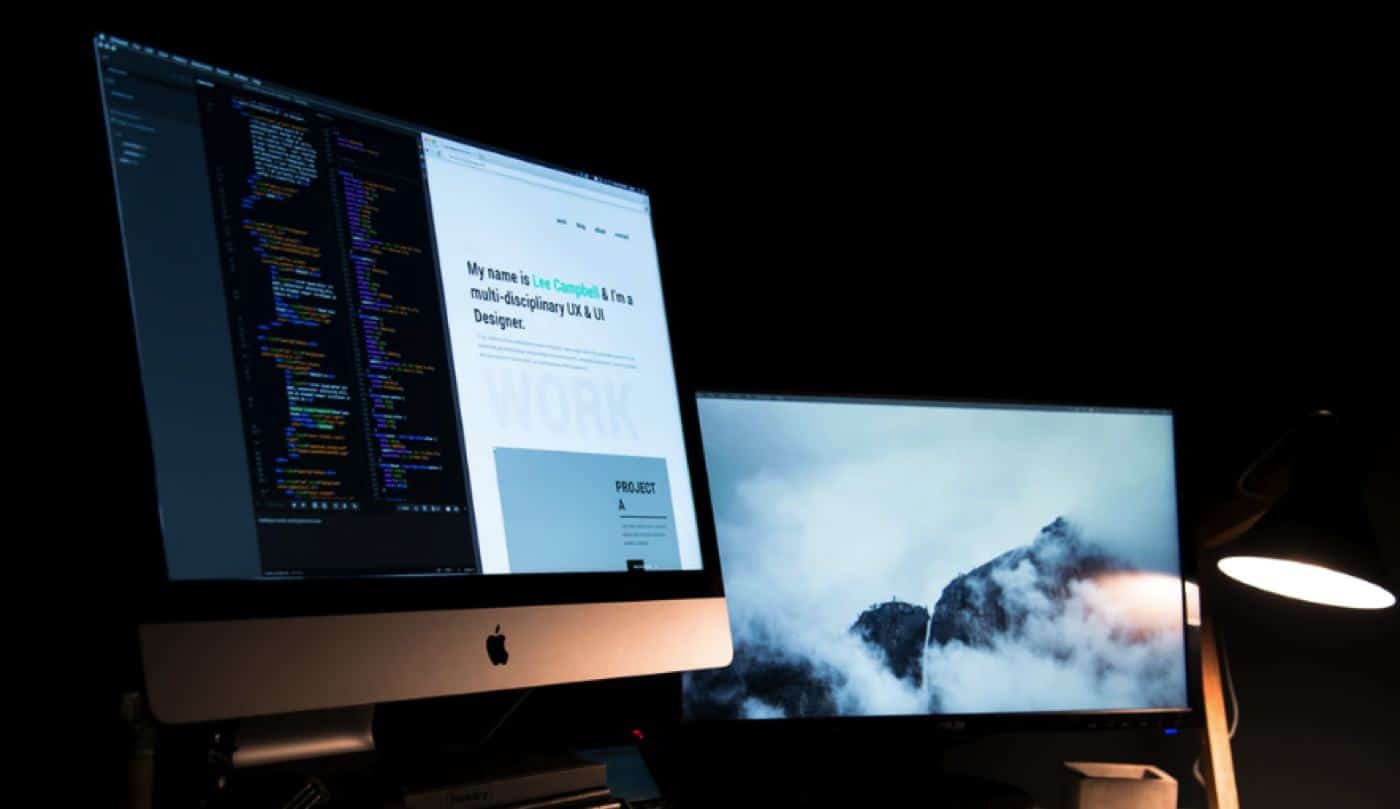 Every business needs an online presence these days, but it isn't enough for your website to merely look great. It needs to have a strong brand, provide your customers with a great experience, and have enough technical features under the hood to perform well and rank high in search engine results.
The easiest way to get an ecommerce website up and running is to use a website builder. However, there are so many options out there and an equal number of features to choose from. You want a cost-effective solution, but you should also build your website with an eye on the future, should you need to scale your business.
As blogger Kaleigh Moore points out in this article for BigCommerce, "When choosing a platform, you have to think about your business goals, your product, and what is realistic for you to manage."
Here are some especially important aspects to evaluate when looking at a website design tool.
Customer experience
The experience your customers have when shopping is critical these days. A research report compiled by Adobe in 2020 revealed that customer experience or CX was a top priority for marketing budgets at some of the world's largest companies.
Your website builder should have enough features to enable you to deliver your customers a great experience. These features should be easy to use and implement. After all, if you don't understand how certain features work, the odds of you implementing them properly for your customers is low.
Your store will grow over time, and you'll need to make changes on the fly. For instance, you might want to install a machine learning solution like Dialogue that helps you identify shoppers' browsing patterns and serve up personalized product recommendation promotions based on first-party data. How easily can you install and integrate this with your website builder?
Take a look at the builder platform's capabilities and interface and evaluate how easy it is to use. Are all of its features grouped under easily understood sections? Is there a wizard that can guide you through the process if you don't have enough experience building a website previously?
Choose the interface that you're the most comfortable with and compare all design elements offered to what other platforms provide.
Geared for Performance
Website builders make it easy for you to design a pretty website. However, you need something more than a good-looking website to make an impact on the web. Performance is more important for a website than ever before due to search engines taking page loading speeds into account when determining SEO rankings.
Your website building software has to prioritize performance out of the box and automatically handle the messy under-the-hood stuff that ensures page loading speeds are high. Elementor is an example of a platform that prioritizes speed automatically.
Designing a website and optimizing performance is easy thanks to the latest updates. Optimized asset loading is standard with an Elementor website these days. If your page has high-resolution images and videos, a thumbnail is loaded upon initial click. The full versions of the video and images are loaded only if a user clicks on them. Thus, the user dictates their experience.
Under the hood, the same features carry over. For instance, JavaScript execution is optimized thanks to native browser support. Costly references to external libraries have been minimized. Advanced caching and CSS rendering ensure that page load times are fast and that HTML calls are kept to a minimum.
Thanks to all of these features, your website's performance is handled automatically, without requiring you to know HTML or any programming.
Your budget
All website builders these days have plans attached to different price tiers. Typically, the more you pay, the more features you unlock. When starting, you might sign up for the lowest tier. However, as you grow, you don't want to experience a huge gap between the pricing tiers that your website builder offers.
For instance, your starter level might allow you to run one email campaign to 500 subscribers per month. The next tier might allow one campaign to 1,000 users for a higher price. What if you have 2,000 customers and want to run remarketing campaigns and segment your customer lists? The next tier doesn't allow you to do that, and you'll be forced to move up two tiers instead of one.
Admittedly, it's tough to figure out what you might need in the future. However, you should compare tier features to see if there's a large gap between them. If there is, you might have to deal with higher-than-expected costs.
Evaluate all of your choices to see which one gives you the most bang for your buck.
Templates and SEO
Templates make it easy to build a great website. A good template goes beyond mere looks. It should be performance-oriented as well. Search engines these days take page load times into account when determining search result positions.
A slow website is as good as invisible on the internet.
The code behind the templates on offer should be clean and shouldn't contain web assets that slow performance. Their HTML, CSS, and JavaScript should be organized and tuned to reduce the burden on the server. Look for website builders that offer a vast range of templates that are grouped according to the industry you're in.
Such choices make it easy to build an online store with all the features you need right out of the box. For instance, if you're running an online fitness consulting business, you'll probably need a members-only area. Instead of creating one yourself, a template for this industry will have this feature pre-installed and vetted for performance.
Sales channel integrations
Ecommerce is a vast field, and there are many sales channels you can use to sell your products or services.
Social media is a major sales channel for most companies. Your website builder should make it easy for you to integrate your accounts and feature products dynamically on social media.
In addition to social media, marketplaces such as Amazon and eBay offer huge traffic and shipping solutions. Integrating with them is a no-brainer, and your website builder's backend should be powerful enough to help you monitor inventory across all of your channels.
Integration with payment solutions, shopping cart analytics, and other ecommerce plugins like marketing and sales apps is also critical. Evaluate the ease with which your website builder allows you to connect your store to these apps.
Support
Website builders come packed with features and do a great job of turning extremely technical requirements into simple click and drag tasks. However, you're likely to run into technical issues at some point.
The promptness with which customer support responds to your inquiry is essential.
Many SaaS providers these days have large question banks to answer frequently encountered issues. However, check how easy it is to get in touch with a human being. A good website builder will explicitly list an email address, offer live chat, or provide a phone number that you can call to resolve your issues.
Many features, one choice
There are many website builders out there offering great features. However, you should choose the one that you feel most comfortable using. Evaluate your choices in all of the five areas mentioned in this article and choose the most cost-effective one.
Have any thoughts on this? Let us know down below in the comments or carry the discussion over to our Twitter or Facebook.
Editors' Recommendations:
The pros and cons of website builders as a rising new trend
The myths of using an e-commerce website builder