Which earbuds are best for running?
Take your time, research, and try them out before you commit to a purchase.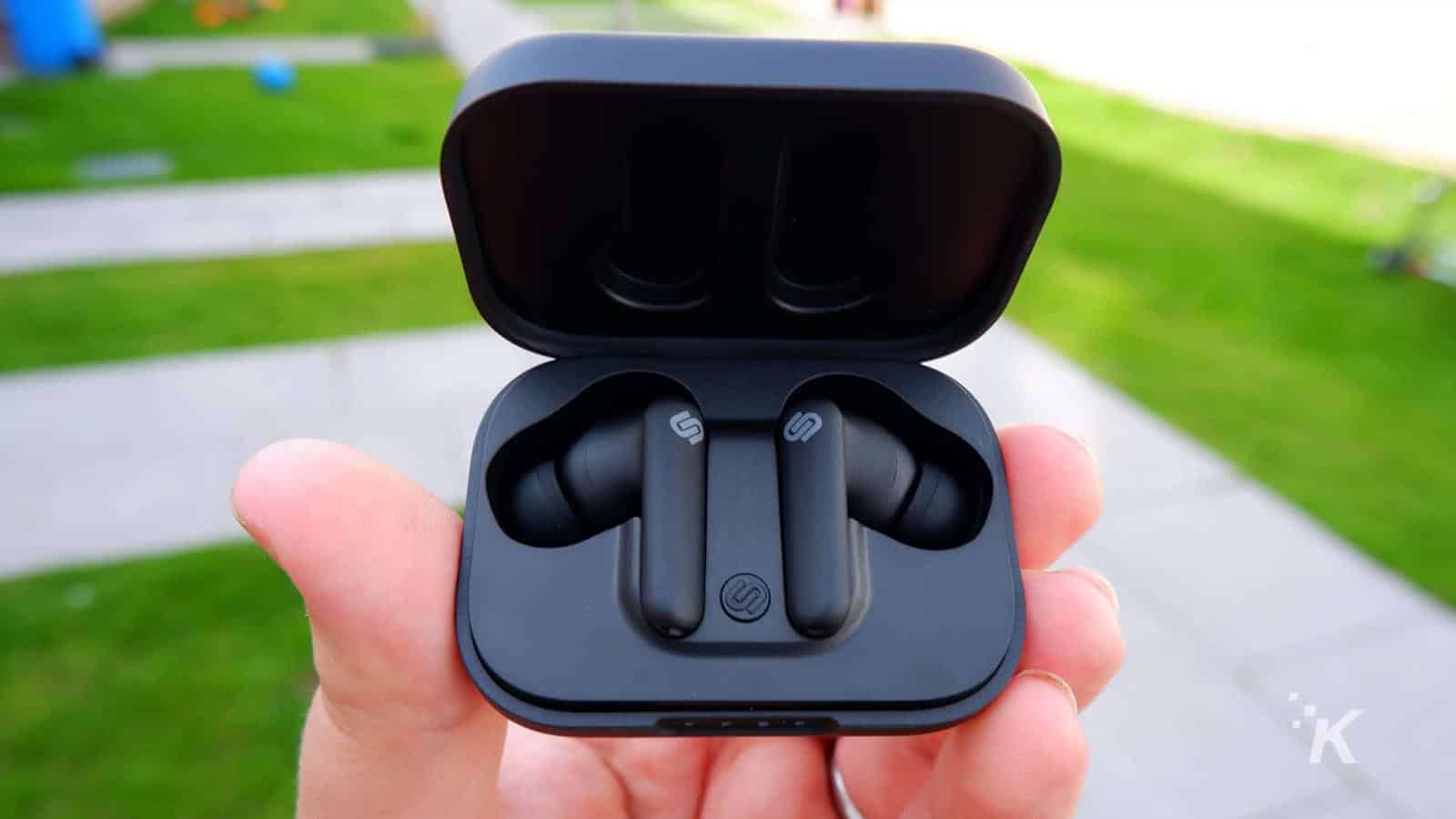 Most runners like to listen to something to keep them motivated and focused while on their jog. So whether you choose to listen to music, a podcast, or your favorite audiobook, you are going to need a good pair of earbuds.
Why the Right Pair of Earbuds Matters
You don't want to be in the middle of a run and suddenly lose whatever it was that you were listening to. That can make you lose your concentration or discourage you from finishing your workout. This is why it is important to use earbuds that are better suited for runners or other exercise enthusiasts. Here are just a few things to consider when looking for a new pair of earbuds that can keep up with you. 
Consider Wireless
The most common earbuds are the kind that plugs into your phone or device and stretches to your ears with a long wire. These might be a fine choice for an everyday user, but as a runner, you want earbuds that will work with you, not against you. You won't be able to enjoy your run if you are fighting cords the entire time. While you run, the long cord may jostle and pull the earbuds from your ears.
In addition, focusing on your exercise becomes a challenge if you are constantly readjusting your earbuds. The dangling cord could also get caught on things as you run, creating a safety issue. Wireless earbuds remove the annoyance and risk involved with long cords, allowing you to enjoy your workout without stress.
Look at Battery Life
Dealing with a battery that dies in the middle of your run is as annoying as dealing with cords, if not more. If you decide to go for wireless earbuds, you should be looking at suitable battery life. There are endless wireless earbuds models out there with varying battery life. Most people get so excited about the design or brand that they forget to look at some of the other vital aspects. With so many wireless earbuds options to choose from, it's easy to get overwhelmed. Doing some research and checking out user reviews will help you find the perfect earbuds for your needs.
Comfort Comes First
Choosing the most comfortable pair of earbuds for your ears should be a top priority when making your decision. All ears are different sizes and shapes, so one design will not work for everyone. You don't want to end up with a pair that hurts your ears because that's definitely going to distract you from your workout. There are plenty of shapes and sizes to choose from, so don't worry.
Most brands offer customization options so you can get a perfect fit by just replacing a piece of rubber. Some runners prefer the over-ear style because it adds extra support and prevents the earbuds from slipping out. Just take your time to find the ones that work the best for you. 
The Right Pair is Out There
Whether you are a runner looking for your first pair of earbuds or you're just tired of dealing with bad earbuds for too long, the right ones are out there. There are countless brands, types, and styles of earbuds available, all you have to do is find the best one for you.
Take your time, research, and try them out before you commit to a purchase. You'll thank yourself later when you're on the greatest run of your life with the best pair of earbuds. Don't forget to reward yourself afterward by watching a movie, enjoying a decadent snack, or playing your favorite online game with casino bitcoin!
Have any thoughts on this? Let us know down below in the comments or carry the discussion over to our Twitter or Facebook.
Editors' Recommendations: