Wrestlemania 33 – the ultimate disappointment ride
Wrestlemania 33 – The Ultimate Thrill Ride? More like Yawnstlemania 33 – A 6-hour bore of disappointment.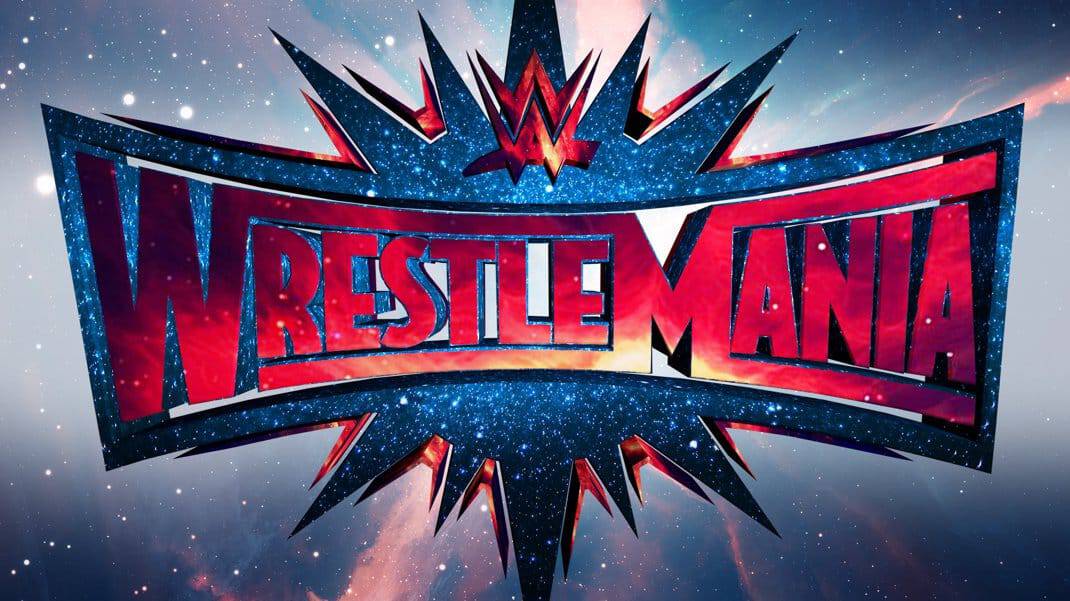 If you're a wrestling fan, this is the most exciting time of the year – WrestleMania is almost here and this means the penultimate sports entertainment spectacular will engulf our entire Sunday on April 2nd. This is the Super Bowl of Wrestling, and arguably the biggest event in sports – so why do I as a life-long wrestling fan find myself emphatically disinterested? Especially when this year is dubbed "The Ultimate Thrill Ride".
Part of it certainly has to do with how the product is showcased on TV from week to week. While SmackDown Live certainly has better writers and does a lot more with their two-hour timeslot, both brands struggle from stagnation. On the RAW side of things, you have Roman Reigns, Seth Rollins, Kevin Owens, Chris Jericho sitting high atop the mountain of the top card, while pretty much every other talent on the roster struggles to get a "me too" match somewhere on the undercard. The same can be said for SmackDown Live, where AJ Styles, Bray Wyatt (thank God he's finally up there), Randy Orton, and Dean Ambrose sit at the pantheon, while everyone else struggles to get a "me too" moment. Baron Corbin looks to be on the cusp of breaking through to the upper echelon, but so are Dolph Ziggler and The Miz, and yet we see where they are. Both brands treat their Tag Team champions as an afterthought, and the US Title on RAW is pretty much a joke, while SmackDown Live has elevated the Intercontinental title to relevance once again by using key players such as The Miz, Ziggler, and Ambrose to give it a proper prominence and build.
The talent roster is arguably the best it's ever been in current day WWE, and that doesn't even take into account for the incredible talent still refining their skills in NXT. Rumors suggest that both The Revival and Shinsuke Nakamura might be headed to the main roster after Wrestlemania, but where do they even go? The Revival vs The Usos will be an amazing tag match, but who's gonna care? If they go to RAW, their chances of relevancy are even worse as RAW has no idea what they're doing with Gallows and Anderson (especially Anderson as he's constantly painted to be the weaker of the two despite being a main event level talent on his own regard) while Sheamus/Cesaro and Enzo/Cass continually trade words and throwaway matches that ultimately never matter. Even when the tag champions do get matches on PPV, they're almost always relegated to the pre-show or the opening match which makes the titles feel insignificant and the division comes across looking like a joke. Does the writing impact the matches? It does to some degree, but the bigger problem is that WWE has too much talent to showcase properly, and they continually let guys go to waste in favor of forcing their agenda on fans instead of giving the crowds what they want to see.
Take for example Braun Strowman. This guy has been built up to be an incredible monster, and they put all of this effort into making him look like a superior threat only to have him lose to Roman Reigns just a few short weeks before Wrestlemania – an event where the two of them could have torn the house down. RAW's Women's division isn't in much better shape – I think I can safely speak for the majority of fans when we say we're sick of Charlotte vs Bayley/Sasha every single RAW or PPV. RAW's current women roster is Bayley, Sasha Banks, Charlotte, Emma, Nia Jax, Alicia Fox, Dana Brooke, and the injured Paige and Summer Rae. Emma has been stuck in some sort gimmick loop for the better part of the past few months, promising to show up as Emmalina only to come out and be like yeah, no. Evil Emma was already great, so why all that tease just to scrap it? Dana Brooke is pretty decent in her own right, but she was Emma's lackey in NXT so pairing her with Charlotte never made any sense, and Dana doesn't get to do much of anything in the ring so she's basically dead weight currently. Alicia Fox is eye candy for Noam Dar but relegating her to being a valet takes away from everything she's worked for and it sucks cause she deserves better. The RAW women struggle, while every woman on the SmackDown Live roster feels like a credible threat. There are rumors that Asuka will be brought up to RAW soon and that'll only further hurt RAW's women because Asuka is currently undefeated and has beaten all of the viable women on RAW except for Charlotte.
Here's a rundown of the current projected card and some quick thoughts about why this year's WrestleMania is underwhelming, to say the least:
Goldberg vs Brock Lesnar: The battle of a part-timer and a returning "legend". Goldberg was never great in the ring, and Lesnar only works to get paid, he doesn't care about the quality of his work anymore in the WWE. This match will end the show and it'll likely be Lesnar with a quick victory to make up for his embarrassing loss to Goldberg at Survivor Series. This match alone sells tickets based on the sideshow attraction of it, but most of us fully expect a trainwreck as the belt will go back onto Lesnar until he eventually faces Roman again at SummerSlam. Yuck.
Bray Wyatt vs Randy Orton: Randy Orton absolutely shines when he's in the ring with talents he's interested in working with. He put on a great match with Baron Corbin this week on SmackDown Live, so his match with Bray will probably be one of the stars of the show. With any hope, Orton loses via interference from a returning Erick Rowan to strengthen the Wyatt Family once again. Stables are always a good thing.
Bayley vs Charlotte vs Sasha Banks vs Nia Jax: Who cares? Nia isn't a credible threat, Charlotte is the clear choice to win, but Sasha is likely to come out on top by turning on Bayley. This match isn't even remotely interesting because we've seen these four women against each other in some capacity since Bayley's call up. RAW's women's division desperately needs some new blood – and I'm super bitter about this one because I think all four of these women are tremendous.
The Undertaker vs Roman Reigns: There's absolutely no reason this match should be happening. This should have been Roman vs Strowman, or at least add Strowman in as a triple threat. This match is only going to take place as another attempt to make Roman look strong, and fans have already been shitting on it from the moment the match was even hinted at. Roman isn't the next John Cena and until they let him gain sympathy naturally, he's doomed to be hated. A sharp heel turn absolutely has to happen here to make the amount of booing Roman will take credible, but I won't be surprised at all if they still try to keep him face – especially if a SHIELD reunion is once again on the radar.
Seth Rollins vs Triple H: This is another match that's way too long in the making because of Seth's injuries. It's only happening at Wrestlemania because Triple H has to have an elaborate entrance and doesn't want to give that up — which I don't blame him. He's earned a spot to where he can puff his ego if he wants, and this will be a solid match that hopefully ends with Seth going over as a white-hot babyface.
Chris Jericho vs Kevin Owens: This is pretty much the only match on the card that has any real emotional investment. There's also absolutely no reason why it isn't for the Universal Championship instead of the third-rate low to mid card nothing title the US belt has become. It's times like this I miss Cena's open challenges where the US belt actually meant something.
Dean Ambrose vs Baron Corbin: Much like Owens vs Jericho, this match has some emotional investment and it's a nice spot for Corbin to be in after winning the Andre the Giant Memorial Battle Royal last year. Rumor is that this may become a Last Man Standing match, which would great as either guy could win via something silly like a forklift pin and neither of them look weaker for the loss. I think this match is going to be top 3.
AJ Styles vs. Shane McMahon: I love Shane, but there's zero reason this match has to happen. Shane should have used this spot to introduce a call up from NXT to deal with AJ, not to wrestle it himself. Shane no doubt has passion for the business and can perform, but AJ Styles is arguably the best wrestler on the planet right now and Shane O'Mac isn't even remotely on his level.
John Cena & Nikki Bella vs. The Miz & Maryse: This match is a reward to Miz and Maryse for their incredible work all year, and serves as a way for Cena to transition from full time to part time. Are he and Nikki engaged or planning to actually get married? Rumors say they're already engaged, but this should still be a decently fun match with an obvious outcome.
Luke Gallows & Karl Anderson vs Enzo Amore & Big Cass vs Cesaro & Sheamus: This is probably going to be on the pre-show, possibly alongside The Usos vs American Alpha because like I mentioned earlier, WWE doesn't seem to value the tag team championships right now despite some incredible talents on the roster.
Alexa Bliss vs Entire SmackDown roster: The wording on this means Tamina is gonna return and upset Alexa, right? It damn sure won't be Eva Marie unless she's planning to ditch the "All Red Everything" gimmick for her return. Naomi getting her belt back would be surprising, but I'd also be okay if this match is an opportunity to bring up someone like Peyton Royce or Billie Kay. Carmella winning would also be a nice surprise with some assistance from James Ellsworth, but I'm still guessing it'll be Tamina since she's been gone for so long and never had a real shot at the top. I'm guessing Alexa gets beat by Mickie James, who gets beat by Becky Lynch, only to be surprised by Tamina's return which keeps Alexa looking good and positions Tamina as the dominant big woman.
Neville vs Austin Aries: A Double vs Neville is going to be incredible. Both of these guys are top tier talent that should be fighting over one of the WWE world championships, but they're small so they're relegated to the new Cruiserweight division. WWE has done a decent job of making the Cruiserweights feel interesting with 205 Live, but watching the same few guys over and over on RAW makes the Cruiserweights feel a lot like the RAW women's division where only a few feel like credible threats to Neville's crown. Fortunately, Austin Aries and Neville are going to have time to shine, and this match is going to leave people talking about both of these talents who still remain unproven to WWE audiences.
Andre the Giant Memorial Battle Royal: Big Show is gonna retire soon, so I think this year he wins again while making credible threats out of guys like Mojo Rawley. I could also see Samoa Joe, Sami Zayn, or Braun Strowman pulling out a victory here, but I'm still going with Show being the first guy to win it twice. Rusev could use this win, but I don't see it happening.
Ultimately, WrestleMania 33's card features a lot of matches we've already seen exhausted over the past few months on weekly TV but expanded to include more people because they don't have any real ways to showcase the talents they have due to the lackluster writing and planning. It's a shame that everyone on the card has to take a backseat to Goldberg vs Lesnar, and speaks loudly as a testament to where WWE's direction is sitting. Here's to hoping Wrestlemania 33 is full of surprises and changes in direction to make both shows better, but I've stayed hopeful for so long that now I'm simply thrilled if they don't pull a Backlash and insult my intelligence.
Follow us on Flipboard, Google News, or Apple News