Yo my god, what's this app everyone's talking about?
Push one button to send the word "yo" to a contact: that's the premise of the new Yo app.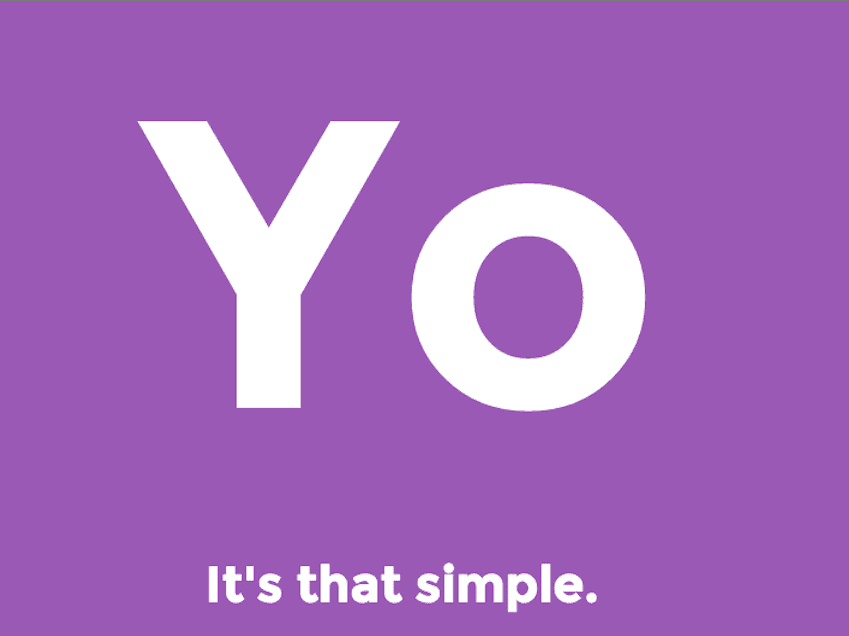 Push one button to send the word "yo" to a contact: that's the premise of the new Yo app.
Yes, that's it. No emoticons, no self-destructing pics, and most importantly, no thinking about what kind of response you're going to send in reply. Just simply, Yo.
I've been playing with this app since Tuesday and I've got to say, I like it.  Of course, with all good things, there will always be haters.
Not to be outdone by an app that compresses communication into two letters, Stephen Colbert chose to express his disdain with merely one character: Y?
All joking aside, people are finding uses for this app. Business Insider published a list of 10 creative ways to Yo:
You can get a Yo every time a goal is scored during the World Cup by sending a Yo to "WORLDCUP."
If you have a phone call scheduled with a friend, send a Yo first to see if they're ready to chat.
It only takes two taps to send a Yo, five fewer than the traditional method on 

iPhones

. Stephen Colbert suggests spending the precious time saved with your family.
Agree to a system where a certain number of consecutive Yo's means different things (two Yo's means "I'm busy," three means "I'll be there shortly," etc).
Let someone know you're thinking of them without being too forward.
Annoy everyone in the office by Yo-ing them all at once.
Notify people that it's time to head to that important meeting.
Have your kids send you a Yo when they reach school.
Use Yo instead of a doorbell when visiting friends late at night.
If you're picking a friend up, let them know you're waiting.
The app is not limited to your smartphone either:
@Moinnadeem
 created a web interface that allows you to send a yo right from you computer.
Have I had any real use for Yo? No. However, I did get a yo from actor Taye Diggs:
I just got a "Yo from Taye Diggs". I sent him a yo back. cc: @tayediggs pic.twitter.com/qEu7FGSOUA

— Kevin Raposo (@Kevin_Raposo) June 19, 2014
In all seriousness, I can see Yo being put to good use as an on-the-fly notification system. It's fast, easy, and simple. I don't see myself deleting this app anytime soon.
Follow us on Flipboard, Google News, or Apple News