10 best free photo editing programs to use right now
If you're on the hunt for some of the best free photo editing programs out there, we rounded up 10 of the best.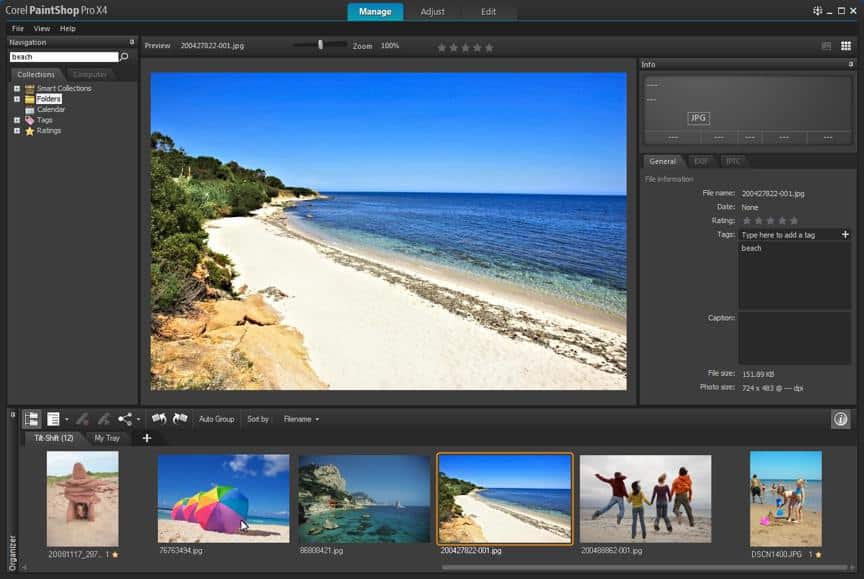 Photo editing tasks are getting more complex by the day, whether for personal or commercial use. With the advancement of photography during recent years, especially on social media, and the impact of photography on people's lives, photo editing has become more important.
An integral part in both professional and private use, photo editing offers opportunities to enhance the experience of photography and to customize it according to personal or commercial preferences.
In this article, we will present you some of the best free photo editing programs currently available.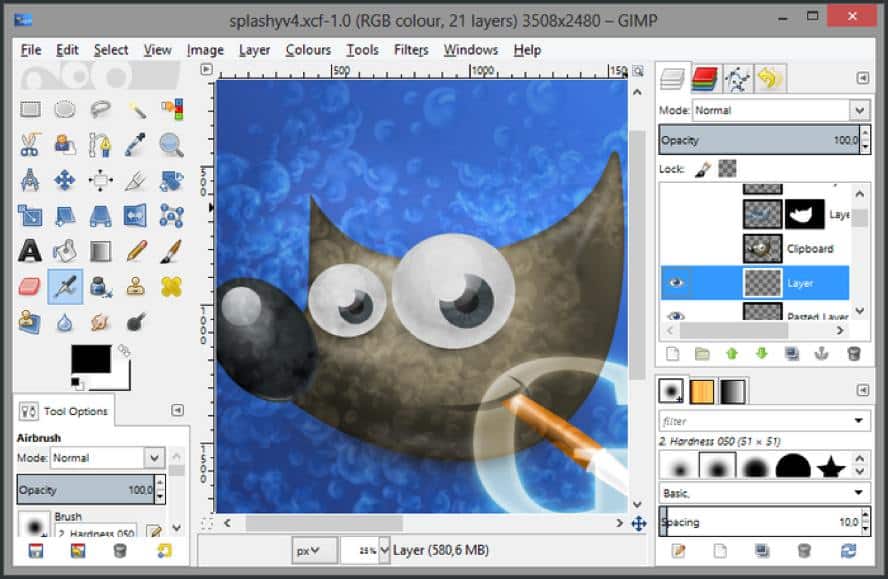 Perhaps of the best known free photo editing programs, GIMP is an open source image editor and is sometimes dubbed as a free version of Adobe Photoshop. Gimp is available for GNU/Linux and most Microsoft Windows operating systems.
Features: Gimp gives you the opportunity to customize the user interface. It allows you to change widget theme, colors, spacing and icon sizes.
One of the key features in GIMP is photo enhancement, allowing you to fix perspective distortion, among many other features available.
Other main features include:
Digital Retouching

Hardware Support

Supports most file formats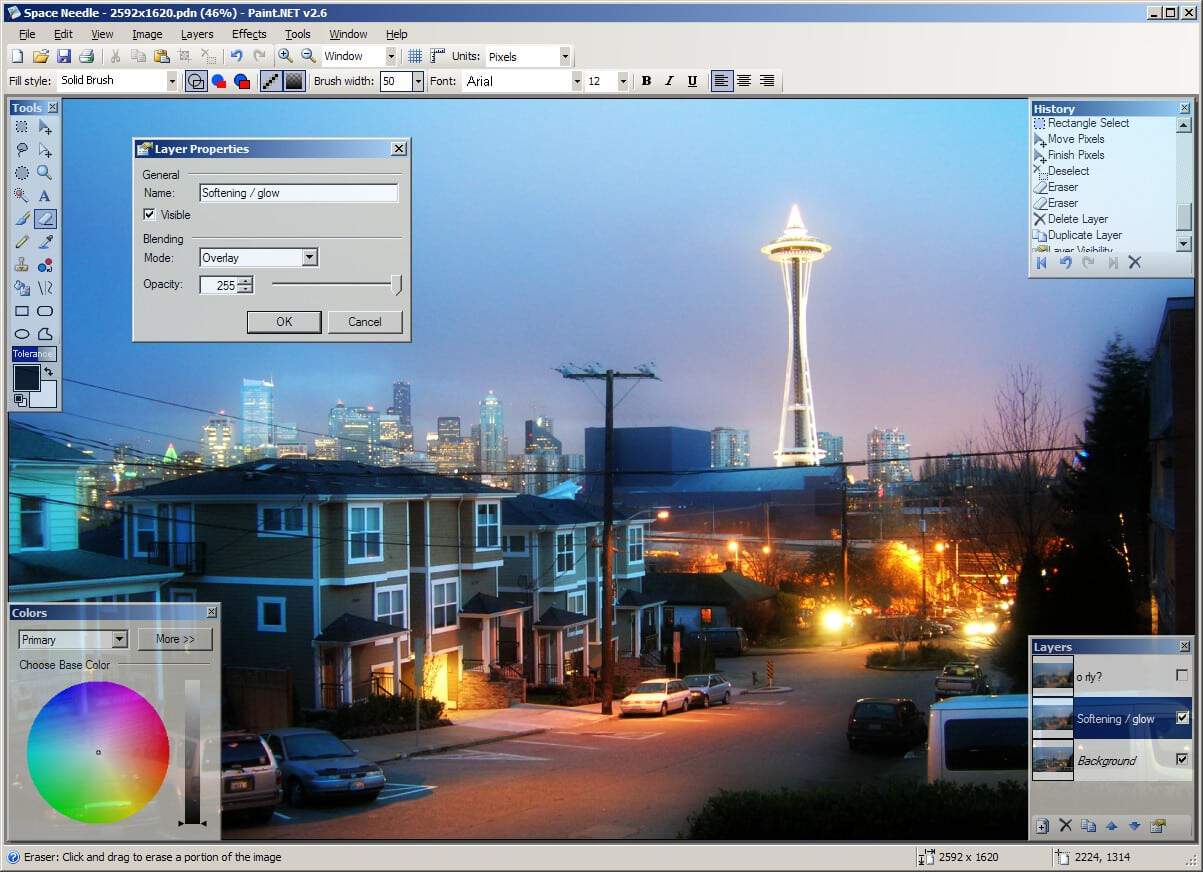 Another Photoshop based program, Paint.NET was created as an offshoot of MS Paint but has grown into a full-fledged image editing program. Paint.NET works only on Windows operating systems. It has a relatively simple, and easy-to-use interface heavily based on MS Paint.
Features:
Handle multiple images with tabbed document interface.

Use layers to blend different images together.

Optimized performance. Paint.NET can run on both 32 and 64 bit operating systems.

Most of the common file formats are supported.
Apple Photos
Apple Photos is designed to work on Mac and iOS. It is an improvement of the old iPhoto app from Apple, with a focus on enhanced editing tools.
You have the ability to sync images and adjustments with your iOS devices using iCloud. Moreover, the Photos app on iOS and the desktop version are completely identical.
PhotoScape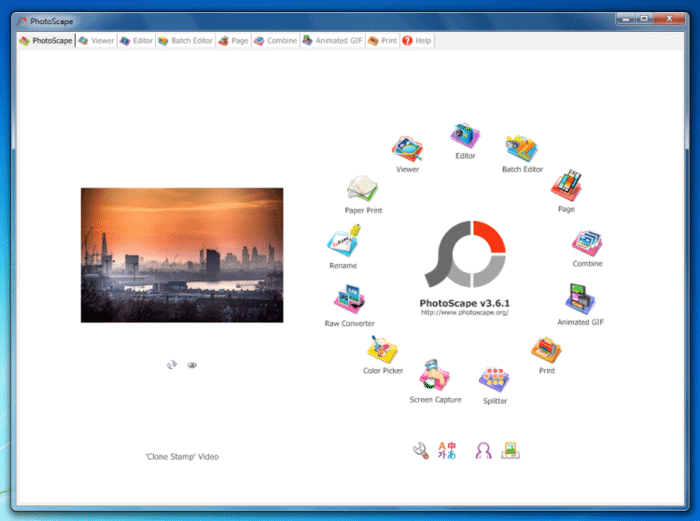 PhotoScape is simple to use and has a clean interface. Its primary purpose is to enable users to fix and enhance photos. You can also create slideshows, animated GIF's and take screenshots.
The toolbar is customizable so you can arrange the features according to your liking.
Features:
Attach multiple photos to create one final photo.

Use Splitter option to slice a single photo into several pieces.

Merge multiple photos on the page frame to create one final photo.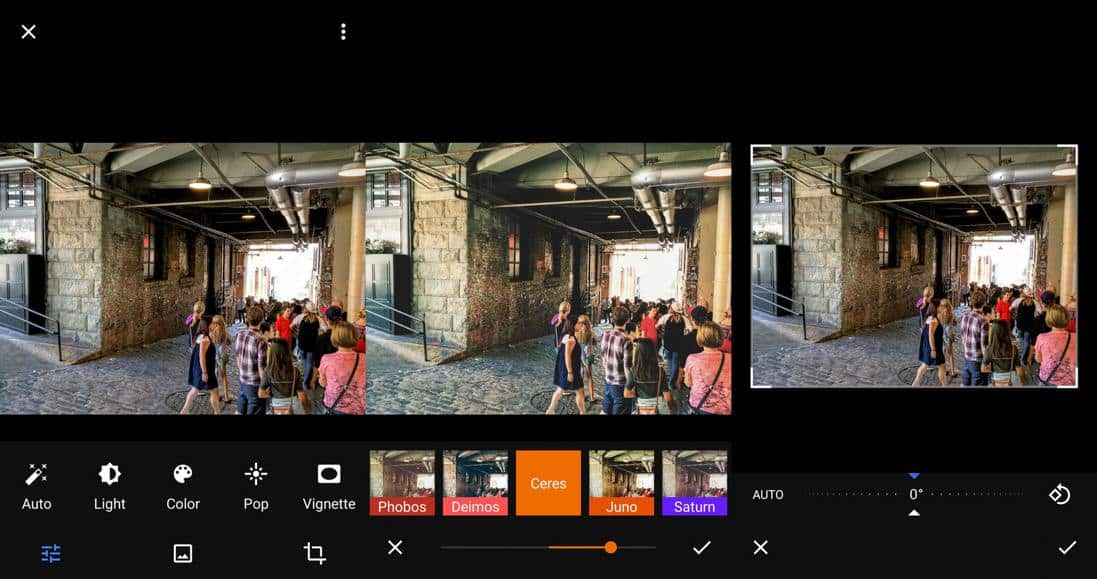 Photo storage and sharing have never been easier with Google Photos. It is a relatively new service from Google, being released in 2015. Google Photos was developed to serve as a successor to Picasa, one of the most popular photo editing programs, which Google acquired in 2004.
Google Photos offers unlimited storage and is available on iOS and Android.
Features:
Upload photos and videos and easily customize them with Google photos.

Basic photo editing.

Image compression.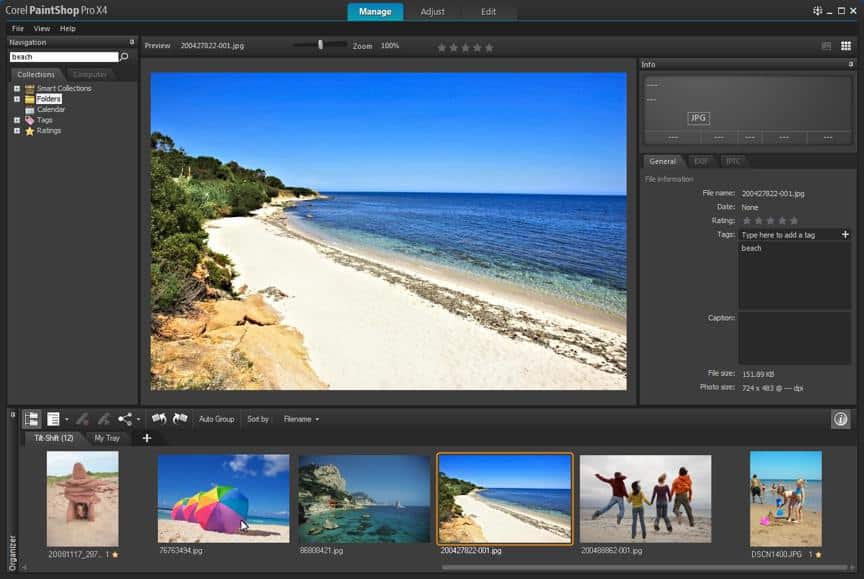 A multi-platform photo editing program compatible with Windows operating systems, Mac and iOS and Android, Fotor is a versatile and powerful tool. Although it is a cloud-based photo editor, like Google Photos, it can still be used on your desktop to add effects to your pictures, edit and combine with other pictures, or use to edit images for the purpose of online program participation.
Features:
Open raw files.

Combine images in layers.

Organize a photo library.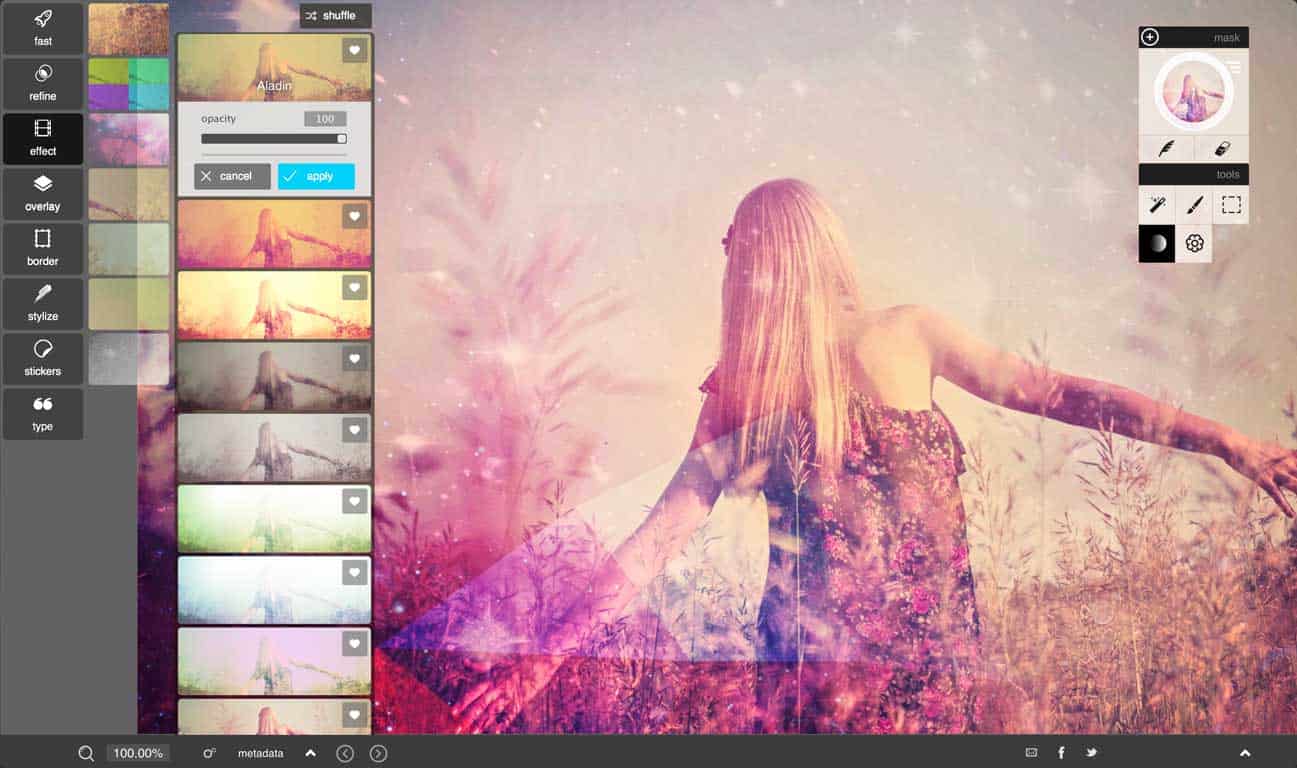 Pixlr is an online photo editor and it has to offer powerful features. It works on PC or Mac. Flash is required in order to use Pixlr, so make sure you have it installed. Pixlr successfully combines image design with traditional photo editing and adjustment tools to create a fantastic user experience.
Pixlr has a flexible and completely customizable user interface which lets you move, resize and adjust windows.
Key Features:
Free hand crop images. Move and super-impose, interpolate images.

Rotate and remove canvases.

Photo Express portal option lets you apply quick and simple changes to pictures and photographs.

Multiple editing filters available and layering options.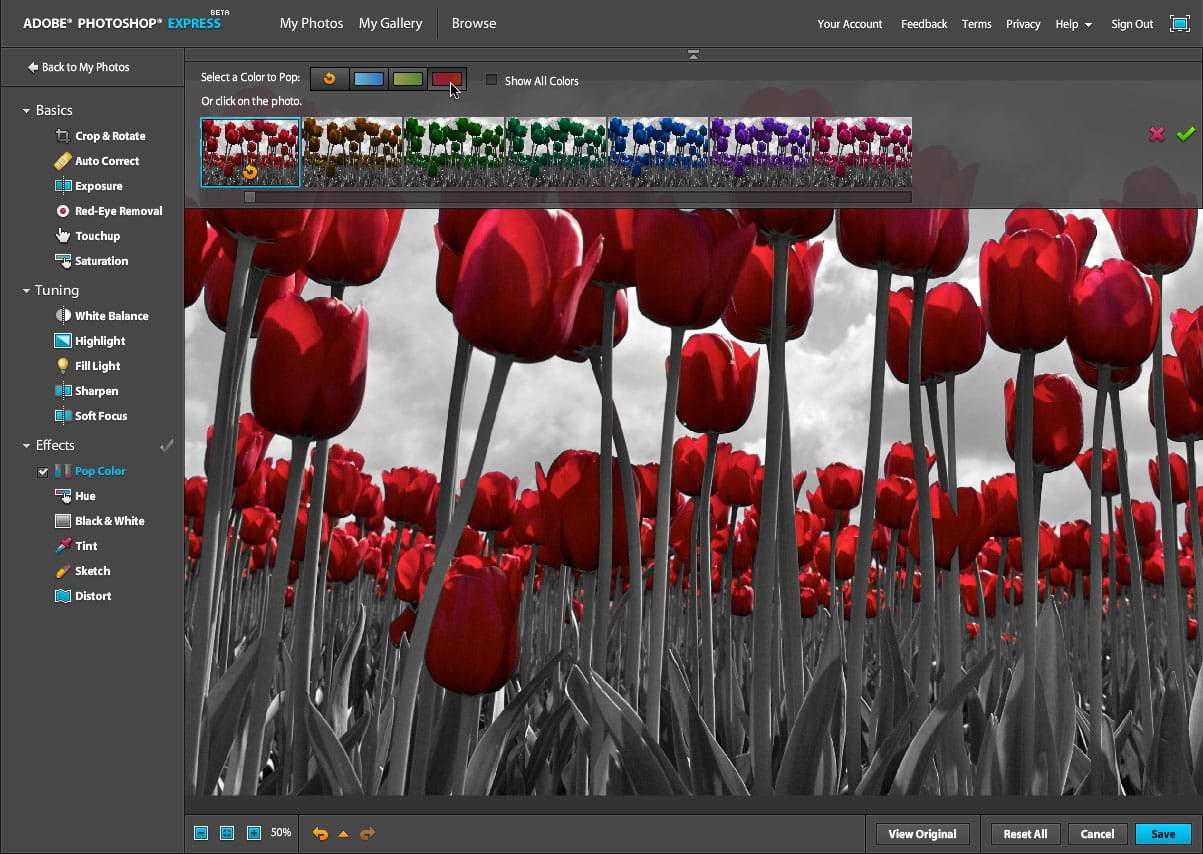 Basically, an online version of Adobe Photoshop adapted to the needs of organizing and sharing images, Photoshop Express is one of the most advanced free editing software currently available. You can upload multiple images you want to edit and you can store up to 2GB.
However, keep in mind that you can only upload .JPEG image format. Despite the fact Photoshop Express is a stripped-down version of Adobe Photoshop, you still have a number of fantastic image editing options.
Features:
Enhance photos using a variety of fix options. Crop, straighten, rotate, flip, and color adjustment.

Modify hue, brightness, white balance, with easy-to-use slider controls.

Add borders and frames to your images.

Share your photos on social networks.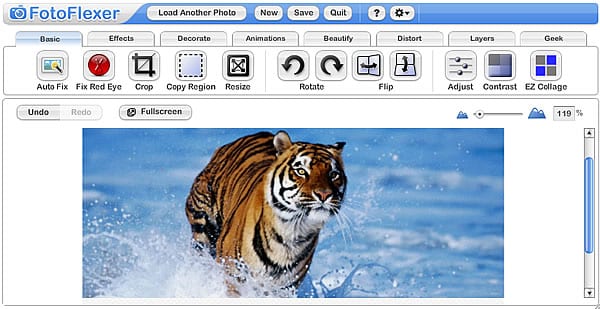 Fotoflexer is also an online editing program. Its interface might look simple at the first glance, but the program still has to offer several advanced editing features.
Once you have uploaded a picture, Fotoflexer will present you with basic editing options in the form of tabs running across the top of the page.
Fotoflexer also offers and more advanced options such as recoloring, curve editing and morphing.
Features:
Modify your pictures using effects.

Change fonts and shapes.

Image doodle art.

Use image distorting to enhance photos.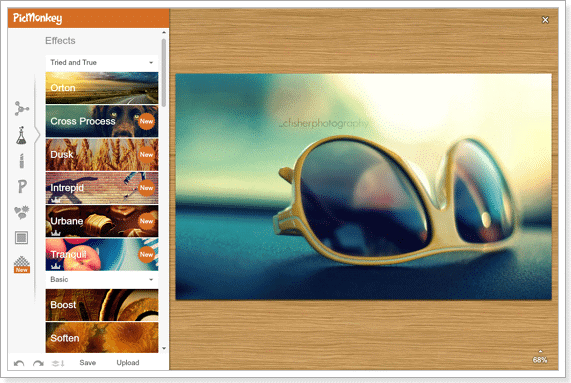 Compared to other programs in the list, PicMonkey offers far fewer options to advanced users. It is a simple program for the most basic photo editing tasks, but it is still quite useful if you just want to play with your photos.
Still, aside from basic clip art option, PicMonkey lets you rotate, crop and resize photos and also add effects.
The free version of the program is for online use only.
If you are searching for Mac image editor for batch processing, we can advise you to try PhotoBulk. This app allows adding watermarks, makes possible to resize and optimize images, also you can convert images into the most popular formats or you can rename your photos in bulk. It is good to know that this software has also the free version — PhotoBulk Lite.
Follow us on Flipboard, Google News, or Apple News