10 years of Google Updates – a crowdsourced interactive
An interactive showing 10 years of Google Updates and horror stories by top SEO's about Googles Updates and algorithm changes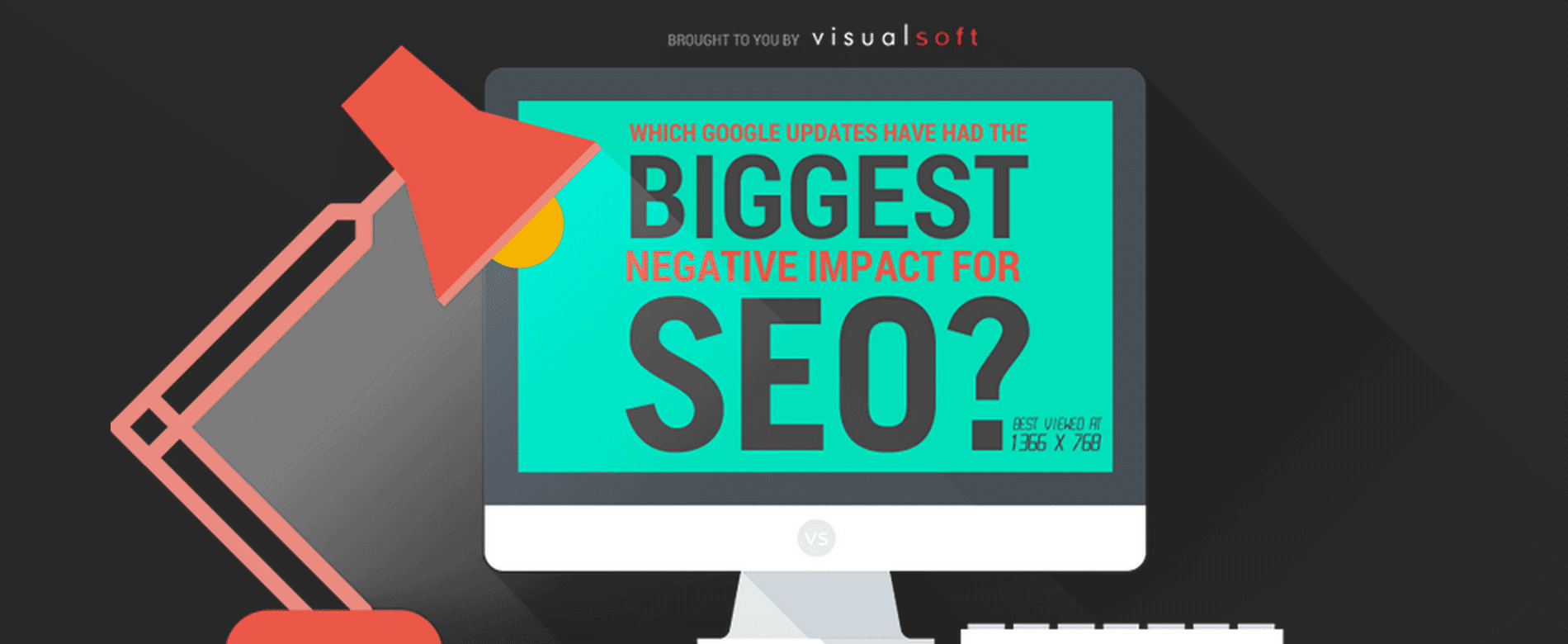 Working in the digital industry for over 11 years I've seen a lot of Google updates come along, shit on everything and fly off. Typically I was viewing this from a content marketing or social department and watched as my poor colleagues scrambled around calling clients to preempt the backlash of their website falling off the front page or break the news that they had been sandboxed.
These were tense times as in most cases all departments were affected by the ripples caused by a big update. Florida, Panda and Penguin were the most damaging. So I started to consider what other people, in particular SEOs had experienced during these dark time; had the impact been negative or positive for them or had the updates passed them by without a problem? Joost de Valk commented that the updates had been the positive beginnings of his thriving business whereas others had had found themselves devastated by the updates.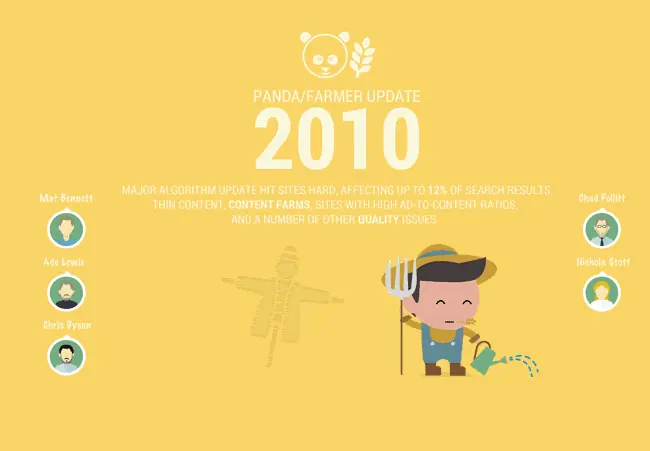 I scraped together a long list of Google updates but I wanted to get an SEO's opinion on it so put together a Google Questionnaire and asked the likes of Joost de Valk and Rand Fishkin to share their feelings on which of the many updates had been the worst or best in their opinion. Within a few hours I had my list of 21 out of the original 30 updates and I used this to develop the interactive.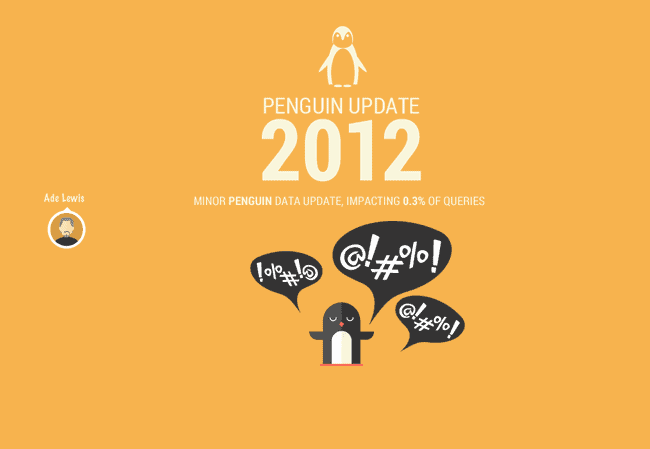 We designed the interactive based on a visual journey through updates such as Boston back in 2003 through to the Penguin update in 2012 and the recent Panda 4.0 update. Once this was completed I sat and considered what else it needed. I wanted it to tell more of a story so I went back to the SEOs who had made the suggestions in the first place and asked them to share their experiences of the Google updates from what they could remember.
Finding SEOs who could remember the earlier updates such as Dominic was not an easy task as many experts in the industry now had not even left college in 2003. If you want to feel really, really old ask your twitter followers about the events of the early noughties.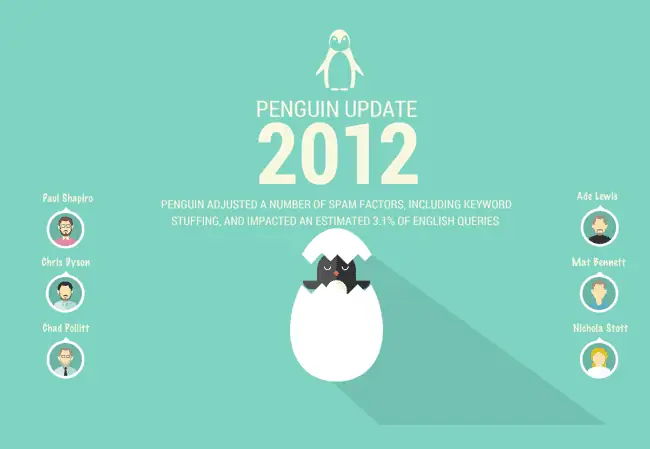 So here it is, the finished article – The Google Update Interactive Infographic with expert comments from some fantastic people. Thanks guys 🙂 I owe ya a mention – Paul Shapiro – Gareth James – Mat Bennett – Chris Dyson – Chad Pollitt – Ade Lewis – Ralph Tegtmeier and the wonderful Nicola Stott.
Follow us on Flipboard, Google News, or Apple News