14 new building materials to watch for 2020
New building materials are more affordable in the long run as they last longer than traditional materials.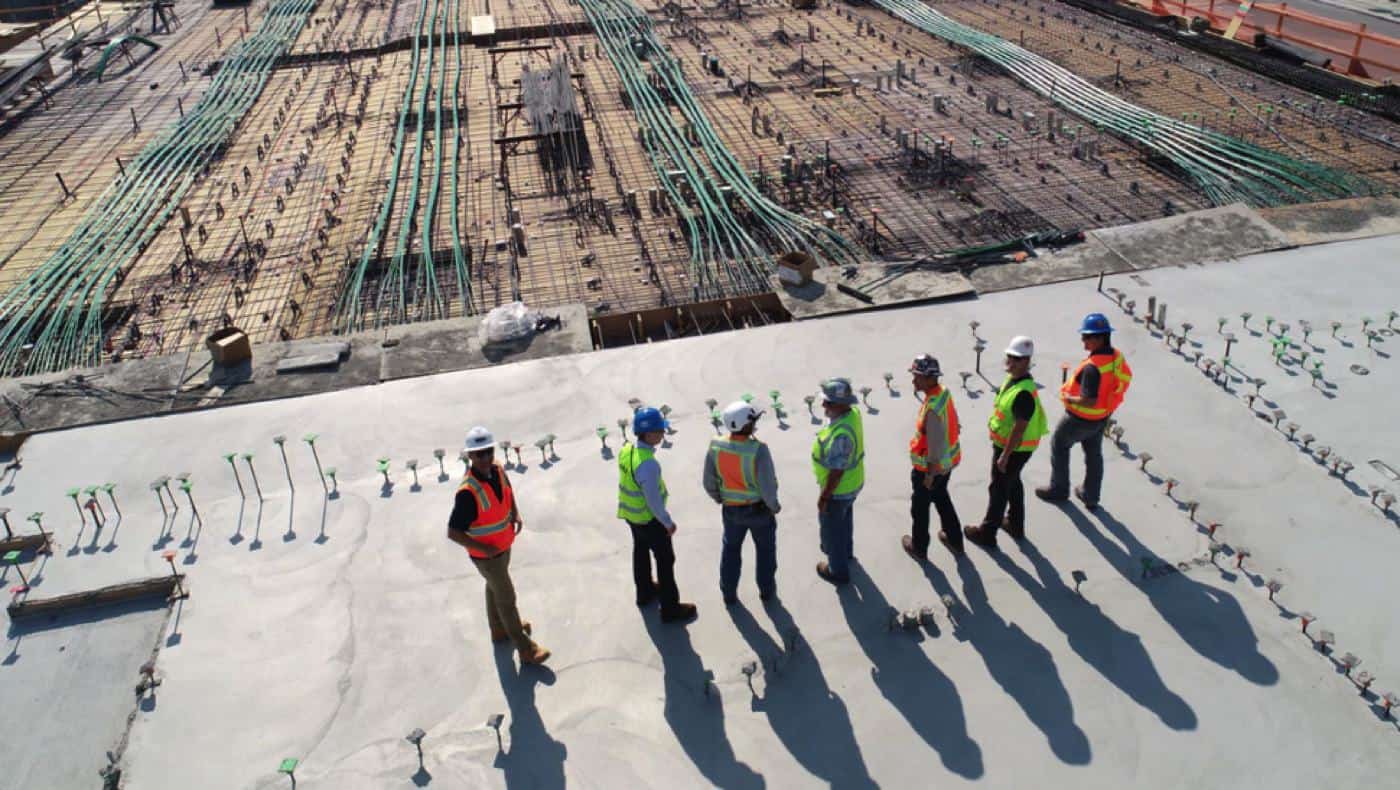 There are so many advancements in the construction industry. As new technologies come to light and help building contractors achieve more, new building materials help building contractors create sustainable structures. Currently, most building materials are extracted from nature, which might lead to high construction costs and inefficiencies. However, new building materials for homes and buildings tend to be more eco-friendly and cost-effective.
Each new generation material that comes to the industry is engineered to last for centuries. The new building materials for houses are sleek, self-sustaining, and do not hurt the environment. Some of the more common new building materials in architecture include:
Top New Sustainable Building Materials
---
Prefabricated Laminated Timber 
Want to reduce the number of trees cut down to raise a building? If yes, consider laminated timber, which is one of the lightest new building materials. Considered the wood of the future, this type of wood is more resistant to water and is stronger than conventional timber from trees. The prefabricated wood is used to support skyscrapers, and help reduce carbon emissions with every story raised.
Many of the top construction companies in the world are using this and other prefabrication methods to increase sustainability and reduce costs. In Australia, for example, workers actually built an entire prefabricated skyscraper called Collins House in Melbourne. Visit Procore to learn more about Australia's construction industry and the companies that dominate it.
Self-Healing Concrete
Self-healing concrete is saving contractors a lot of time and labor. The concrete is engineered with water-activated bacteria which heal cracks by producing calcite. By using this type of concrete, you reduce infrastructure maintenance, and you reduce the production of greenhouse gases. Simply put, you can build faster, and the structures will last for about 200 years.
3D Graphene
3D graphene is coming to replace steel. Steel is not only heavy but also expensive to buy. 3D graphene is only 5 percent of the weight of steel but offers up to 200 times the strength of steel. With the added strength, contractors can build skyscrapers more than 98k feet high. Again, the material can be used in the manufacture of lighter and more fuel-efficient vehicles.
Transparent Aluminum
Do you want to have a glasshouse that is so strong that no one can break into it? One of the new building materials for homes is a ceramic alloy that is almost 2x harder than sapphire. The material does not corrode and is resistant to radiation and oxidation. You can use it in the creation of stronger windows for homes, and domes for space and undersea vehicles. 
Bioreactors
As the world moves towards renewable sources of energy, new building materials for houses are all geared towards sustainability. These bioreactors are algae-infused wall panels that undergo synthesis to create energy. The new sustainable building materials are ideal when you need to create buildings with great thermal regulation and which are more self-reliant. 
Invisible Solar Cells
You can generate energy at home without having huge solar panels. Invisible solar cells produce power by pushing wavelengths of light to cells at the edges. You can use these new home building materials to generate energy from any component of a building, including doors and windows. It is one of the new building materials in architecture that will save you money on electricity bills.
Synthetic Spider Silk
The synthetic spider silk is up to 340x longer lasting compared to steel. Again, it contains resonance properties making it ideal for use in most buildings. Variants of this material can be used in acoustic building tiles and laboratories.
Aluminum Foam 
This is one of the new sustainable building materials that are 100 percent recyclable. The material is developed when air is injected with molten metal to create a porous material. The aluminum foam is strong and lightweight and can be used to create durable building cladding and decorative features on buildings. 
Nanocrystal
Nanocrystal comes to make smart windows even smarter. The new home building materials are made with crystalline nanoparticles, which allow in natural light while blocking heat. The materials are ideal when you need to have more light into your home but reduce HVAC costs. 
Translucent Wood
Do you need wood that you can almost see through as new building materials for houses? This wood can also be termed as the "future of wood" as it will be used for different applications. When used on structures, it offers better insulation, it is stronger than conventional wood, and it is biodegradable.
You can use the wood in solar panels, on windows as replacements for glass, for natural indoor lighting, and contemporary structures. The wood is 90 percent transparent.
Illuminating Concrete
When used on buildings, illuminating concrete will glow at night, making your building look aesthetically pleasing. The non-flammable concrete is engineered with minuscule glass balls that glow when they reflect light. You can use the concrete to create signage systems, lighting underground spaces, marking dangerous areas, and on artistic buildings. 
Wool Brick
Instead of using conventional earth bricks, you can use wool bricks, which are 37x stronger but lighter. The bricks are a fusion of wool and seaweed polymer. When used in buildings, the bricks reduce the emission of greenhouse gases as they do not need firing as is required with traditional bricks.
Hydro Ceramic
Hydro ceramics are the self-cooling walls of the future. These walls are made from two layers of ceramic, fabric, and hydrogels. These new building materials in architecture can absorb up to 400x its volume in water. When used in buildings, it cools a building temperature and saves greatly on HVAC costs.
Biochar
Biochar is one of the new building materials made from waste products. The material provides high insulation qualities that come when tree debris burns in pyrolysis kilns. When used in buildings, the new building materials for homes provide thermal regulation and create structures that do not rely on HVAC to stay warm.
Conclusion
Most of the new building materials for houses are relatively affordable. However, some are more expensive than conventional materials, thanks to the high production costs. Nevertheless, the new building materials are more affordable in the long run as they last longer than traditional materials. In the future, more sustainable materials will be engineered.
Have any thoughts on this? Let us know down below in the comments or carry the discussion over to our Twitter or Facebook.
Editors' Recommendations: