3 questions you should ask about Bitcoin and Cryptocurrencies
Still wondering what exactly Bitcoin is? Here's a quick rundown on everything you need to know about Cryptocurrencies and Bitcoin.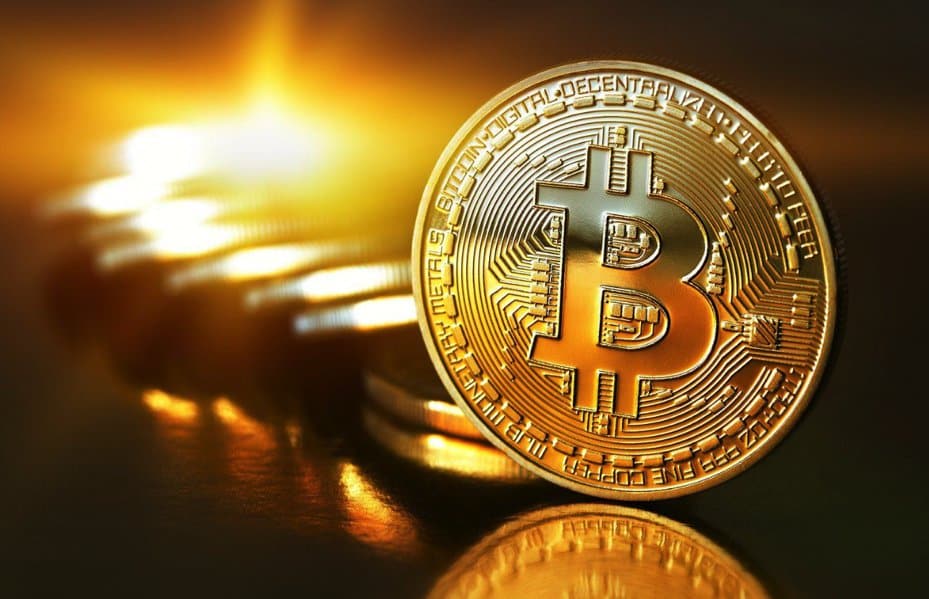 On the 1st of April, 2017, Japan was put in a reasonably huge list of countries that recognized virtual currencies as legal means of payment, particularly, bitcoin itself. Nowadays, the interest to bitcoin and everything connected to it is increasing, and it will increase in a geometric progression. One of the reasons is bitcoin selling price. As of July 17th, the highest rate is offered by CEX.IO and amounts to $2,093. More and more people try to figure out what is bitcoin and how does the breakthrough financial system works.
What is Cryptocurrency?
In order to understand what bitcoin is in general, you probably need to know what cryptocurrency is. As you can guess, it's money, but not in its initial submission. Basically, cryptocurrency is a digital representation of money, though you shouldn't confuse it with money on your cash card,  that is also kind of digital. The principal difference is that it represents actual money that you have put on your card in the form of a cash or maybe money that is kept in the bank. That means cryptocurrency is a principally a new concept of what we call "money". Now you can probably have a question: "Why is it a fundamental way of thinking about money only if it is stored in a different way?", so here are all the unique qualities that actually differ cryptocurrency from a common concept of money:
Different approach.

The mechanism of cryptocurrency is designed in a very smart way and there is almost no possibility it can be inflated, due to the limited quantity of all the coins that will ever appear in the system.

Security.

It is highly secured and encrypted, so that there is no chance to copy or even steal it.

Decentralization

. There is no specific physical place where all the coins are kept or where servers run the whole system. It is allocated among all the computers and every user has an access to a source code, which means that every device in the system actually runs the system. This is one of numerous options through which the entire mechanism of cryptocurrency has obtained its highly secured immunity to hacker attacks.
What is Bitcoin?
Now it's time to move to a question what exactly Bitcoin is. There is a variety of cryptocurrencies, but it is very important to know that bitcoin is the first of a kind. The inventor came up with the idea of bitcoin before any cryptocurrency came out in the world, thus he was the one to invent cryptocurrencies as such. Only couple of years later, other, similar to bitcoin, cryptocurrencies came in the world. At the moment, there are more than two hundred kinds of them, though still bitcoin remains the first in the list of most famous ones and has a much higher exchange rate according to other currencies. Here's your turn to say: "So, what's all the fuss about it? We want more specificity!" The point is that the underlying principle of Bitcoin, as a whole, is a blockchain technology that fully changes our way of thinking about finances as such.
What is blockchain and all the fuss about it?
As previously stated, blockchain is a technology. Technology that aims to handle some serious problems that, earlier, prevented the appearance of such concept as bitcoin. Just keep in mind that idea and for a moment we'll move to a question that will help you understand why is the necessity of blockchain is so relevant. So, think of internet communication in general: you send pictures to your friend, write letters to your colleagues, send money to your parents. All this is not a physical representation, it is a piece of information, by the way, the internet entirely consists of information, so when you send a picture, your friend gets only a copy of this picture, when you send money, the numbers in one database decrease and increase in the other. The main problem is: How would you make a completely decentralized system, where everyone can make transactions that would be absolutely safe and there would be no way of copying your money. Blockchain is the answer.
Now it's time to explain what it really is and don't forget that we are talking about a decentralized system, so you can think about it as a source code of a program that is spread through all the computers that are involved in the following process and have their ability to interact by means of the internet.
The essence of blockchain
As you can see by its name, blockchain consists of a chain of blocks. The average time of a new block generation is 10 minutes, these blocks consist of  certain messages that appear to be transactions. In order to understand it better, you can try to visualize all the transactions that occur all around the world every second and how they form into some kind of a list and after an average time of 10 minutes, the block, containing this list, closes and attaches to a common chain of other blocks. The block can be closed and attached to others only if it is verified. The block is appeared to be valid if not a single bitcoin was copied. So-called, miners are those who check all the transactions on validity and, as a reward, get a certain amount of bitcoins that is, by the way,  limited – the maximum amount of bitcoins that will ever appear in the system is 21 million. It is important to know what is mining and how all these processes work together, because it plays an indispensable role in the operation of a blockchain technology.
Every user has a pair of keys: private and a public one. Your public key is a sort of an address to which other users can send you money, though you are the only one who knows the private key, because, especially, it helps you receive and send all the transactions.
Transaction transparency
Will you be surprised if you find out that the whole blockchain, starting from the very first block that was generated in far 2009 and ending with the one that had formed in the last 10 minutes, is opened to everyone? Well, the answer is yes. You can see each block and every transaction that had occurred over the last eight years. This forms one of the main attributes of a blockchain: it is absolutely transparent, but at the same time anonymous considering the private information of a user. What you will see as a transaction is an address of a sender, transfer amount and the address of a receiver. It is important to note that we're not talking about a home address, it is a randomly generated hashcode that consists of alphabet letters and numbers as well.
Blockchain is not just a common technology that maintains the process of digital transactions. It is a foundation of such notion as cryptocurrency, providing a unique possibility for all people to take part in something re-uniting, a system that makes it safe to exchange goods and make transactions among those whom you don't even know and at the same time involves no third-party and no additional costs for it.
---
As an expert on Bitcoin-related topics, I've found myself as a Journalist at CEX.IO – cryptocurrency exchange. I'm working on articles related to blockchain security, bitcoin purchase guides or bitcoin regulations in different countries.
Follow us on Flipboard, Google News, or Apple News