5 of the best Wi-Fi cameras you can buy right now
In the market for a Wi-Fi camera? We outlined five of our favorites.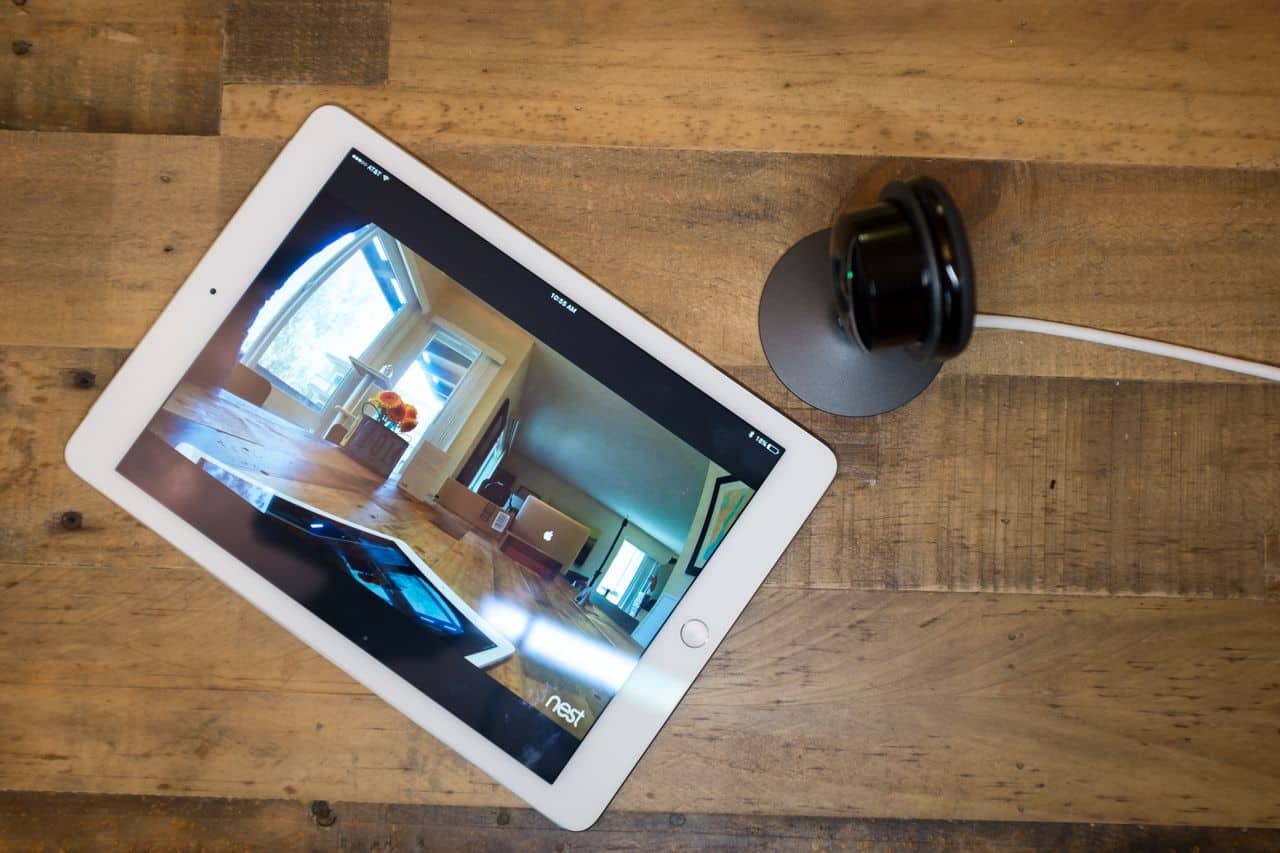 The demand for security camera systems has vastly increased in recent times. This can be attributed to a rise in crime and the invent of smaller, yet affordable cameras.
Another reason to have a Wi-Fi IP camera is that of its magnitude of features that take the experience to a whole other level. Security cameras now feature companion apps, smart notifications, and 2-way communication support. Let's take a look at 5 of the best WiFi cameras that you can buy today.
D-Link DCS-2630L Full HD 180 Degree Camera
D-Link is a company synonymous for manufacturing network equipment and peripherals. They also produce network IP and WiFi cameras. Their DCS 2630L camera records in full HD and has an extremely wide angle lens. The camera can store its 1080p high definition recordings onto an SD card. It supports up to a maximum of 128GB. This translates to about 7 days of content which can also be accessed remotely from its companion app or web portal.
This Wi-Fi camera features a 2-way audio system. You will be able to communicate with anyone within proximity of the camera. This is done by simply speaking into the D-Link mobile app. Your voice is broadcasted through the cameras built-in speaker. You will be able to hear audio from the camera's microphone. The D-Link DXS-2630L also features night vision mode which works up to 16 feet.
The downside to this camera is its heavy and bulky design. It's not as convenient to install as its rival cameras. Another important missing feature is email alerts. This has become a standard feature among most WiFi cameras. Perhaps this may be fixed in an upcoming update. There have been complaints of connectivity issues with the device, but this has been fixed on more than one occasion with a signal booster.
---
Logitech Circle Wireless
Logitech's Circle Wireless camera is their most popular inclusion into the world of smart security cameras. This Wi-Fi IP camera boasts a multitude of features and delivers high definition picture quality. You will be able to stream unlimited videos of your valuables and loved ones in 1080p. The camera also supports Amazon Alexa which will give you the option to control the camera by voice through Amazons various Alexa products. You will be able to access the last 24 hours of video from Logitech's private cloud storage.
Setup is extremely simple and so is the cameras mobile app. If you prefer using a PC, you can choose any of the supported browsers from the likes of Chrome, Firefox, and even Microsoft Edge. The inclusion of a rechargeable battery is a very welcoming feature. Not only will the camera keep recording if there is a power outage, this feature will also increase the mobility of the camera. Unfortunately, the battery does not last very long, meaning it lasts only a few hours.
---
Nest Cam Indoor Camera
Another Amazon Alexa compatible camera, the Nest Cam is the granddaddy of them all. The Nest company pioneered the Wi-Fi security camera industry by designing innovative features to well suit its well-built hardware products. Nest cameras are always at the top of any IP cameras review list. Apart from Full HD recording and streaming, Nest has support for motion detection and tracking. The camera will send you an email alert if it detects motion or any irregular noises.
The Nest Cam supports motion tracking, a feature that enables the camera to follow and zoom in on a person that is walking around the room. The cameras 4K sensor allows you to zoom into a picture without losing quality. The zoomed-in image will retain its 1080p resolution, providing you lossless zoom. 2-way communication is made possible through the use of the Nest smartphone app and the cameras built-in speaker and microphone.
The biggest drawback of such an impressive device is the price. This is the most expensive WiFI IP camera on the market. You will also need a Nest subscription in order to make use of all of the product's features.
---
Amcrest IP2M-841 Pro HD
The Amcrest Pro HD WiFi camera records video in true HD onto a micro SD card. Depending on how you choose to use the camera, you could just opt for the 4 hours of available cloud storage offered by Armcrest. This is a great option if you wish to periodically check in on a location remotely. The Armcrest Cloud app will allow you to access your recorded footage via your mobile smartphone. It is possible to extend the 4 hours of storage up to 30 days of storage. Having this much of storage available is a major advantage. This will, however, require you to sign up for a monthly subscription to this service.
The camera angle on the Amcrest Pro HD is 90 degrees. This wide viewing angle doesn't even come close to its competitors. Some cameras achieve 180 degrees of wide-angle HD quality video. A feature of this camera that more than makes up for this is the 360-degree pan/tilt function. You can control the cameras viewing angle remotely. The camera also offers 2-way audio, making it a great option for those who wish to pan, zoom, and communicate to people remotely.
---
Samsung Smartcam HD Pro
Samsung's popular WiFi IP camera, the Smartcam HD Pro, records in full HD courtesy of its large CMOS camera sensor. The pictures are also filtered through Samsung's Light Enhancer which works well in dark areas. The opposite applies to brighter areas like near a window, Samsung's Wide Dynamic Range will automatically turn down the brightness and the noise in the picture. Its Ultra-Wide angle lens will deliver an impressive 128 degrees worth of video feed.
Samsung's Motion Zone Select allows you to define the area you wish to pay attention to. For example, you can select to receive notifications on the movement that is detected only from an area with a window. The area below the window will still be in the frame and will continue to have movement from people and pets. But you won't receive any notifications when movement is detected here. 2-way talk is also supported.
---
Which One is Best for You
Just like smartphones, Wi-Fi security cameras may have very similar specs and functionality to their rival counterparts, but when it comes to real world usage they are actually very different from each other. Choosing the right one can come down to personal preference. Software and subscription options can also be a deal breaker here. These vary drastically with companies offering sleek and functional mobile apps, but at a premium price.
Tech Enthusiast, Kostas Chiotis runs a successful technology blog called Techisignals.com. For more updates, look him up on Facebook and Twitter.
Follow us on Flipboard, Google News, or Apple News