6 tools that can help a small business sales team perform better
Small business owners have to wear many hats in a day, and the wondrous powers of automation and AI can definitely facilitate them in generating more leads with fewer resources.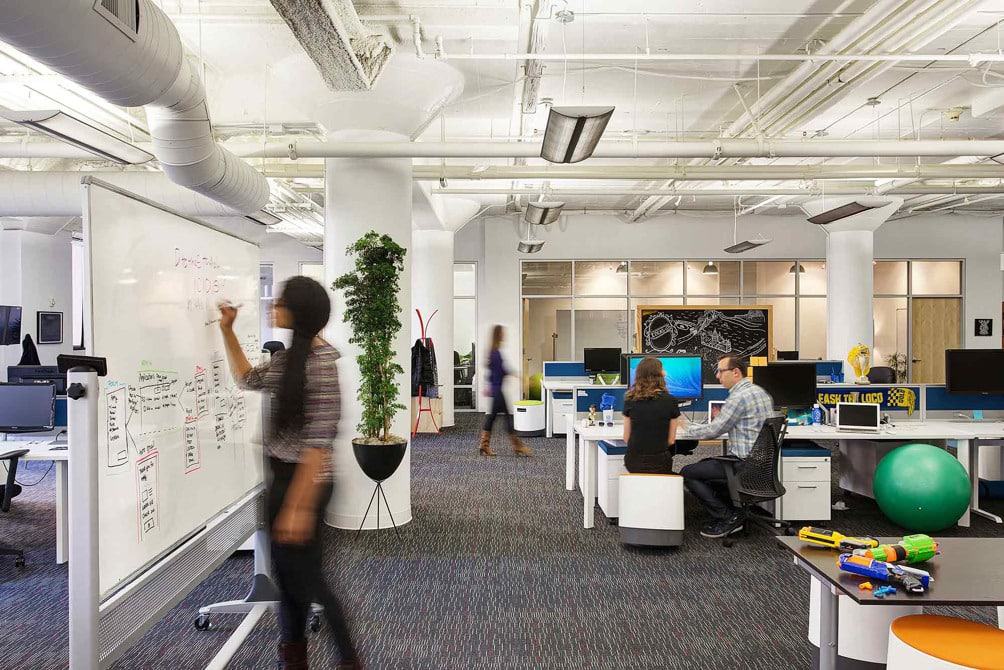 Small business owners are always looking for fresh, new opportunities to grow the business and acquire more leads.
Technology has evolved and it now provides smarter solutions to business owners by using automation and Artificial Intelligence. That's why, we have made a list of specific sales tools that use the latest technology to help you grow your business while staying organized and agile.
If your small business is looking for an outstanding CRM software, Salesmate is your best bet. It is one of our favorite sales software today. Automate all of your sales processes using this software and enjoy the results. No need to spend hours delegating tasks and following up on every member of the team.
With salesmate, small business owners can spend more time focusing on making more sales and improving the quality of their products and services for their customers. Salesmate includes a number of other helpful features to kickstart your campaigns such as email templates, contract templates, automated data entry and customer profile enrichment that allow you to stay organized on a single platform.
Concord is a tool used by smart businesses to seal more deals. Everyone can use this amazing tool, be it a Fortune 500 company or a small business. It is agile and just right for contract lifecycle management.
Its time your business steered away from the traditional Microsoft Word and printer paper contracts and consulted Concord for your contracting needs. This tool allows you and your team to collaborate effectively without long email strings or printed Word documents. It can also be integrated with other apps such as Salesforce, Google Drive and Dropbox.
Read More: Why should a small business use a VPN?
After you and your sales team have devised a contract, you can send it to a vendor without any hassle. With Concord, you can save a lot of time that is otherwise wasted in multiple revisions and printing again and again. Not to mention that you're also saving trees! Your small business can run a unified contracting procedure through this tool.
Datahug
Nowadays, the purchasing patterns of customers have become increasingly complex. Datahug helps your small business put things into perspective by optimizing your entire sales process.
Companies can boost their sales through this platform and record each relevant activity. Business management will also become considerably easy with the help of this platform because you won't have to update the CRM from time to time. Datahug is a tool that uses the power of automation to manage sales processes. This is exactly the tool that a busy small business owner needs. The data which is gathered via the entire sales pipeline is also measured and analyzed by Datahug.
All you have to do is use this insight to improve future campaigns. The keyword is automation. Lead routing is done by automation and the whole pipeline is managed this way. Your team will have ample time on their hands to pay attention to other areas of growth.
Hubspot is the software which takes care of all your sales processes. The best thing about Hubspot is that it is very good for your sales budget. In fact, it is one of the best tools for sales in the industry. You can avail the Hubspot Sales Free solution, HubSpot CRM or the HubSpot Sales Professional.
You can boost every phase of your sales strategy with Hubspot while being on a budget. You have access to a huge variety of tools such as their email templates and sales content. As well as the ability to integrate with a variety of other sales tools – for example, you can integrate it with Qwilr to create business proposals more efficiently.
Read More: The future of SMS: Does your app offer the best range of options for your business?
For people who want to know about their sales prospects, you can use the decision maker. Hubspot covers this process for you as well. You can collect segmented data through this tool including visitor activity, company, as well as the specific pages these visitors are browsing on your website.
Moreover, you can also gain key insights about audience behavior through this feature. After collecting this information, you can concentrate on improving parts of the funnel that can benefit the prospects more.
Toutapp
If you want to turn more leads into paying customers, Toutapp should be your go-to tool. Toutapp will provide you with features that make lead acquisition easier for your small business. You can also reach all your sales goals using this tool.
You can create what's termed a 'pipeline playbook' on Toutapp to include all the data you and your team need to keep tabs on a sales prospect. Just refer to this playbook if you need to fetch data related to the history of a prospect. It refines your sales processes in multiple ways including;
You can conjoin your phone and email interactions that make it easy for teammates to communicate with each other. Managers can schedule meetings and stay informed about communication processes on a single platform.
Your sales campaigns become organized. If you are a small business owner who is facing problems with streamlining the sales processes and listing down standard operating procedures, you can use Toutapp to record social media, email and phone marketing activities.
Apart from noting down email, social media and phone activity, you can also track customer engagement from the day you acquired a lead. This takes into account each social platform as well. It is very beneficial for the small business which requires real-time tracking information for lead acquisition purposes. You and your team can collaborate effectively using Toutapp and never miss out on an update. Everyone stays on the same page, even if they are not present at the same location.
Growbots is winning the industry with its powers of Artificial Intelligence (AI) in sales. This tool collects key information regarding your sales process and then uses this information to help you acquire more leads. Customer behavior, past interactions and patterns are recorded to predict future results. This tool also automates email processes and creates email lists for your prospects based on data.
This software is good for small businesses because it is customizable in every way. You can either create a new database or automate the process with Growbots. Their customer service is also great, something which distinguishes the platform from many others.
Final verdict
The software and tools mentioned above are some of the best in the industry right now. You can choose from any of these to take your sales processes to the next level. Small business owners have to wear many hats in a day, and the wondrous powers of automation and AI can definitely facilitate them in generating more leads with fewer resources.
Follow us on Flipboard, Google News, or Apple News