8 helpful apps for bloggers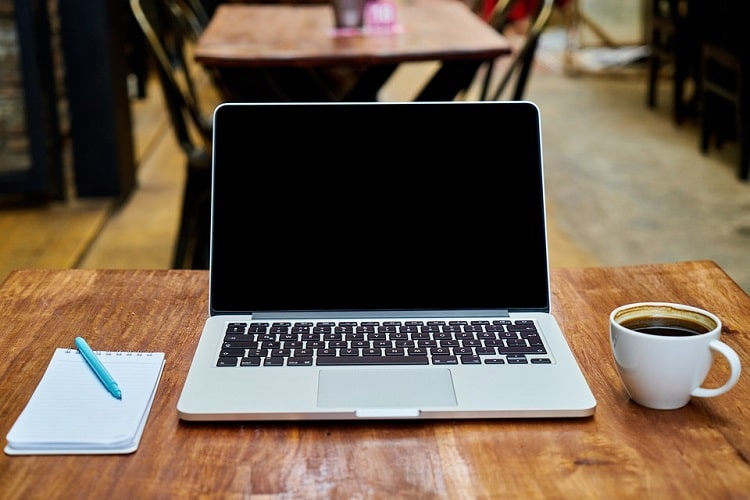 Whether blogging is your full-time job or hobby at the weekends, you will benefit from these helpful apps. There are so many apps that can help you stay organized, promote your blog posts and chat with readers and other bloggers via social media on the go. What's great about all of these apps is that they are free to download.
If you're having a particularly busy day or you're on a long train journey, you can even write blog posts on the go. But, remember you need to take a break once in a while and there's no better way to do that than playing some 5 star online slots at Mega Reel.
Blogging is great as it's accessible to everyone, and even more accessible with these apps. There's plenty of useful apps for social media so you can keep your readers in the loop with what you're up to, apps for writing blog posts, to help you meet like-minded bloggers and photo editing apps to make your photos stand out. Here's a list of the top 8 most helpful apps to use as a blogger.
Twitter
If you haven't got a Twitter account for your blog, then you need to create one ASAP. Twitter is a great way to share your posts with a wide audience. One tweet could reach thousands of people around the world and potentially help you gain new readers. You can share your latest posts, chat to other bloggers in Twitter chats, share behind the scenes, give updates of when you're next post will go live and even do polls to help you decide what topics to cover next. Having the Twitter apps means you're always up to date with the latest news, trends, and conversations which may help you when you need new blog post ideas.
Instagram
Blogging has become very visual. "Microblogging" has also become a trend on Instagram recently, where bloggers tell more of a story or a mini-review to go along with the photo. The Instagram algorithm makes it difficult to grow an audience, but sticking at it will be worthwhile. Having distinctive photos or a theme will set you apart from others. The app is really easy to use and is great for bloggers as you can share photos of your life between blog posts, share previews and extra photos that didn't make the post. There's also a variety of filters to use to make your images look better. The new stories feature also allows you to share small videos with your readers.
Facebook
Facebook isn't as popular as what it used to be, however, it's great to have a Facebook page where you can promote your latest blog posts so readers can keep up to date. It's also a great place to share giveaways with your readers, share your favorite blog posts and give sneak previews of future posts. There are also lots of Facebook groups for bloggers to join including groups for promoting posts, groups for giving blogging tips and advice, as well as groups sharing the latest opportunities for paid sponsorships and products for review. The app is great as you can search for these opportunities when you're out and about.
Blogger
Whichever platform you use to write your blog on, it's great having it on your phone so you can write your blog posts anywhere or write downdrafts and ideas as soon as they spring to mind. With the app, you can write posts, schedule them, upload them, add photos and reply to comments. Replying to comments on the go is an easy task with the Blogger app. You can quickly and easily publish blog posts wherever you are. If you have more than one blog, you can also easily switch between accounts.
Bleet
Bleet is an app where you can find bloggers in your local area, chat and potentially meet up. It's basically an app to find your new BFF. It's a fun and easy way to meet new bloggers who share the same interests as you. Simply type in your location to find bloggers near you. Once you have found a "match", you can get chatting to other bloggers and meet up for idea-sharing, taking photos and discussing all things blogging. You could have a bite to eat in an Insta-worthy coffee shop, take outfit shots or have a girly sleepover with a bunch of bloggers and play fun games, online slots at megareel, watch movies and order pizza.
Buffer
Don't have time to update every social media platform 10 times a day? This is what Buffer is for. This app allows you to schedule tweets for Twitter, pins for Pinterest and Instagram and Facebook posts. Simply add your promotional posts to the queue and leave. The app will post these for you automatically at the times you have chosen and you can schedule as much as you like. You can also check how well each post has performed by clicking "posts". It's really quick and easy to use, so perfect for on the go scheduling and promoting.
Lightroom
It's not just about the words you write, blogging is also about beautiful photography. Lightroom is a photo editing app which is really simple to use at just the tap of a few buttons. Your photos are going to look incredible after a few tweaks on this app. Experiment with colors, exposure, tones, and contrasts to create your desired photo editing style for your blog. The app also has a professional camera mode which enhances your phone's existing camera. Amazing transformations can be made in the click of a button.
Grammarly
We all make mistakes with grammar, it's a simple human error when we're writing so fast or miss mistakes when we proofread our work. With the Grammarly app, you don't have to worry too much as the app corrects any mistakes for you and advises what would sound better. With the app, you can be confident that your blog posts are polished, professional and mistake-free. It works when you're writing your emails, blog posts, and social media posts. By checking grammar, spelling, punctuation and having vocabulary enhancements, Grammarly will help you create professional and mistake-free blog posts.