AI and augmented reality are changing the diamond industry in amazing ways
More jewelers are moving their businesses online, and while they're doing so, the adoption of more sophisticated technology has become inevitable.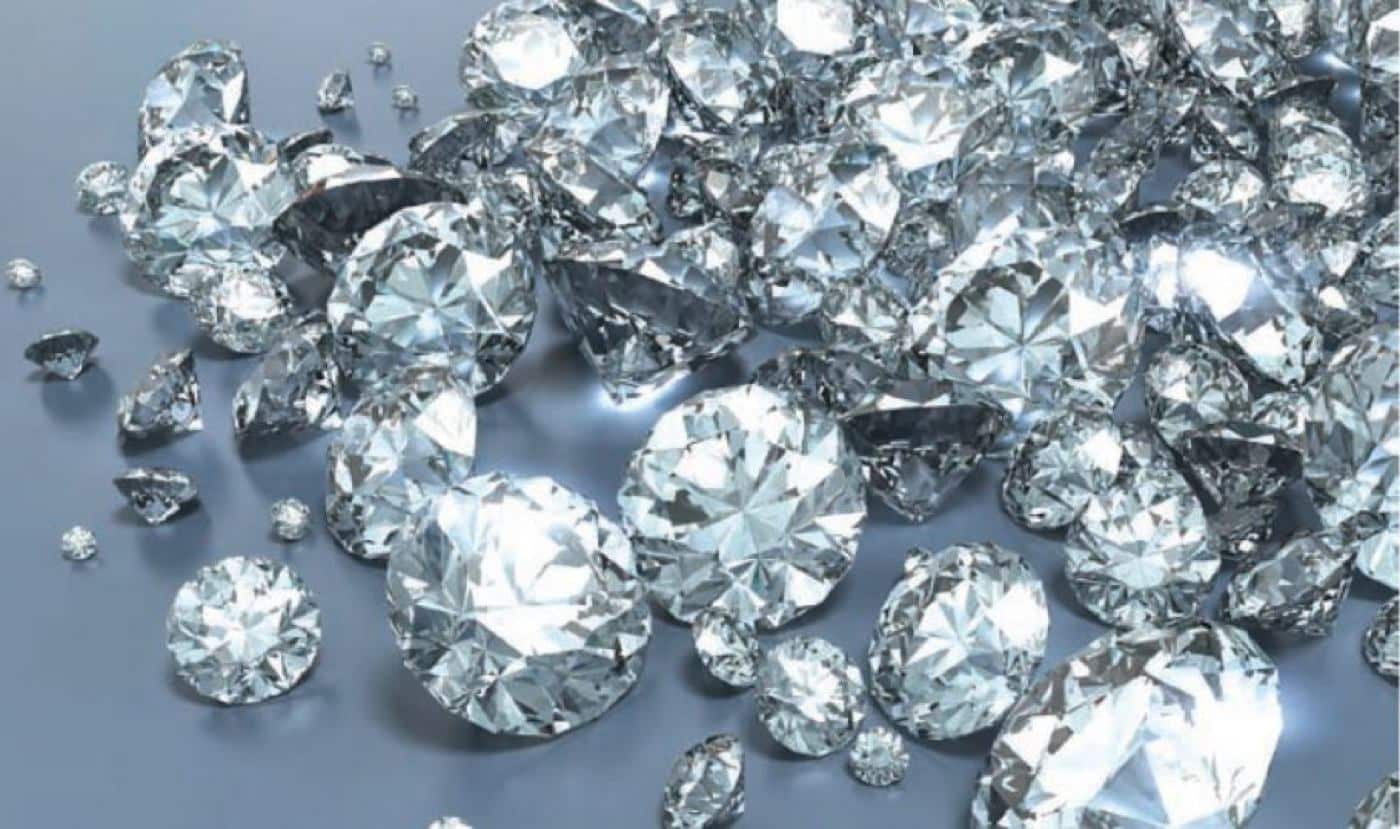 As the digital landscape broadens and technologies such as artificial intelligence, augmented reality, and machine learning takes deep root in our everyday lives, many industries are finding revolutionary ways to reach new consumers.
Unlike some sectors, the diamond industry has so far welcomed the inclusion of technologies such as AI, AR, and ML. More jewelers are moving their businesses online, and while they're doing so, the adoption of more sophisticated technology has become inevitable.
AI and the Diamond Mining Process
Mining diamonds is a global industry. Due to its size, keeping track of mined diamonds has historically been a significant challenge.
Stemming the flow of blood diamonds is the primary goal of those in the diamond industry, so it's no surprise that industry leaders are investing a lot into incorporating AI into the mining phase of diamond production.
Four Ways ML and AI Are Being Used in Diamond Mining
Machine learning and artificial intelligence retrieve and process real-time data collected from various sensors installed in the drilling rigs. By this, timelines are accelerated throughout multiple mining stages, improving decision making during the drilling process. Remote sensors gather data such as rock-face identification and soil classification, while drones fly above and create the framework for geophysical maps. Other data is collected as well, including aerial photography and satellite imagery. All of this information is then used to predict the prospectivity of finding diamonds in certain areas.
Various kinds of tracking systems and wireless devices monitor things such as groundwater, subterranean ventilation, and temperature to assess any negative impact on the environment by diamond mining activities. Satellite imagery is used to control environmental changes by predicting future land erosion, destruction of wildlife habitats, and vegetation in real-time.
Machine learning-based algorithms can ensure the safety of mining personnel through automated and teleoperated drilling mechanisms. In this way, operators and maintenance crews are warned hours ahead of time of potential spikes in pumps and downtimes in essential equipment. Such warnings are also being implemented to assess risks associated with dangerous mine sludge deposits and ore fragmentation.
AI-powered robotics now perform a wide range of jobs, including sampling, blasting, hauling, drilling, and even rescuing trapped miners. In Western Australia, autonomous load-haul-dump vehicles are already used in diamond mines.
AI Is Providing Better Diamond Grading and Better Customer Experiences
The deployment of AI in the diamond industry can be found in other aspects that range from diamond grading to assisting consumers in finding unique engagement rings.
IBM Combines AI and Blockchain Tech for Better Diamond Grading Results
Last year, the Gemological Institute of America (GIA) confirmed to Forbes that it's using IBM's "crypto anchor" verifier and "are in [the] advanced stages of integrating it with a blockchain platform."
According to Tom Moses, the GIA chief laboratory and research officer, IBM's verifier is being used to scan diamonds so that the organization's four Cs rule can be put into easily measured data and discernible data.
Moses further told Forbes, "When you're actually in the retail store it can be verified right in front of you that the diamond matches the GIA report."
"That can happen virtually in real time," he continued.
RockHer Also Taking Advantage of IBM's Technology
Using IBM's customized software, the GIA compiles, analyses, and confirms the data at various points along the diamond manufacturing and shipping process.
The none for-profit company is hoping to ensure fakes aren't substituted for the genuine diamonds. With RockHer, it's using AI to help customers find the perfect diamond ring.
Called ROSI, RockHer's proprietary algorithm is supported by IBM's Watson artificial intelligence and is considered the world's first "Digital Gemologist."
Have any thoughts on this? Let us know down below in the comments or carry the discussion over to our Twitter or Facebook.
Editors' Recommendations: