AirBolt launches Kickstarter to produce a luggage lock for the digital age
If you travel a lot and always worry about the security of your luggage, Airbolt is something you should check out.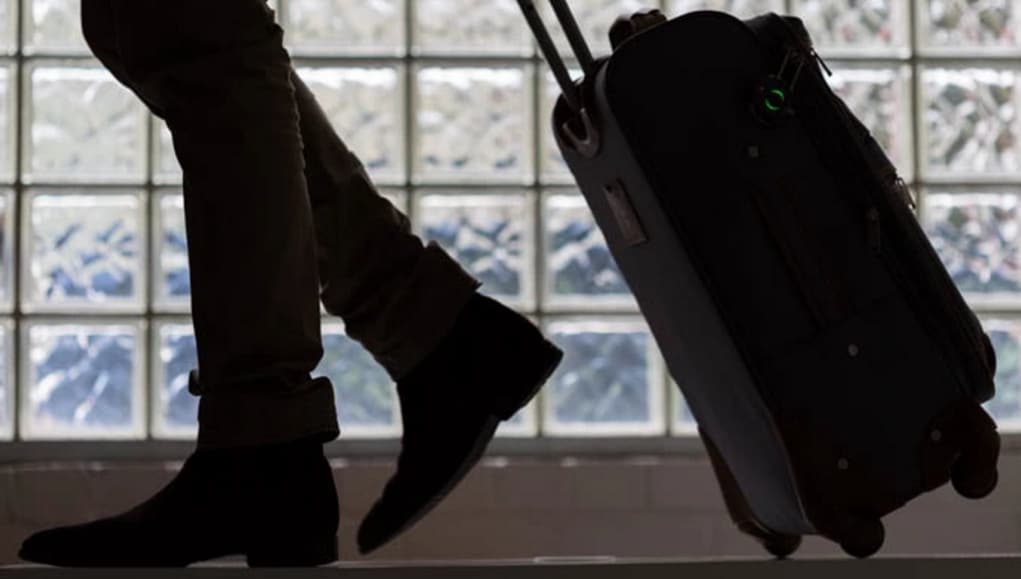 Looks like luggage security could be getting an upgrade. An Australian company called AirBolt has developed a lock that no longer requires an archaic combination or key. Instead, travelers only need their smartphone to unlock this piece of technology.
"There is no reason why a travel lock shouldn't be able to capitalize on today's technologies to make traveling with luggage a little more stress-free," Founder and CEO Kabir Sidhu said in the company's press release.  
AirBolt launched its Kickstarter campaign today with the goal of raising $50 thousand AUD (around $36 thousand USD) in the hope of funding the last stages of production. The lock is designed with a compact chip that utilizes the latest version of Bluetooth so that users can lock, unlock, and change their security settings from their smartphone device. The app will be available to download for iOS and Android.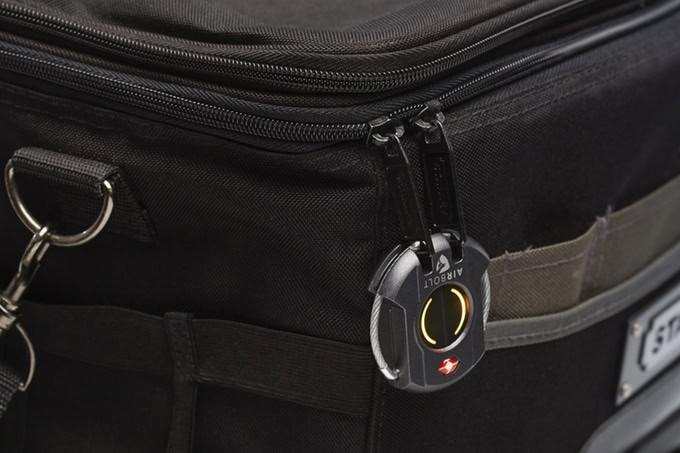 The lock is the first "truly smart lock", with its Bluetooth 4.2 connectivity and customizable security features, according to their website. The small lock still latches to luggage like any other lock, but to unlock it requires the owner's smartphone and a press of the button. However, that button will only work if the owner's smartphone is close enough to the lock. As for any accidental unlocking, AirBolt will automatically relock itself as long as the rope is still inside the locking mechanism.
Owners can customize their security settings by adding an optional passcode to "prevent unauthorized access without the owner's permission," the company said in a press release. But users can also enable other smartphones to unlock their AirBolt in case a friend needs to unlock it. The app also allows users to switch the TSA feature on and off so that it is ready for any airport security around the world.
AirBolt's other features include location tracking, a manual security alarm, and an easily rechargeable battery which can hold a full charge for about a year. The lock uses crowdsourced GPS tracking to ensure you (or the airline) never lose your luggage again. And with just a tap on the your smartphone screen, the security alarm will prevent thieves  from taking off with your bag. The app will also record a history of when and where your lock has been unlocked.
Sidhu and his team of six started working on AirBolt after sharing their frustrations with clunky luggage locks. The CEO himself shared a bad experience when the combination on his very expensive TSA-approved lock changed in transit.  
"The lock got knocked around and I had no way of cutting open the lock easily. I began thinking that there just has to be a better way of securing your luggage," he said.  
And as CEO, Sidhu also understands the hard work required for a startup to grow, especially in Melbourne with its own challenges. Sidhu pointed out that there are fewer grants and funding opportunities for startups in Melbourne compared to more startup-friendly countries like the U.S. So a lot of their funding efforts have been personal so far, with Sidhu even working a day job while running the company.
"AirBolt has been the result of  personal blood sweat and tears," Sidhu said.
The Kickstarter campaign will continue until December 12, with perks starting with donations as little as $1.45 USD. To learn more about the company and its sophisticated lock, visit their website.  
Follow us on Flipboard, Google News, or Apple News