Alex Jones' Infowars store was infected with credit card skimming software
1600 people were thought to be affected by the same Magecart software that infected Newegg recently.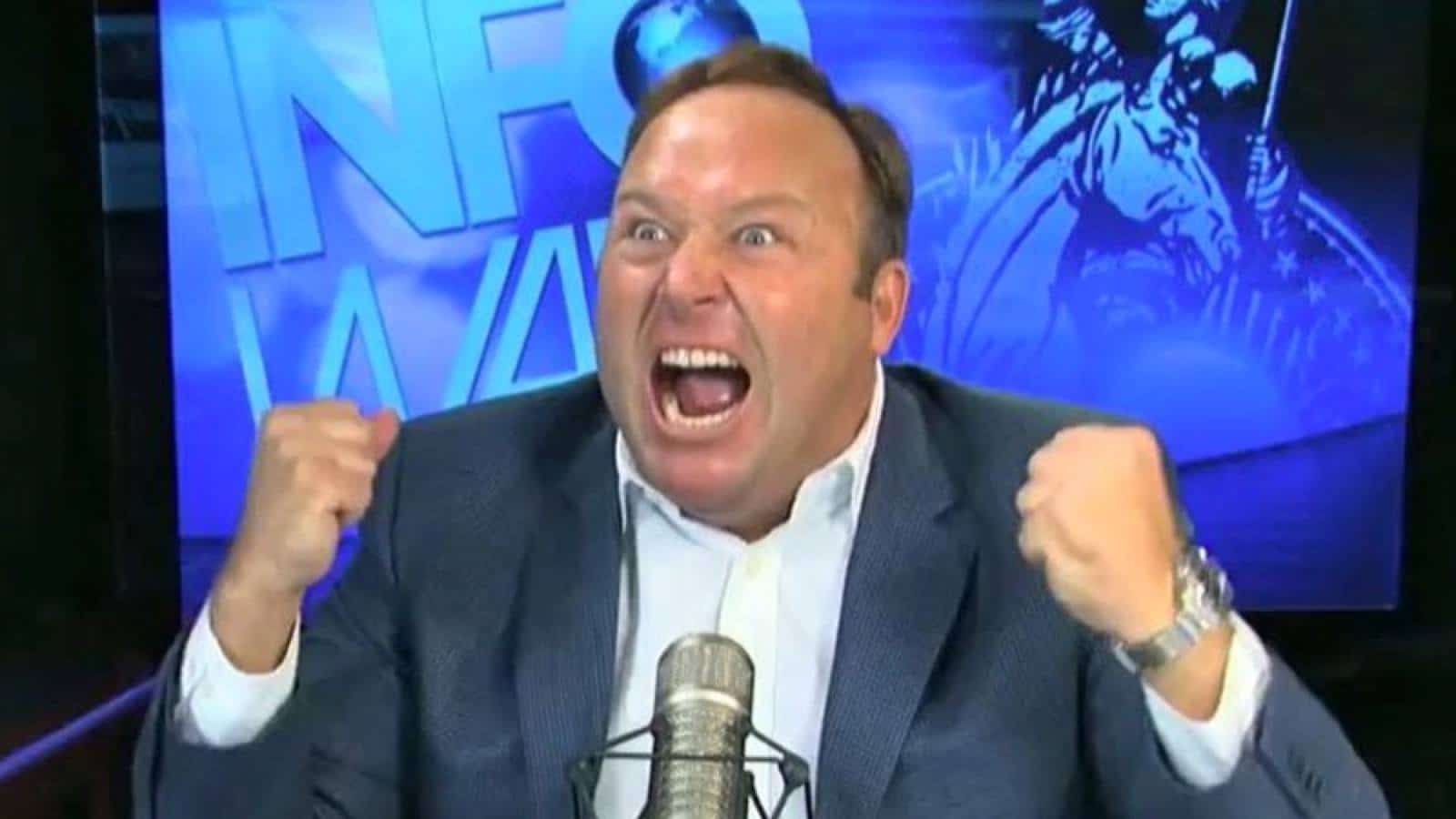 The digital age is great. No longer do nutjobs like Alex Jones need to stand on street corners yelling at folks at who pass by with "The End Is Nigh" billboards. Instead, they use online outlets like the extreme conspiracy news peddler sites like Infowars to push wild conspiracies and gaslighting grieving parents.
I mean, it would make for good street theatre – if people didn't believe it. I mean c'mon, chemtrails turning the frogs gay?
There's also a digital version of the snake oil salesman, that being Infowars online store which sells vitamins, "neutraceuticals," and other products for the discerning right-wing conspiracy nut.
When scammers get scammed
Well, according to ZDNet, that online store appears to have contracted a nasty malware infection. The website is reporting that the malware software, Magecart, has skimmed credit card numbers from the folks who shopped on the Infowars online store, affecting less than 1,600 users. The Magecart malware quietly picks up credit card information at the checkout stage, then sending them to a remote server where they go on to be used for various fraudulent activities.
According to William de Groot's analysis, the Dutch security researcher who uncovered the security breach, the malware sneaked in through a block of Google Analytics code and was live for 24 hours before being removed.
Every page on Infowars had the infection, but it only activated on the checkout pages. ZDNet found that the code scraped all content inside the checkout forms every 1.5 seconds before transmitting it to a secure server located in Lithuania.
Does this sound like someone you should be giving your money to?
Alex Jones provided a slightly unhinged statement to ZDNet about the attack, calling it an "act of industrial and political sabotage," going on to say it was "probably carried out by leftist stay behind networks hiding inside US intelligence agencies."
Magecart was also recently in the news for card skimming on Newegg's storefront with an unknown number of affected customers over a month period, and British Airways where a three month period left 380,000 people affected. Ticketmaster and over 800 other e-retailers were also affected by the wide-ranging activities of the Magecart group.
We reached out to Infowars, but they did not immediately respond to our request for comment. We'll update the post if we hear anything back.
Do you purchase stuff at the Infowars store? Do you think you were affected? Let us know down below in the comments or carry the discussion over to our Twitter or Facebook. 
Editors' Recommendations:
Follow us on Flipboard, Google News, or Apple News