Alibaba has a driverless delivery robot that brings packages to your door
Man, what a time to be alive.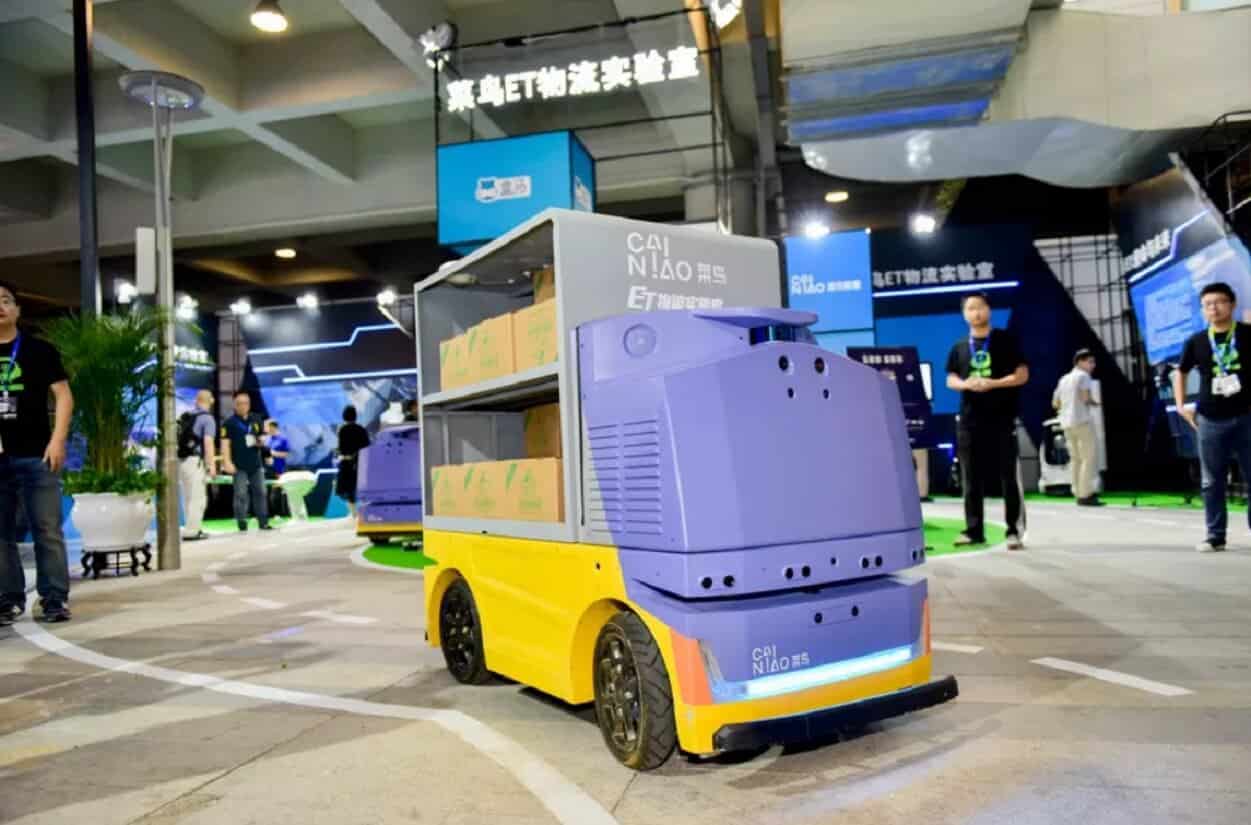 In a world of self-driving cars and same-day deliveries, Alibaba has decided to combine the two, announcing today they are working on a driverless delivery robot that will bring packages to your door.
Using scanning software, the robot, called the G Plus, uses LIDAR and built-in navigation to navigate the streets of Hangzhou, a major city located in eastern China, and also home to Alibaba's headquarters.
The G Plus putters along at a blazing 9.3 miles per hour, but if it recognizes an influx of cars and pedestrians it will slow down to just over 6 miles per hour. It also features a storage box that can be replaced or adjusted depending on the size of the packages being delivered.
Once it arrives at the delivery destination, the vehicle will either deposit the package automatically or the recipient can use a PIN code to gain access to their package.
Alibaba also states it can deliver fresh food, which indirectly works really well with their other announcement, a Cainiao storage box for your home that allows for temperature regulation and utilizes facial recognition to gain access.
According to The Verge,
Customers can also remotely control the temperature of the smart locker through a phone app so that delivered food can be kept warm or cool. In an ad for the new feature, Alibaba asks what would happen if a man is in the middle of some VR dancing and doesn't want to run to the door for a delivery? The deliverer can simply leave the item securely in the locker.
The Cainiao box is still only in the idea phase and has no scheduled release date, but Alibaba wants to begin commercial production on the G Plus by the end 2018.
Would you like to see a driverless delivery robot in the US? Give us your thoughts in the comments.
Follow us on Flipboard, Google News, or Apple News