16 commands you can say to your Amazon Echo
Amazon Echo is capable of tons of voice commands, so to make it easier we listed everything you can say to your Echo.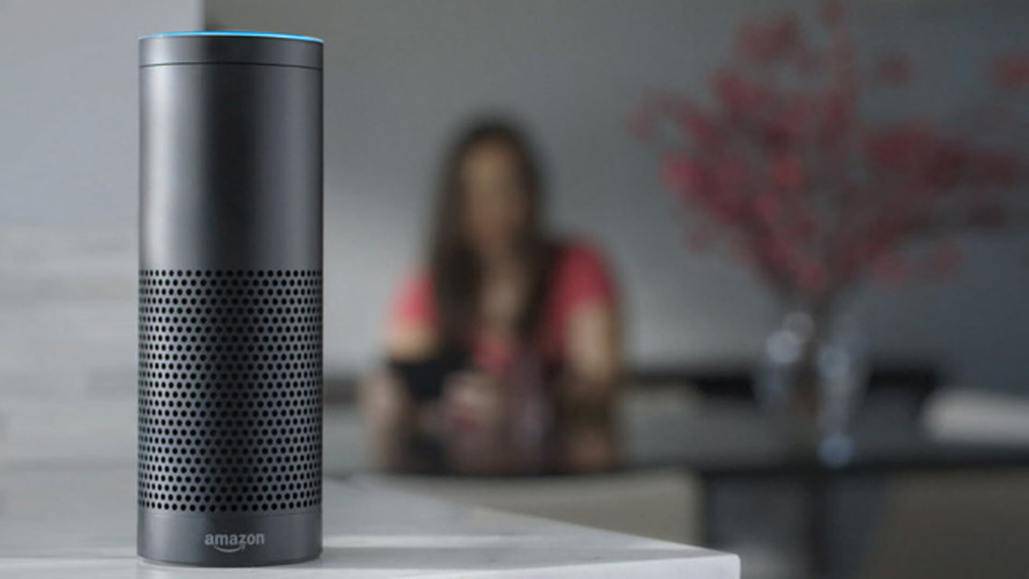 Amazon Echo is capable of tons of voice commands, so to make it easier we listed everything you can say to your Echo.
---
Voice control is among one of the many features of the Amazon Echo. This rather long, dark cylinder comes with a remote along with some inbuilt control keys. But the real magic of the Echo is being able to bark commands and questions at it.
In case you're asking what exactly your Amazon Echo is capable of doing or which commands it does respond to, then below is a detailed list that should get you headed in the right direction.
"Alexa, how's the weather looking?"
Just like Google Now and Siri, the Echo is no different when it comes to asking for weather forecasts. You can ask for the latest weather projections by saying something like "Alexa, will it rain tomorrow?" You can even switch around the questions like "Alexa, what's the humidity levels for tomorrow." Just ask it anything related to weather and Echo will spit out what you asked.
"Alexa, what's my flash briefing?"
A flash briefing is an curated list of audio updates that have been recorded in advance from publications such as the BBC, the Economist and NPR. As soon as you have tried it the first time, a card shows up in the Echo app providing links to the full reports. You can get around between stories by hitting the "cancel", "previous" or "next."
"Alexa, how's my commute looking?"
By utilizing local traffic reports, you can ask Amazon Echo how your daily commute looks like (given that you created your office and home locations from the device). Even more, asking "how's the traffic?" or even "how's the traffic now?" can deliver reports about the congestion on local roads.
"Alexa, set the alarm for 8am"
As basic as it seems, The Echo is equipped with a built-in timer and an alarm, giving you the ability to set the alarm using nothing but your voice. You can set the alarm by saying something as simple as "Alexa, set my alarm for 12pm," or even "Alexa, snooze" when the alarm is blaring at full volume. If you need a timer when you're cooking or for any other reason, you can command "Alexa, set the timer for 20 minutes" and a countdown is initiated.
"Alexa, what's on my calendar tomorrow?"
Once you've synced your Google calendar via the Echo app, you can ask it anything about your upcoming schedule. For instance, you can ask "Alexa, what time is my next meeting?" or "Alexa, what's on the agenda next Tuesday at 12pm?" Alexa is capable of understanding specific times and days.
"Alexa, add sugar to my shopping list"
If you ever needed hands-free personal assistant, Alexa can effortlessly handle your "To Do" and even the mundane shopping lists. Let your Echo know if you wish to include new things to your lists (or simply bark the command, "I need to….") followed by whatever you want added to the list. "What is on my to do list?" or "what's on my grocery list?" to have Echo read them aloud.
"Alexa, order an extra toothbrush"
If you want to get real fancy, you can even have your Echo add products to your online Amazon shopping basket. If you had something you previously purchased in the past and want to order it again, you can just say to re-order whatever it was you wanted to be re-ordered (only available for Prime members). Obviously, this helps the experience when the item you intend to order could be easily voiced in a few words.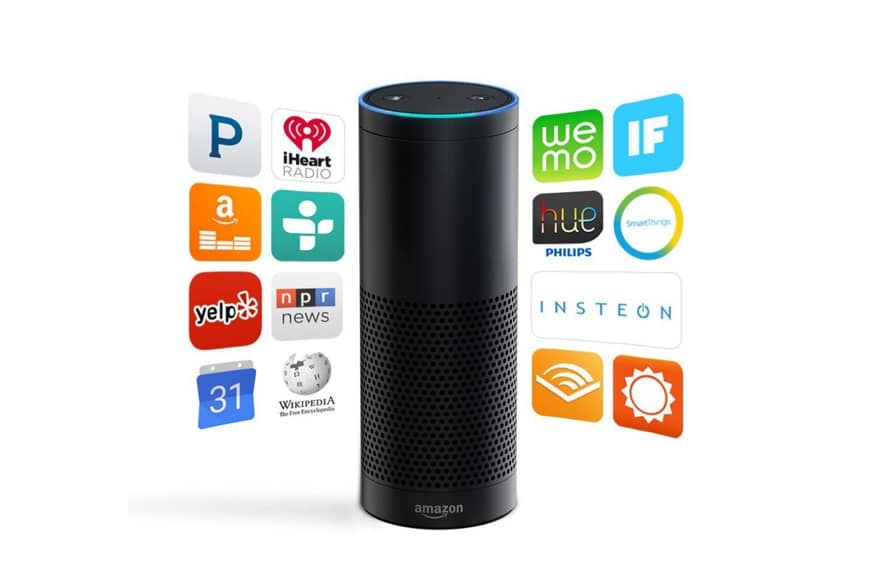 "Alexa, play some soft music"
Amazon Echo offers a ton of different ways to play your favorite music, but by default, Amazon Prime Music is where most music will come from. However, Echo does support providers such as Pandora and Spotify, so you'll have to say where to pull the music from. If not, if you just say "Alexa, play Mouth for War from Pantera," will default to Amazon Prime Music.
"Alexa, did the Boston Celtics win?"
If you're a sports fanatic and want to keep tabs on all your favorite teams, Amazon Echo gives you capability of asking things like "Alexa, what's the score of Red Sox game? Or even something like "Alexa, when do the New England Patriots play next?"
"Alexa, how tall is the Willis Tower in Chicago?"
Echo similarly works with web searches, which means you can ask almost everything and Google will provide you with an instant response. It is also possible to request for facts and figures, worldwide times, definitions, etc. You can even say "Wikipedia" accompanied by the title of the report you desire to have Echo read back again to you.
"Alexa what movie is playing?"
If you're someone who hates looking for movie times on your smartphone or computer, Amazon Echo can do a lot of the legwork without you ever having to lift a finger. You can ask about specific films, specific genres or when the next time showtime is available. You can ask "Alexa, tell me about the movie Spotlight" (or preferably, any other film that seems interesting ) to get all the vital information about the movie. All the key details are pulled in from from the web and read aloud to you.
"Alexa, tell me some jokes"
If you need a good chuckle, Alexa can brighten up your mood with some simple jokes, although the quality may vary. In case you have difficulty listening to the joke then, say "Alexa, turn it up", also you can say "Alexa, volume 9." The range of volume is 1 to 10 generally.
"Alexa, play the book – Game of Thrones"
Echo is able to read out any audio-books as well as Kindle eBooks, although it's usually in a stilted, robotic tone. To switch around then use "next chapter" or "previous chapter" moreover, you can identify chapters by number. Additional supported commands include "pause," or "skip back".
"Alexa, dim Hue lights to 30 percent"
The Amazon Echo also works with several smart home equipment such as; Philips Hue lights, Belkin WeMo gadgets along with Samsung SmartThings. The moment you added your new devices, it is possible to control these by means of Alexa with the Echo by using voice commands. IFTTT integration is yet another readily available feature as well.
"Alexa, find me the closest pizza shop"
The smart assistant is able to take advantage of Yelp listings to provide you information provided that you already added your house address via the Echo app. You may request for a close eatery or perhaps request for the opening hours for any nearby local drugstore, so long as it's listed on Yelp, Alexa will let you discover it.
If you haven't got your hands on an Amazon Echo, what are you waiting for?!
Follow us on Flipboard, Google News, or Apple News