Amazon just unleashed a slew of new Dash buttons – here's the complete list
Previously Amazon Dash Buttons were limited to only 20 brands. But today, Amazon's expanding its collection to 70+ more brands.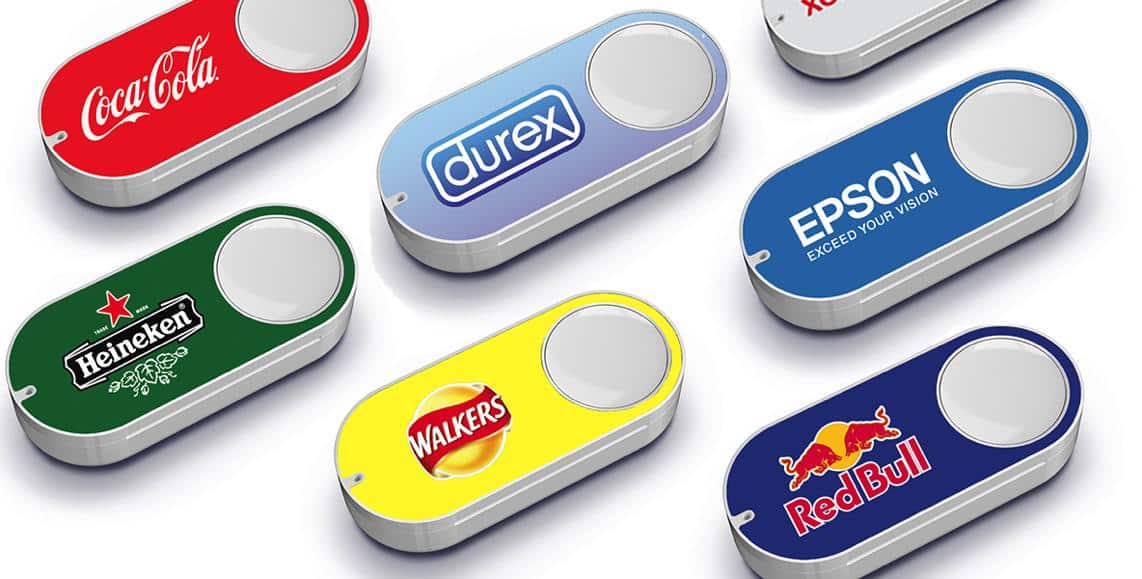 Previously Amazon Dash Buttons were only limited to 20 brands. But today, Amazon's expanding its collection to 70+ more brands.
---
Remember Amazon Dash buttons? A year ago Amazon introduced these little buttons that let you instantly re-order whatever you need at the push of a button. They're great for things like toilet paper, laundry detergent, snacks, and whatever else you find yourself ordering on a constant basis.
For an example of how you could use these in your daily lives, Gizmodo paints the perfect picture:
If you need a steady parade of Mucinex or Move Free Joint Health delivered to your front door, you might have a bigger problem on your hands. Add in buttons for endless Slim Jims, Red Bulls, and Doritos, and the next Dash button Amazon you'll need to but is one that pings a neighborhood cardiologist.
To nab one, you have to be enrolled in Amazon Prime and cough up $4.99 a piece, however, you get a free $4.99 credit for your first purchase through that Dash Button.
Up until today, the options for Dash Buttons were pretty limited to only a dozen of items. But today, Amazon is beefing up its collection to 70+ more brands bringing the total up to 100 different products.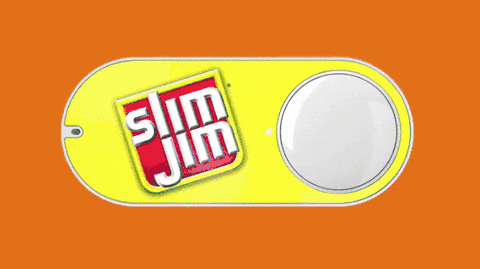 Here's the complete list of Dash Buttons you can buy now:
Ageless La Cure
Air Wick
Airborne
All Laundry Detergent
Angel Soft
Aquaphor
Arm & Hammer Cat Litter
Blue Sky
Brawny
Brita
Burt's Bees
Caleb's Kola
Carefree Feminine Liners
Charmin
Clorox
Dasani
David Sunflower Seeds
Derwent
Doritos
Downy
Eagle Pack
Energizer
Gain
Garnier SkinActive
Green Works
Hansen's Soda
Holistic Select
Honest Kids
Honest Tea
Hunt's Tomatoes
Illy Bottled Coffee
Illy Coffee
Jolie Paris
La Roche-Posay
L'il Critters Vitamins
Litter Genie
L'Oréal Paris Revitalift
Lysol
MegaRed
Milk Baby by Milk & Co
Milk by Klim by Milk & Co (men's line)
Move Free Joint Health
Mucinex
Nature Valley
Near East
O.N.E. Coconut Water
Ocean Spray PACt
Old Mother Hubbard
Orville Redenbacher's Gourmet Popping Corn
OxiClean
Peet's Coffee
Playtex Sport Tampons
Pure Leaf Iced Tea
Purina Beyond
Quaker
Quartet
Quest Nutrition
Rayovac
Red Bull
Rid-X Septic Treatment
Schick Men's Razors
To learn more about Amazon's Dash Buttons, check out the video above or visit Amazon's Dash Buttons page here.
Also keep in mind, The buttons still cost $5 each, but as an added incentive, you'll get that $5 back in the form of an Amazon credit when you make your first purchase.
Follow us on Flipboard, Google News, or Apple News