Everything you need to know about Amazon Prime Day 2018
Shoppers around the globe will be able to score some amazing deals.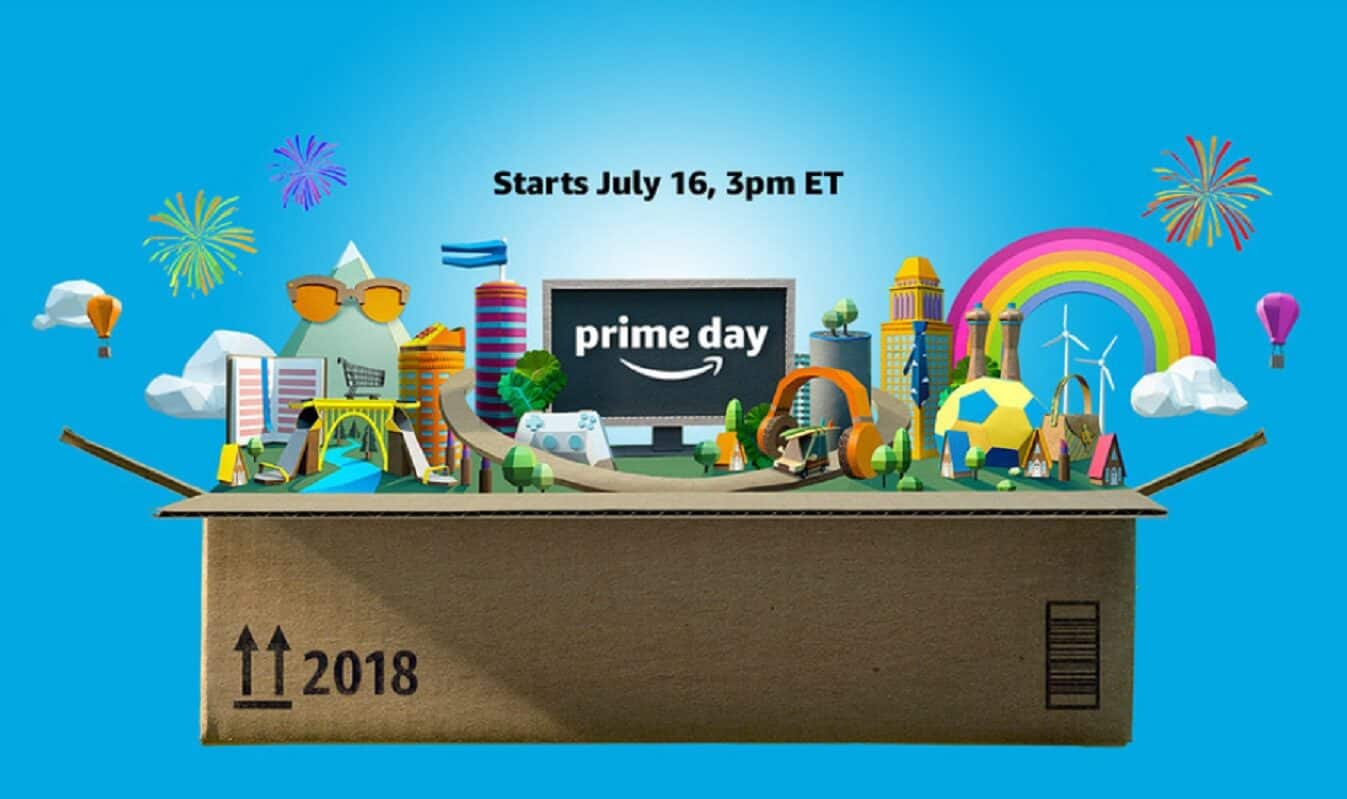 It's official, Amazon Prime Day 2018 is being held on Monday, July 16. The big event kicks off at 12:01 p.m. PDT and continues for 36 hours straight. Here's what we already know about this special event.
In Amazon's Tuesday announcement, the company said Prime Day would include one million deals exclusively for Prime members around the world, plus select deals at all U.S. Whole Foods Market stores. This year's event will be held in the U.S., U.K., Spain, Mexico, Japan, India, Italy, Germany, France, China, Canada, Belgium, Austria and – new this year – Australia, Singapore, Netherlands, and Luxembourg.
According to Jeff Wilke, Amazon CEO Worldwide Consumer,
Prime members will enjoy a day (and a half) of our best deals, with 36 hours to shop more than one million deals worldwide. New this year, members can shop exclusive Prime Day Launches from hundreds of brands worldwide, enjoy exclusive savings at Whole Foods Market and experience surprise entertainment events unboxed from giant Smile boxes in major cities. More than 100 million paid Prime members around the world will find our best Prime Day celebration yet.
This year's deals are likely to focus on specific areas of the online store, including TVs, smart home, kitchen, grocery, toys, fashion, furniture, appliances, and back-to-school supplies and everyday essentials. Also in 2018, Prime Day will feature double the deals on Amazon devices—and the biggest deals yet on Alexa-enabled products like Echo, Fire TV and Fire tablets, in addition to new categories from home security to Echo devices with screens.
Sales will include:
Echo Show – Save $100 on Echo Show, which brings you everything you love about Alexa, and can show you things. Make video calls or watch video flash briefings, movies and TV shows, see music lyrics, smart home cameras, photos, weather forecasts, and more. All hands-free—just ask.
Amazon Brands – Find our lowest prices on products from collections available exclusively on Amazon, including up to 25% off furniture and décor from Rivet and Stone & Beam, up to 20% off AmazonBasics items, and 30% off everyday essentials from Presto!, Mama Bear and Solimo, among others.
Prime Video, DVDs and Blu-Ray – Save up to 50% on popular movies and TV shows on digital, DVD and Blu-Ray.
Amazon Music – Prime members who haven't yet tried Amazon Music Unlimited, can get four months of the premium, on-demand service with access to tens of millions of songs and hands-free listening, for just $0.99.
Twitch Prime – Members can enjoy hundreds of hours of free gameplay as Twitch Prime gives away a free PC game every day through July 18, including titles like Pillars of Eternity and Brutal Legend. Members will also receive exclusive in-game loot for Warframe and PLAYERUNKNOWN'S BATTLEGROUNDS.
Kindle Unlimited and eBooks – Prime members who haven't yet tried Kindle Unlimited will have access to three months of unlimited reading for just $0.99. Buy your first Kindle book and get a $10 Prime Day credit valid towards eBooks, print books and Audible.
Audible – Eligible Prime members can get their first three months at more than 65% off for $4.95 a month.
First started in 2015 to commemorate the megasite's 20th birthday, Amazon Prime Day. keeps getting bigger each year. Last year's event, for example, ran for 30 hours, compared to the 36 hours scheduled for this year.
One thing to keep in mind about Amazon Prime Day is that deals have already begun and will continue to pop up between now and July 16. For example, Prime members can receive $100 off the Amazon Show beginning today, July 3, as part of Prime Day.
Enjoy your Amazon Prime Day 2018! What kind of deals do you hope to score?
For more Amazon news, see: 
Follow us on Flipboard, Google News, or Apple News