Amazon's got that Fire (phone) for 99 cents
If you're looking for a new phone and don't want to spend big bucks, check out Amazon's Fire Phone. It's only 99 cents!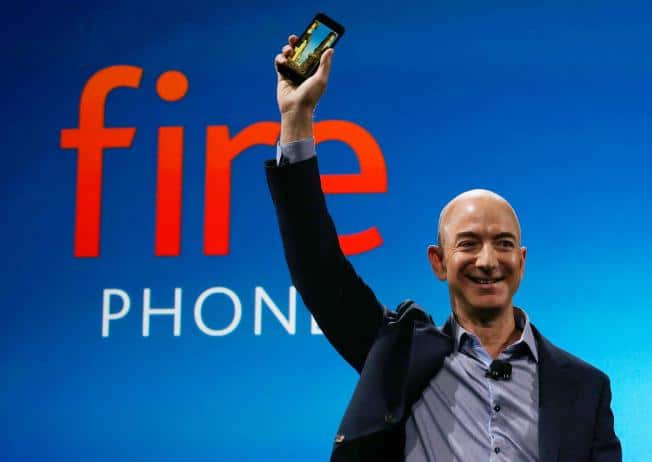 Amazon Fire phone sales aren't doing so good. So the day before the big Apple event, Amazon decided to drop the price of their flagship mobile device to $0.99 cents with a two-year contract, six weeks after its release.
Not a bad deal right?
Here's what you'll get with your Amazon Fire phone:
Unlimited cloud storage for photos
Free year of Amazon Prime
A dynamic perspective screen that gives off a 3D look.
Firefly: this technology allows you to find real-world items by scanning them with your Fire phone
Why the price drop?
"The price cut gets the Fire phone closer to the company's classic model of giving away hardware in the expectation that users will order enough from Amazon to make it worthwhile." reports David`Streitfeld of the New York Times.
Most people would think that the reason Amazon is dropping the price of its Fire phone is due to poor sales. It's a likely possibility. However, it could be another way to attract more customers to Amazon and not the phone. The phone is just a gateway for you to buy more stuff.
This doesn't mean the phone sucks. If you're a frequent Amazon shopper, it's definitely something worth checking out. I mean, cmon, it's only $0.99 cents. What do you have to lose?
For more details about the Fire Phone, check out Amazon's page here.
Follow us on Flipboard, Google News, or Apple News