Apple is getting into the streaming TV business
With all the latest companies getting into the streaming TV business, it only makes sense that Apple gets a piece of the pie.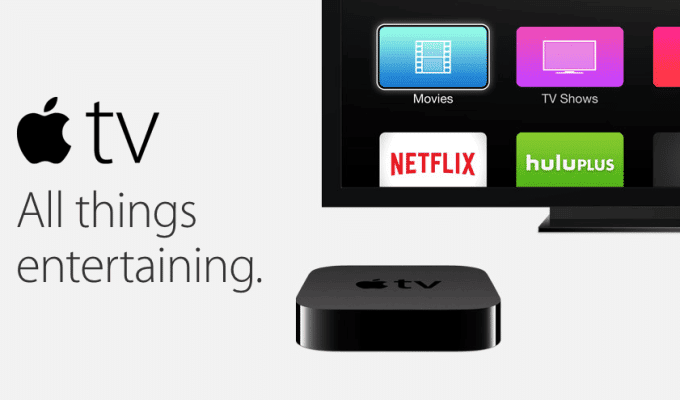 Seems just about everyone and their mother is launching a streaming TV service this year. The newest combatant to enter the arena is Apple, who is planning to launch their own service later this year, reports The Wall Street Journal.
As you can imagine, Apple is reportedly in negotiations with a respectable number of broadcasters including CBS, ABC, and FOX to bundle up 25 channels at launch for a price tag of $30-$40 per month. As expected, Apple's new TV service will only be available on Apple devices. That includes Apple TV, iPhones, iPads, and any Apple computer.
Unfortunately, Apple can't play nice with everyone. One broadcaster that's reportedly missing out on all the fun is NBCUniversal –the owners behind cable channels like USA and Bravo– due to some spat between Apple and NBCUniversal's parent company, Comcast.
When it comes to to the service, Apple is looking to offer consumers a "skinny bundle with well-known channels like CBS, ESPN and FX, while leaving out the many smaller networks in the standard cable TV package."
According to the report, Apple is eyeing a launch date sometime in the fall of this year, which kind of makes sense, because that's when they usually hold their iPhone press events. Coincidence? I think not.
Follow us on Flipboard, Google News, or Apple News