We ask the tough questions to SteelSeries' Travis Hezel, Director of Global Sponsorships
We got a chance to sit down with Travis Hezel of SteelSeries to get his take on the future of eSports.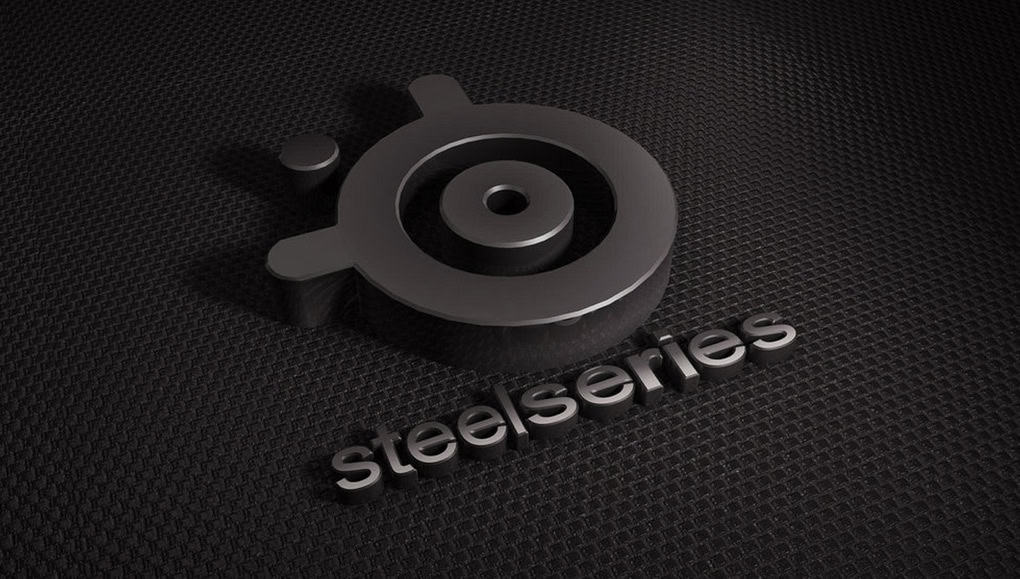 [dropcap]L[/dropcap]ast week, we took some time to sit down with Ehtisham Rabbani, CEO of SteelSeries, to talk a little bit about eSports and cool new stuff that was on the horizon. However, many of you out there had some harder and more specific questions that you wanted some much more detailed answers to. Queue in Travis Hezel, Director of Global Sponsorships with SteelSeries.
We are splitting this interview up into 2 parts, so that it is easier to read and we can separate a few categories. Without further ado, let's jump into the first part of the interview.
---
Josh: Travis, it's been awhile! Tell us a little bit about your evolution from PR to Director of Global Sponsorships.
Travis Hezel: My experience before coming to SteelSeries was primarily focused in the world of eSports. I've written for multiple CounterStrike 1.6 teams in North America. I did some CounterStrike Source, Call of Duty 2 and Call of Duty 4 broadcasting. I did the play by play commentary thing and have always used all of that as my way to be involved in eSports and the community. Tori brought me on to work PR with little experience, but then the opportunity came up to work directly with the teams and get back involved with eSports side of things.
Meet Therabody's All-New TheraFace Mask
TheraFace Mask is a breakthrough FDA-cleared LED skincare mask with added tension-relieving vibration therapy. Clinically proven results include firmer, smoother, healthier-looking skin with a visible reduction in fine lines, wrinkles, and uneven tone in as little as 8 weeks
JK: Must have been great to get back into it?
TH: I never really left. I had always been a fan and spectated. I followed teams and played a little CounterStrike still. To be able to work with the teams in a forward capacity on marketing and brand connection was an exciting opportunity and I had to take it.
JK: Great! Well, tell us about the process when signing a new team and what is SteelSeries looking for when they do this?
TH: It's a lot more than just slapping our name over a team jersey or a website. The opportunities usually present themselves via a sponsorship application on our site and then some of our bigger sponsorship started very early. We are always looking for teams with high potential.
JK: When you say potential, what do you mean?
TH: Defining potential can be a multitude of different things. It could be just pure, in-game talent, developing the marketing and management side of things. It could be the inverse as well. A team could come to us with a strong brand and a really sound marketing plan for the next 16 months and they are looking to bring SteelSeries on board to attract the right players so they can take that step forward. We can work with them.
It's really on a case by case basis that we try to judge it. When a good opportunity presents itself, it's usually crystal clear.
JK: How long are teams usually signed for?
TH: One of the main things we try to do here at SteelSeries is try to work with teams long-term. For teams that are playing extremely well, we're not hear to pick you up for 6 months and then if you lose a huge tournament that we wanted you to win, end the relationship. These things take time.
JK: Is the focus usually on the teams or individual players as well?
TH: Player development is something that requires a lot of patience. We're one of the few, if not the only, company that gives time to the teams to be able to work with players long term and develop rosters.
JK: While we are talking about player development, the SteelSeries Sentry has been out for a bit. Are pro-players using this to refine skills?
TH: We've been using it in a multitude of ways. When it comes to the pro-side of things, we now sample directly to any type of new players. For example, when Fnatic brought on their new DOTA2 team, we had 5 Sentries waiting for them in Malaysia. We experimented with what kind of data can be pulled from that. With League of Legends, we don't necessarily have the statistics yet that we can pull from the game. We work with Snake eSports in China to at least get the data of where they are looking and if they need to be looking at their cool-down timers more or looking at the mini-map more. It's still a work in progress.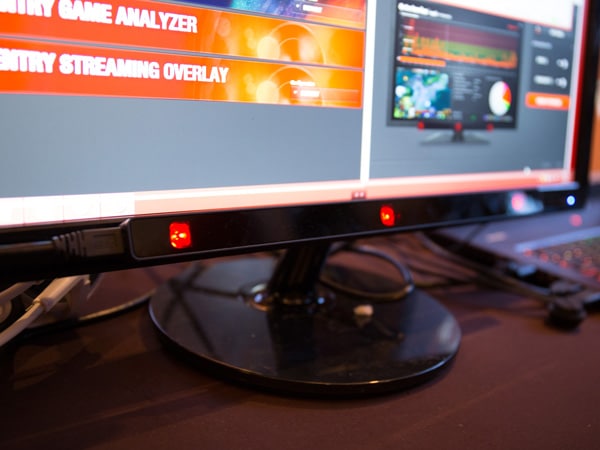 JK: So you are unlocking the potential of it?
TH: When we were talking about it at CES earlier this year, it was "Where can it head?" and we've used the first 8 months of this year to see if this information is really valuable. I think the answer is "Yes". Now we're pivoting to see where we can take the next step.
JK: We asked this question to Ehtisham Rabbani and our readers want your opinion on it as well. Which of the major eSports leagues will be the first to sign a major TV coverage deal?
TH: Whoa, that's a pretty tough one. I'd probably say LCS (League of Legends) just because it's such a polished product. They have their own broadcasting within Riot, they have their Sportscenter-type shows and they have their daily content shows based on LCS and the structure of the league.
JK: Anyone else?
TH: I will always have a soft spot for CS:GO in my heart. My heart says CounterStrike but as it's refined right now LCS is closest thing we have to a professional league. We'll see how that changes over the rest of the year.
JK: When I told our community that I was going to speak with you about eSports, one of the most prevalent questions we asked was about the concerns of doping in eSports. Is this an unfortunate side effect of the growth of eSports?
[pullquote position="right"]"ESL has taken the first steps to anti-doping policies. It's the right move."[/pullquote]
TH: Yeah, I think so. Leagues are becoming more advanced, ESL has taken the first steps to anti-doping policies. It's the right move. Ultimately, from a sponsorship side of things, we generally stay out of that conversation and look to the organizations we sponsor to monitor their players activity and make sure there's nothing foul going on. It's only going to get more refined and more better as we continue to push eSports forward over the coming months and years.
JK: How about the way players conduct themselves? There's been issues with pro=player toxicity and cheating. As a sponsor, do you guys get involved with that?
TH: It really comes down to a case by case basis. I think a prime example of this was the boosting incident at Dreamhack with Fnatic's CS:GO team. Something like that, we tend to side on whatever the team's decision is. We'll stand behind them on that. On doping and things like that, when it comes to that league governing the teams, we'll side with the league. We need to look at the whole thing from a larger perspective and ultimately what is right.
JK: Doesn't sound like it's cut and dry at all.
TH: Yeah, if there were something off with testing in ESL. It's not like we wouldn't stand behind the teams. There would have to be the case to do that. We kind of take a non-objective approach to that. I don't want to step on any boundaries with ESL and we don't want our teams to think we aren't standing behind them enough. We'd have to look at the case and make the right decision and then come forward on our stance.
JK: On the lighter side of things, one of our community members asked us this question. "Which SteelSeries team do you think is the most dominant ?"
TH: Man, that is such a tough question. I mean, I have so many good teams here at SteelSeries. Navi being such a historic franchise comes to mind. They won the first TI and were the first eSports millionaires. That's a huge, huge achievement. The guys with Fnatic are just basically winning everything this year and they are having an awesome run in LCS. They have the chance to go through the first undefeated season all the way through. Evil Geniuses won the largest prize pool in eSports history just a couple weeks ago in Seattle for TI5. I don't think I could pick one, but I can say I am really happy with the teams that we work with and the performance side of things this year has been tremendous!
We'll follow up with the 2nd part of the interview this Thursday to talk more about the game-side of eSports and the changing landscape. Stay tuned!
Have any questions? Leave them in the comments!
Follow us on Flipboard, Google News, or Apple News