Astro Gaming announces official Nintendo Switch headset and speaker tags
Level up your Switch with Astro's new headsets later this year.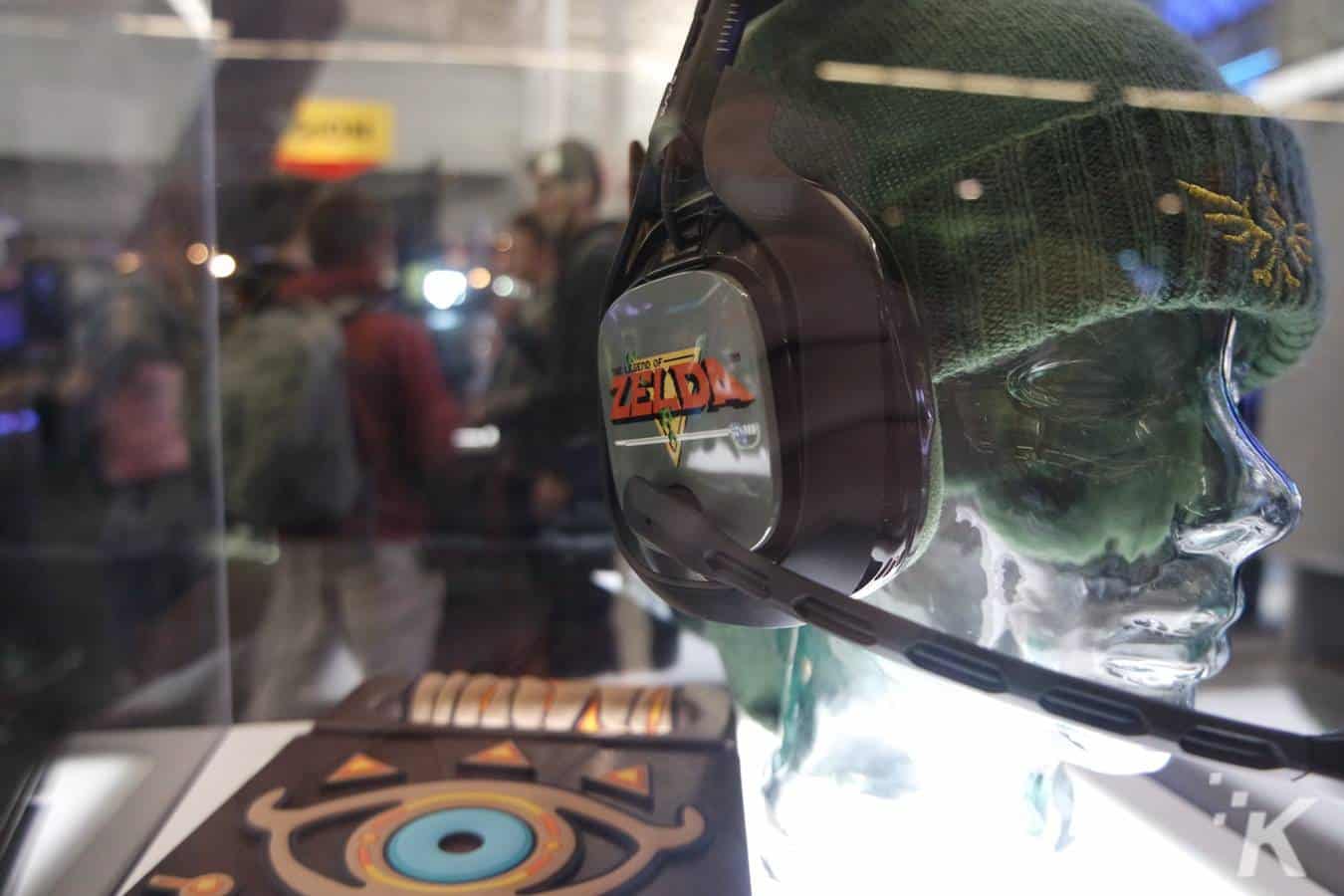 Finding a compatible headset for your Nintendo Switch is a nightmare, due to Nintendo's chat system running through a mobile app. One of the best options available is SteelSeries' Arctis 3 Bluetooth headset, which allows you to connect to your Switch via 3.5mm and pair to your smartphone through Bluetooth.
Unfortunately, SteelSeries' solution is pricey between $80 and $130, depending on the retailer, and certainly isn't the best gaming audio solution. Thankfully my favorite headset brand, Astro Gaming, is partnering with Nintendo to bring Switch gamers a competitive audio solution later in 2018.
Nintendo captivates and inspires gamers with iconic franchises and perennial characters, capturing the imagination of players across all generations. Nintendo continues to push the boundaries of gaming with Nintendo Switch, which allows players to enjoy their gaming experience regardless of where they play," said Cris "Soup" Lee, Head of Licensing & Partnerships, ASTRO Gaming. "ASTRO Gamingbelieves in delivering players unsurpassed audio fidelity with premium products that enhance immersive gaming experiences. ASTRO is delighted to team up with Nintendo to create innovative products that ignite nostalgia and passion for gaming, featuring beloved characters and franchises for fans to collect and enjoy.
Astro Gaming headsets sports "speaker tags" on the side, which are stylish magnetic clips that attach to the right and left earcups for a unique look. With Astro's partnership with Nintendo, fans will now be able to purchase official licensed tags. Fans can see the tags for themselves at PAX East this weekend at Astro Gaming's booth
We were lucky enough to see the headsets and tags in person. Here are a few pictures:
What do you think? Let us know what you're thinking in the comments down below! 
Follow us on Flipboard, Google News, or Apple News