Autoblow A.I. fellatio machine proves the robots have already won
Sarah Connor won't save your junk.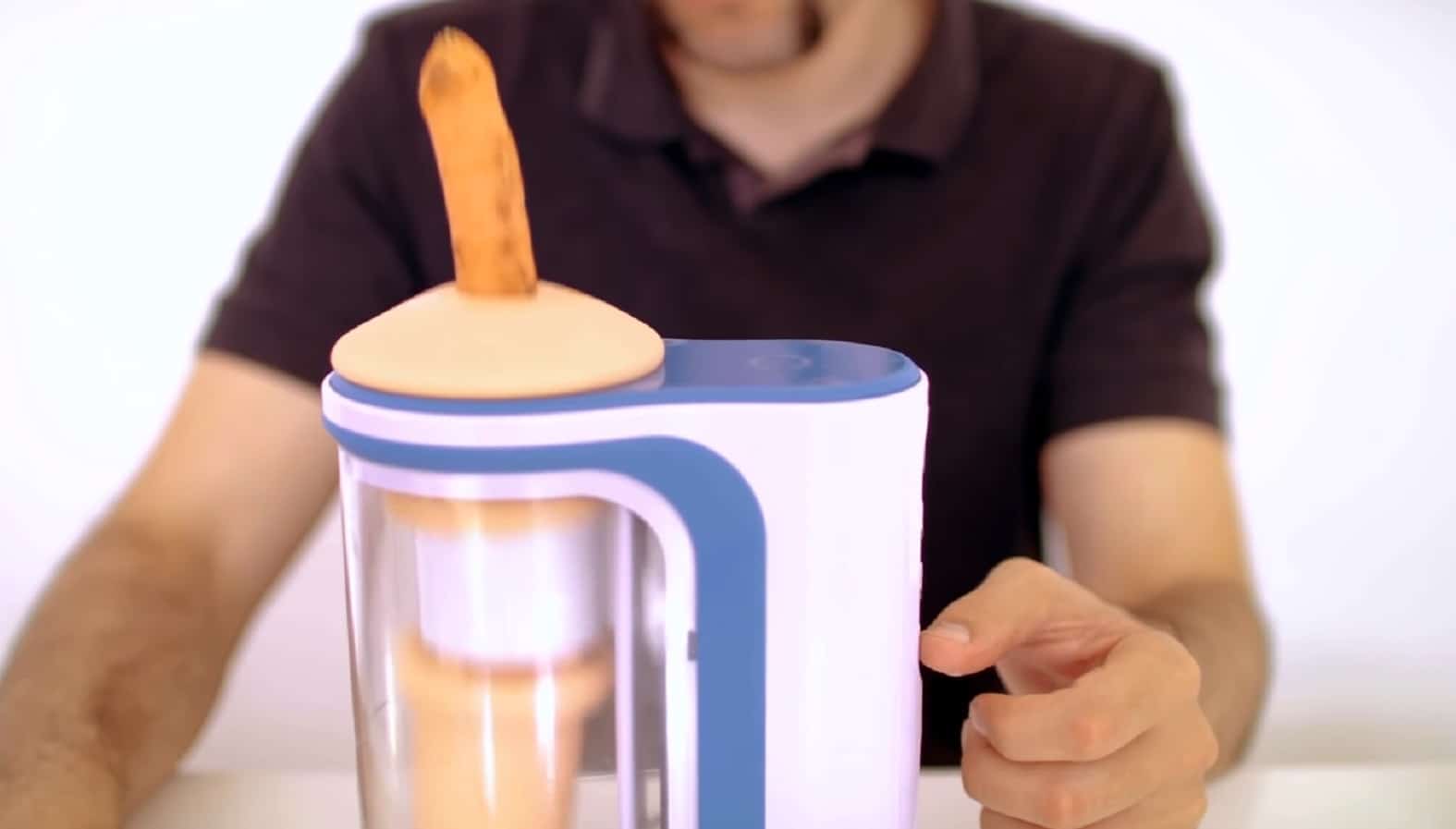 With eight days left in its Indiegogo campaign, the Autoblow A.I. has already raised well over $200k. The follow-up to the Autoblow 2 device, an automated blowjob machine that simulates fellatio without the ever-important eye contact, used artificial intelligence to develop the ultimate robot suck tool.
In a video posted to the Indiegogo campaign, Autoblow's developer Brian Sloan explains the research that went into creating the device, to the point of even publishing a research paper on the findings.
The paper goes well into depth (no pun intended) with mathematical conclusions, model comparisons, and algorithm clustering. The end result is a machine that comes as close to a human mouth as possible, while still remaining something you can toss on the shelf when finished, instead of apologizing for eating ten pounds of asparagus for lunch.
Check it out:
"By using artificial intelligence to, for the first time, understand the mechanics of blowjobs, we discovered and replicated techniques that make using our machine feel less robotic and more human," Sloan said in an interview.
Studying 108 hours of porn videos (because we know how real those are) for six days, the A.I. then applied an algorithm to determine the 16 most used mouth locations. Additionally, the Autoblow A.I. has 10 settings for different speeds and styles. Hopefully one of those is "not tonight" to make it truly realistic.
Machines meant to replace the human experience
Unlike traditional sex toys, the Autoblow A.I. is intended to replace your unhealthy relationship with your Shop-Vac. No matter the amount of lubrication, friction, grip or velocity, it still remains a machine intended to replace the human experience. Whether it speaks to the inability to find a suitable partner, or an insatiable need to ejaculate with heightened frequency inside a device that is not your toaster, the Autoblow A.I. proves that the robots have won before the war has even begun.
We are constantly hand-wringing about an A.I.-enabled future that finds humans at the whims of intelligent robot overlords. Yet, here we are, excitedly ready to stick our genitals into an electronic, A.I. device.
We might fear the Terminator but that's just an amalgamation of a future vision that won't have to exist if we're willingly handing over our most sensitive and vulnerable fleshy bits devices we pay money for. This is why women should be running all aspects of government, because men have already fallen cock-first into A.I. traps set by the robot army.
What do you think about the Autoblow? Is it something that interests you or is it just creepy? Let us know in the comments!
Editors' Recommendations:
Follow us on Flipboard, Google News, or Apple News