Blackview unveils a bundle of new flagship devices
Blackview unveils flagship devices: the performance king BV9300 rugged phone and the ultra-comfortable AirBuds 10 Pro earphones.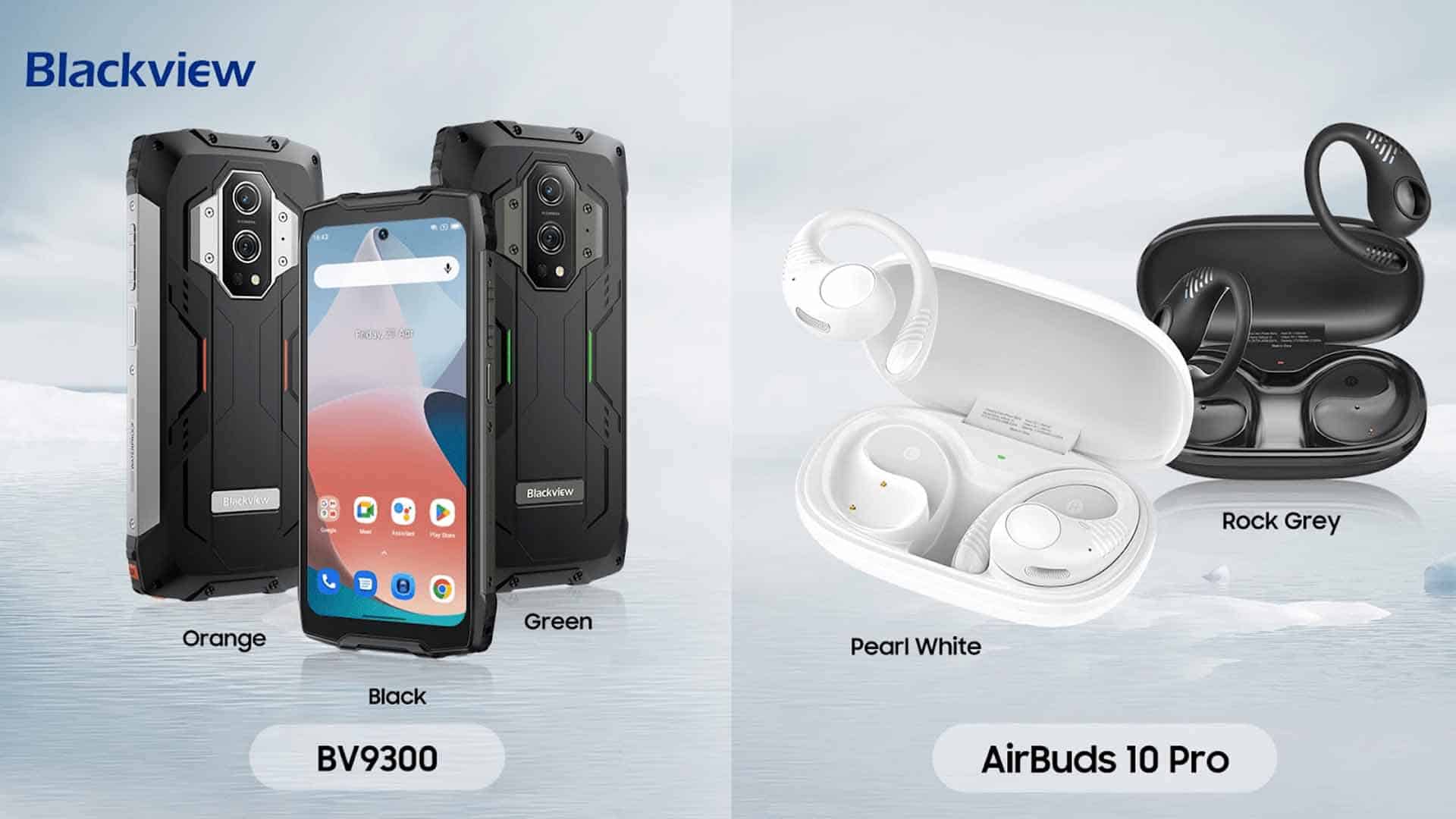 Blackview, the innovative technology brand, is preparing to release the highly anticipated flagship BV9300 rugged phone and peerless comfortable AirBuds 10 Pro earbuds.
BV9300 is a game-changer with a revolutionary laser rangefinder, flashlight, up to 21 GB RAM and 256GB ROM, octa-core Helio G99 processor, 15080mAh battery, and 50MP+32MP camera with ArcSoft® 3.0 algorithm.
These five breakthrough upgrades in ruggedness, fluency, battery, camera, and OS make BV9300 the perfect choice for people with an active and rugged lifestyle.
AirBuds 10 Pro features advanced air conduction technology and an open-ear design, providing business, leisure, and sports enthusiasts with ultimate comfort, unparalleled sound quality, and a unique appearance. Here's a sneak peek of what we know so far.
2023 new flagship rugged phone – performance king Blackview BV9300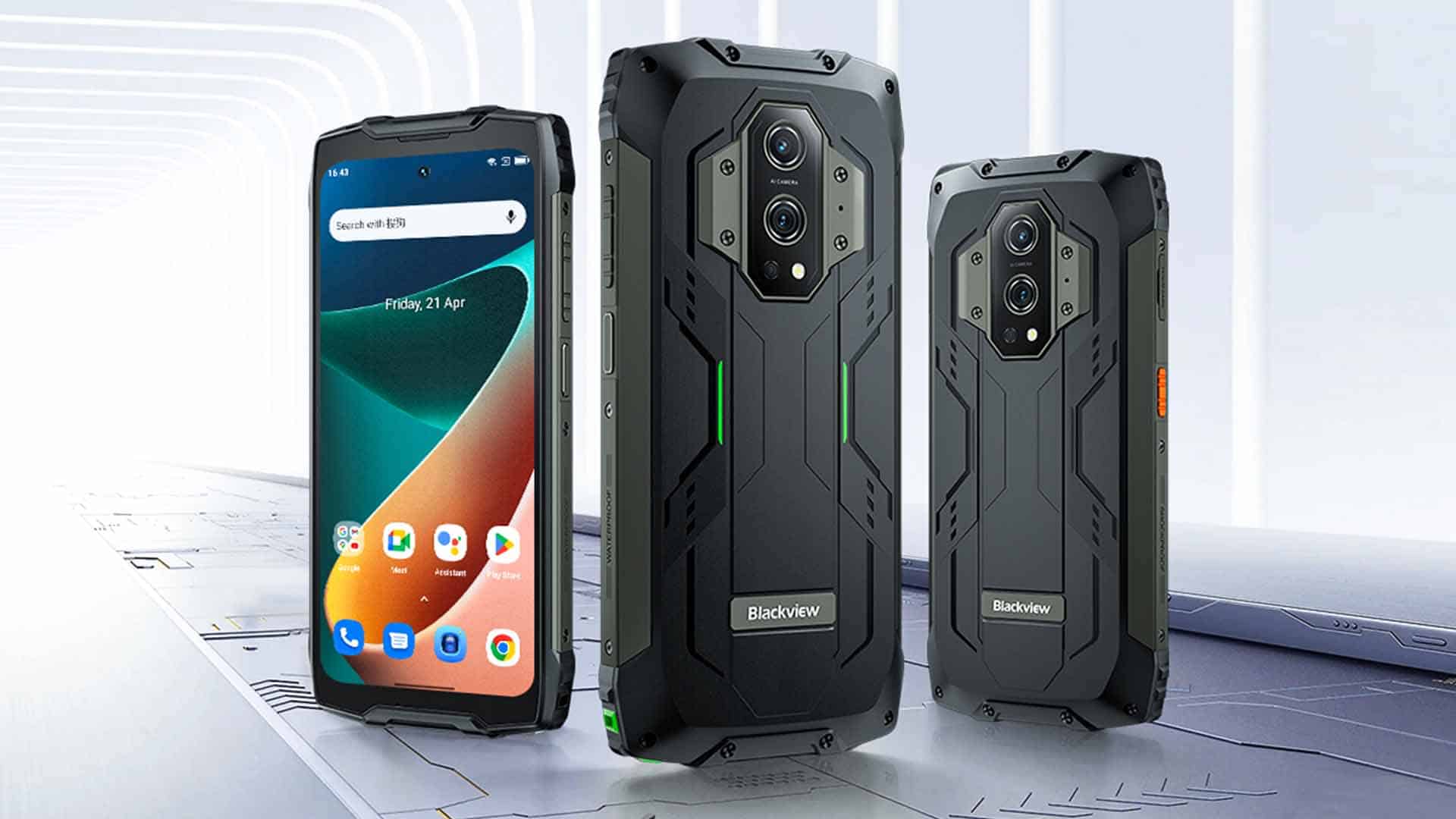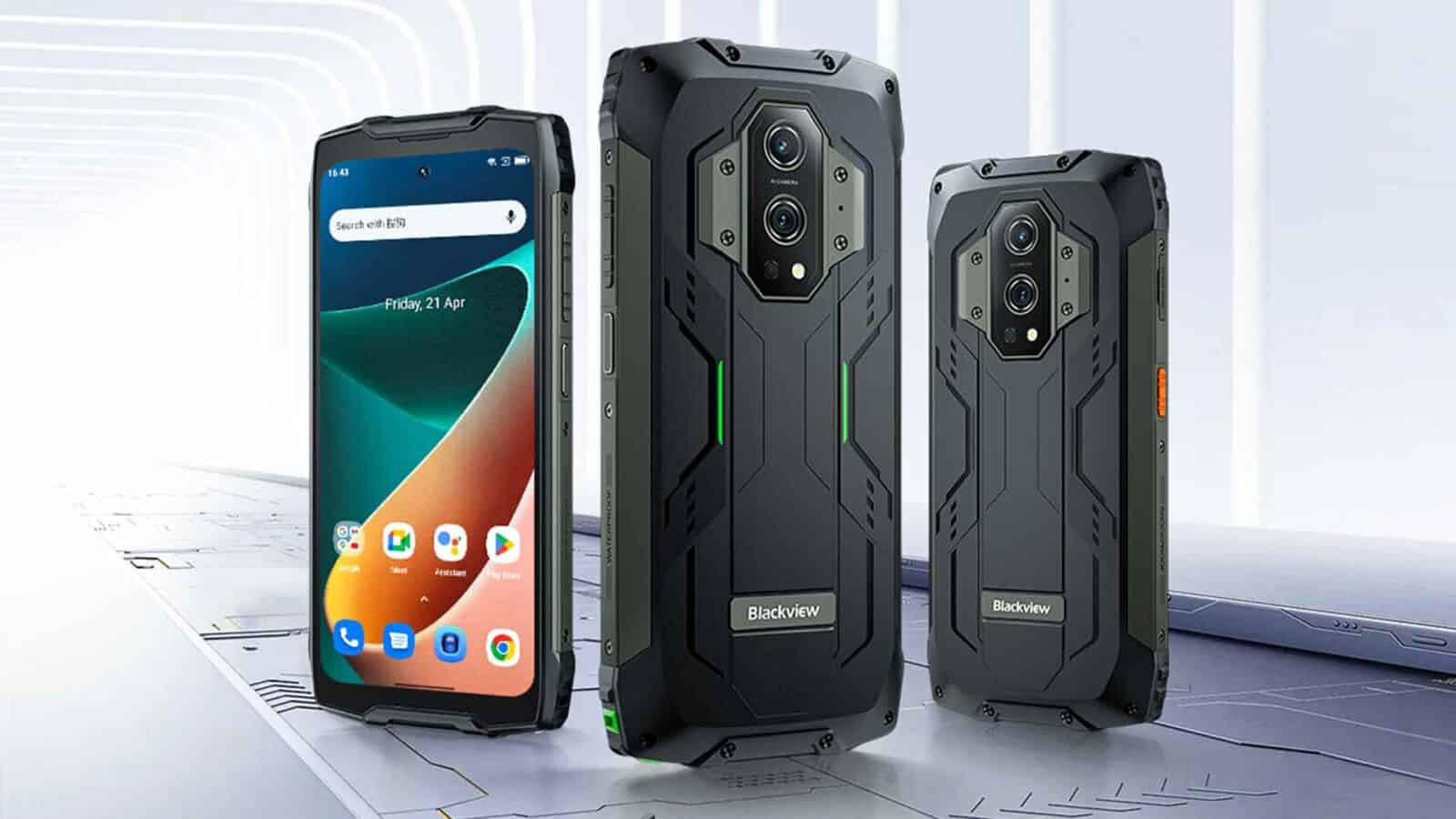 Considering the handy, safe, and professional accurate measurement needs of construction workers, outdoor explorers, and sports enthusiasts, BV9300 features an innovative laser rangefinder that can measure a height of up to 40 meters.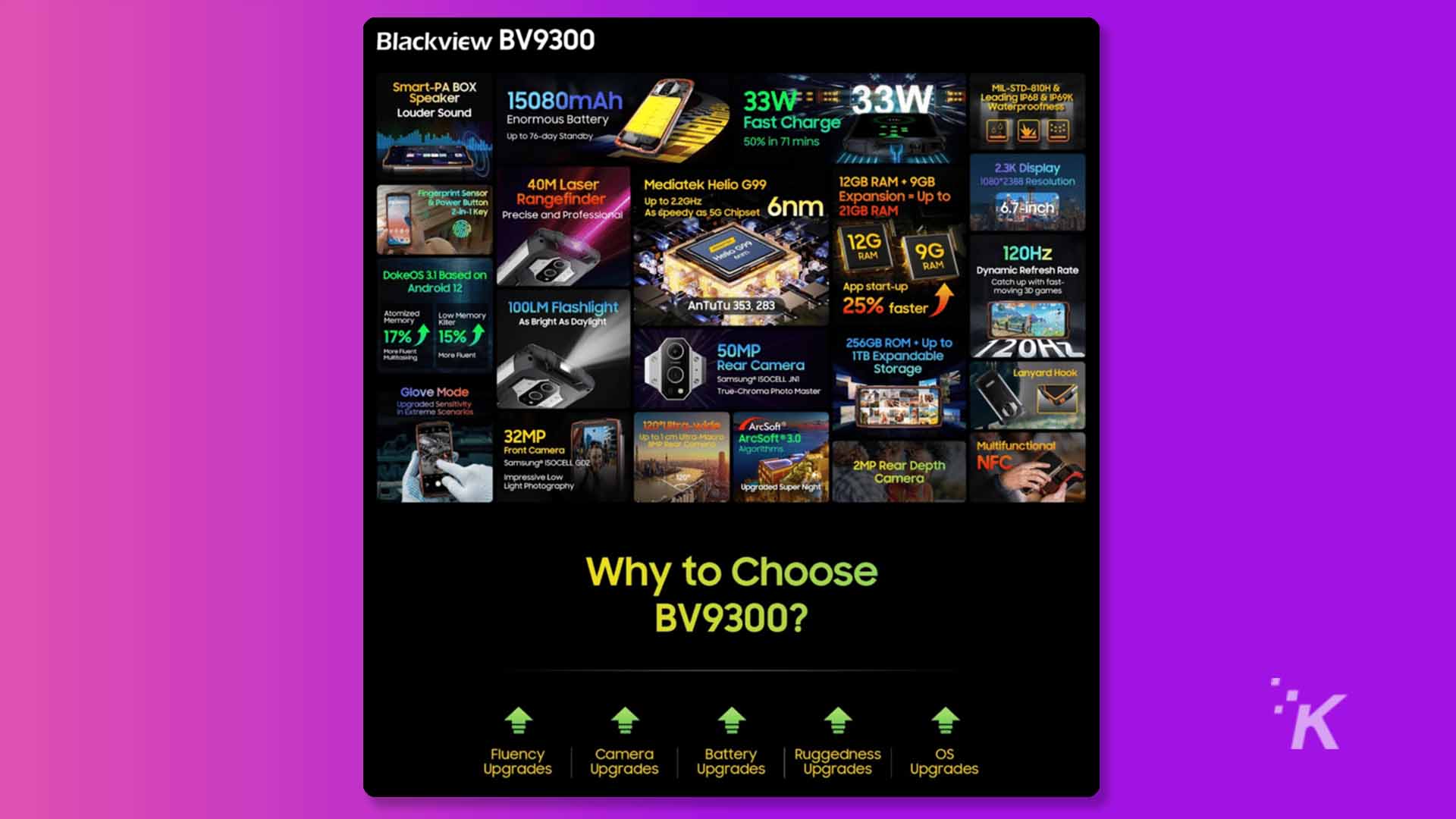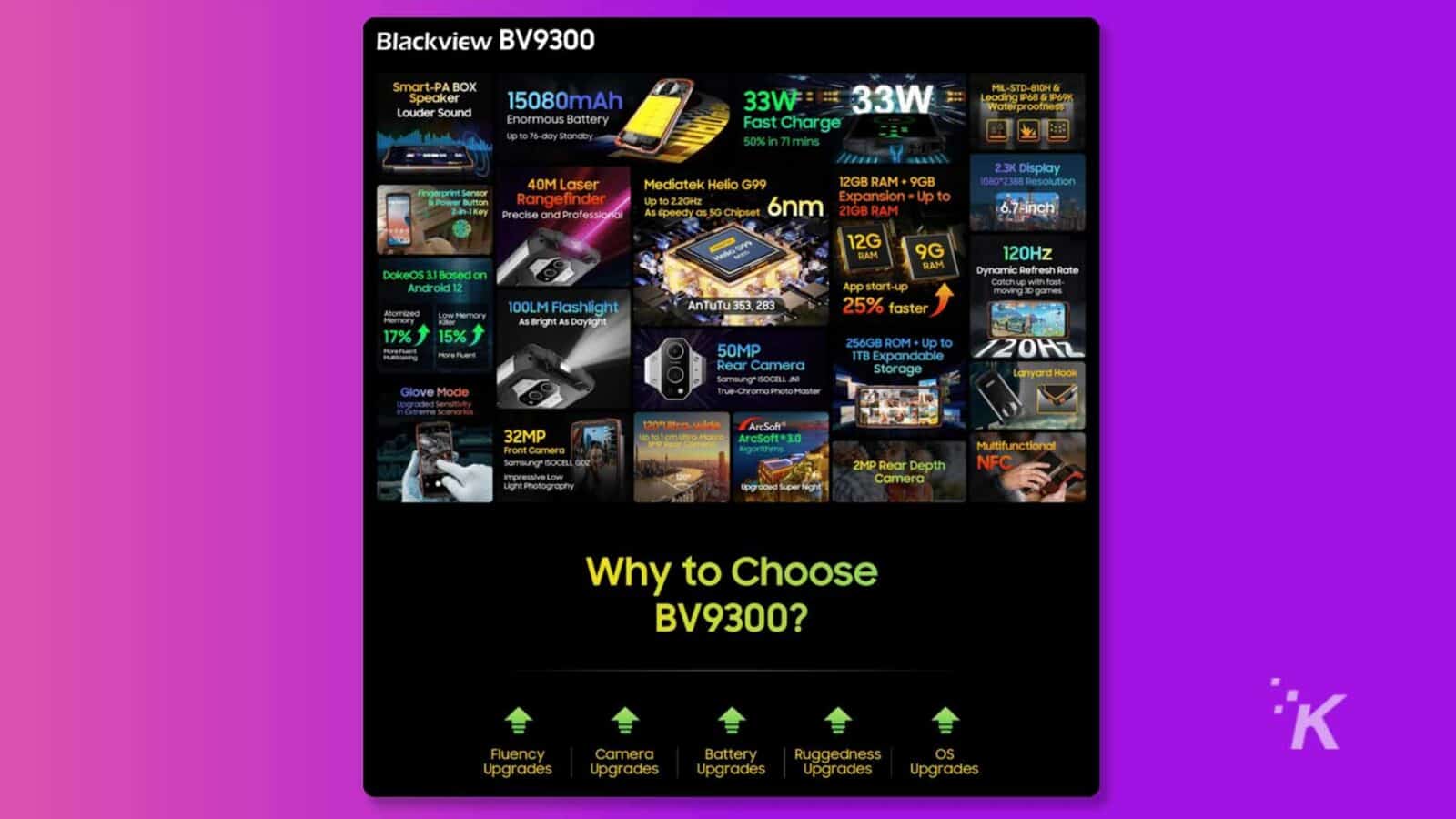 With an impressive 1mm accuracy and a quick response time of just 0.3 seconds.
Whether measuring lengths, areas, and volumes during indoor decorating and furniture installation or measuring safe distances during extreme outdoor sports or fire survival situations, BV9300 is well-suited for various applications.
Simply press the customized shortcut button to access the rangefinder and start measuring quickly.
By putting user safety and practicality first, BV9300 is an ideal choice for anyone who needs to quickly and accurately measure distances on a daily basis.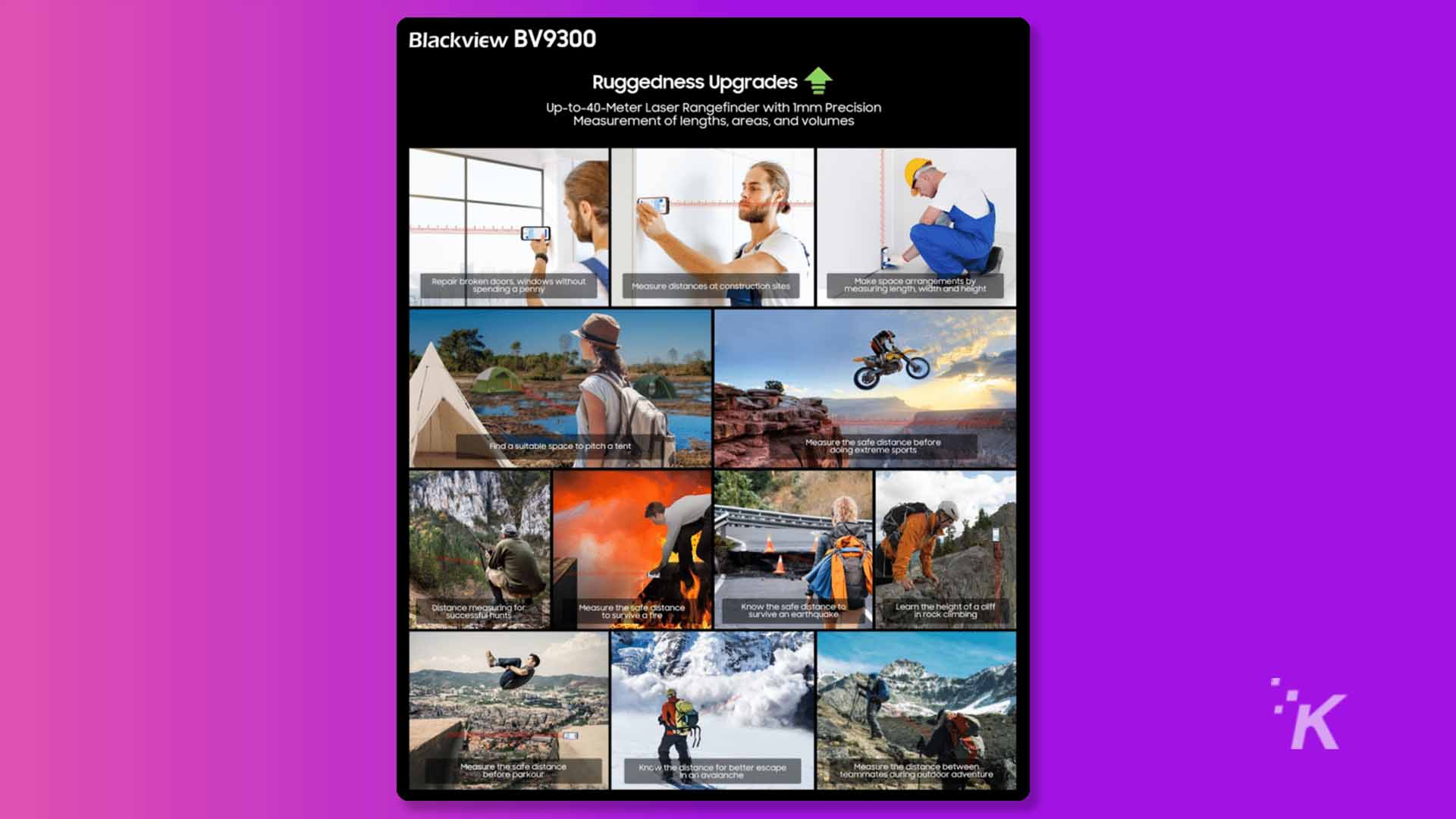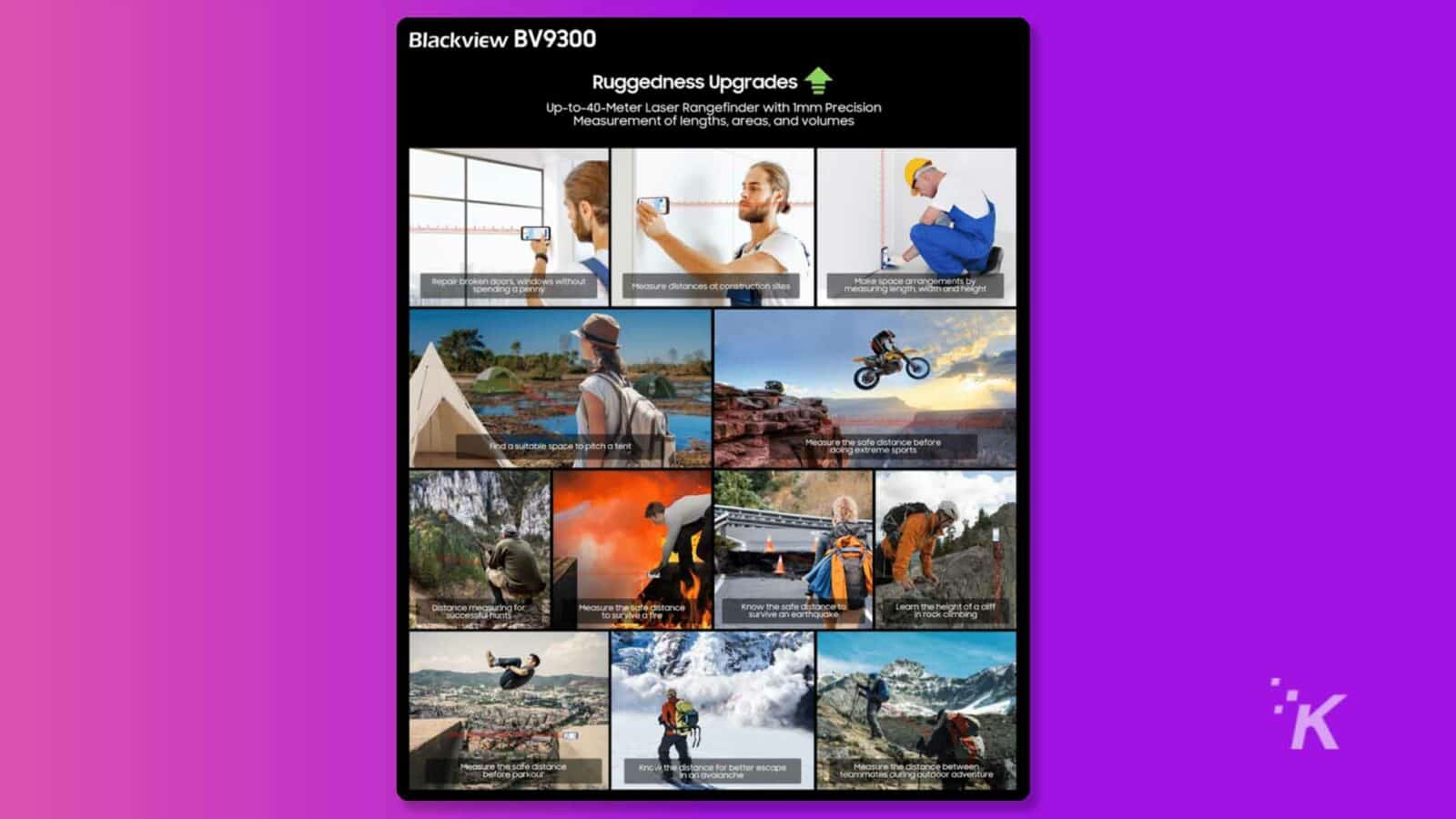 Blackview understands the lighting needs of users while traveling or working, and BV9300 standard version comes equipped with a 100-lumen super-bright flashlight.
This flashlight can illuminate up to 10 meters away, providing users with brighter, clearer, and safer lighting.
Whether exploring a route, searching for lost items, night fishing, or camping, BV9300 can meet the lighting needs of most users.
World Premiere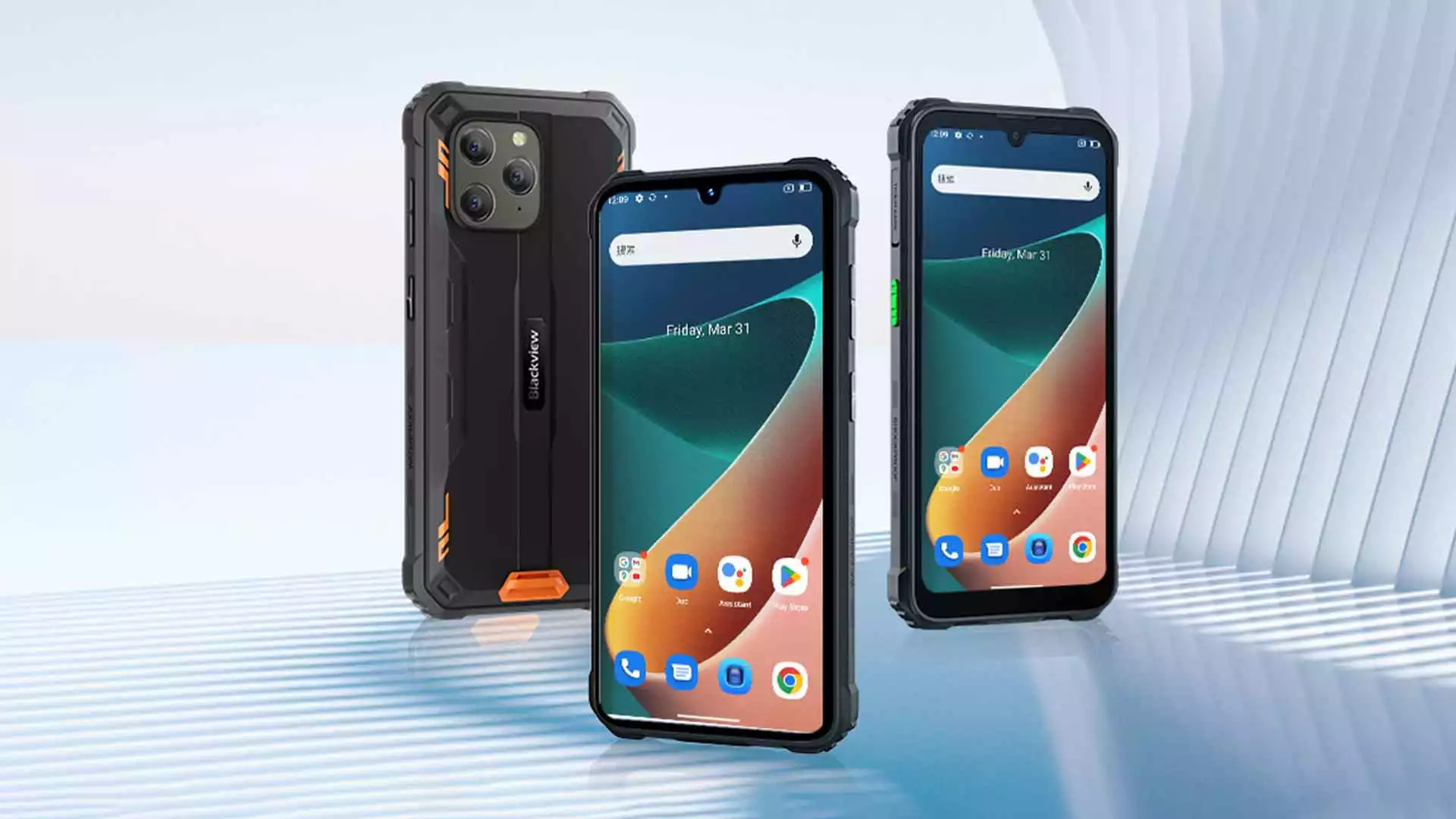 Blackview BV9300 G99 Rugged Phone
The BV9300 rugged phone is a game-changer with a revolutionary laser rangefinder, flashlight, 15080mAh battery, and 50MP+32MP camera with ArcSoft® 3.0 algorithm. It also boasts up to 21 GB RAM and 256GB ROM, and an octa-core Helio G99 processor.
Check Availability
In terms of safety, users can use the flashlight to simplify long-distance communication by sending signals similar to Morse code in areas with poor signals.
Alternatively, users can use the flashlight's built-in SOS strobe mode to send a distress signal, quickly notifying rescuers or nearby people for help in emergencies.
Moreover, BV9300 not only eliminates the hassle of carrying heavy flashlights but also greatly enhances personal safety at night, enabling users to enjoy outdoor travel and work easily.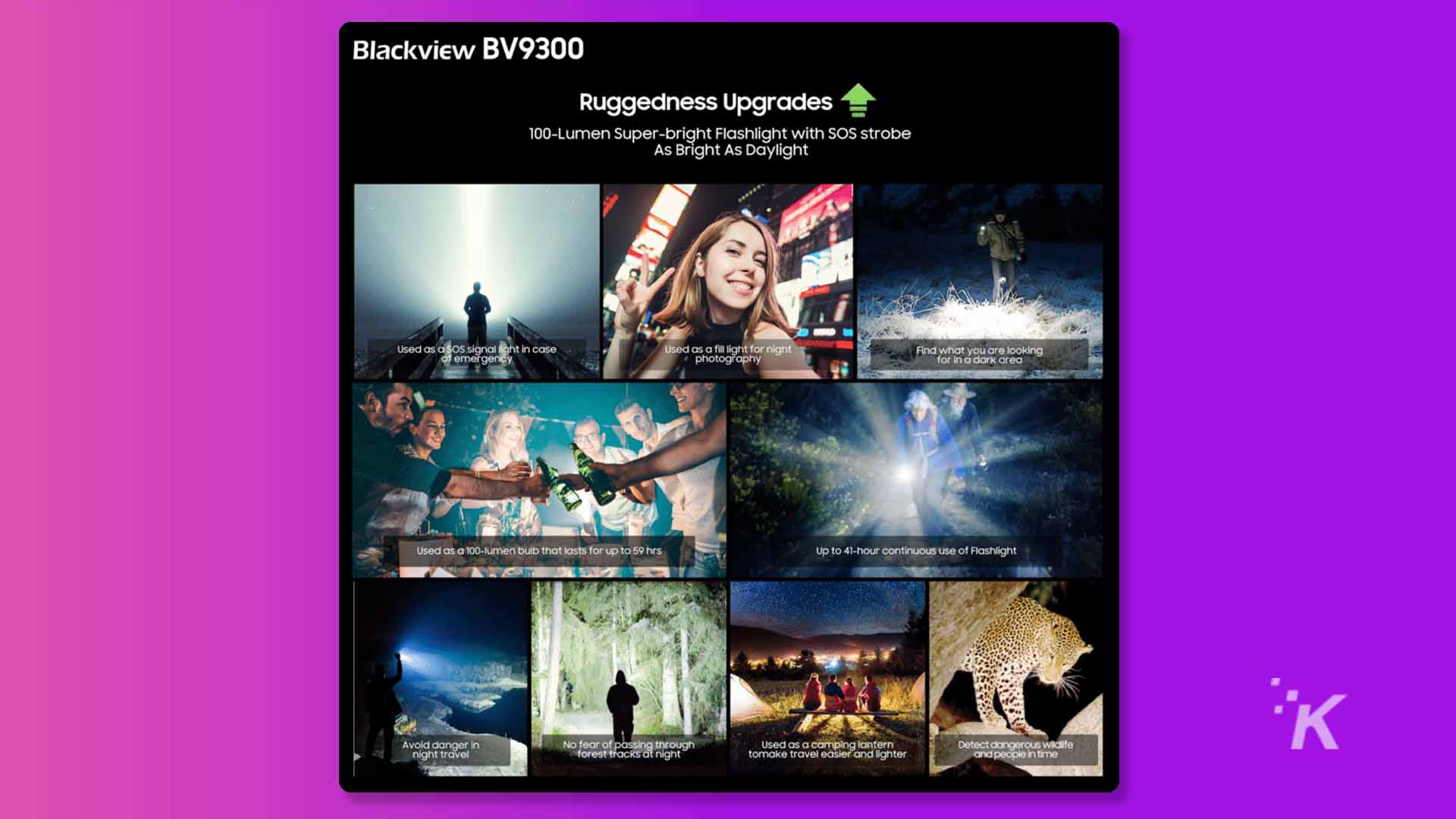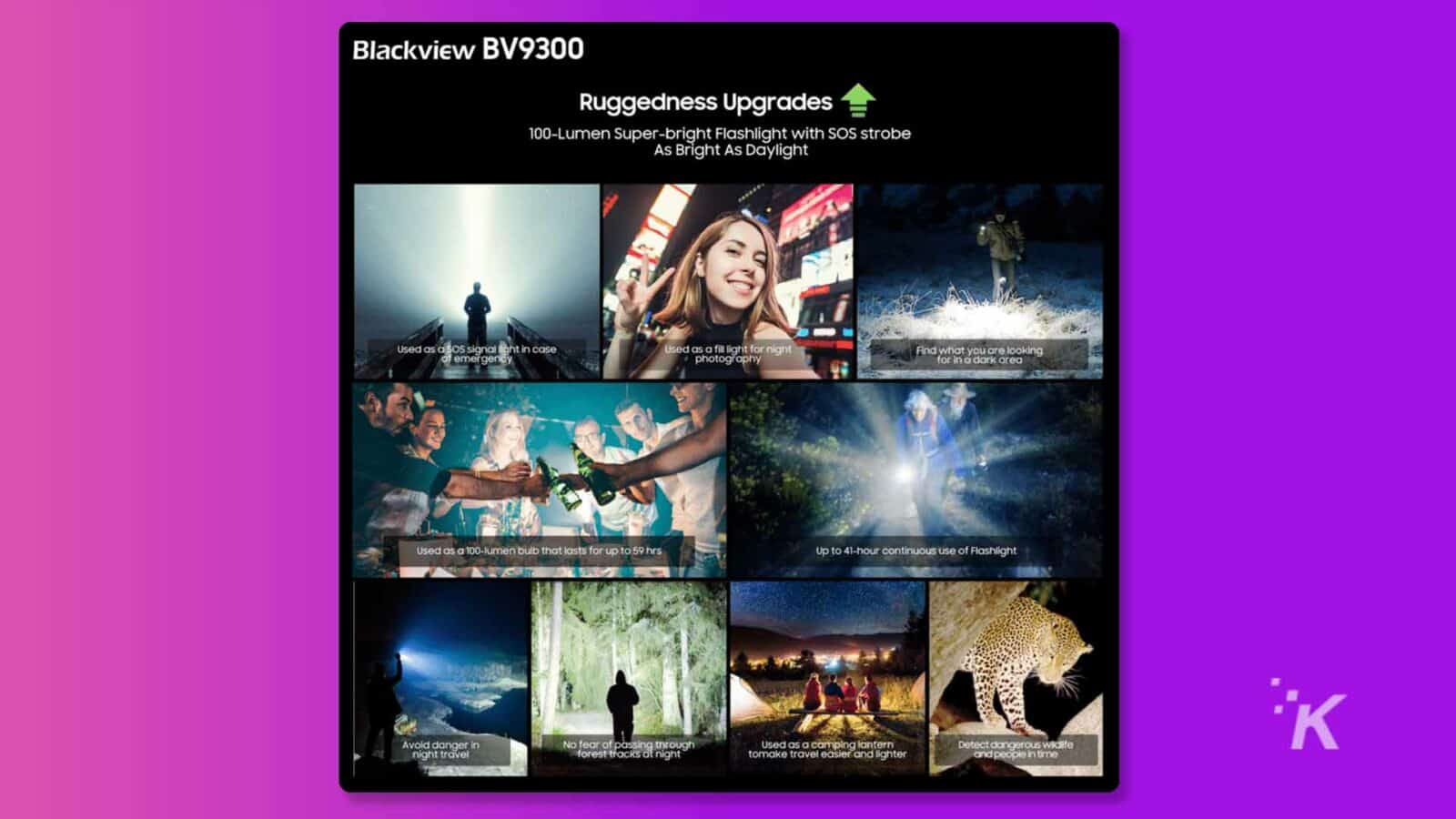 To cater to the demands of outdoor enthusiasts and workers, BV9300 has a built-in phone lanyard hook that allows users for easy access to the phone while preventing it from being dropped or lost during outdoor activities such as hiking, biking, or outdoor work.
It also boasts MIL-STD-810H military certification, leading IP68 and IP69K waterproof ratings, and a Corning® Gorilla® Glass 5-protected screen, ensuring reliable and durable performance in harsh environments like rainforests and deserts.
With BV9300, users can rest assured that the phone is always within reach.
Avant-garde battery upgrade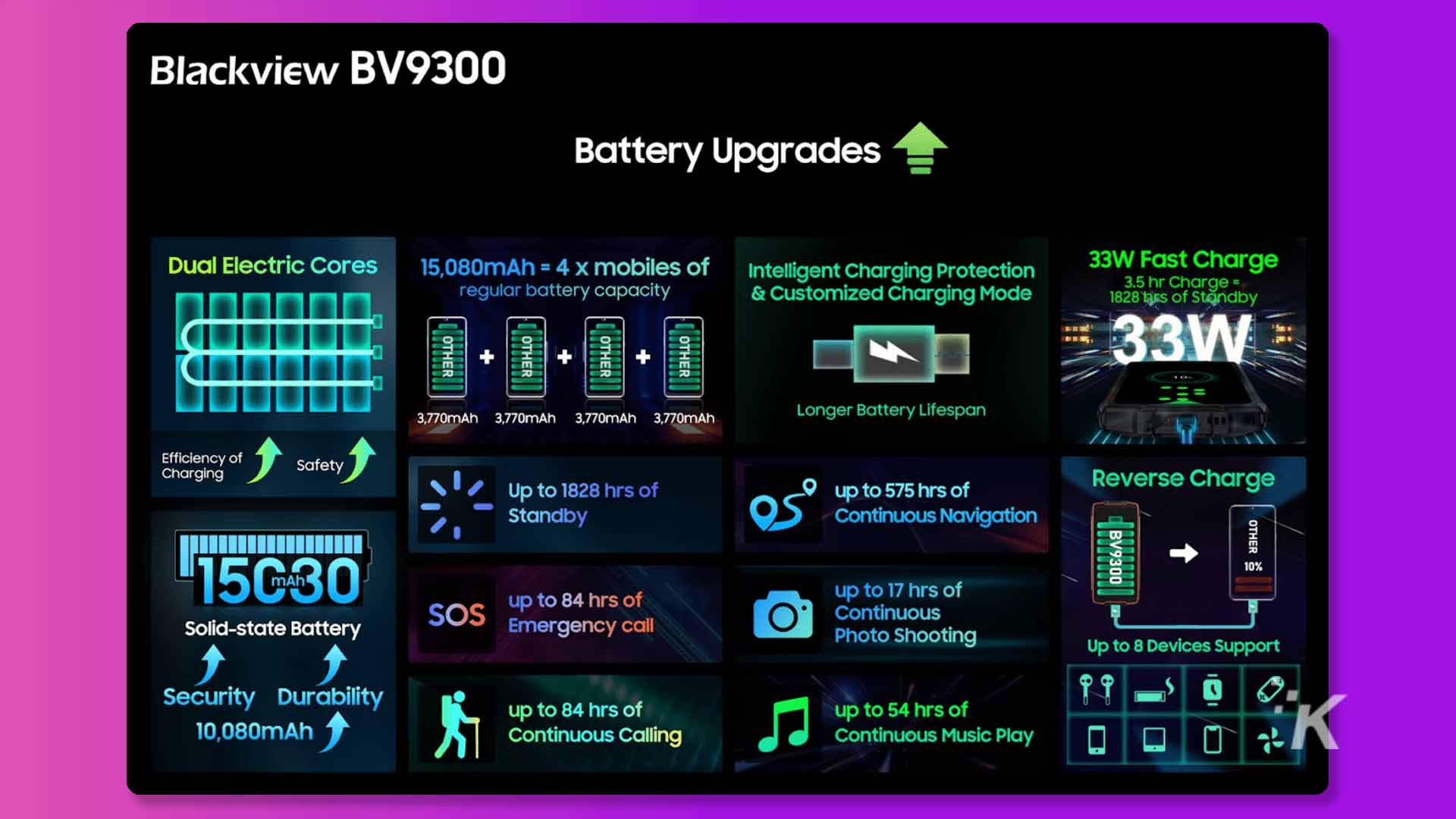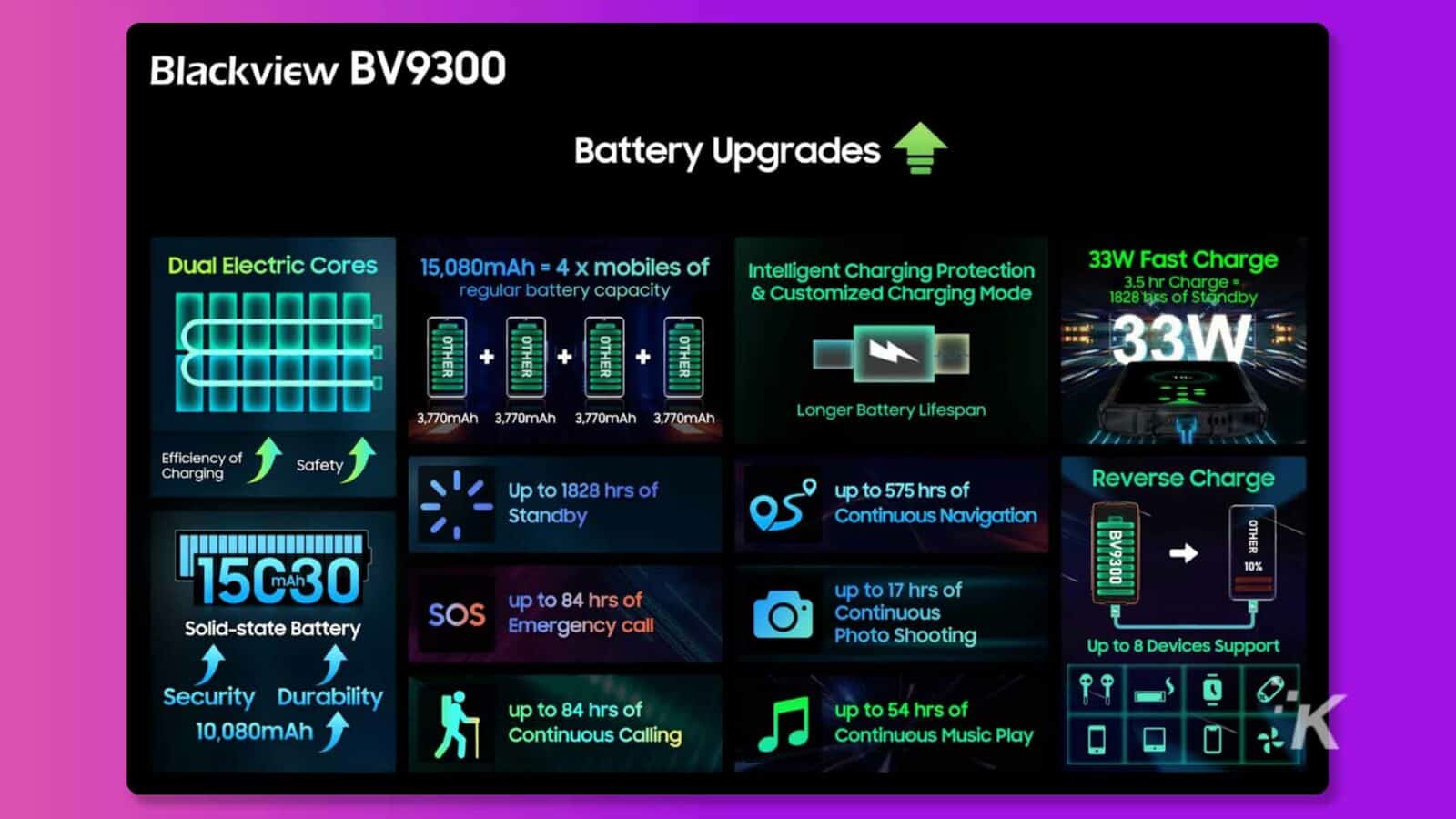 Solid-state 15,080mAh battery, completely kill your power anxiety
To ensure users' safety and provide stable and long-lasting battery life during navigation, communication, and emergency situations outdoors, BV9300 features a 15,080mAh solid-state battery and 33W fast charging, with the use of a dual-cell battery, improving safety during use.
With just 3.5 hours of charging time, the standby time can last up to 1,828 hours, even during trips spanning up to 8,280 km, such as those along the Euro, Asia, Africa,n or American circuits, without any battery anxiety.
Additionally, the quad-navigation and compass offer continuous service for up to 575 hours, while the non-stop emergency call time is up to 84 hours, and the flashlight can last for 59 hours.
Even in caves, rainforests, or during emergencies, BV9300 provides reliable support for adventurers, outdoor enthusiasts, and workers.
The upgraded glove mode ensures users can operate BV9300 with high sensitivity even in extremely cold conditions of -30°C/-22°F while wearing thick gloves, keeping them connected at all times.
Forceful fluency upgrade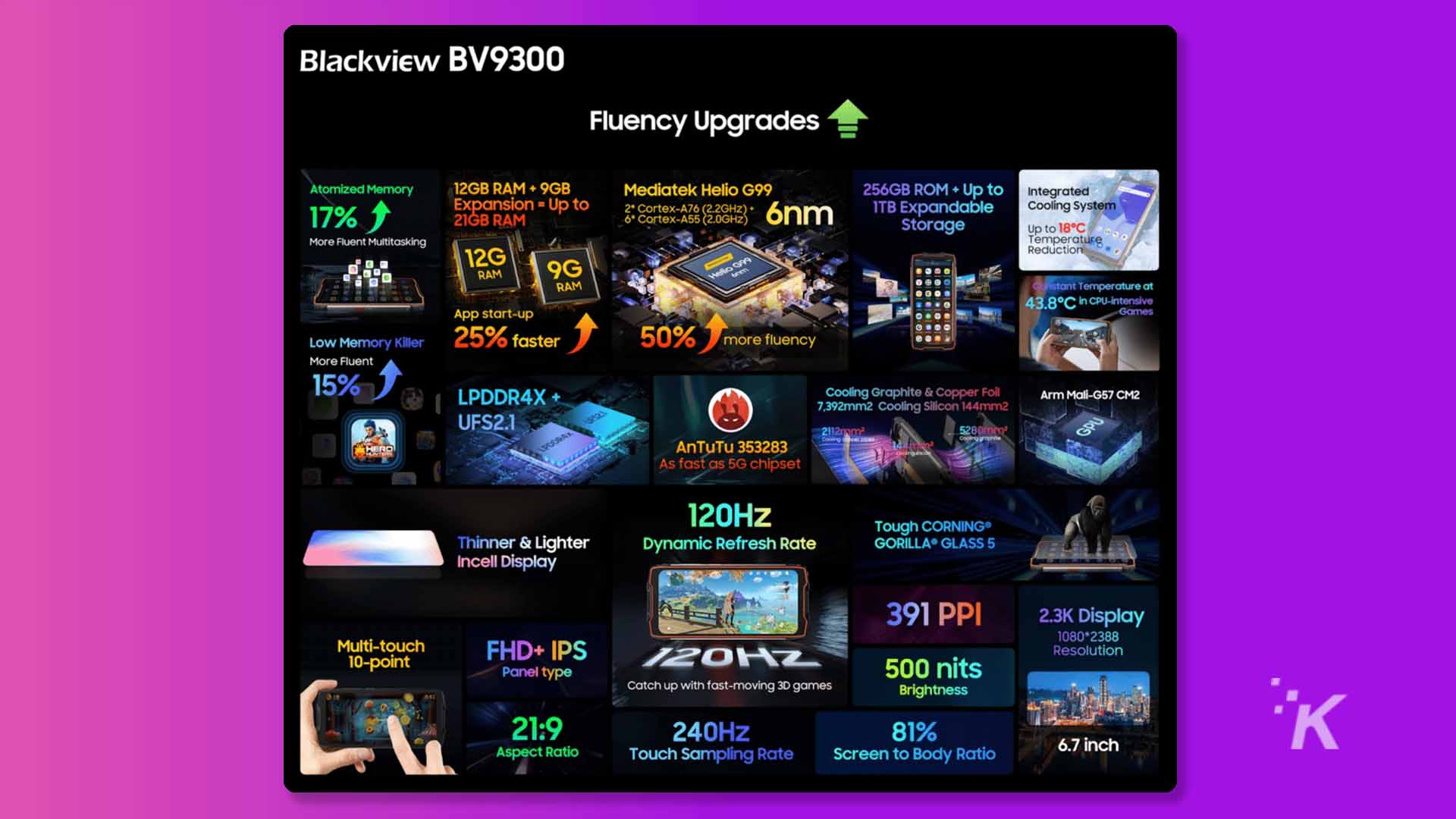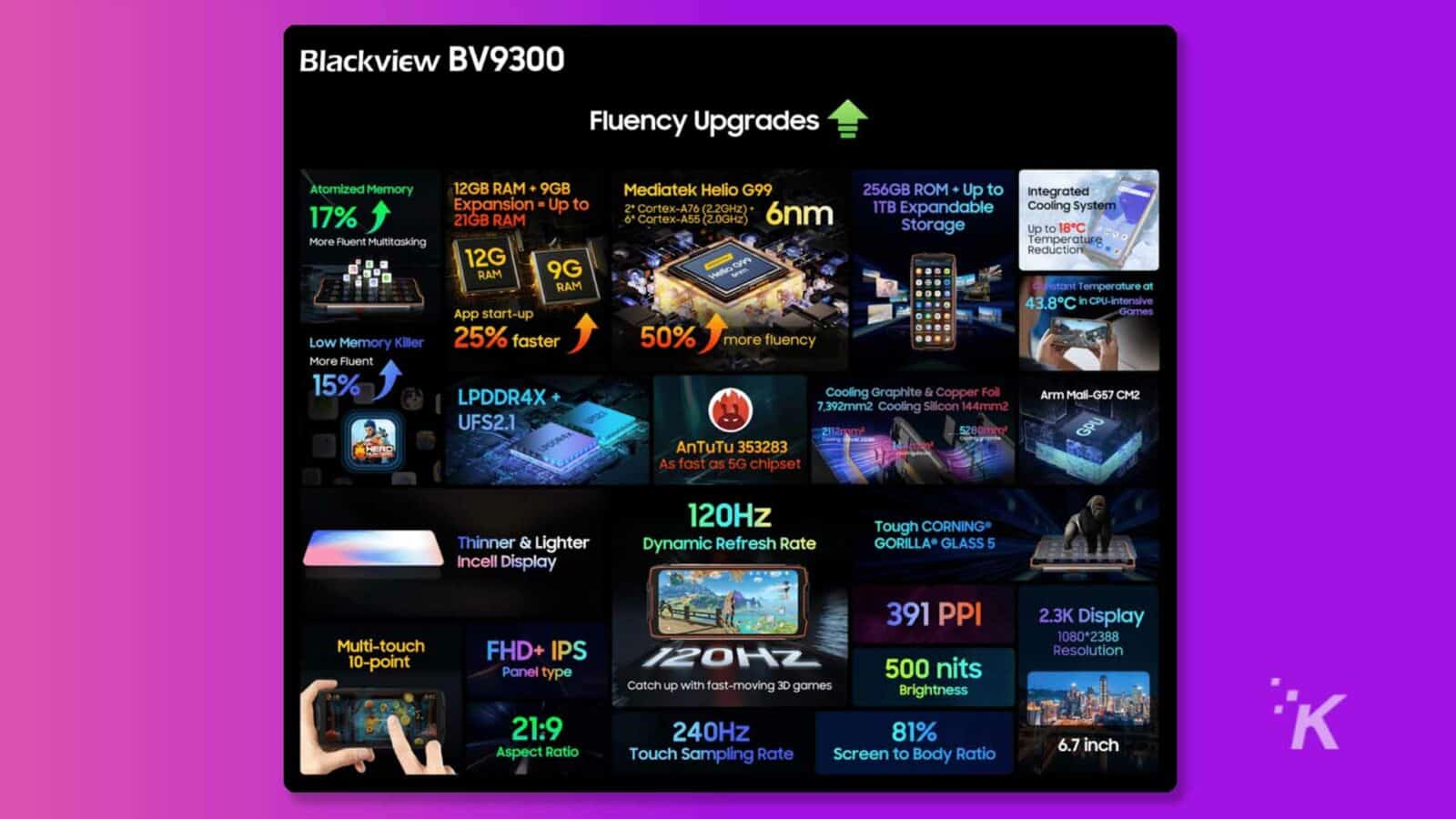 Octa-core Helio G99(6nm) & up to 21GB RAM & 256GB ROM & 120Hz adaptive refresh rate
To provide users with the ultimate usage experience, whether it's for gaming, streaming videos, traveling, or working in daily life, Blackview BV9300, as performance king, is equipped with an octa-core MediaTek Helio G99 processor.
Which has a maximum clock speed of up to 2.2GHz, up to 21 GB RAM and Atomic Memory, increasing the overall fluency of BV9300 by 50%.
With a benchmark score of up to 353,283 on Antutu, comparable to 5G chips, seamless multitasking is ensured, and users can smoothly run up to 20 apps.
Additionally, BV9300's 6.7-inch 2.3K display supports a 120Hz dynamic refresh rate and 10-point touch, providing a smoother experience when launching and switching between apps.
Combining this with the high-quality sound provided by the smart-PA box large speaker, taking the users' audiovisual experience to a new level.
In addition, to enable users to store all their important files, photos, videos, music, and apps without ever having to worry about running out of space, Blackview BV9300 offers a whopping 256GB ROM.
And for those who need even more space, BV9300 also supports up to 1TB TF expandable storage.
Captivating camera upgrade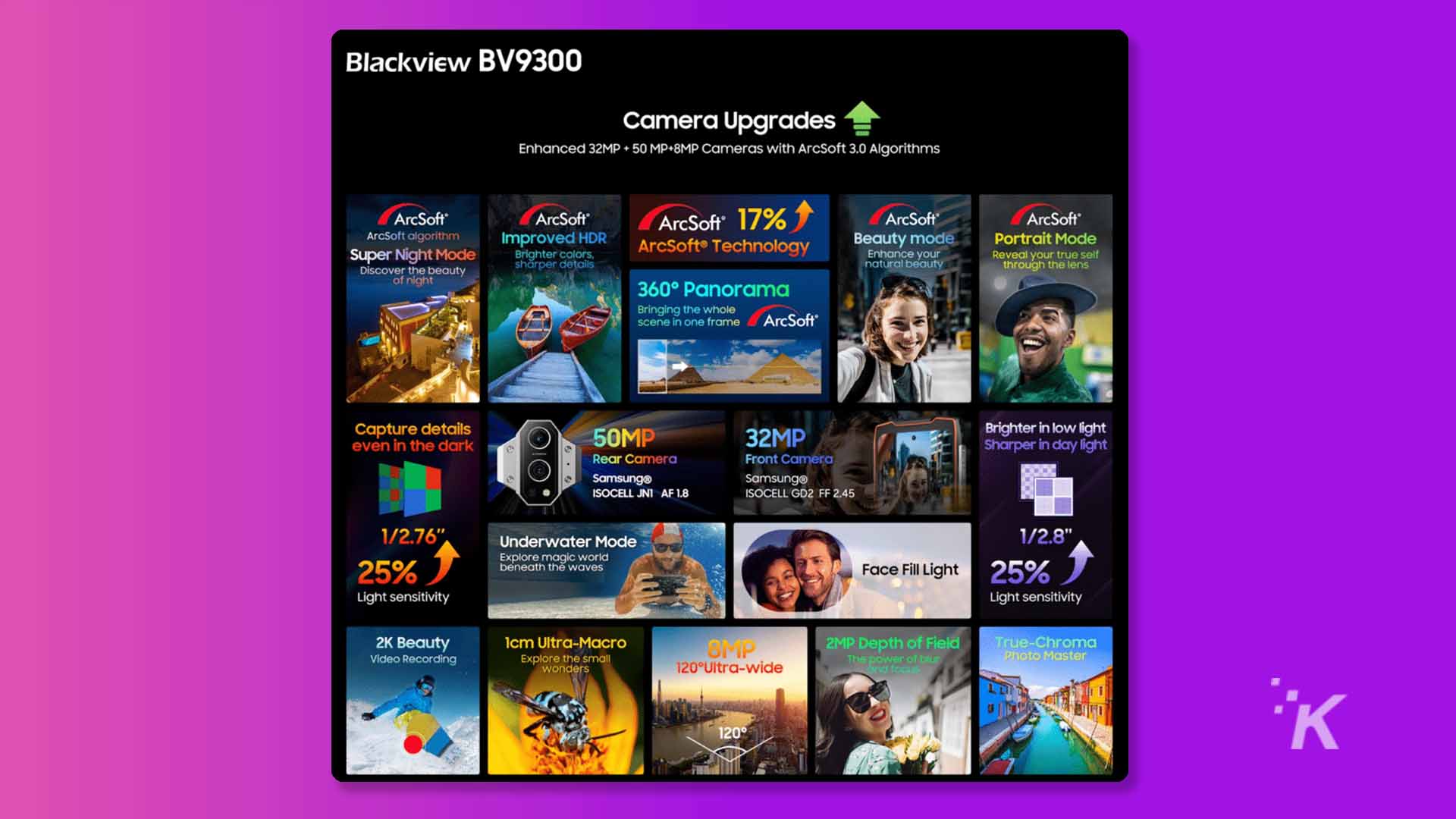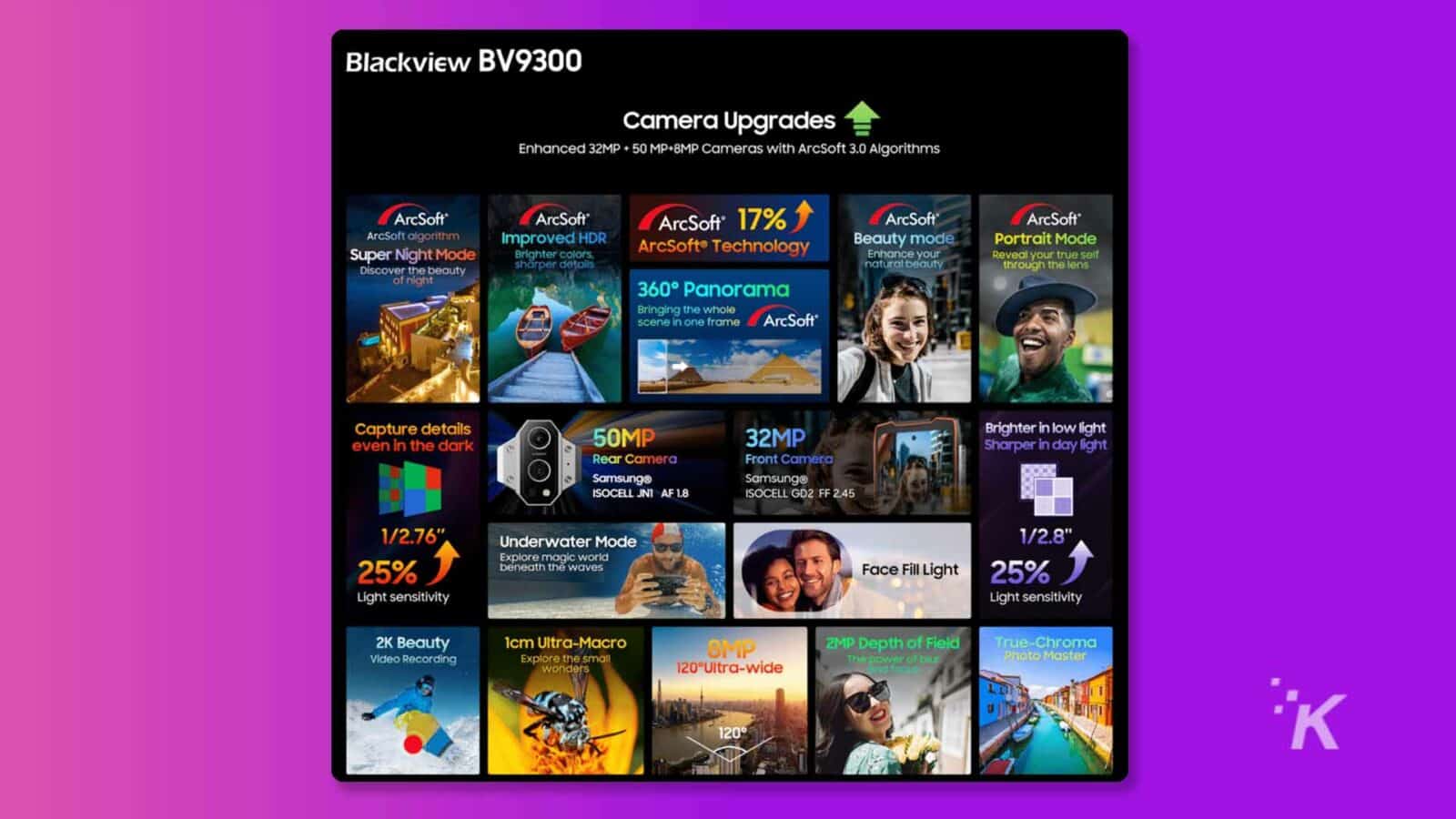 50 MP+32 MP cameras with ArcSoft 3.0 algorithms
The BV9300 is equipped with a 32MP Samsung® front camera and a 50MP Samsung® rear camera, designed to enhance users' ability to take high-quality photos effortlessly.
Additionally, the phone features True Tone and Tetrapixel technology, ensuring brighter photos in low-light environments and clearer images in bright environments, making it easy to capture great shots in any lighting condition.
With a large 1/2.8-inch sensor, more light can enter the camera, increasing overall sensitivity by 25%. Whether users are traveling, taking photos at night, attending parties, or simply going about daily lives, BV9300 will capture memories in the most realistic way possible.
Moreover, BV9300 is powered by advanced ArcSoft® 3.0 algorithms and a range of impressive features, including face fill light in low-lit conditions, 120° ultra-wide, 1cm ultra-macro, beauty mode, portrait mode, 360° panorama, and 2K beauty video capture.
These features enable users to meet their photography needs in various scenarios and provide professional-quality content.
Furthermore, BV9300 offers exceptional value for money, making it the perfect choice for consumers who want a rugged phone with powerful all-around camera without breaking the bank.
OS upgrade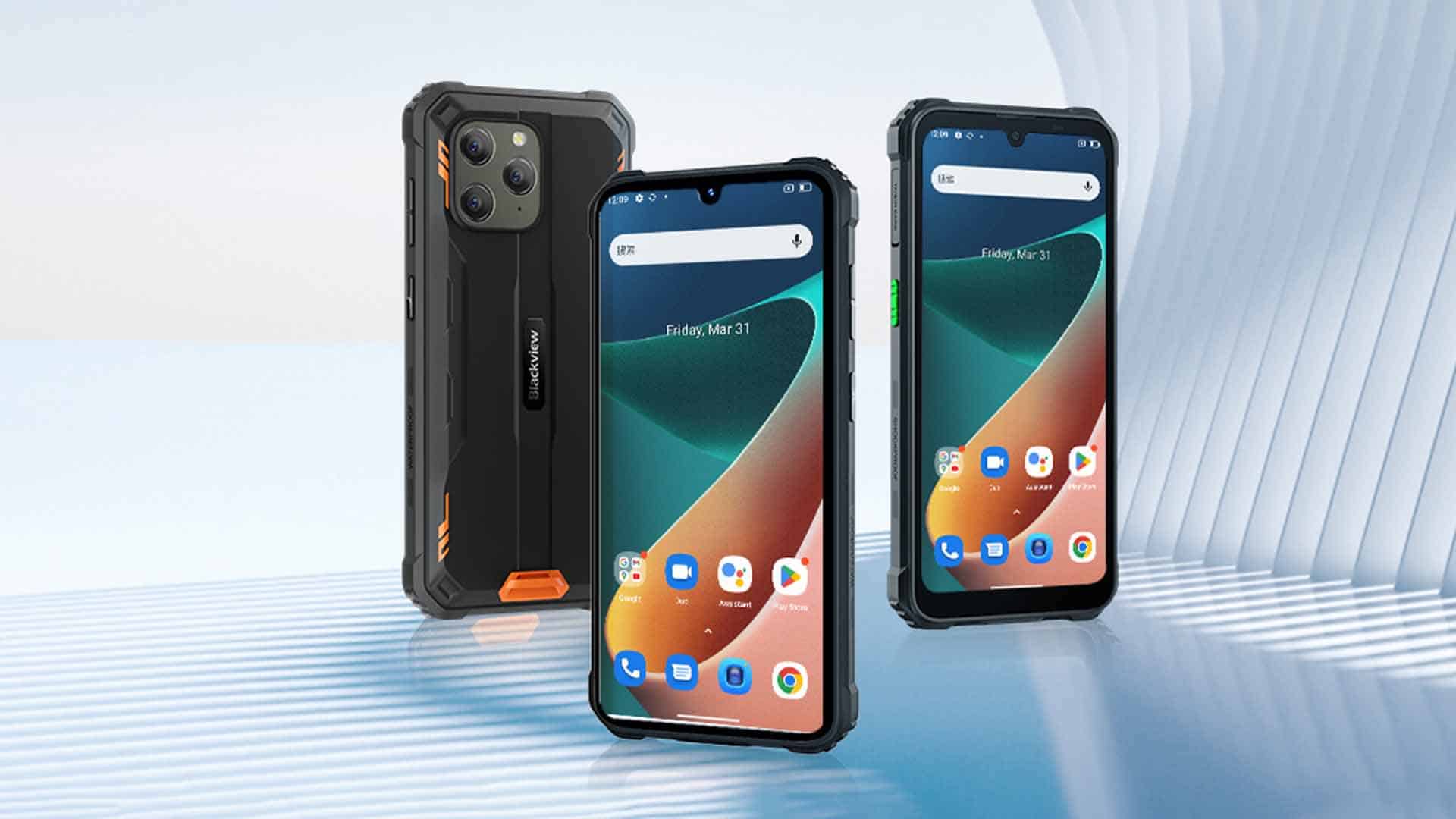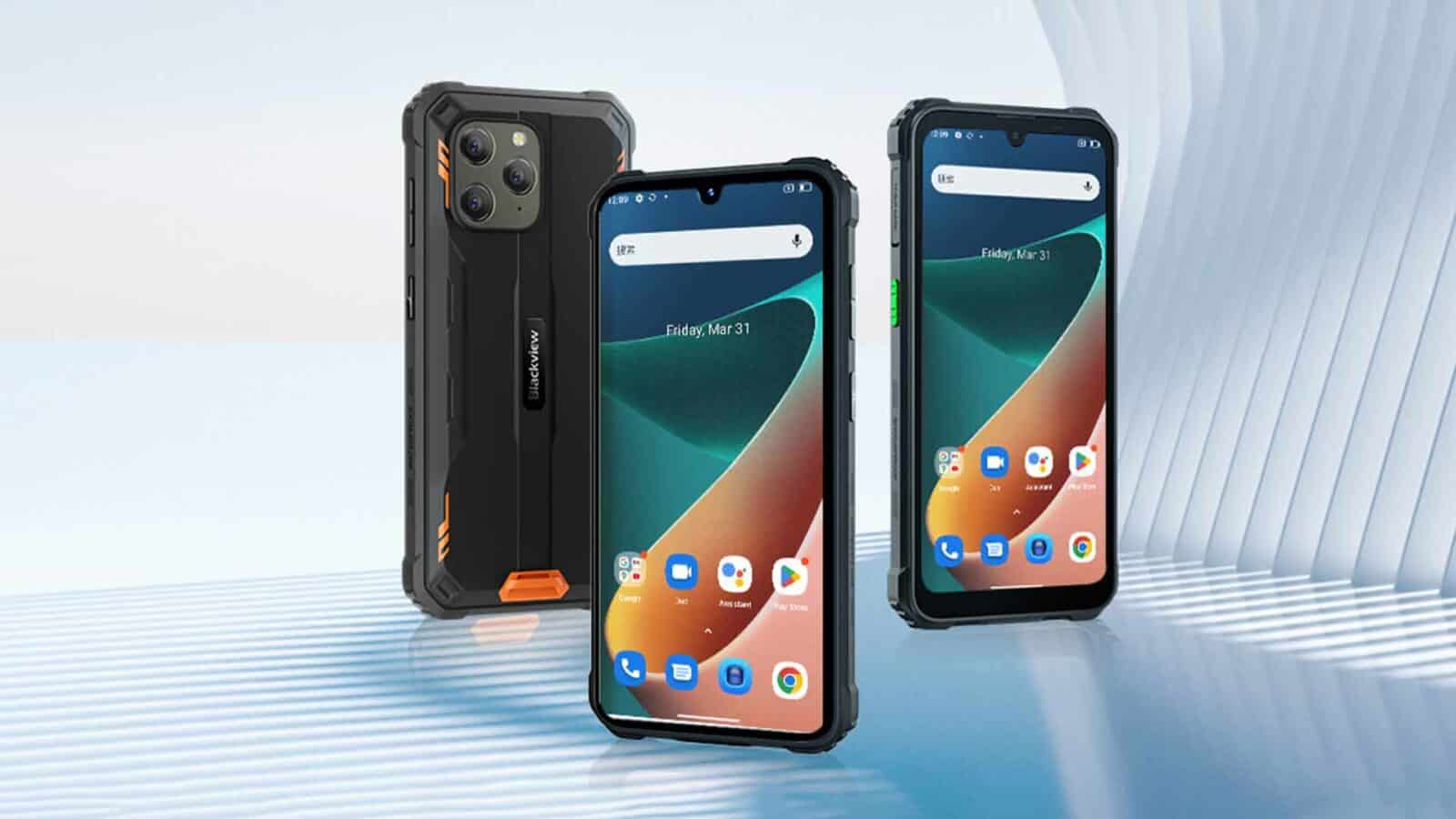 To provide users with the ultimate experience in personalization, smoothness, convenience, BV9300 comes equipped with a brand new DokeOS 3.1 based on Android 12, which has a bunch of self-developed modes suitable for different scenarios.
New Focus Mode enables users to block out all external distractions when they need to concentrate.
New Health Mode allows users to track their fitness metrics, including steps, calories, time, or distance for activities such as running, walking, and cycling.
Cold Room function temporarily freezes less frequently used apps, effectively addressing lagging issues and saving more power and data usage.
Additionally, the system saves and optimizes RAM Fast and Atomic Memory for smoother operation.
State-of-the-art open-ear earbuds – Blackview flagship AirBuds 10 Pro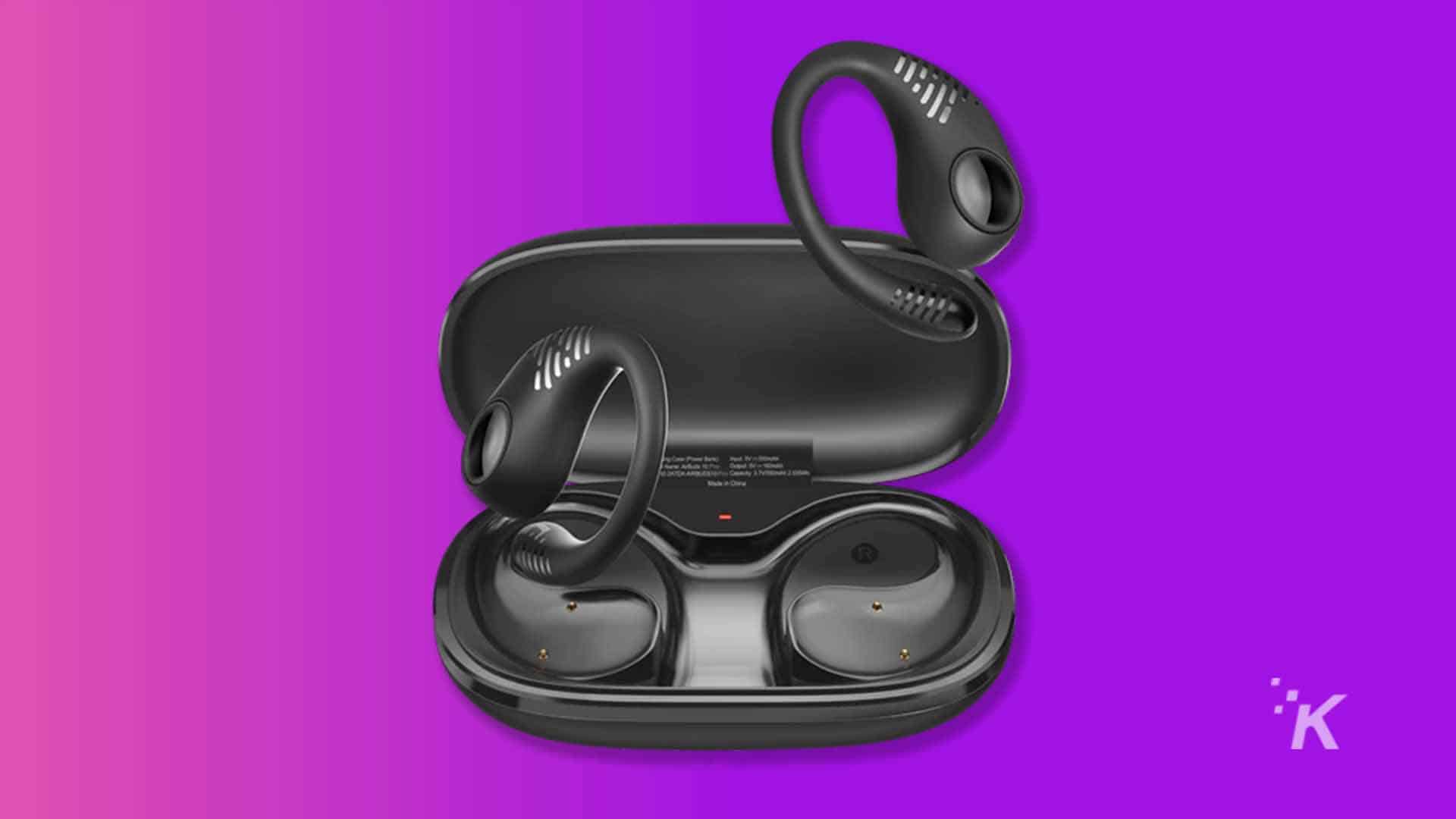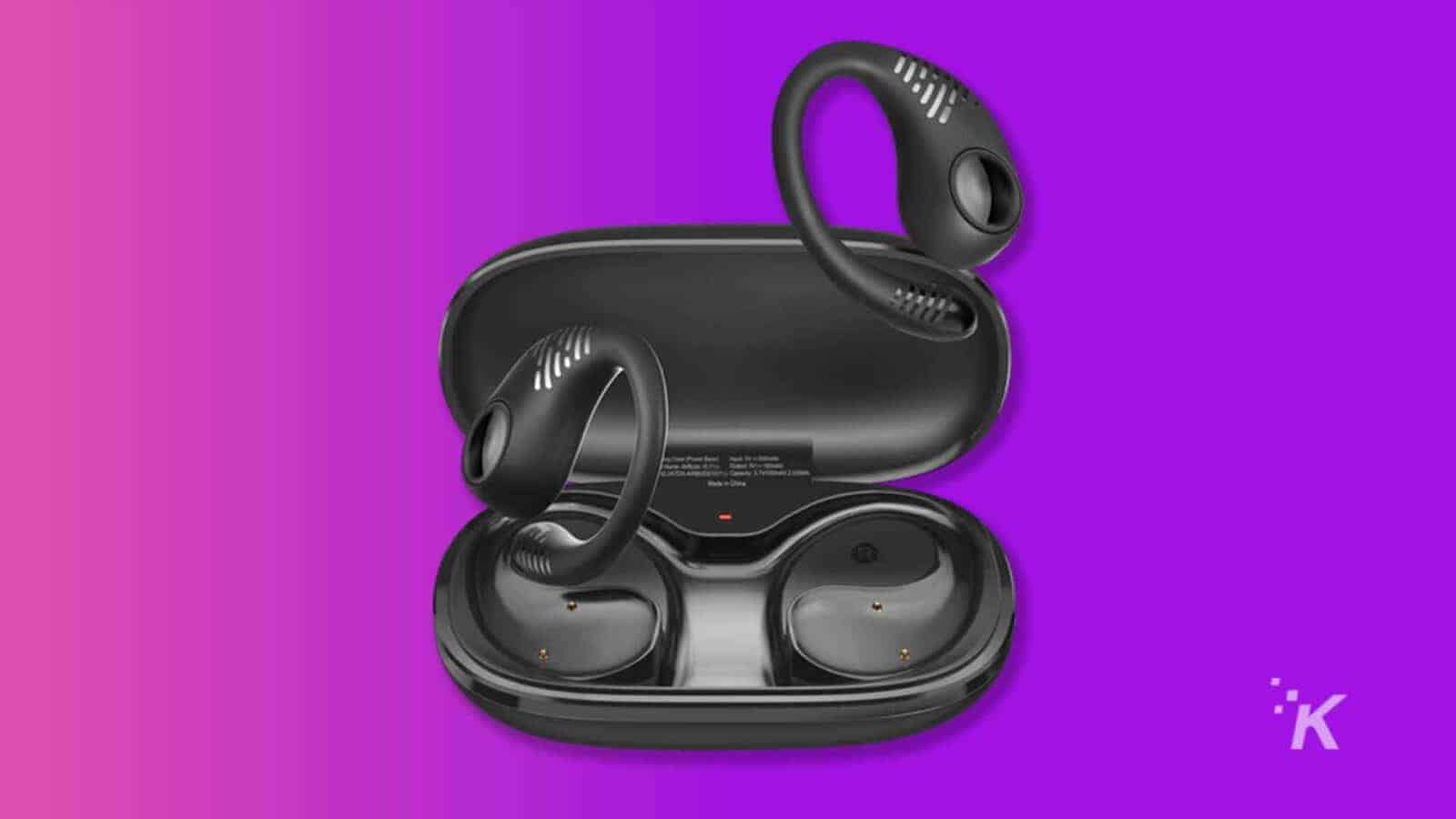 Along with Blackview BV9300, Blackview's brand new flagship open-ear earbud, AirBuds 10 Pro – are also worth anticipating.
Our earbuds offer unparalleled comfort, sound quality, and a unique appearance for business, leisure, and sports enthusiasts.
They feature stylish aesthetic design, advanced air conduction technology, a φ16.2mm dynamic large driver, ENC noise cancellation, and a 550mAh mega battery.
To cater users with ultimate comfort and safety while listening to audio, Blackview has launched its first high-end open-ear earbuds, AirBuds 10 Pro, which utilizes advanced air conduction technology.
This technology enables users to listen to crystal clear audio without needing to insert the earbuds into the ear canal.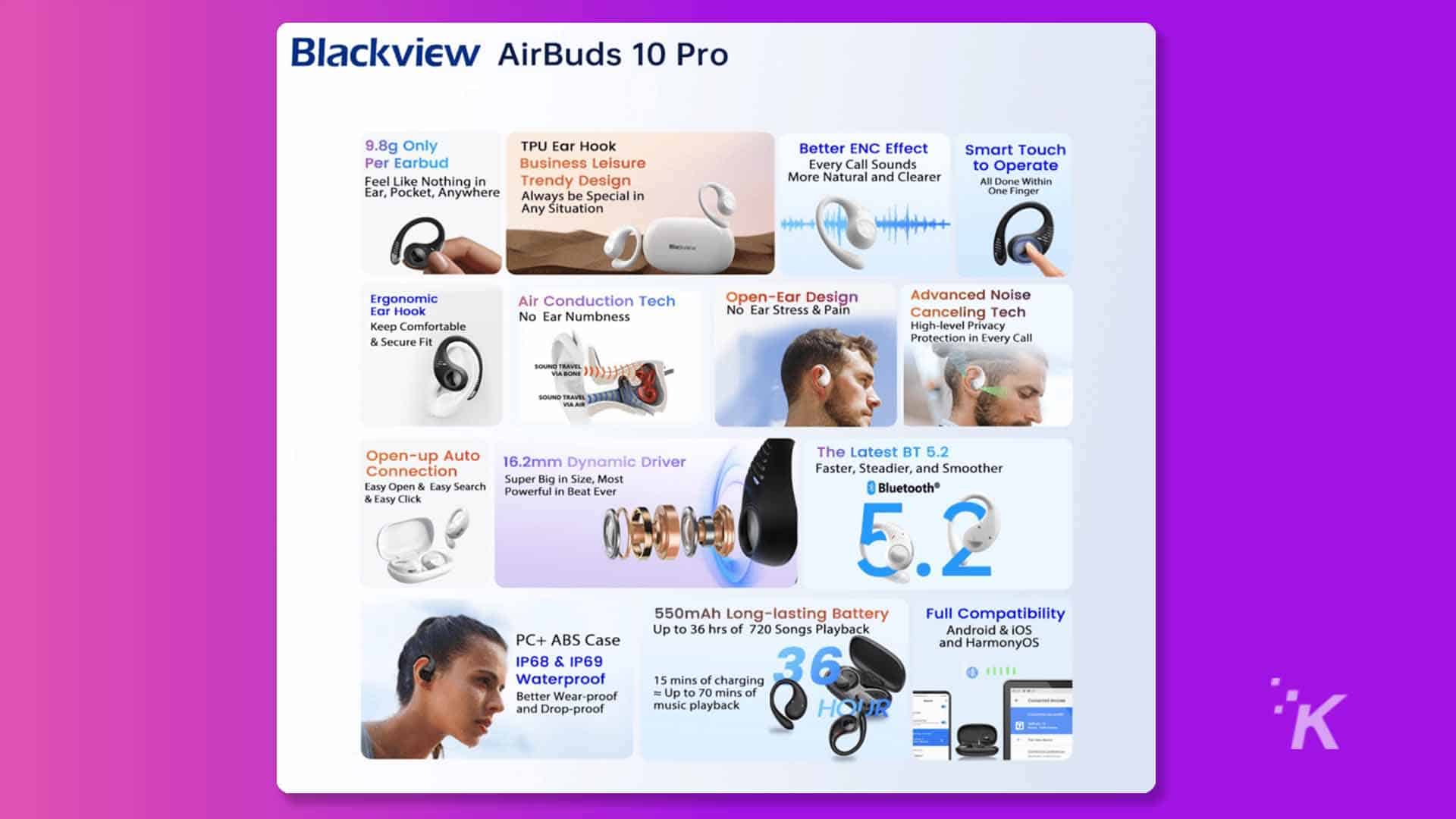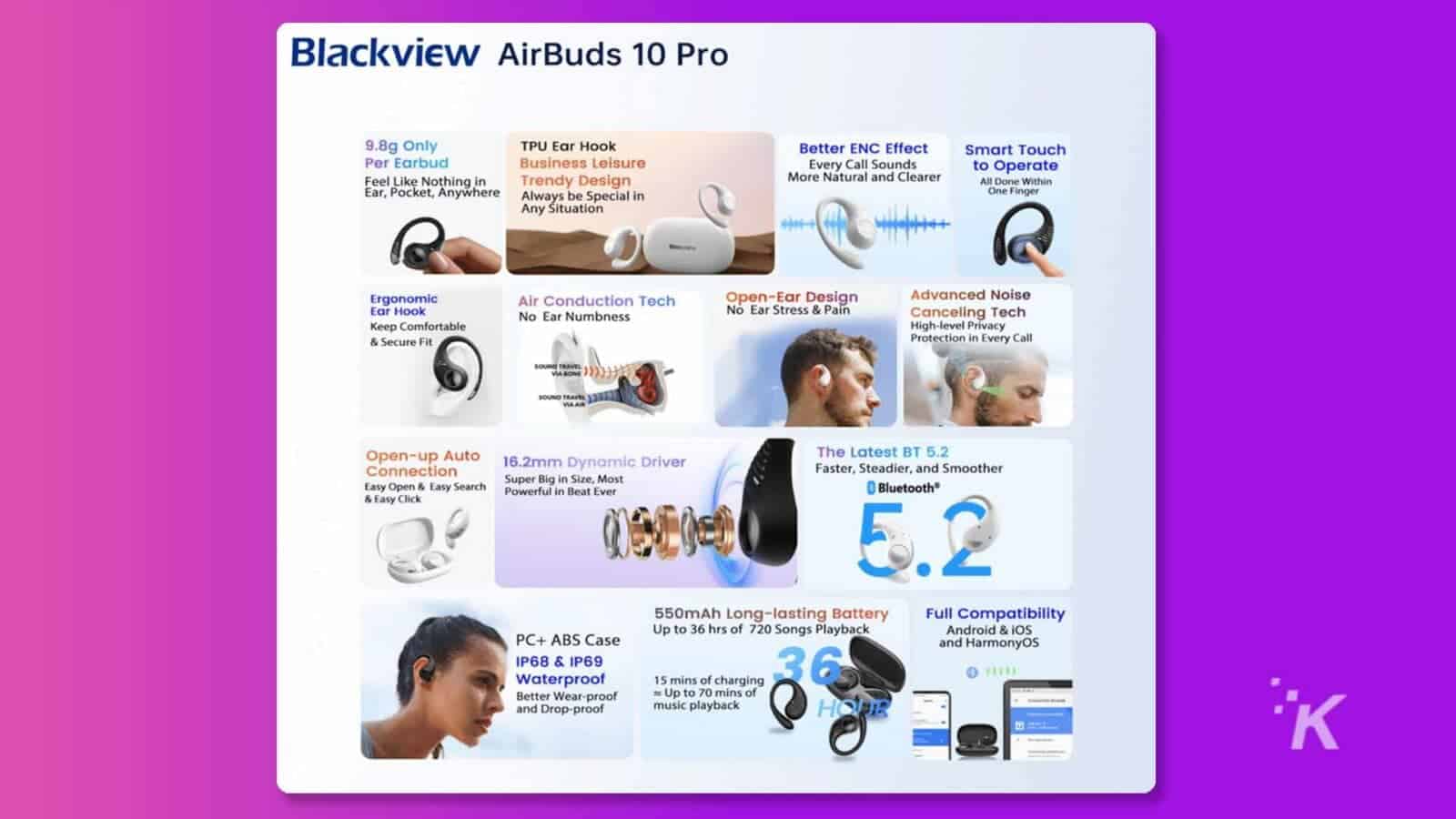 Coupled with ergonomic ear hooks, a lightweight design of only 9.8g, and a skin-friendly TPU material, users can wear AirBuds 10 Pro for extended periods without feeling any discomfort, while also preventing ear infections and other injuries.
The AirBuds 10 Pro is designed to keep users connected while being aware of their surroundings during business, leisure, or sports activities.
Whether you're driving and enjoying music, listening to podcasts or audiobooks, or jogging, you can stay connected while still being able to clearly hear the sound of your surroundings, such as car honks on the road or the striking of a golf club.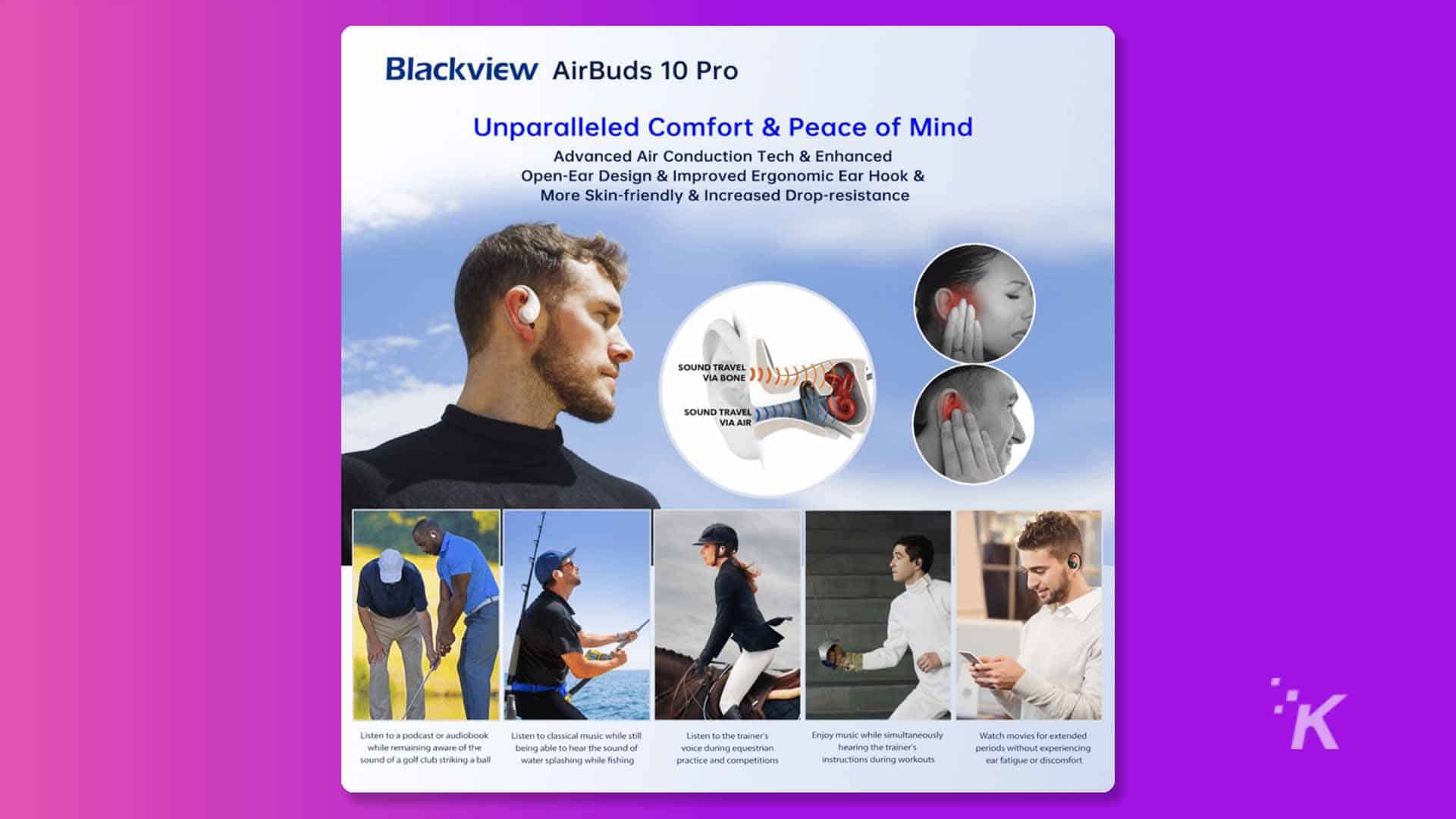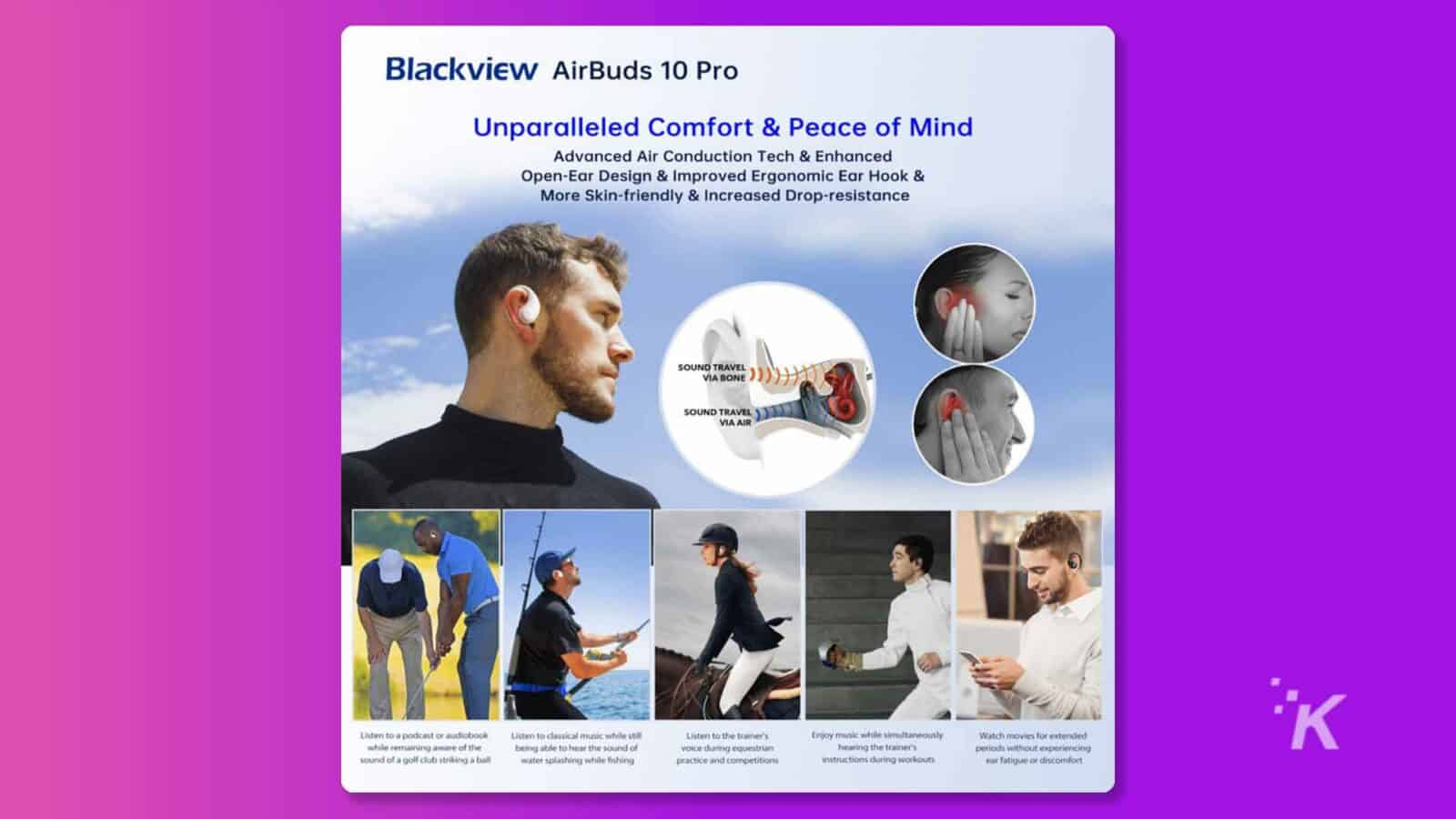 To ensure an unparalleled audio experience and immersive bass, midrange, and treble, AirBuds 10 Pro uses cutting-edge φ16.2mm dynamic large drivers, a frequency response range of 20Hz~20kHz, and SBC and AAC audio decoders.
Whether users are enjoying rock, pop, classical music, or especially hip-hop and R&B, AirBuds 10 Pro delivers concert-like thunderous bass, crisp midrange, and clear treble, providing a truly immersive audio experience that will leave users breathless.
Additionally, the AirBuds 10 Pro incorporates advanced technologies to provide crystal-clear calls and maintain privacy in any environment.
With ENC noise cancellation and beamforming technology, users can enjoy clear conversations in busy or quiet places, such as crowded airports, lively cocktail parties, or business dinners.
Sneak Peek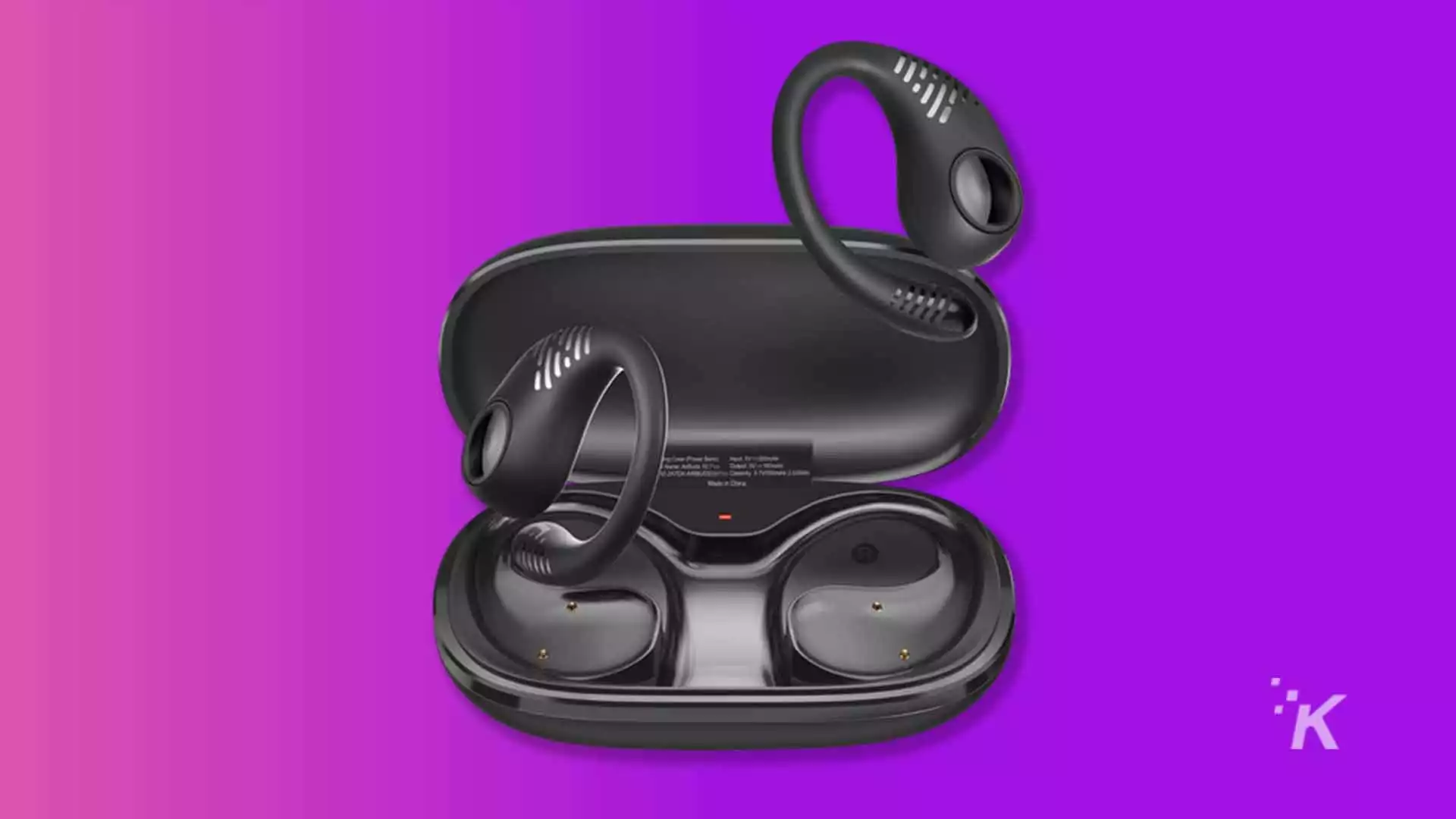 Blackview AirBuds 10 Pro
AirBuds 10 Pro: Features advanced air conduction technology and an open-ear design, it provides ultimate comfort, unparalleled sound quality, and a unique appearance for business, leisure, and sports enthusiasts.
Check Availability
Moreover, AirBuds 10 Pro's business leisure trendy design and skin-friendly material provide users with a sense of confidence and comfort during use, while also being eye-catching and attractive.
AirBuds 10 Pro is designed for long-lasting and uninterrupted audio playback.
The earbuds come with a built-in 550mAh battery, providing up to 36 hours of music playback with the charging case, and up to 6.5 hours of music playback and 4.1 hours of talk time on a single full charge.
Additonally, the AirBuds 10 Pro is an ideal companion for business work, long commutes, flights, outdoor traveling, camping, and other activities.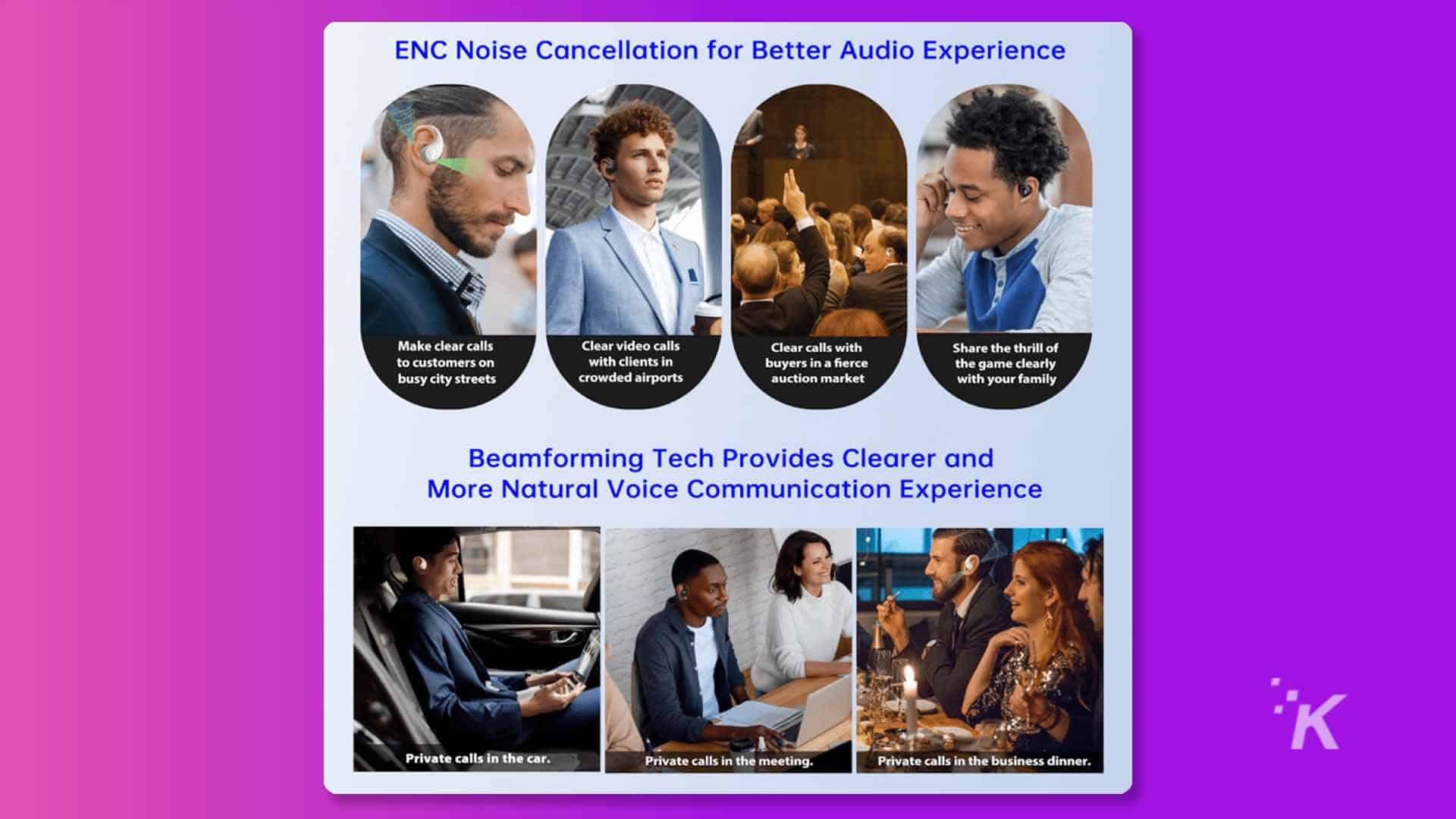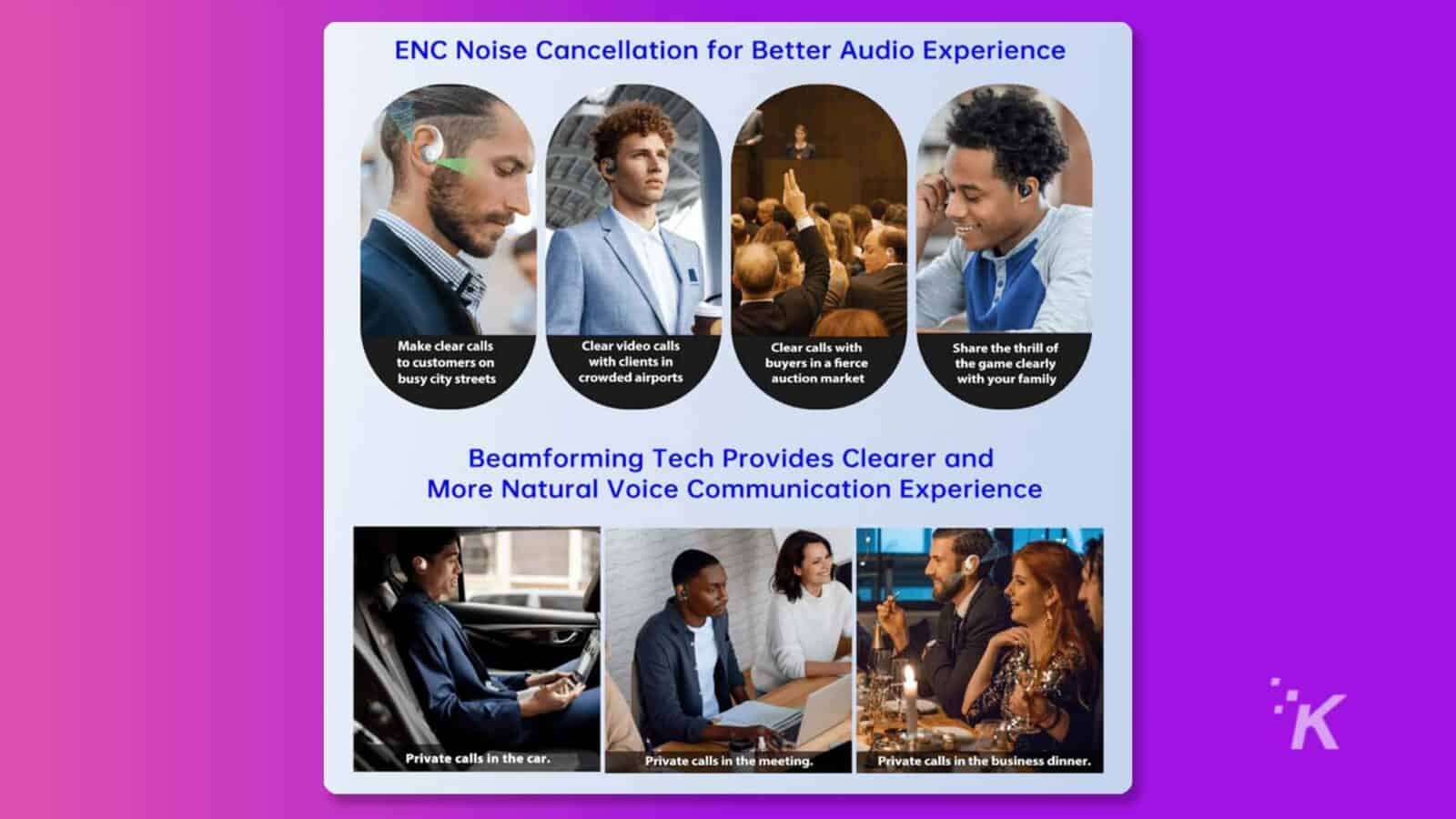 Moreover, it adopts Bluetooth 5.2 technology with a stable range of up to 10 meters, allowing users to continue to enjoy music or stay connected on a call even when temporarily away from their phone.
To provide users with a more shock-resistant and durable experience in both business and outdoor activities, AirBuds 10 Pro is specifically designed with ergonomic ear hooks that fit snugly to the ear.
This will prevent accidental dislodging during intense activities or outdoor adventures.
Additionally, AirBuds 10 Pro boasts an IP68 & IP69 waterproof rating, reliably protecting against splashes, light rain, and sweat.
Whether users are running, exercising, horseback riding, playing golf, or traveling outdoors, AirBuds 10 Pro is the perfect companion for all hobbies and adventures.
Price and availability
Blackview BV9300 and AirBuds 10 Pro are now available at a special early bird price of $191.99 and $25.99 respectively.
This amazing offer will only be available for 5 days, starting from May 10th to 14th, 2023 PST. Don't wait, take advantage of this limited-time deal and get your hands on these exceptional products now!
Have any thoughts on this? Drop us a line below in the comments, or carry the discussion over to our Twitter or Facebook.
Editors' Recommendations:
Disclosure: This is a sponsored post. However, our opinions, reviews, and other editorial content are not influenced by the sponsorship and remain objective.
Follow us on Flipboard, Google News, or Apple News