BLUETTI trade-in program: your guide to saving money and the Earth
Save money on BLUETTI Power Stations while helping the environment with the new BLUETTI Trade-in program.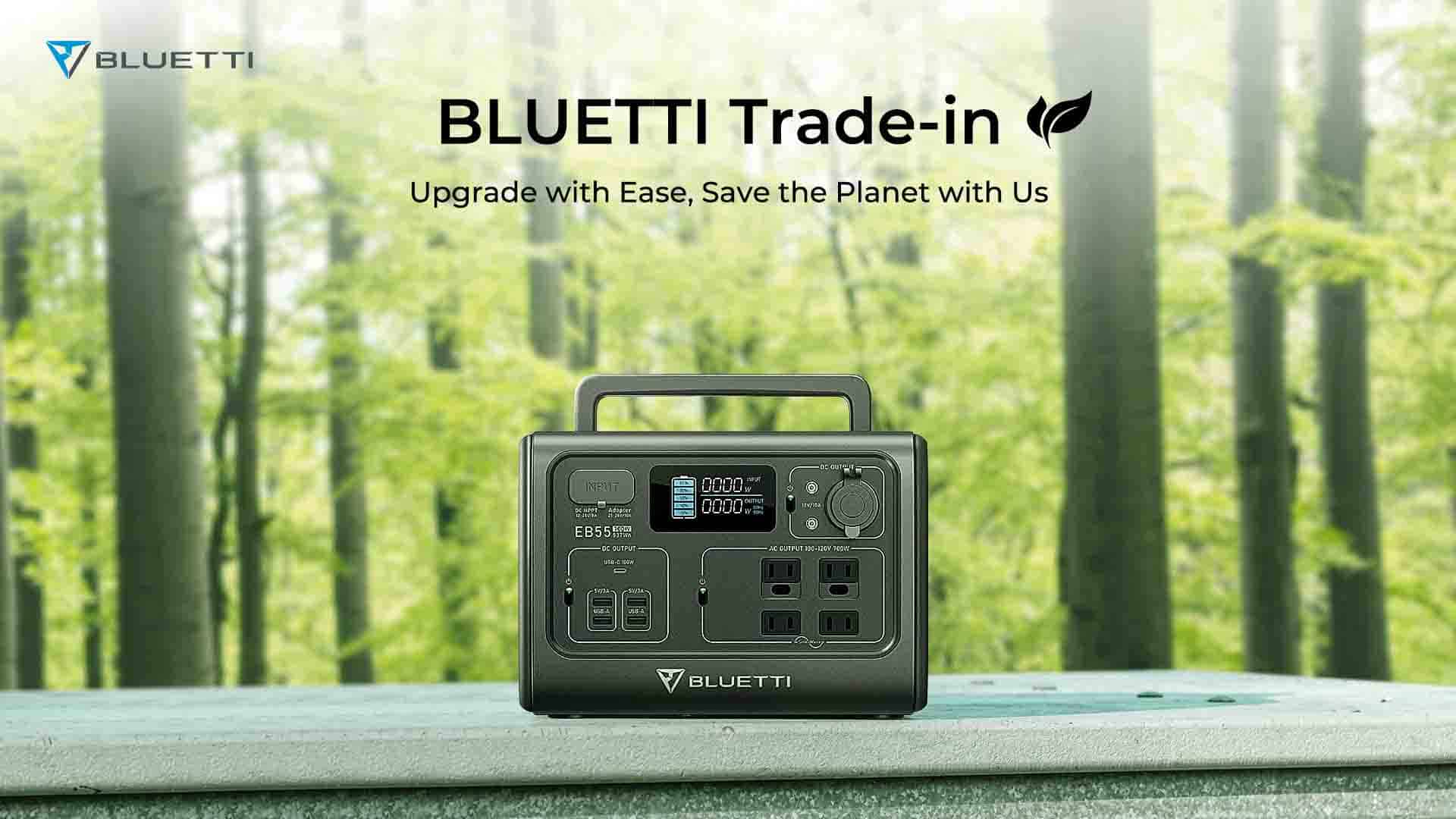 BLUETTI, a leading brand of portable power stations, has launched a new trade-in program to encourage customers to upgrade their gears while reducing their impact on the environment.
The campaign's tagline, "Upgrade with Ease, Save the Planet with Us," underscores the company's dedication to promoting sustainable living and reducing electronic waste.
With the BLUETTI Trade-in program, customers can take advantage of an excellent opportunity to save money on new BLUETTI Power Stations while contributing to environmental conservation.
If you are interested in participating, here is everything you need to know about the program.
BLUETTI Trade In is a program that allows customers to trade in their old EB55, EB70, and EB70S devices for a site-wide coupon that can be used to save on new BLUETTI products.
This eco-friendly program gives the devices to new owners or recycles the materials inside.
How does the BLUETTI Trade-in program work
Customers in the United States and Europe can evaluate their units and submit their trade-in requests on the BLUETTI website. After agreeing to the estimated trade-in quote, customers can ship the units back to BLUETTI for inspection.
If the unit works as described, the customer can choose a trade-in coupon for a future purchase or receive a corresponding refund with the new order.
If the unit is not in good working order, a new estimated trade-in value will be provided, which the customer can either accept or reject. After the customer confirms the rejection, the unit will be returned, and the customer will be responsible for all shipping charges.
What units can I upgrade to?
BLUETTI offers various models, including the following ones, that customers can level up to.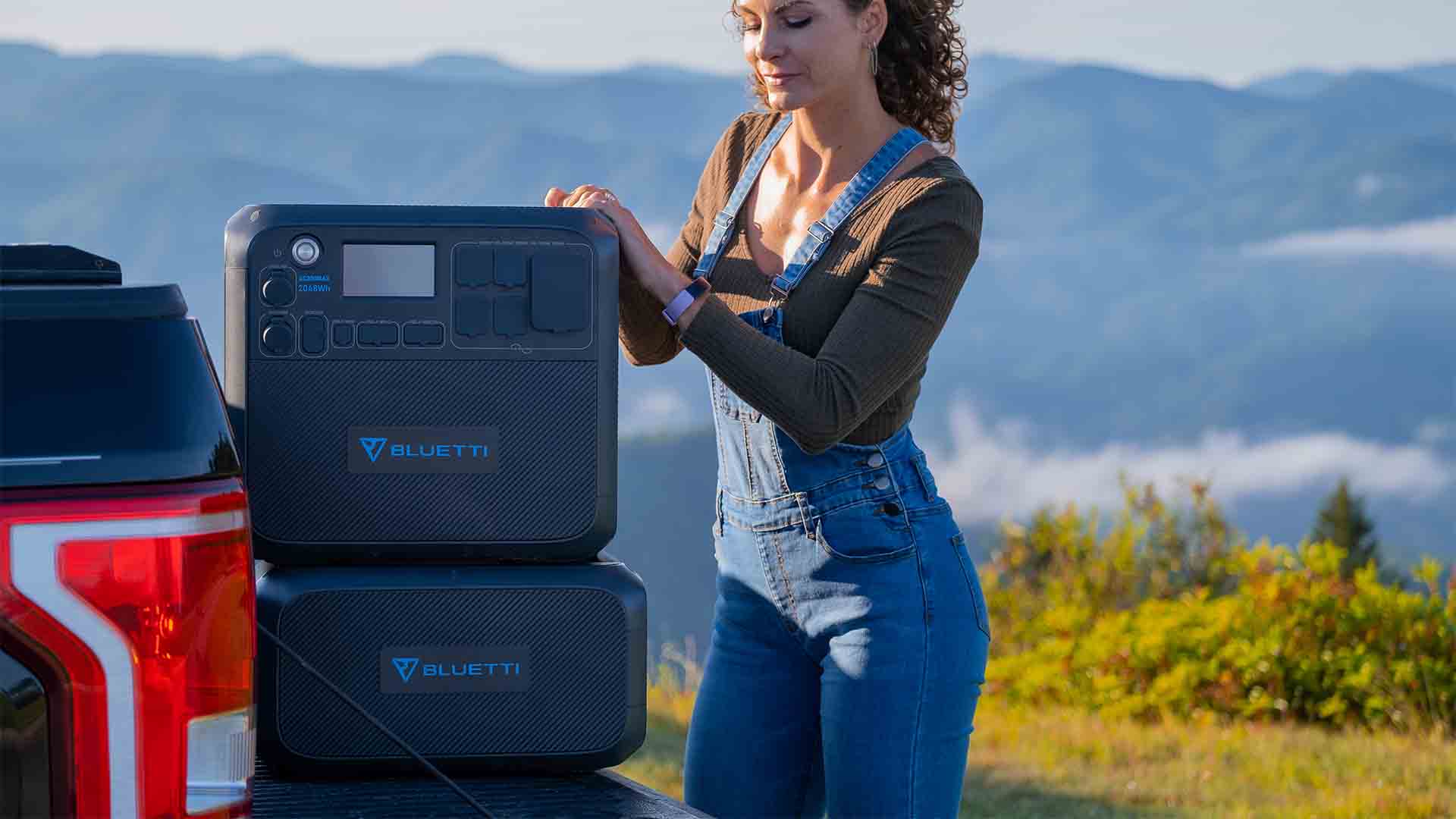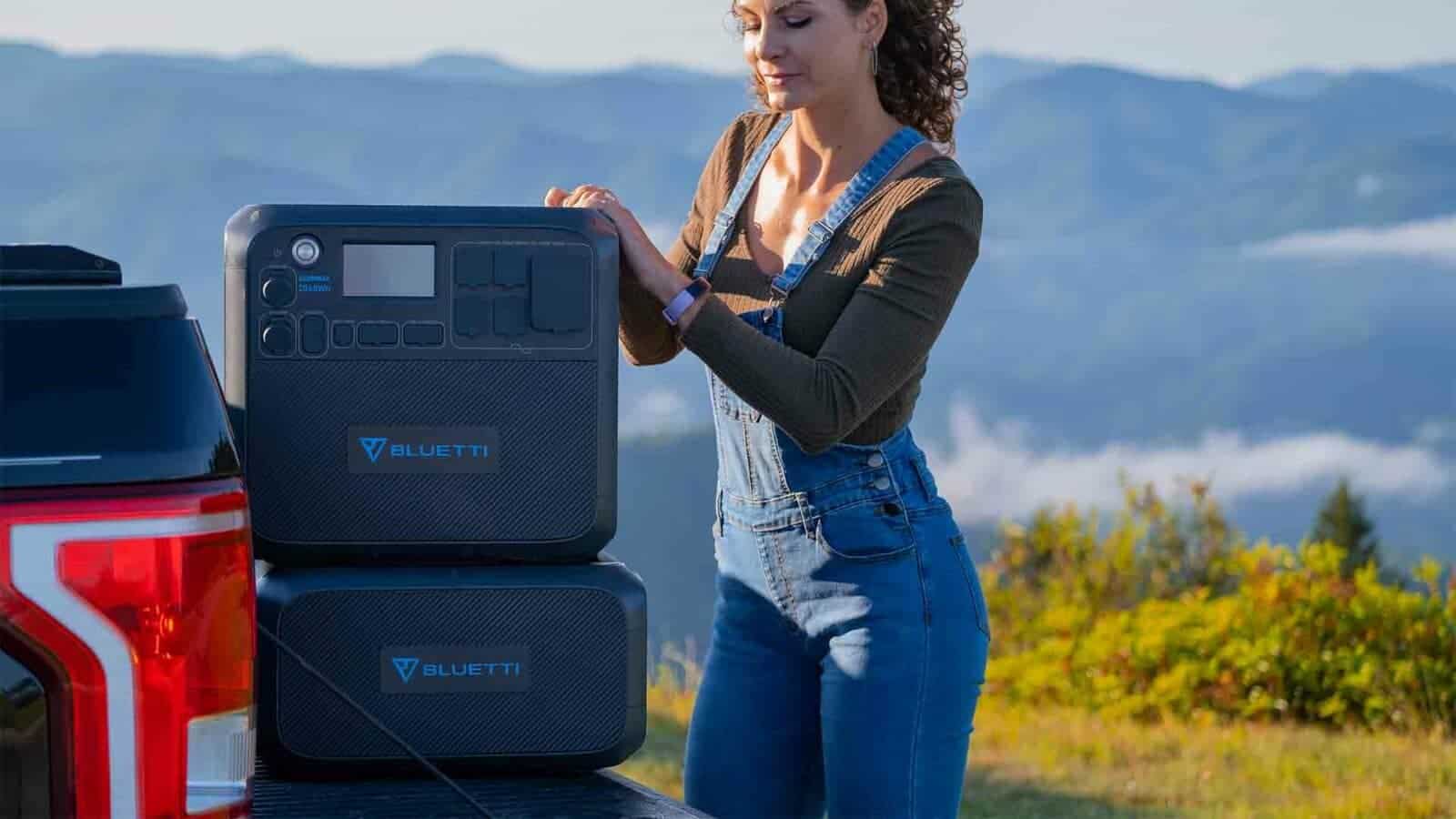 Spotlight offer-AC200Max
The popular AC200Max is a great model to upgrade to. Compared to the EB55 and EB70S, the AC200Max has a larger battery and more features.
It has an expandable capacity from 2,048Wh to a maximum of 8,192Wh or 6,144Wh with B230/B300 expansion batteries. With 2,200W of power and 16 outlets, it can charge various devices, from high-powered home appliances to low-load devices.
Fast charging, including 900W solar, 1,000W dual AC, and 1,400Max dual AC+Solar input, make it a reliable power source at all times.
In addition, the AC200Max is equipped with Bluetooth capabilities, allowing users to monitor their power consumption in real-time and control it remotely via the BLUETTI app.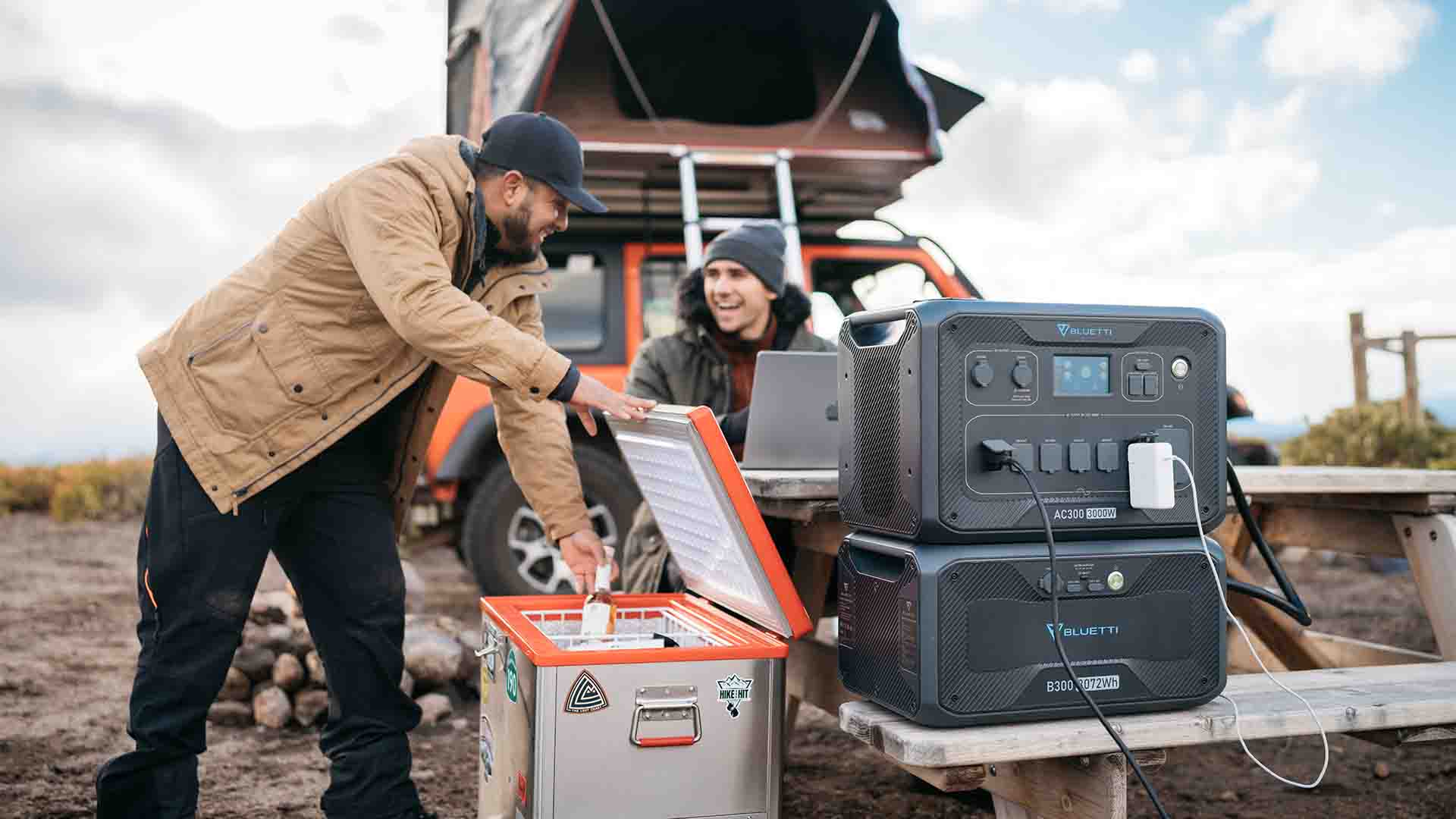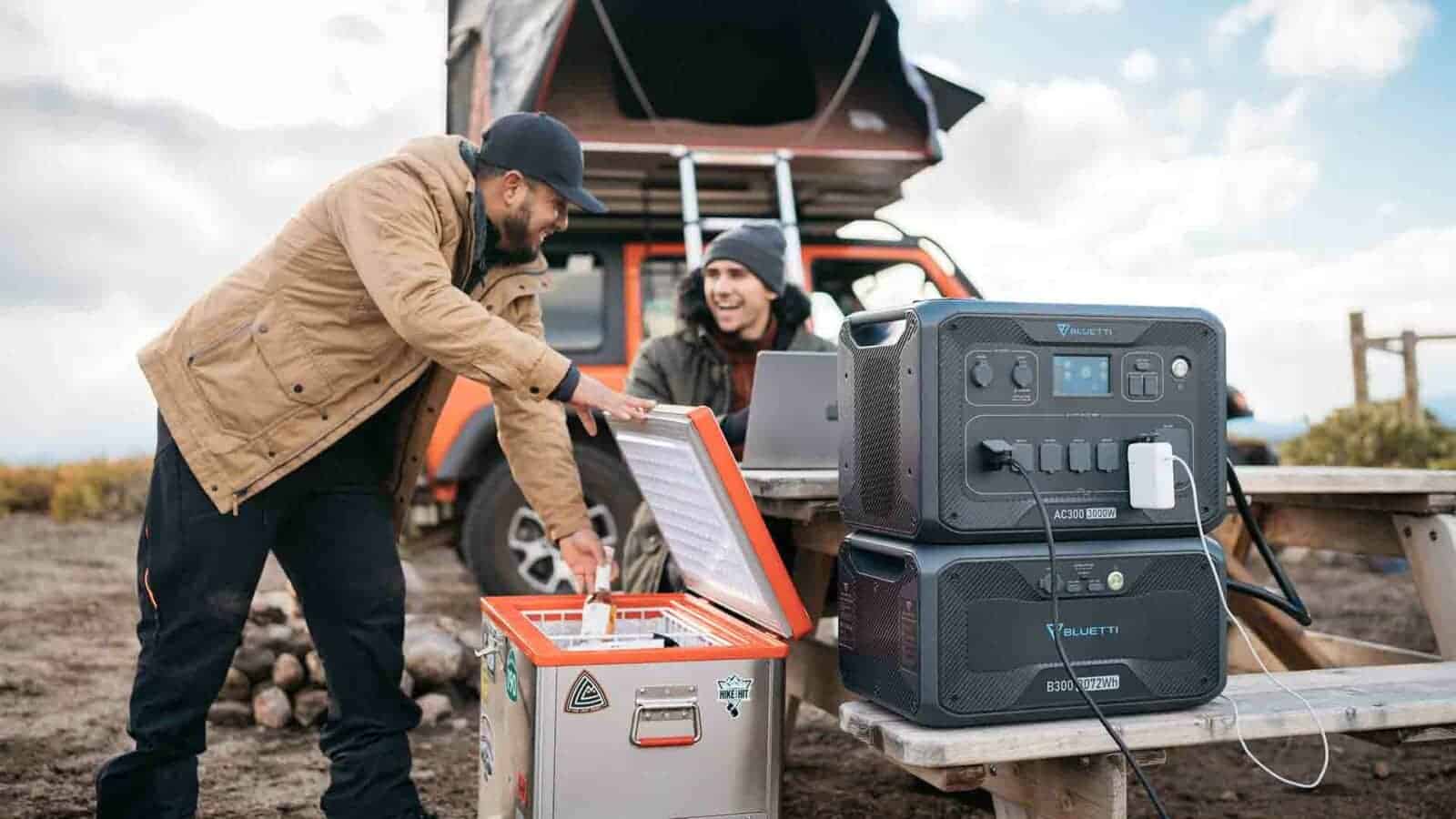 Spotlight offer-AC300+B300
Another advanced alternative is the AC300+B300 combo, which offers even more capacity and power than the AC200Max.
The AC300 is a 3,000W pure sine wave inverter with no built-in battery and must be paired with B300 packs to have a capacity ranging from 3,072Wh to a maximum of 12,288Wh.
Therefore, this 16-outlet power beast stands out for its super solar charging as it has dual MPTT solar controllers that work independently.
This means it can support two 1,200W solar arrays and charge at 2,400W, a little less than its 3,000W wall charge. In addition, with its impressive modular design and dual charging capabilities, the AC300+B300 is perfect for emergency home power or extended van life.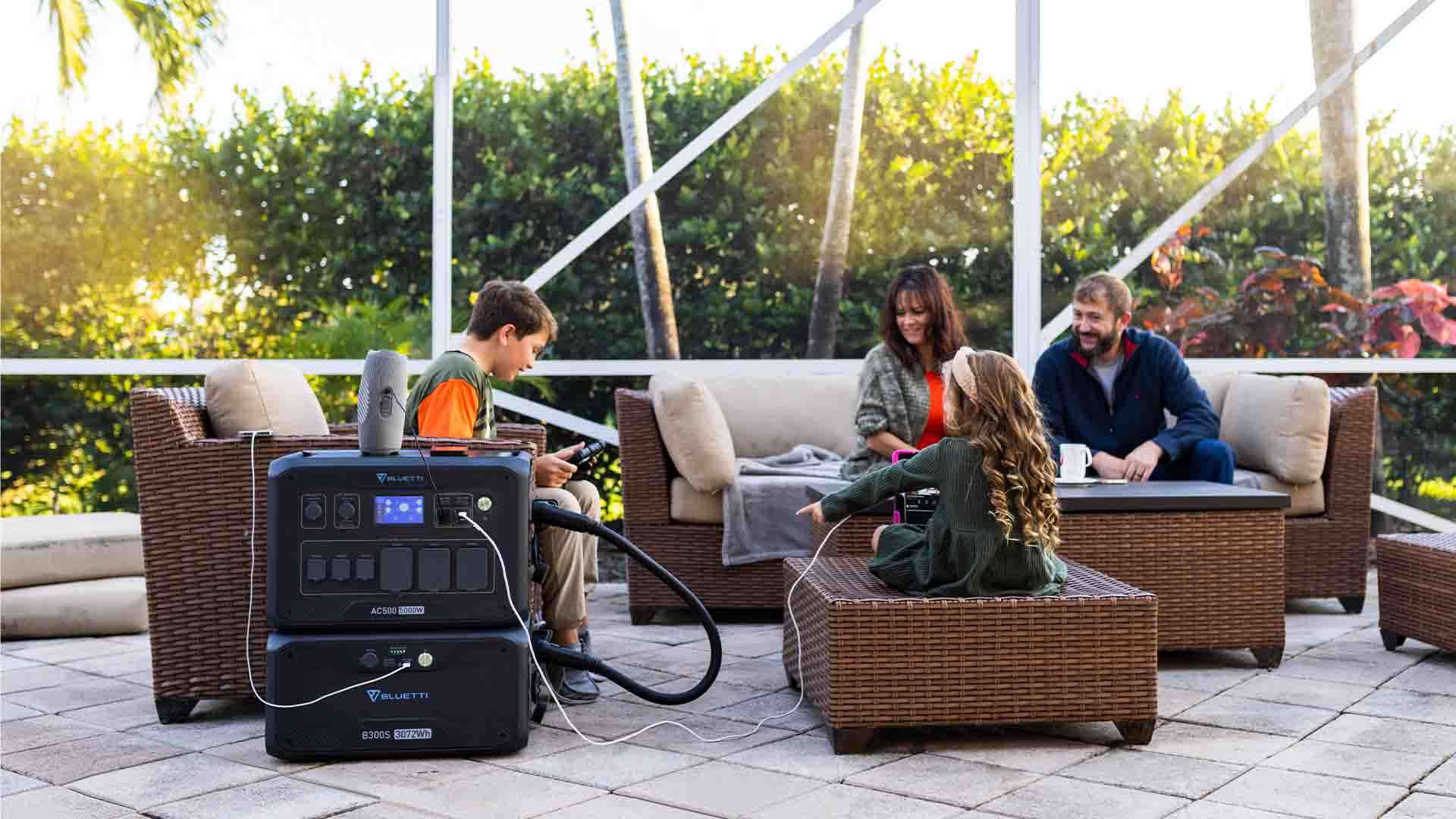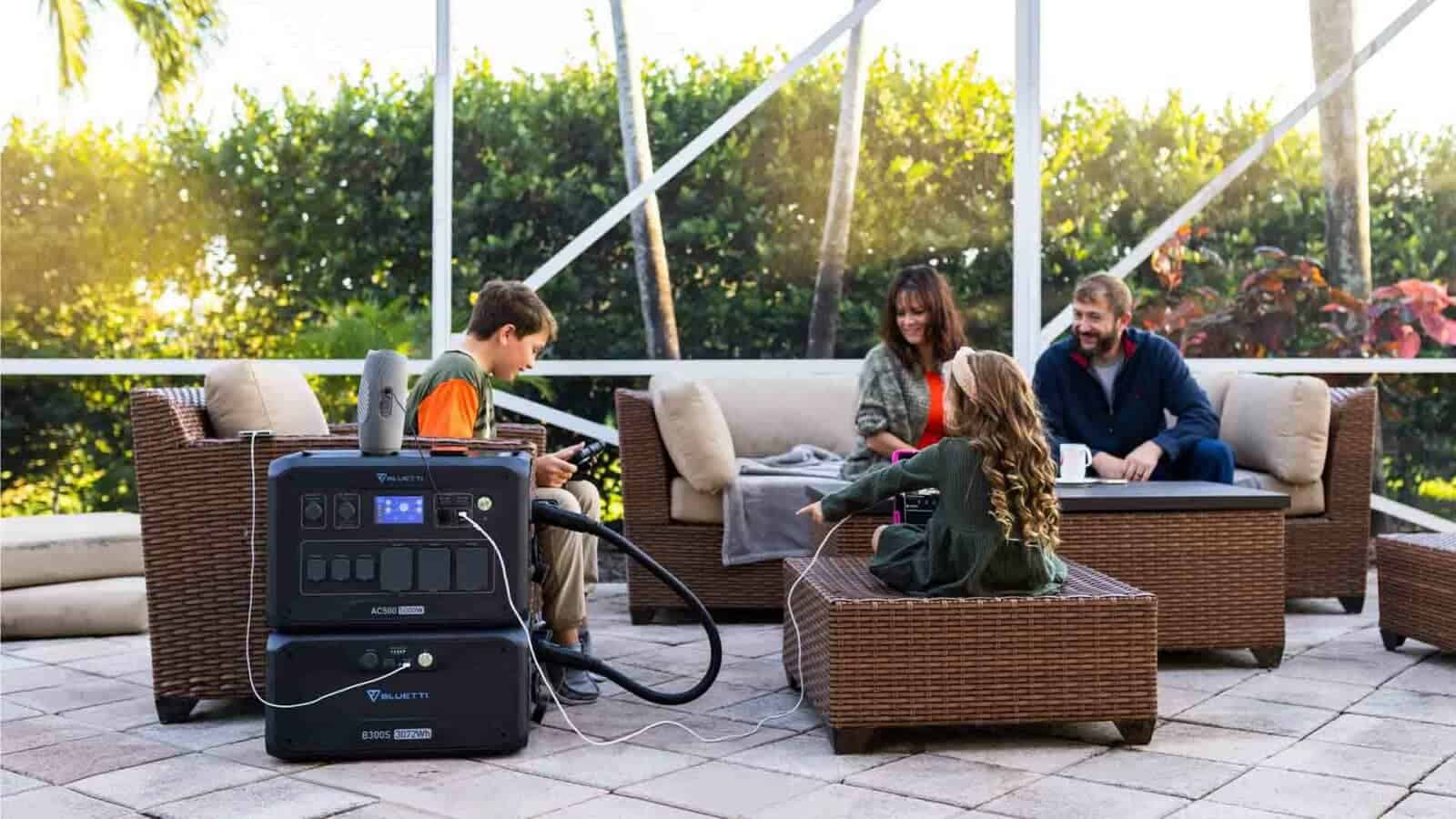 Spotlight offer-AC500+B300S
The modular AC500+B300S combo is the ultimate power for multiple power needs, home backup, or off-grid living. Following the design of the AC300, the AC500+B300S has a flexible capacity of up to 18,432Wh and can power homes for days.
Moreover, it is equipped with a 5,000W pure sine wave inverter, making it capable of powering high wattage appliances such as air conditioners and power tools.
However, most of BLUETTI's latest devices use the most durable LiFePO4 battery to achieve at least a 10-year lifespan, and the AC500 is no exception.
In addition to its charging efficiency, 4,500W AC input, 3,000W solar input, and max 8,000W dual AC+Solar dual input, the AC500 has a powerful UPS function to switch over in less than 20ms during power outages.
EB55/EB70/EB70S trade-in values
The following units are eligible for BLUETTI Trade-in:
EB70/EB70S: Max up to $240
EB55: Max up to $190
Note: BLUETTI will only cover the cost of shipping back if the unit meets the trade-in standard. The trade-in value of the unit will depend on its condition. The values listed above are the maximum amounts for units that are undamaged. Man-made damage, inoperable buttons, water damage, etc., can reduce the value significantly, even down to $0. However, BLUETTI will still give a $10 off coupon on orders over $1000.
Trade-in accessories and packages
BLUETTI accepts trade-ins without the original cables. However, the original packaging is required for safe and secure transport. Customers can apply for free packaging online via this link: bluettipower.com/pages/trade-in.
About BLUETTI
BLUETTI has been committed to promoting sustainability and green energy solutions since its inception. By offering eco-friendly energy storage solutions for both indoor and outdoor use, BLUETTI aims to provide exceptional experiences for our homes while also contributing to a sustainable future for our planet. This commitment to sustainable energy has helped BLUETTI expand its reach to over 100 countries and gain the trust of millions of customers worldwide.
Have any thoughts on this? Drop us a line below in the comments, or carry the discussion over to our Twitter or Facebook.
Editors' Recommendations:
Disclosure: This is a sponsored post. However, our opinions, reviews, and other editorial content are not influenced by the sponsorship and remain objective.
Follow us on Flipboard, Google News, or Apple News