Cirrus Insight acquires Attach.io and adds new document functionality
Cirrus Insight, the leader sales productivity platform, has just acquired Attach.io, adding new document and attachment functionality to its product.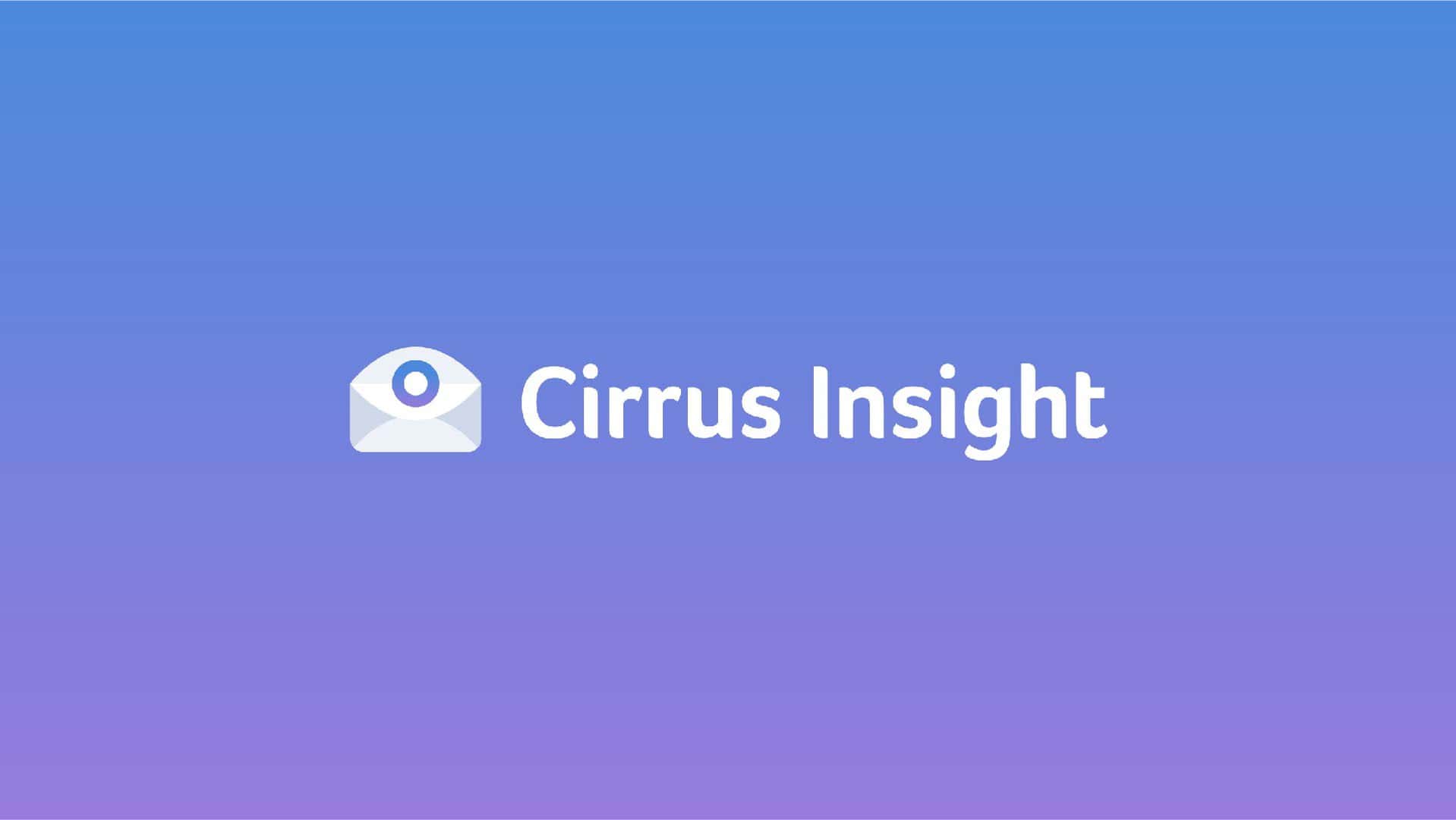 Cirrus Insight, the software suite that boosts Gmail and Outlook with additional functionality, has recently announced the acquisition of Attach.io, a platform that, with the help of real-time analytics, allows users to fully track a document sent by them.
By integrating Attach.io, Cirrus Insight brings new features into its platform of productivity apps, with document management and real-time attachment tracking being the highlights.
Brandon Bruce, Chief Operating Officer of Cirrus Insight, explains why this acquisition makes sense for his company:
Approximately five billion email attachments are sent out every day, but senders have had no way of knowing whether the recipient opened or viewed their attachments. Now, we are effectively solving that problem with the tracking platform Attach.io provides – [it] tells senders everything that happens to a document once they have sent it.
In fact, Attach.io is a powerful tool that allows just that, regardless of the file's type. With real-time analytics, it tracks when an attachment is opened, who opened it, what pages were viewed, how the reading was done and what has the reader focused on, what links were clicked and who else the document was shared with.
Cirrus Insight is the number one sales productivity platform, boosting users' inboxes with features that are lacking by default, such as email tracking, meeting scheduling, follow-up alerts, Salesforce integration, and more. It is used by a wide array of clients, from freelancers to Fortune 500 companies, and was named as Inc. Magazine as the 41st fastest-growing companies in the United States.
Providing additional insights on the power of Attach.io, Bruce shared his and the company's excitement for this new integration:
"Senders appreciate the real-time productivity solutions Attach.io provides, and recipients appreciate receiving links rather than bulky file attachments. We are thrilled to add Attach.io to the Cirrus Insight platform."
Follow us on Flipboard, Google News, or Apple News