This 'consent condom' requires two sets of hands to open
Four hands to open this 'consent condom', one consensual bang to rule them all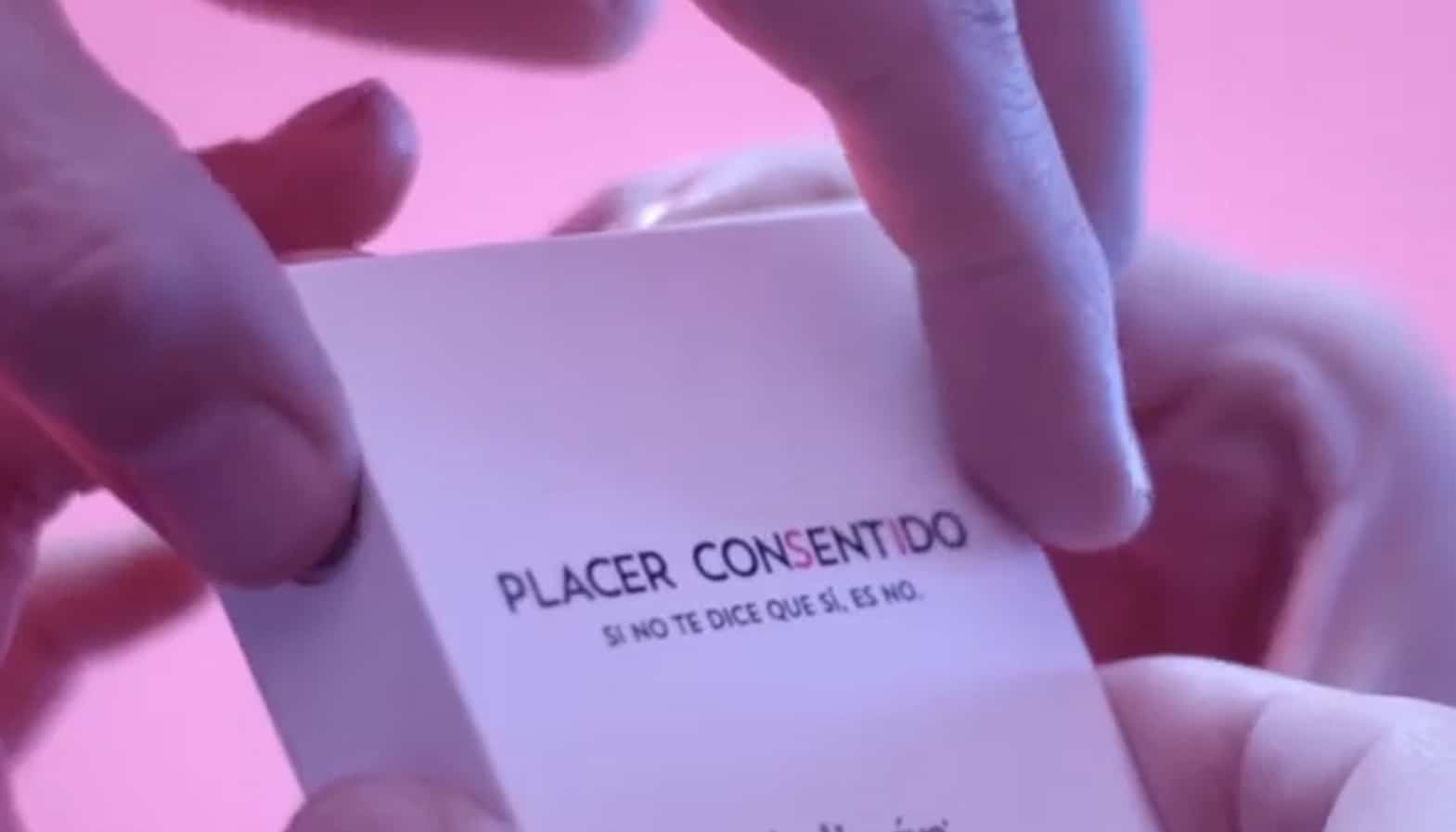 In safe, consensual sex news (the best kind of sexual interaction is always consensual), Argentine sex toy company Tulipán has released a condom in special packaging that requires two sets of hands to open. The company isn't selling the condoms yet, but is handing them out at bars and events around Argentina.
Sexual assault is a problem, more than that, it's a traumatic event and a horrible crime that a person (women mostly) should never have to experience. Though people (men mostly) are horrible fuck monsters and it happens. A lot. While a singular condom brand in one slice of the world won't solve that issue, it at least shows sex-positive companies are looking for ways to assuage some of the interactions that lead to sexual assault.
By having both parties (if you are limiting yourself to one sexual partner at a time, not counting your sock, Joe) open the condom box at the same time, it's one step closer to making consent a priority of every sexual encounter. Let's not try to think about the fact that the box could be ripped or cut open and that anyone planning sexual assault probably wouldn't be messing with a condom box with release buttons on it.
Regardless, the consent condom is a smart piece of packaging ingenuity that serves a social purpose
We currently live in a country that is led by a sexual predator, so teaching young men and boys about consent is more important now than ever before. It's not the woman's fault you ass clowns, it's yours. Communicate. Get consent. Use all the hands to open the condom box.
Frankly, I don't think making a condom box harder to open is going to quell the spread of disease or sexual assault. I think it's a fine marketing campaign to spread awareness about those things, but in the heat of the moment, it's easier to ask your partner if things are going further then upon proper consent, rip open a condom wrapper like the first Snickers bar on Halloween and then awkwardly go to town.
What do you think about the consent condom? Let us know down below in the comments or carry the discussion over to our Twitter or Facebook.
Editors' Recommendations:
Follow us on Flipboard, Google News, or Apple News