This app uses custom colors to show battery levels on the Galaxy S10's front camera
Hey, if they give you more screen space – you should use it, right?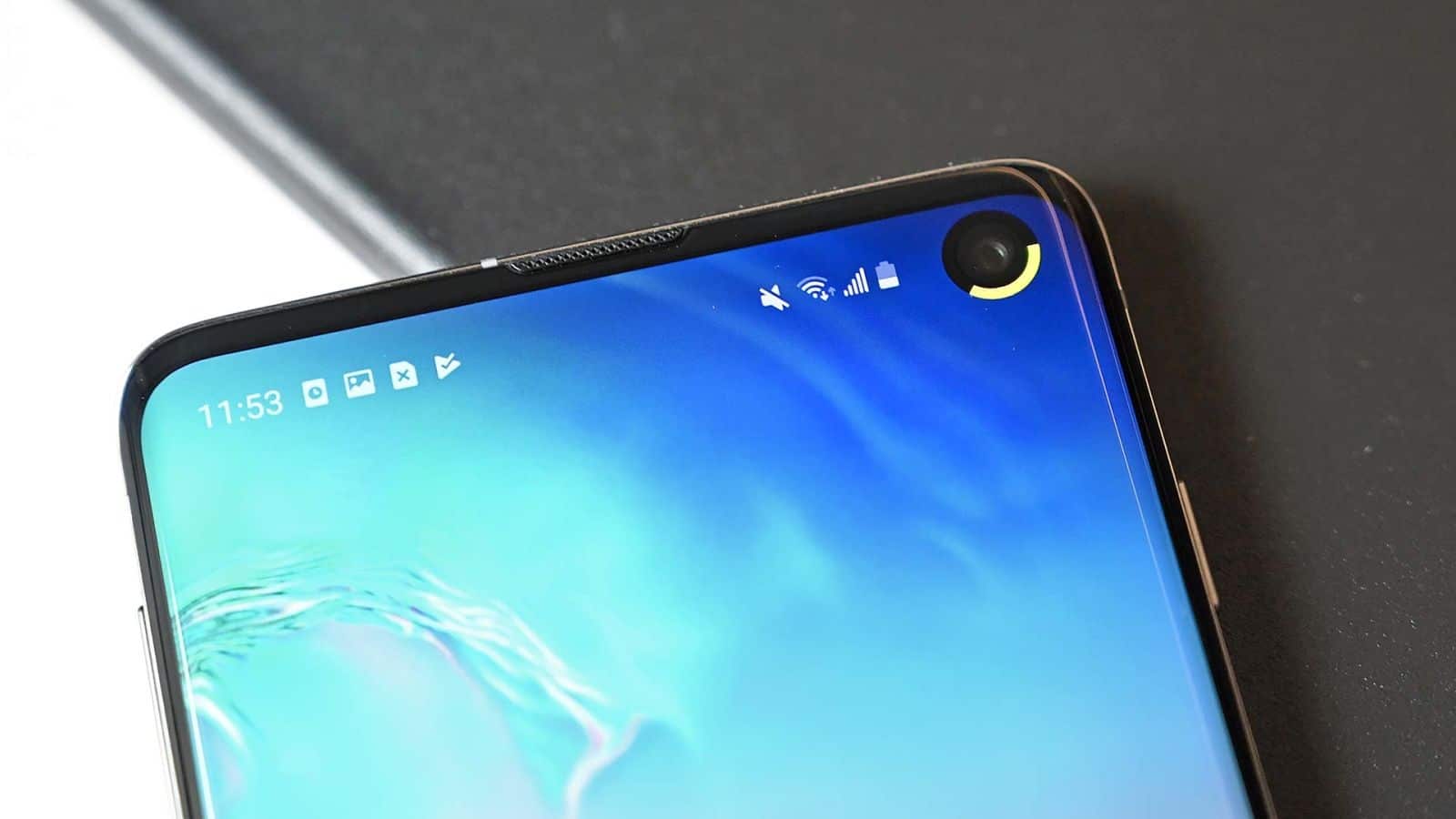 The Infinity-O screen design created by Samsung for the Galaxy S10 range is a pretty cool way to keep a front-facing camera while giving you more screen space without a notch. The question now is: "what to do with that extra space?", with app designers continuing to come up with novel ways around the feature.
One of the cooler apps to come out so far is Energy Ring, which wraps the battery indicator around the outside of the Infinity-O's hole, rimming it in glowing color. It's like HAL's eye in 2001: A Space Odyssey, just in reverse.
The ring is fully customizable, letting you change width, direction of charge indicator, color (including multiple color segments or gradients), color change based on charge level, and animations when the phone is plugged into a power source. It'll also auto-hide on fullscreen content, so you can watch YouTube or other content without distraction.
Here's the app in action, from the selection of user photos on the Google Play Store page for the Energy Ring app. Pretty cool idea, using it to add a glow to BB-8's camera eye.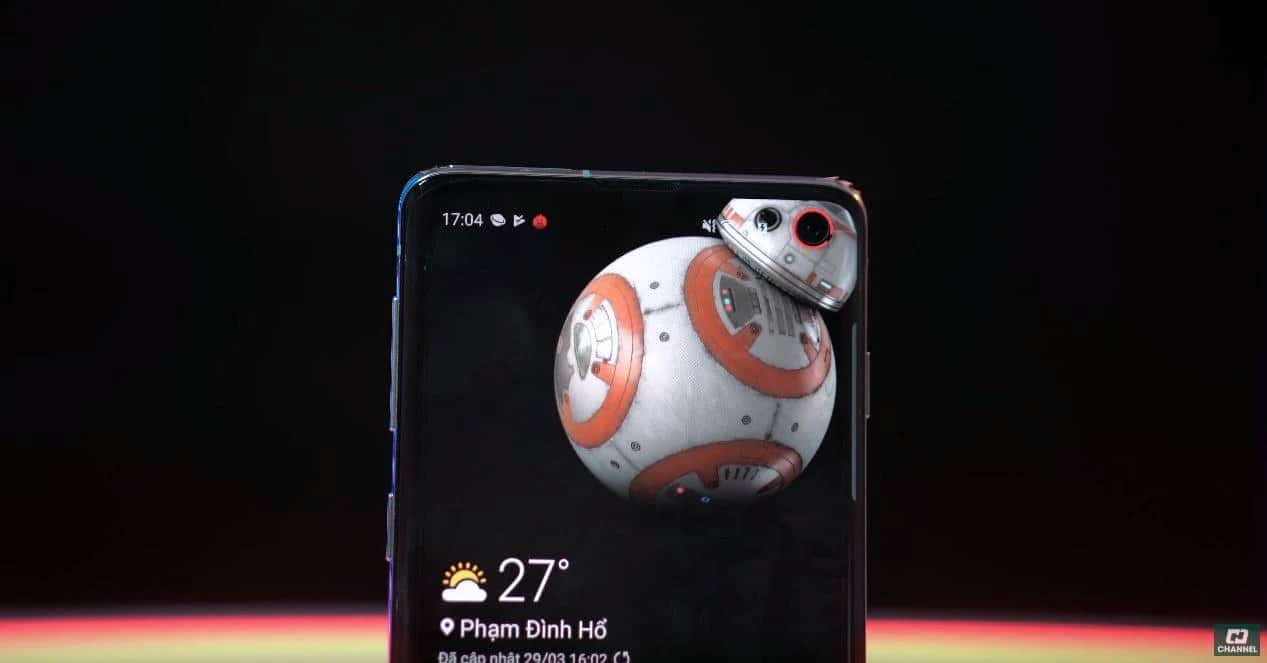 The app will work on any of the Galaxy S10 range, even the dual-camera of the S10+
Currently, Energy Ring will only work on Samsung Galaxy S10 models. With more punch-hole style screens arriving from other phone manufacturers, hopefully, the dev will update the app to work on those other models as well.
Basic functionality is free, with some in-app purchases to unlock the full customization array for things like color gradients.
It's not just app creators who wanted to get in on the holesome fun
Graphics designers have been having fun using the camera cutouts as a design feature. One such designer, @Mattcabb, has been creating all kinds of wallpapers for the new design, with a LEGO Johnny 5 being my favorite as it perfectly uses the dual-camera cutout on the larger S10+ to great effect.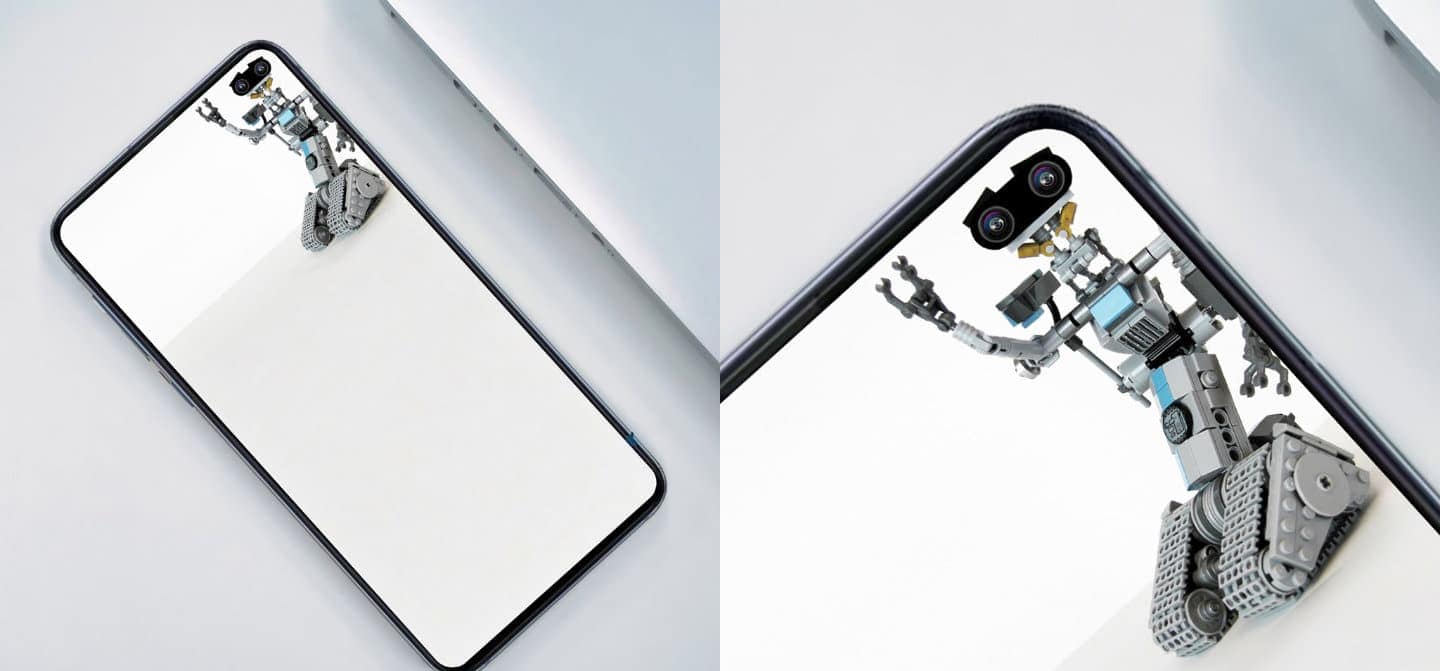 If you want to cover the camera bump on the back, maybe hit up Slickwraps, who seem to have some amusing skins to camouflage the exterior of your phone.
What do you think of Samsung's new punch camera design? Plan on downloading the Energy Ring app? Let us know down below in the comments or carry the discussion over to our Twitter or Facebook.
Editors' Recommendations:
Follow us on Flipboard, Google News, or Apple News