Review Roundup: Samsung Galaxy S10, S10+ and S10E
Is this the best Android handset you can buy?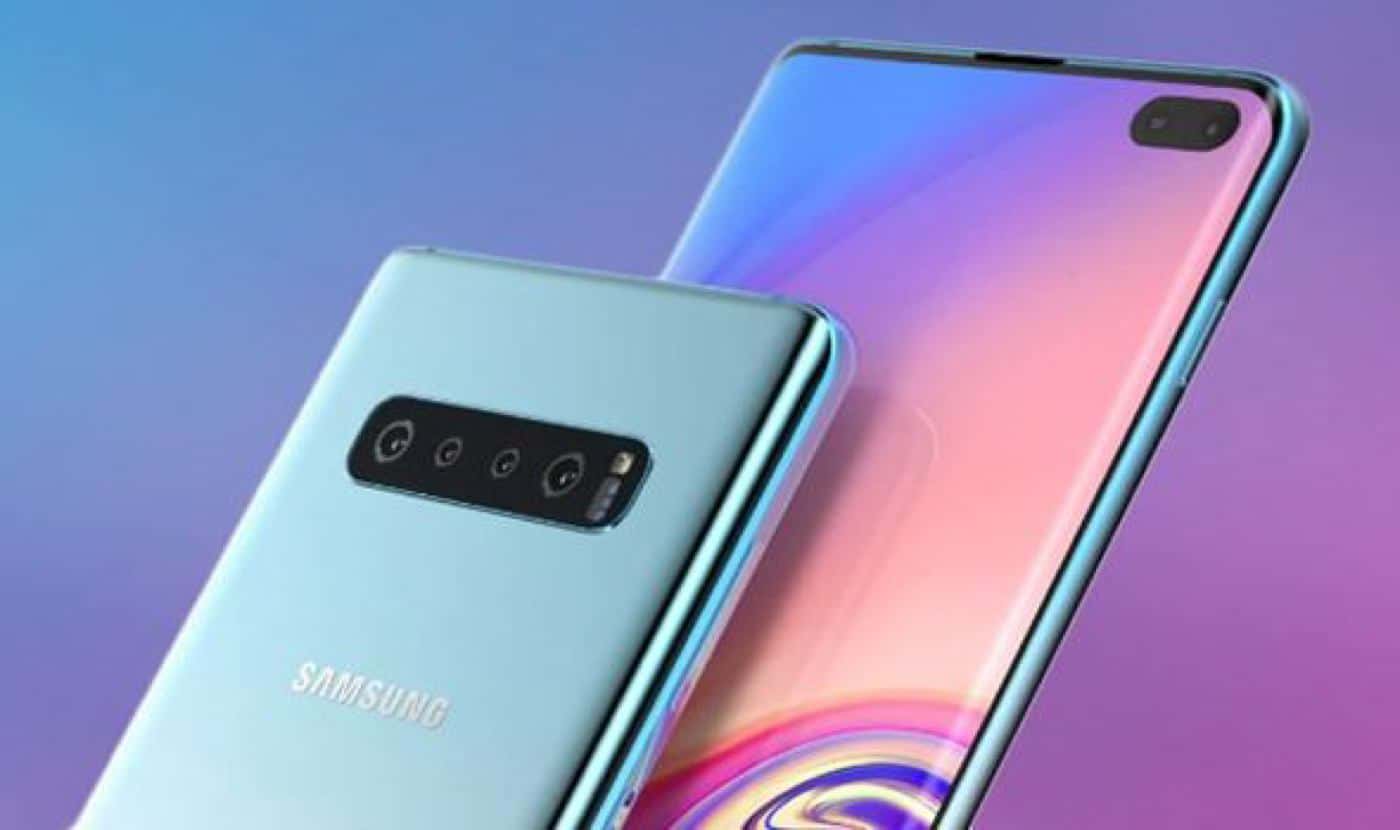 It's time for the latest flagship from Samsung to be released. The Galaxy S10 comes in three forms this year (okay maybe four if you count the 5G version that arrives in April): The standard S10 model, the S10 Plus with its bigger screen, and the S10E – which is Samsung's best effort at keeping customers with a bare bones flagship device for those who don't want to throw down ten benjamins on a phone.
All three models are powered by Qualcomm's Snapdragon 855 processor, with AMOLED displays, a 10MP front-facing camera, ultra-premium glass and aluminum designs that are available in a few different colors. The storage options are expandable with microSD cards. Samsung has opted to keep the 3.5mm headphone jack, all three have the new two-way wireless charging feature which lets you use your phone to recharge other devices, and there's NFC and MST tech for Samsung Pay.
For the most part, there aren't many differences between the three, leaving it a choice between price and screen size. Reviews are now in, so let's see what the verdict is:
Design
Both the Galaxy S10 and S10 Plus have that same Infinity Edge shape that Samsung is known for. It's not particularly innovative anymore as the rest of the market has caught up, but oh man is it pretty to look at.
Meet Therabody's All-New TheraFace Mask
TheraFace Mask is a breakthrough FDA-cleared LED skincare mask with added tension-relieving vibration therapy. Clinically proven results include firmer, smoother, healthier-looking skin with a visible reduction in fine lines, wrinkles, and uneven tone in as little as 8 weeks
All that glass is going to make a protective case a necessary accessory, rather than an optional extra, which is a shame as it'll cover up those curves. The S10E drops the curved front glass, while also being smaller and lighter than its bigger siblings. Oh, and the Bixby button isn't going away any time soon, which are all available on all three handsets. At least you can remap it to something more useful.
Straight off the bat, CNET remarked on the new glass covering, saying "Right away I noticed that the S10 Plus has a tendency to slip out of hands and off surfaces, especially if they're not perfectly level. It's shot out from between my fingers numerous times, usually landing on my purse, a table or my lap. It also slid off my nightstand, a couch, a chair, but has emerged unscathed so far," while going on to say that while their preference is to review phones as they come, a protective case is going to be put on this one.
Computerworld felt the hole-punch design of the front-facing cameras was a trade-off, being "way less intrusive than the iPhone X's notorious notch" while being "less functional" as it doesn't give Samsung enough space to add a depth-sensing camera for face recognition, like the iPhone's TrueDepth one.
TechRadar found that the S10E's smaller size is one of it's "most attractive aspects," as it fits hands, pockets, and bags far more easily. With the main differences in internals from the two more expensive versions being the lack of the in-screen fingerprint reader and only a dual-camera module, maybe that lower price is even more attractive for those users who want the Samsung tech but don't want to pay for the curves.
Display
What can we say about Samsung's AMOLED that hasn't already been said? It's still in front of the pack, but the pack is catching up.
All three of the Galaxy S10 variants have Samsung's Dynamic AMOLED in their displays, with that nifty Infinity-O styling that puts the front-facing cameras inside punch-hole style sections of the screen. That's certainly less intrusive than the display notches on the competition but eye-catching enough that I'm not so sure it's better.
Both the S10 and S10 Plus have the Infinity Edge curved screen that Samsung has used on every device since it managed to wrap AMOLED into a curve. The S10E harkens back to the pre-Edge days of Samsung, with a flat display. The S10 has a 6.1-inch screen with a 19:9 aspect ratio and a QHD+ resolution of 3040 x 1440 pixels. The S10 Plus has the same QHD+ resolution and 19:9 aspect ratio but in a slightly larger 6.4-inch screen. The cheaper S10E loses the QHD+, with a 5.8-inch, Full HD+ screen which is 2280 x 1080 pixels. It's still the same 19:9 aspect ratio.
The Verge wastes no time calling out Samsung's dominance of the OLED market, saying "I don't think it's any stretch to say that the S10's screen is one of, if not the very best, screens on any phone available right now," noting that Samsung appears to have toned down its usual oversaturation of colors. They were less enamored with the in-screen fingerprint sensor though, having issues with both the small sensor area and calling it out for not being as fast or reliable as the S9's capacitive sensor. "I often had to try more than once before the S10 would unlock."
Trusted Reviews also calls out the screen as best in class, while also calling out apps that don't know what to do with the Infinity-O's punch-style camera hole.
TechRadar added a quote from Samsung brand manager Paul Guzek, "Samsung's screens are so good 'our competitors are even using them,'" as a playful poke at Apple. If the competition is using your screen tech, are they really the competition anymore?
Camera
Three different handsets. Three different numbers of cameras.
The S10 Plus has the full set, with three cameras on the back, a Telephoto Camera, a Wide-angle Camera, and an Ultra Wide Camera. It also has both the selfie cam and a depth-sensing camera on the screen side. The S10 drops the depth-sensing camera while keeping all three of the rear cameras. The S10E drops the Telephoto lens off the back, keeping the two wide cameras. All three have Samsung's dual aperture tech with F1.5 and F2.4 modes on the rear wide-angle camera.
With all those cameras and Samsung's multitude of scene selectors and included AI processing, you'd think that the shots you'd get would be good. Let's find out if that's the case.
CNBC notes that while "the cameras are awesome, they aren't leaps and bounds better than what your phone likely already has," before going on to call the cameras "fun" and that they "work well."
GSMArena went a bit more in-depth, noting that the ultra-wide camera is fixed focus, while the other two are carried over from the S9 Plus. The S10 Plus creates "predictably great photos – detailed and clean, with Samsung's signature, highly-competent noise suppression leaving pretty much no trace of noise while preserving detail."
Performance
All three handsets are powered by Qualcomm's powerful Snapdragon 855, at least inside the USA they are. Outside, they're powered by Samsung's own Exynos 9820 8nm chipset. Then there's Samsung's usual bewildering array of storage and RAM options. The S10E has options for 6GB of RAM with 128GB of storage or 8GB of RAM on the 256GB storage option. The S10 has 8GB RAM whichever of the 128GB or 512GB versions you pick. The S10 Plus has either 8GB of RAM with 128GB of storage, 8GB of RAM with 512GB of storage on the ceramic case versions, or 12GB of RAM and 1TB of internal storage on the performance edition. Yes, 1TB of storage.
Battery size also changes across the range, with the S10E having a 3100 mAh capacity, the S10 with a 3400 mAh capacity and the S10 Plus taking full advantage of the extra space under the chassis with a 4100 mAh capacity. All of that should make for a speedy handset, although how much of a difference from last year's models I couldn't say.
One of the only reviews with in-depth benchmarks comes from GSMArena, so let's head there first. Their Exynos-powered Galaxy S10 Plus lags behind both the iPhone XS Max and the Xiaomi Mi 9 in the popular GeekBench multicore test. It'll be interesting to see how it compares to the Snapdragon 855 version intended for the U.S. market once they can get one.
Even the lower-priced S10E is "wasn't noticeably slower than the S10 or S10 Plus in our hands-on testing," according to TechRadar. If consumers don't want the larger size, depth-sensing camera (that only seems to blur selfies) of the S10 Plus, the S10E is probably the device to go for.
So is it worth the asking price?
At a starting price of $749 for the lowest-specced S10E, Samsung has definitely followed Apple's cue into pricing itself into a corner. While the technical specs of the Galaxy S10 range are undoubtedly some of the best (if not the best) on an Android handset, it's still just an incremental boost over last year's slow-selling S9 range.
If you own last year's model, you could probably skip this generation, unless you want the soon-to-be-released 5G variant (and only then if you live in an area where 5G will be a thing). Otherwise, $1k for a phone is a hard sell, especially in this age of non-carrier subsidized handsets.
Tech Radar called the Samsung Galaxy S10e "a solid phone that deserves to swipe some market share away from top-tier smartphones with sky-high prices."
Computerworld boiled the choice down to a cost decision, with a straight bottom-line: "Buy a 4G phone today, and for the next three years, you're locked into 4G technology just as 5G networks with their promises of big bandwidth, high availability, and low latency, are visible on the horizon. Is that a good business decision?"
Tech Crunch has this to add: "The S10 isn't the smartphone of the future. Instead, it's the culmination of 10 solid years of cutting-edge smartphone work that's resulted into one of today's most solid mobile devices."
Have any thoughts on this? Let us know down below in the comments or carry the discussion over to our Twitter or Facebook.
Editors' Recommendations:
Follow us on Flipboard, Google News, or Apple News