Review Roundup: 2018 MacBook Air – nice, but not groundbreaking
While the 2018 MacBook Air might not be changing the game, it's a welcome update to a model that's been the campus favorite since its inception.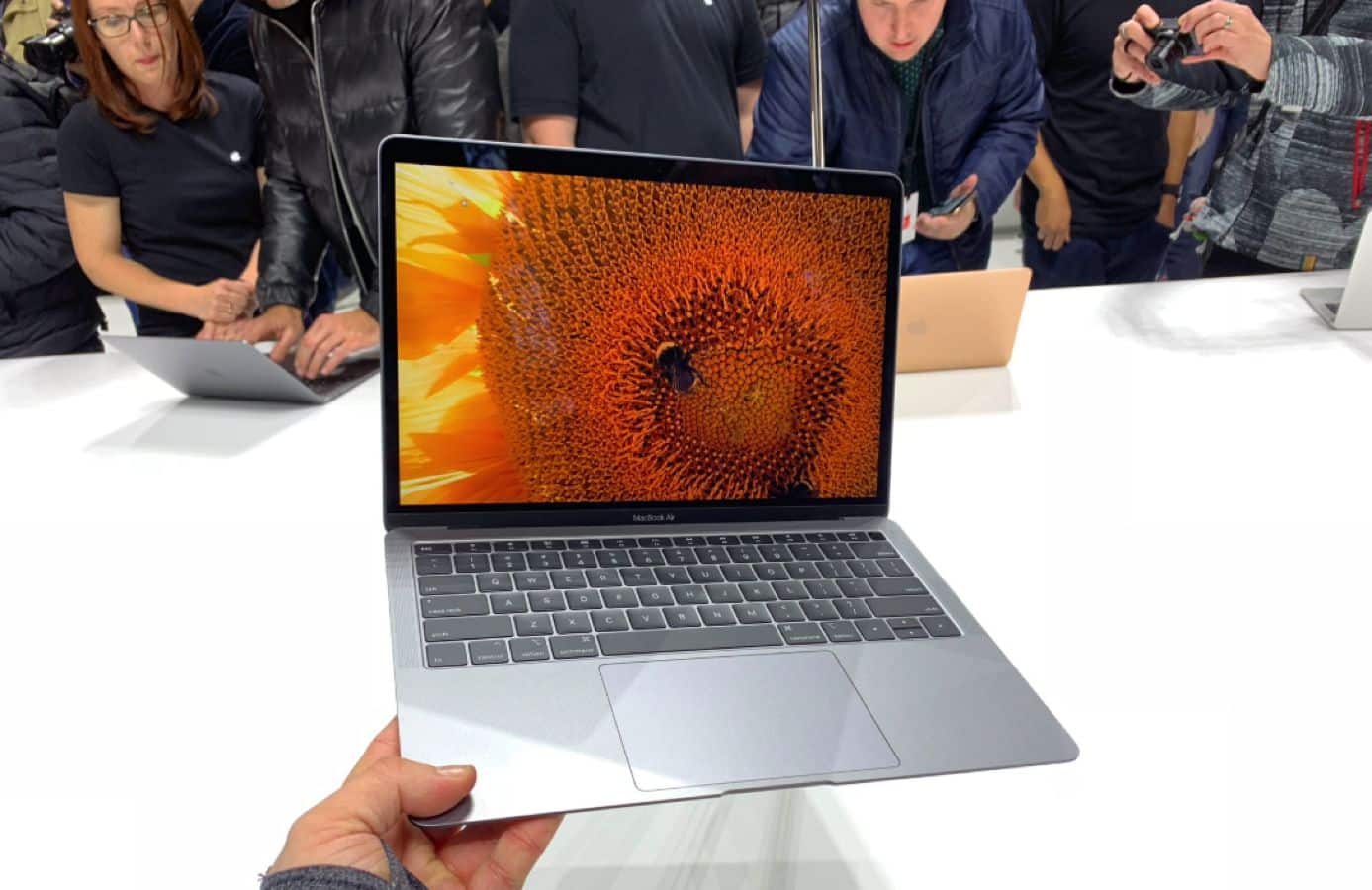 The latest refresh of the MacBook Air was long overdue. The last 'refresh' was back in 2017, when Apple upgraded the RAM to 8GB from 4GB on the 2015 model. That's a long time without any substantial changes (the last real upgrade was 7 years ago), and had people wondering if the Air line was actually dead.
They no longer need to wonder, as Apple has released a forward-thinking refresh that should please its fans.
Reviews are in, so let's see what they have to say:
Design
The biggest change here is that the screen is finally a Retina one. There's also changes to the overall size (it's even slimmer if you can believe that) and the keyboard is the newer-style keys like in the 12″ MacBook.
CNET characterizes one of the main changes as: "One bit of catch-up is in the screen design, which cuts the thick bezel border surrounding it by about half and adds an edge-to-edge glass overlay. It's a sharper, more modern look, and a long overdue upgrade."
CNBC really liked the updated trackpad, saying: "The larger track pad gives you more room for zooming into photos with two fingers, or gesturing to view all of your open windows with three fingers. It's been updated to Apple's newer technology, which allows you to tap down anywhere, instead of only at the front of the touchpad like on older MacBook Airs."
TechCrunch really liked that Apple has broken-out the "Touch ID from the bar. After a couple of years with a Touch Bar on both my work and personal machines, the fingerprint scanner remains the one feature (outside of the standard function keys like volume) that I use on a daily basis. In the long run, the company may have done the Touch Bar a bit of a disservice by consciously uncoupling Touch ID, but for the Air, it was the ideal decision, bringing its most useful feature without driving up the price in the process.
Meet Therabody's All-New TheraFace Mask
TheraFace Mask is a breakthrough FDA-cleared LED skincare mask with added tension-relieving vibration therapy. Clinically proven results include firmer, smoother, healthier-looking skin with a visible reduction in fine lines, wrinkles, and uneven tone in as little as 8 weeks
Display
The Wall Street Journal described the change as: "The old Air's display was like looking through an old screen door; the new Air's 13.3-inch "Retina" display is like peering through just-Windexed glass, with a crisp, vibrant view."
The Verge echoed the sentiments on the screen, adding that the only minor issue is that the screen "doesn't get as bright as I would like."
Performance
Wired tried to break the CPU stats into a more real-world use case: "here's what it really means: If you're someone who builds graphics, edits 4K videos, or processes large photos for a living, the Air isn't going to cut it. It will, however, handle 15 to 20 browser tabs at once, let you edit photos in Lightroom without any hiccups, and keep ten apps running smoothly at once. I know because I'm doing all of this right now as I type."
CNBC also had similar things to say about the new Air: "it's speedy. I tested a unit with Intel's Core i5 processor, which is sold in the entry-level model. I once bought and returned the smaller MacBook, because it comes with a less powerful processor that became sluggish when I had too many browser tabs and apps open. The MacBook Air doesn't have that issue."
Battery
Wired was pleasantly surprised by the battery lasting a full work day: "Not surprisingly, the laptop drained much more quickly when I used the MacBook Air to charge my iPhone, something I do often. But in another recent test—browsing in Safari, running Slack and iMessage, editing a few photos in Lightroom, all with the display between 60 to 70 percent of maximum brightness—it lasted just under eight hours."
The Wall Street Journal also extensively tested the battery, with their testing indicating "that the old Air still lasts longer. On my battery test, which cycles through websites with brightness set around 70%, the new Air lasted 11 hours, while the old Air went 12.5 hours and the 13-inch MacBook Pro went 10 hours. It's understandable given the much sharper display and thinner body, but that doesn't change the fact that its Windows competitors are running longer: The newest Surface Laptop lasted nearly 12 hours in my test, while the HP Spectre x360 went 15 hours. (I tested it three times just to make sure.)"
Price
The Verge asked: "Is all of this worth $1,200? Yes. The performance and quality of this MacBook Air justify its price. Do I wish that Apple had found a way to make a slightly less expensive laptop? My answer is also yes. (I am fully aware that those two ideas conflict.)"
Wired had a question mark over if $1,199 can still be called entry-level: "This MacBook Air comes with the lure of world-class industrial design and the continuity that exists between iOS and macOS. But to call the machine "entry-level" at $1,199 is a stretch, and some customers are almost certainly going to go with a lower-cost Chromebook or Windows laptop instead."
CNET had this to say about the price "Fortunately, the new model has such sweeping overall design, usability and component upgrades that it's certainly worth at least $200 more than the old one. It's just a shame that right as the MacBook Air is again one of the most universally useful laptops you can buy, it's that much more of a reach for potential owners."
The bottom line
The Wall Street Journal simply stated "If you're in search of a new Mac, the Air is the best choice. I've ordered one already."
Wired said as one of their options "view it as an upgrade option. Maybe you had an earlier version of the MacBook Air, you loved the darn thing, and you've been waiting for Apple to update it. You do a lot of web browsing, and some light photo editing, but you're not tackling heavy multimedia projects. If that's the case, and you have the extra money to spend on a laptop, then the decision takes little thought. You will really like the new MacBook Air. I'm very tempted to get one myself."
CNBC echoed other outlets with: "Yes. This is the MacBook to buy, and I think it has serious potential to help Apple boost Mac sales again. People like me have been turned off by the lower-powered, small and more expensive MacBook. And I don't need the power or want to pay the higher price of the MacBook Pro. This sits right in the middle and gives consumers almost everything they loved about earlier MacBook Airs, but with a beautiful new display and improved performance."
So there you go. While the 2018 MacBook Air might not be breaking any new ground, it's a welcome update to a model that's been the campus favorite since its inception. Are you planning on buying one? Let us know!
Editors' Recommendations:
Follow us on Flipboard, Google News, or Apple News