KnowTechie Team Reviews: Red Dead Redemption 2
A beautiful, engrossing game that has a few minor issues.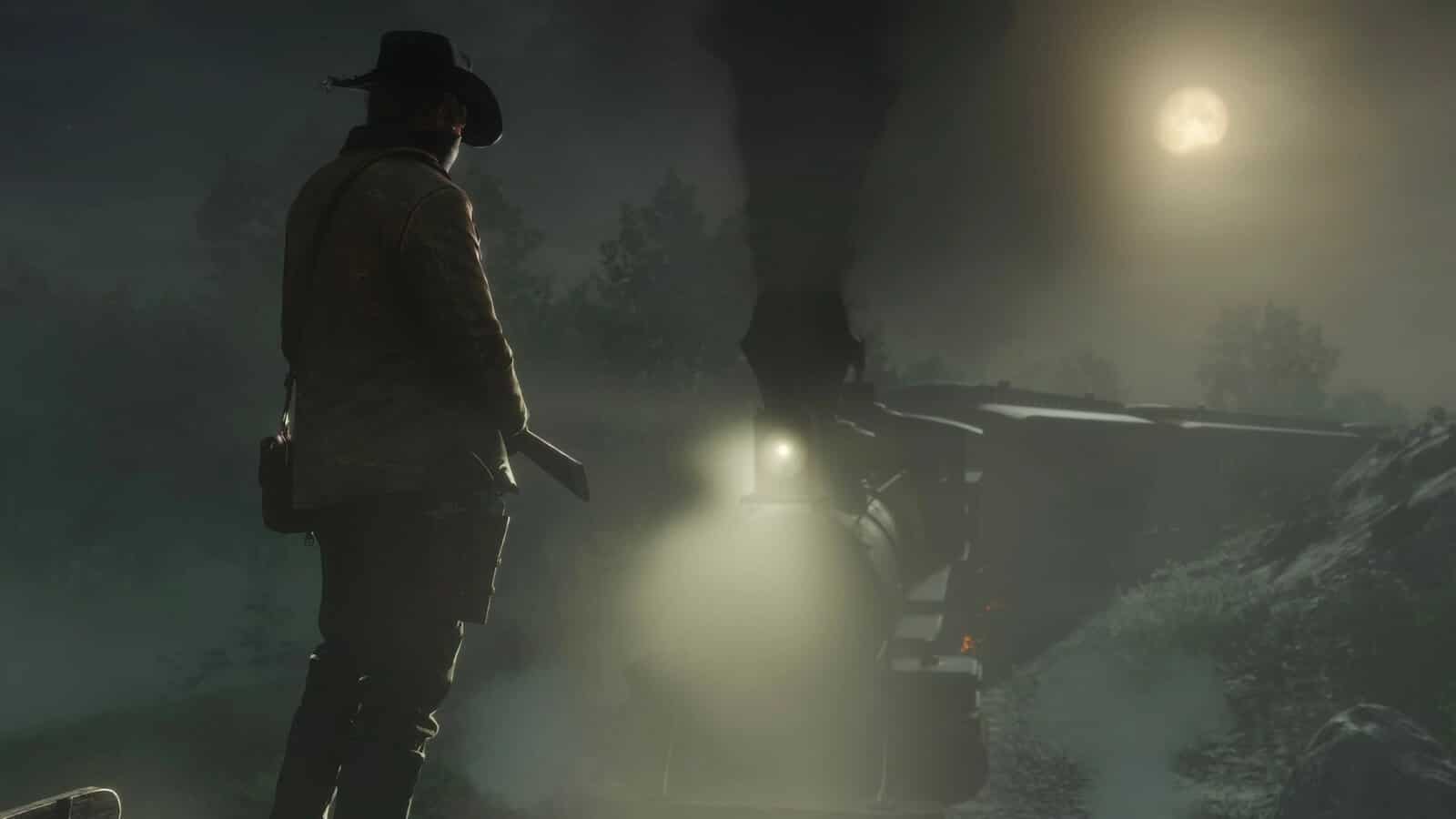 The Good
Beautiful, expansive map to explore
Interesting story
Lots to do
Horse balls
The Bad
Clunky controls
Pacing has issues
Ok, so first, I know we're late on this, but c'mon, we were too busy playing, cut us some slack.
Rockstar's Red Dead Redemption 2 is upon us, already shattering sales and entertainment records and receiving quite a few perfect review scores across major outlets. The game is huge, it's immersive, it's beautiful. As one meme lovingly puts it, it's yeehaw Skyrim.
The KnowTechie team has been playing the game since release and got together to give some of our insights on the game. You can check them out below!
Team Reviews: Red Dead Redemption 2
Red Dead Redemption 2 is a beauty of a game and a hell of a ride. With that being said, there's a lot that keeps this from being a perfect game and greatly impacted my overall experience. Yeah, Red Dead Redemption 2 does a whole lot right when it comes to being a wild west survival game and those things should be celebrated, but it just doesn't come remotely close to simply how iconic Red Dead Redemption was. This isn't to say that the take isn't a technical marvel, or that the attention to detail isn't top notch, but I'll talk more about that later.
Meet Therabody's All-New TheraFace Mask
TheraFace Mask is a breakthrough FDA-cleared LED skincare mask with added tension-relieving vibration therapy. Clinically proven results include firmer, smoother, healthier-looking skin with a visible reduction in fine lines, wrinkles, and uneven tone in as little as 8 weeks
We received our review copy on the day of launch, so there were already perfect scores aplenty by the time we jumped in. However, issues with clunky, outdated controls and confusing button assignments lead the charge in my reasoning to why this can't be a perfect game. There are also issues with the story as well. What made Red Dead Redemption so amazing was that it was, well, a story of redemption from a man trying to leave his past behind.
This prequel isn't so much a story of redemption, but instead a great Spaghetti western-style story that perfectly frames up the events of Red Dead Redemption. The old west is dying and the way of the outlaw is with it. Arthur is a man that knows nothing outside of that life and his story is about a man realizing his way of life is coming to an end.
In a vacuum, Red Dead Redemption 2 is a really good game but is weighed down by flaws. The story itself actually ends up being fairly safe in comparison to the sequel, but does a decent job of framing events, up to and including Red Dead Redemption's shocking ending, both of em. The problem is, if Red Dead Redemption is perfect (which it is), 2 feels like more of the same but requires more patience than the original.
---
Red Dead Redemption 2 is the quintessential old west game in the sense that it not only takes place in the old west, but gameplay truly embodies the swaggering, staggeringly dull pace of a world without modern technology and proper fast travel. Like the old west, the game is tedious and beautiful.
Landscapes roll out in front of you with high-definition glory while you trot your horse across the land. The story is the main focus here, but unlike Grand Theft Auto there isn't a constant sense of excitement in the world. Sure, you can spend hours hunting animals and humans, but after a few mission heists, you have enough money to not have to hunt or do much of anything besides the story. There are no properties to buy, there are no prostitutes to take under a bridge and get nasty with.
Red Dead Redemption 2 is unparalled in the sheer scope of detail, in how you must keep your horse clean to upkeeping on your guns and beard. Yet, for as engrossing as the story is, this is a movie you are watching that you also get to participate in. The best way to get your heart pumping in this game is to constantly have a bounty on your head, which isn't hard to do. The game gives you plenty of reasons to not spend too much time outside the story.
Regardless, that's kind of the point. The old west was about stories, it was about survival and in the context of this game, it was about the hard transition to a new century and a new way of life. That's kind of how it feels playing Red Dead Redemption 2, like a slow death in a fantastical fantasy of the old west peppered with horse testicles, cranky townsfolk, and the lingering doom of looming irrelevance.
---
I really like this game, but truthfully, there's a lot of things that I don't like.
For starters, the controls are an absolute mess. Looting is painfully slow. I don't like the fact that you can't sprint in your own camp or certain areas of the map. But the biggest gripe I have about this game is how long it literally takes to do anything. If you're currently unemployed or don't have anything to do with your life, Red Dead Redemption 2 is screaming your name. But for folks who contribute to society on a daily basis, I'm going to out on a limb here and say it's going to take you a while to complete this game.
The story is definitely entertaining and keeps you engaged. The side hustles (missions) are hella fun and I totally recommend you do as many of these as you can before moving onto the story.
Overall, this game is extremely fun, but again, it's a huge time commitment. Don't get me wrong, it's a good game, but it's not perfect. Honestly, who cares though, you're gonna buy it and play the fuck out of it anyways.
---
I think most of my friends and those at KnowTechie can agree that I'm pretty laid back when it comes to games. Yeah, I get super tilted, but it's at those obviously cheating opponents in Call of Duty (who are definitely not better than me…),  but when it comes to the actual game, I'm pretty lenient. With Red Dead Redemption 2, I went in with a clear mind and left with a mouthful of chewing tobacco.
I'm all in on this title, just like with my bets on the poker mini-game that you can find in bars and throughout the world. I spent more time picking out sick jackets than I did helping women pinned under horses. I tracked deer and methodically took them back to camp, one by one. I did a couple missions. I took a bath, a special bath. I shot a dog that attacked me without thinking about it, my girlfriend and the virtual dog yelped in unison – the west was overtaking my kind soul.
I yelled, "Howdy, partner," to a person passing by me on the street.
The scenery is perfect, the voice acting is great, it feels like a western movie that I'm the star of. It checks off all of the boxes. Except for one.
Rockstar, it's time to get your controls wrangled. Just lasso them bad boys up and take them to slaughter. It's 2018, we've advanced. We've figured out what controls work and don't work, and your controls just don't work anymore.
For a shooter, it's painful. Snap aiming and Dead Eye help, but I never felt like it was fun or fluid. Playing the game was engrossing and immersive, but it was exhausting, and that is all due to the controls.
---
If you haven't played yet, Rockstar's Red Dead Redemption 2 is a beautiful game that features a lot of great stories, things to do, and places to explore. If you get easily frustrated with poor controls, however, you might find yourself struggling to get through the game.
If you're one of the five people that have yet to pick up Red Dead Redemption 2, it is available for both PlayStation 4 and Xbox One.
Editors' Recommendations:
The Good
Beautiful, expansive map to explore
Interesting story
Lots to do
Horse balls
The Bad
Clunky controls
Pacing has issues
Follow us on Flipboard, Google News, or Apple News