Review Roundup: iPad Pro 2018 – impressive, but is it needed?
It's still an iPad.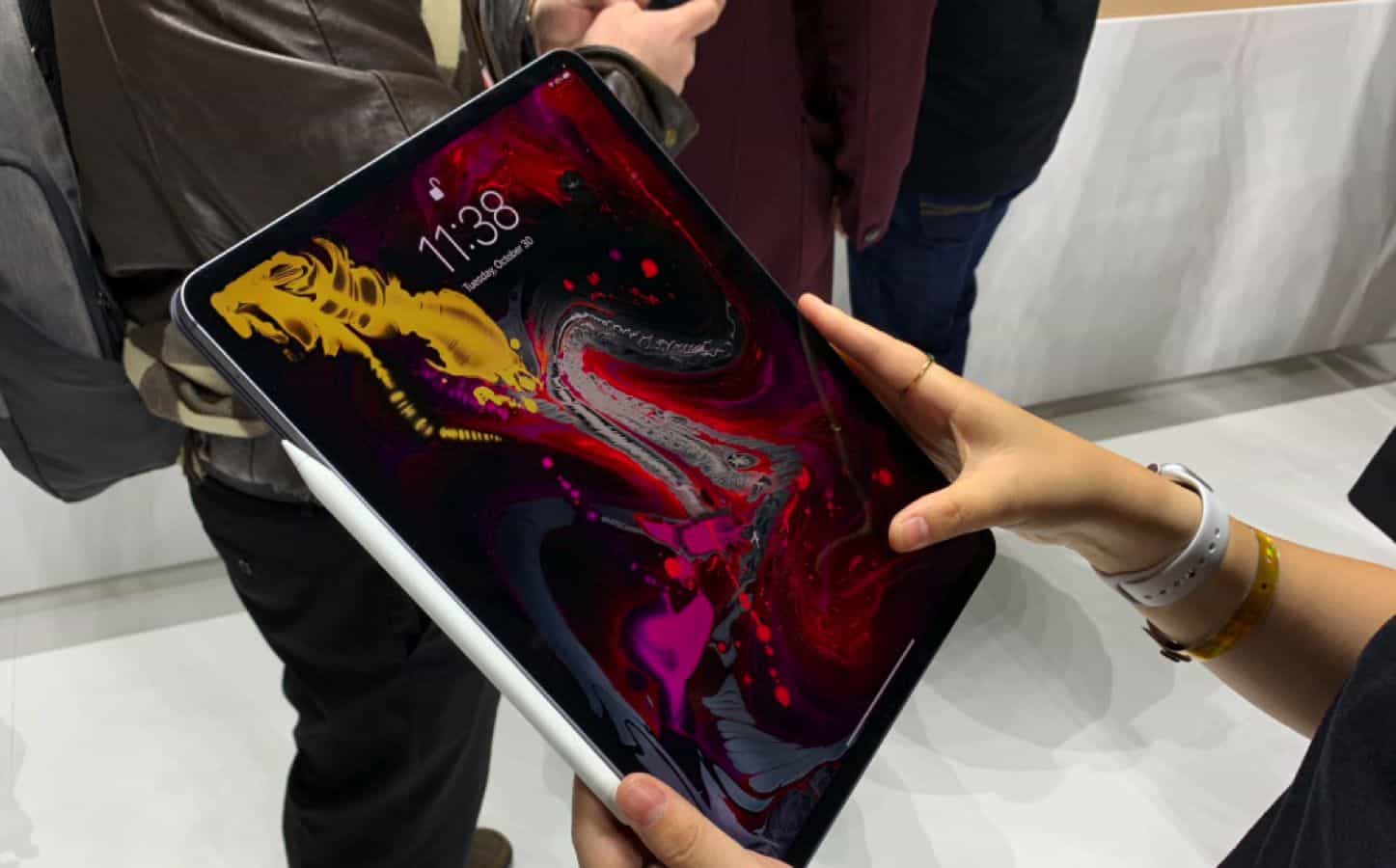 The latest iDevice has landed, in form of the iPad Pro. The review embargo is over after Apple gave a bunch of top-tier publications four days to test them, and some early verdicts are in.
While Apple is trying to position it as a 'computer replacement' or even as a 'gaming machine,' this seems counter-intuitive to me as it's still going to be hamstrung by iOS.
Let's see how it fares in the hands-on reviews:
Design
With most of the improvements being under the hood, this year's iPad Pro is pretty much the same as last years model.
Laptop Mag details the minor changes, saying, "Apple has given the iPad Pro an iPhone X-style makeover as well, complete with a full-screen design, Face ID and a gesture-based interface (meaning no more Home button). And the new Apple Pencil feels better in your hand while offering useful gestures."
Wired notes that "Like the iPhone XR and its peers, the Pro has no home button. Instead, its screen stretches from edge to edge… to edge to edge. All four sides are rimmed with thin and equally-sized black bezels, making it easier to forget where the top of the device really is. Sometimes iOS will actually point out where the power button is on the edge because, rightfully, it thinks I may have forgotten"
While TechRadar mused about how Face ID works better on the iPad Pro form factor as "putting your thumb on the home key was never that easy, especially when holding the iPad in portrait.
Performance and Usability
All of the outlets that have posted reviews so far couldn't say enough things about the new A12 chip in the iPad Pro. C|net had benchmarks and comparison to other hardware and the Geekbench 4 multicore test showed the A12 outpacing last year's iPad Pro by 95%, and even outpacing last year's MacBook Pro with the 2.9GHz i7.
That said, it's kinda like putting a V8 into a Mini. All that power is nothing unless you can harness it, and reviewers took issue with how locked-down iOS is. The Verge mentions that "The one thing iOS can do with external storage devices is import photos," which seems like a staggeringly big limitation for a device that's positioned as a 'computer replacement.'
CNET was one of the only outlets to talk about battery life, calling it "no longer an astonishing battery-life device, just a good-enough one," while promising full benchmarks soon.
Display
Laptop Mag gushed about the display, saying "It would be a total waste of $999 (or more) to use the iPad Pro 12.9 just for bingeing Netflix, but damn does this screen look good. I streamed Ugly Delicious, a show about food, and this panel made a brick oven look mesmerizing. It looked so good I had to pause the frame when it showed the rich orange flames and oozy pizza cheese up close."
The Verge was a little non-plussed with some of the marketing here, stating "Apple keeps saying the iPad Pro now has an 'all screen design' that 'goes from edge to edge,' but let's just be honest: nothing about these bezels is edge-to-edge. It is, however, an extremely nice 264ppi LCD screen, and I continue to be a fan of Apple's fancy technique to round off the corners of LCDs," while going on to mention that [the display] "is substantially the same as last year's Pro." Why fix what ain't broke, I guess.
Price
Tech Radar went through the total cost of ownership, saying: "Think about the cost to start with: $949 / £919 / AU$1449 for the 256GB version, $129 / £199 / AU$199 for the Pencil and $179 / £179 / AU$269 for the keyboard – and perhaps another slug of cash to get yourself a decent pair of Bluetooth headphones.
When you add all of that up, it comes to nearly $1,500. Is that really an amount of money you want to spend on a tablet that may or may not replace your main laptop?
The bottom line
Laptop Mag called the iPad Pro "the quintessential tablet for power users and creative pros. It's so fast that I imagine the likes of Qualcomm and Intel are getting nervous. This tablet wiped the floor with premium Windows laptops and 2-in-1s, in both benchmarks and real-world tests. The iPad Pro's display, sound and battery life are also top-notch, and the improved Apple Pencil is more comfortable and easier to store."
CNET wanted the iPad Pro features to come to their MacBook while saying "it's got the pieces that represent Apple's computer future. And, based on performance benchmarks and the feel of the tablet as I use it, the processor inside the iPad has become a serious contender against any regular PC experience, at least in terms of raw horsepower."
TechRadar even cautioned against purchasing, saying: "This might come as a surprise, but we're not sure that you should… at least not now. There's a few things that irk that can't be changed: not being able to use the old Apple Pencil and the lack of headphone jack are two elements that you'll balk at (unless in the latter case you've got a pair of AirPods or Bluetooth headphones)."
The Verge succinctly ended their review with "Is the iPad Pro the best, most capable iPad ever made? It certainly is. But you know what? It's still an iPad"
---
Based on these early reviews it seems that Apple has created a monster in the A12 chip that's at the heart of the iPad Pro, but the fragmented nature of iOS struggles to take advantage of it. If you're the type of person that's already scoped out a $2k iPad Pro, you likely know exactly what you'll use it for. Anyone else is possibly best served with the non-Pro line.
What do you think? Is the new iPad Pro worth it? Will you be getting one? Let us know below.
Editors' Recommendations:
Follow us on Flipboard, Google News, or Apple News