Review Roundup: Crackdown 3 – Is Terry Crews enough?
An effort worthy of 2010.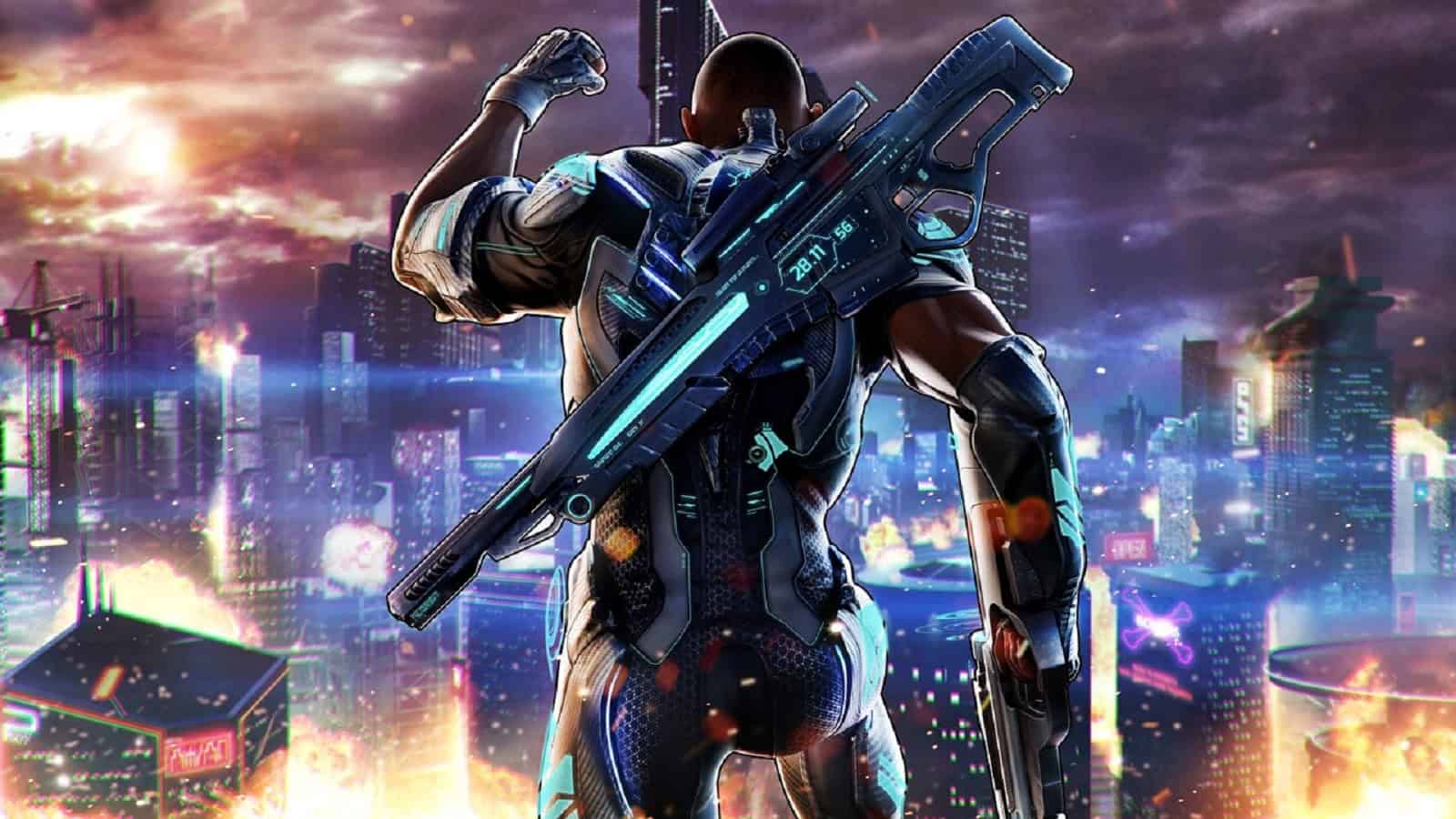 Some games suffer from too much hype before release which effectively crushes the game as soon as its released. Many times, this is due to the fanbase hoping/expecting one thing and then getting something that isn't as robust as what they expected, but other times the studio failed to meet what was promised.
Crackdown 3 definitely falls into the latter category, as it has been highly anticipated but fails to improve on the series' formula that has been chugging along since 2007. It's branded as a high-octane, explosive adventure through a sprawling open-world environment, but fails to live up to any of those standards.
The story of Crackdown 3
The story of Crackdown 3 is one of clichés and almost zero depth. You are trying to take down a corporation. That's pretty much it. As IGN puts it, "Crackdown 3's story is never more complex than, to paraphrase, 'Oh no! Evil megacorp Terra Nova has sucked out the world's power and you must stop it!'."
This is a shame, but honestly, not too much of a surprise. The game is supposed to be an action game where you continually become more powerful and beat up endless amounts of bad guys. A weak plot is acceptable if the action can hold up. Sadly, that doesn't seem to be the case.
Fighting is monotonous, with very little skill involved
There's a difference between easy-to-use combat systems and uninspired ones and Crackdown 3 does a great job of proving the latter have no place in modern games. While the game features plenty of weapons and enemies to mow down, the fighting is never fulfilling.
For PC players it is literally about pressing right-click to lock on to targets (the lock-on system is super aggressive and does all the work for you) and then clicking to use your weapons. Console players go through the same motion, just using their triggers to accomplish the exact same thing.
PC Gamer confirms that sentiment, stating, "The ease of aiming does make it possible to jump and dodge incoming fire while pulling off impressive headshots and satisfying explosive kills, but it wasn't long before jumping started to feel like mindless bunny-hopping, and the feeling of drudgery returned."
At least the guns are fun to use (cars, not so much)
If you're going to have a game like this, the one thing you definitely need to have in your game is a wide variety of cool and ridiculous weaponry. Crackdown 3 does manage to have that, with various rocket launchers and other ridiculous guns at your beck and call.
From Destructoid, "[the game's] greatest contribution is a better selection of weaponry, almost all of it exaggerated to accentuate and amplify the action sequences. Rocket launchers are standard fare. Pulse beams cut right through enemies. There's a gun that rips a hole in the fabric of time and sucks everything into a black hole. Everything feels overpowered and the opposition is only a threat because of their sheer quantity."
Sadly, driving is still a thing in this game and one that is still done poorly. Destructoid notes this, saying, "Driving is still flagrantly bad, and the time trial races are undoubtedly some of the most off-putting parts in the game."
There's also a multiplayer mode, but honestly, it seems that it should be skipped entirely.
Is it worth your time?
Honestly, if you have Xbox Game Pass, yeah, I would probably check it out. I mean, why not, you're paying for the service.
It's a mindless shooter that feels like it was transported directly from 2007. Some people will probably like the (simplistic) action of locking on and blasting away foes left and right and collecting orbs scattered throughout the map, but if that doesn't feel like enough for you, this game is probably not worth the time or money.
Gamespot sums it up nicely, stating, "It certainly delivers on letting you blow things up and jump around the city. However, a dozen years after the first Crackdown offered that same experience but failed to provide you with enough interesting content surrounding that, it's truly disappointing to see this latest iteration suffer from the very same problems."
Crackdown 3 is available on Xbox One and PC.
What do you think? Have you played the game? How did you enjoy it? Let us know down below in the comments or carry the discussion over to our Twitter or Facebook.
Editors' Recommendations:
Follow us on Flipboard, Google News, or Apple News