Review Roundup: PlayStation Classic – is nostalgia enough with this offering?
It's a classic but still features some classic issues, as well.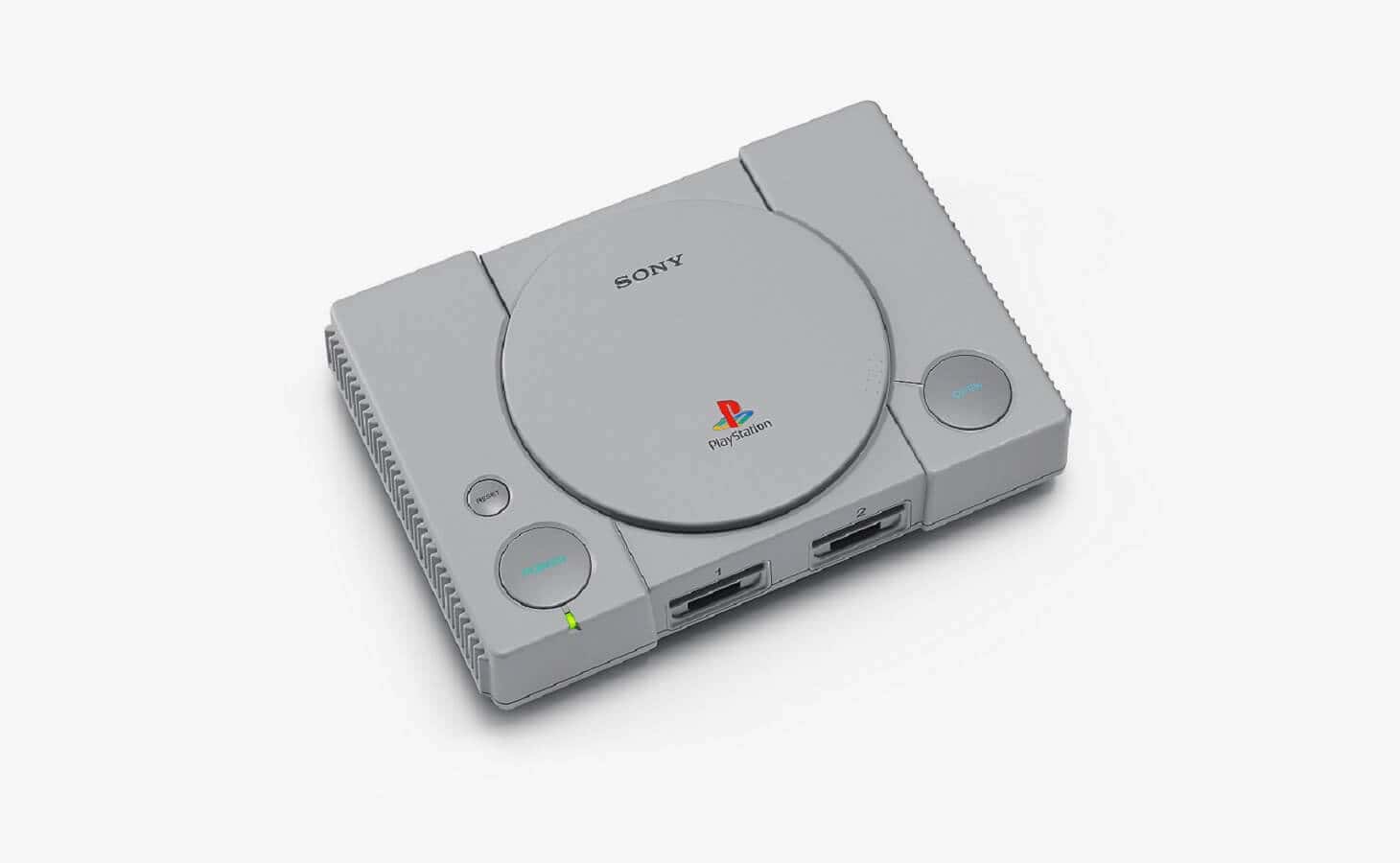 When Sony's PlayStation Classic was announced with an incomplete list of the 20 games onboard, people were understandably worried. Those fears were unwarranted, as when the full list was released recently some real gems turned up. Still, no Tenchu Stealth Assassins, or NFS Hot Pursuit – the two games I spent the most time playing in the PS1 era, but still, a solid list of games.
Sony invited some select members of the press down to its San Mateo, California offices earlier this week to test out the diminutive console ahead of release. The review embargo lifted today so let's see how it fares as a window back to that era:
Design
CNET was wowed by the attention to detail on the console, saying, "The PlayStation Classic might be the most lovingly crafted miniature console yet. Much like Nintendo's NES and SNES Classics, the PlayStation Classic's plastic chassis is incredibly detailed, replicating every button, logo, line, and crevice found on the original console. That level of detail may be what we expect from these throwback consoles, but the PlayStation Classic actually raises the bar — adding in tiny, vestigial details that take the miniature console's nostalgia factor to the next level."
Eurogamer called the Classic, "an impressive miniature that looks like one of the originals had been left in a hot wash," going on to add, "As a piece of simple engineering, then, the PlayStation Classic is a triumph; a perfectly adorable, shrunken down version of the original that would look just splendid on your shelf."
Meet Therabody's All-New TheraFace Mask
TheraFace Mask is a breakthrough FDA-cleared LED skincare mask with added tension-relieving vibration therapy. Clinically proven results include firmer, smoother, healthier-looking skin with a visible reduction in fine lines, wrinkles, and uneven tone in as little as 8 weeks
The Verge liked the design overall but was less forgiving of the design choices made on the controllers: "Sony is even replicating some of the frustrating elements of 32-bit gaming, including a lack of wireless gamepads. Granted, you do get a longer 1.5-meter cord for both of the two included classic PlayStation controllers, which is a huge plus. And those controllers use standard USB, not a proprietary connector. But Sony says the controllers can't be plugged into other USB devices, like a PC or PS4. And unfortunately, there's no button on the controllers themselves that kick you back to the menu, meaning you have to physically press the reset button on the PS Classic to leave one game and open another."
Games
The Verge also had initial reservations about the game choices, stating: "the games may not hold up that well, at least not like the 8-bit and 16-bit classics you get on Nintendo's consoles. I struggled to wrap my head around the controls for Cool Boarders 2, and I found the original Metal Gear Solid to be alarmingly obtuse, having last played it maybe 15 years ago. Now, if you're a hardcore fan who remembers those games like you played them yesterday, you'll probably be fine. But it's worth noting that this era, while a golden one for a certain type of game fan, is not going to be quite as accessible as the SNES generation of hits."
GameSpot had similar thoughts, saying: "[I] can't help but be a bit disappointed in the selection, which is missing iconic games like Crash Bandicoot, Castlevania: Symphony of the Night, and Tomb Raider. Games such as Destruction Derby and Cool Boarders 2 are fine, but they don't really shine when compared to other classics in the lineup. Revelations: Persona is one of the more niche games in this batch, showing the bizarre beginnings of Atlus' JRPG series–which easily earns its spot in the collection. Unfortunately, many of these early 3D games haven't aged well, and your nostalgia is gonna be a big factor in your enjoyment for games like Rainbow Six or Jumping Flash."
Kotaku noticed that the games are running "on the open-source PlayStation emulator PCSX ReARMed," which suggests Sony didn't even do that much work themselves to get the games playable.
Performance
Since we don't know what's actually powering the Classic yet, we can only go on impressions of performance here. It's been speculated that the same internals that are inside the PlayStation TV boxes was used here, but I'm sure we'll find out once someone takes one apart after launch.
GameSpot couldn't find any issue with how the games ran, just minor mentions of how some games from that era don't display well on LCD TVs, saying:  "the available games seemed to run as we remember them. Polygonal models hold up when scaled on a modern TV, but the same can't be said for certain UI and other static images. The rendered backgrounds in Resident Evil suffer and text in Ridge Racer Type 4 is so blown out it can be difficult to read. This isn't really the fault of the PlayStation Classic but rather further evidence of how poor some of the early games of the 3D era have aged. Again, this is a case where a scanline filter might have helped out."
TechRadar talked about how because the games haven't been remastered "it can also be absolutely eye-searing to look at these games on a 1080p or, god forbid, a 4K TV. The console doesn't even attempt to upscale the games and the years haven't been kind to sub-HD graphics. What's more frustrating is that several of the included games have a modern remastering but because Sony stuck the original ROMs on here, you're forced to suffer through the clunkiness for nostalgia's sake."
Kotaku didn't like how the Classic handles its "save anywhere" feature, saying "You only get one such slot for each game. When you press Reset, your game will be automatically saved in that slot. Start the game up, play some more, and press Reset again, and you won't be offered a second slot to save in. You'll just be asked if you want to overwrite the game saved in that one slot. Nintendo's systems have four save slots, which would have been nice to see here." This was echoed by several reviewers at other outlets.
So should you buy one?
Okay, I realize that any self-respecting PlayStation fan pre-ordered their Classic within seconds of the listing go live – but what if you didn't, or if you want to get the PlayStation Classic as a holiday gift to introduce them to the games you grew up with? Read on for the final verdict.
The Verge thinks you should, calling the PS Classic "a faithful and well-made little device, and it's easy to see how popular it will be among former PS1 owners. Given the likelihood that Sony will also make enough of these devices to go around, that makes the prospect of buying one at some point in the future a lot more justifiable, knowing you won't have to furiously watch out for flash sales at Amazon or GameStop."
TechRadar also thinks that minor issues aside, it's a worthy addition to the crop of retro mini consoles, saying: "Sony's nostalgia-inducing hardware adds a new dimension to the mix. Literally. As most of the games on the PlayStation Classic are in 3D, it faces upscaling issues and problematic control schemes that simply weren't a problem on Nintendo's sprite-based consoles. Still, in spite of those issues, the PlayStation Classic brings something new to the table – a willingness to go for sleeper hits and games that Sony feels gamers need to know about. Some of these decisions will be divisive, but their inclusion speaks volumes about Sony's willingness to tread its own path."
GameSpot said that "it does feel a bit barebones, especially with the lack of DualShock controllers. With that said, it certainly did a solid job of evoking that sense of nostalgia when first booting up the PlayStation, with the iconic system startup theme bringing you right back to a very special era of gaming."
Kotaku also talked about the pull of nostalgia, saying: "If you want to go on a nostalgia trip and re-experience what games like Syphon Filter were like before dual-stick controls, PlayStation Classic will be here for you soon."
The PlayStation Classic is currently unavailable on sites like Amazon, but expect a new wave of consoles to hit before the holiday season.
So there we are, the early impressions of the PlayStation Classic are in and while the diminutive console isn't without its faults, it's also full of charming nostalgia. Will you be joining Josiah Motley in getting one? Sound off in the comments or head over to Twitter.
Editors' Recommendations:
Follow us on Flipboard, Google News, or Apple News