Three major things that keep Red Dead Redemption 2 from being a perfect game
Seriously, Rockstar, it's time to talk about controls.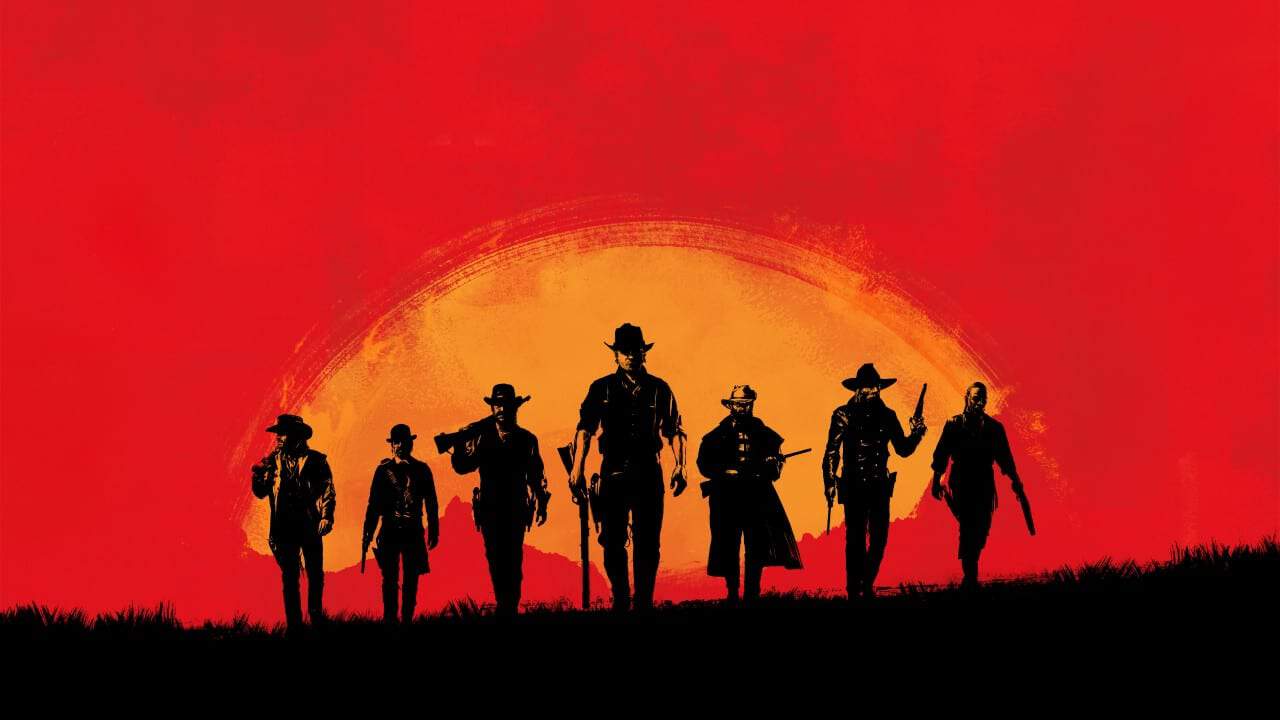 By now, I'm sure you've seen the impressive scores from the press in relation to Red Dead Redemption 2. I like to try to be very careful with games I slap a "10" on and one of the big things I look at when scoring is how a game compares to the closest thing to it.
In this case, Red Dead Redemption 2 is most like its sequel/first game, but that comparison ends up pulling out some glaring flaws to the game overall.
Let's take a look at how some of these issues stop the magic of Red Dead Redemption 2 from being a completely perfect game and hold it back a little bit.
The Story
Red Dead Redemption's story was, well, a literal story of redemption. A man tries to leave his murderous past behind but there are those that will stoop to the lowest lows to pull him back in. John's dialogue and behavior throughout the first game show that he regrets his previous life as an outlaw and he tries to make right with this second chance he's given.
On the other side of the coin, Red Dead Redemption 2's Arthur Morgan is an outlaw that is watching his world crumble. He is, for essentially the first time, realizing that the man he looked at as a mentor and father figure isn't infallible. As the Pinkertons work to track down his gang, Arthur seems to understand that this isn't a story that will likely end well for him or anyone he cares about. In the end, Arthur's story is one of survival and all the themes within the game fit that perfectly.
The thing with this story is that you already know how it ends if you played through Red Dead Redemption. There's only so much that can be done with a prequel and Rockstar tells a good story. However, I found it incredibly hard to get invested in it 100% when I knew the endings of these characters. Arthur and Dutch's gang's struggle for survival is one of desperation and strife and even compared to Marston's story in Red Dead Redemption, it's bleak.
I appreciate that Rockstar took the time to explain why many of the events from the game were fated to happen regardless of what John did in his quest for redemption, but it effectively neutered any twist in the story they were telling overall.
Controls
It's certainly a point of contention, but it seems that most of us here at KnowTechie and also around the internet have grown tired of Rockstar's crowded control setup. The button assignments seem to be all over the place and even late in the game I found myself hitting buttons I didn't need to because the control layout didn't match what has been second nature.
It's really always been this way with Rockstar, but with so much evolution on their end from their games, the setup and controls themselves feel like they are still out of Grand Theft Auto 3.
Now actually controlling Arthur is where I really drew the line for a level of acceptability. Arthur moves like a sack of potatoes and aims like one too. Sure the snap aiming helps, but I feel like I am cheating the system instead of playing the game as intended.
Sure, as Arthur's stamina improves, aiming with the bow improves and it gets a little bit easier to shoot people as well, but why does Arthur aim like he's never shot a gun in his life? Arthur's bulkiness of movement is also an issue when accomplishing simple tasks like walking, running, and navigating rooms. It can honestly get on your nerves after a bit. Leaving a house can oftentimes feel like trying to parallel park in a parking spot too small.
The Tedium
It may seem like I don't enjoy Red Dead Redemption 2, that's far from the truth. I feel like a 9 is a completely acceptable score for a game with the scope of magnitude that this one has. However, I do think that there's a lot here that doesn't really respect the player's time.
Sure, in our review, Curtis believes that the time it takes to do just about anything reflects a lot about the way the world was at this time. That is an excuse to pad game time, which isn't ultimately needed. There is so much to do in Red Dead Redemption 2 that there's no reason for just about everything you do to take so long.
I actually found that, as an adult with two jobs, I usually found myself trying to get close to a quest sometime in the day, before I was actually able to even tackle it. This meant I didn't get a chance to hunt, or do any side quests or much less anything else as any breaks for a little bit of action involved slowly looting people, getting my horse, getting back on track and trying to get to my destination so I could save the game and get into (usually) some action.
When I'd take some time to do things like gamble or hunt, I often felt like I spent a ton of time not getting anything done really and that just made me feel like I was wasting time. I ended up getting tired of certain activities (like gambling) just because I was getting annoyed of how canned the animations were.
Let's not forget, this is a good game
With these gripes, there was only enough to ultimately dock a single point from our Red Dead Redemption 2 review. I essentially saved all my bellyaching for a single story instead of adding 700 words to my brief review blurb.
I am excited to see what direction Red Dead Redemption 2 goes with DLC, as Red Dead Redemption's Undead Nightmare is still, to this day, one of the best DLC ever. However, I am a little bit more leery about the online features, once they come into play. I enjoyed Grand Theft Auto V but didn't care much for the online aspects of the game, I really hope we don't get more of the same here.
Red Dead Redemption 2 is available for both PlayStation 4 and Xbox One.
Did you also have issues in the game? Is Josh just nitpicking because he's a whiny baby? Let us know what you think in the comments below!
Editors' Recommendations:
Follow us on Flipboard, Google News, or Apple News