Sony is releasing a tiny PlayStation Classic and loading it with 20 bangers (we hope)
I've never pre-ordered something so quickly in my life.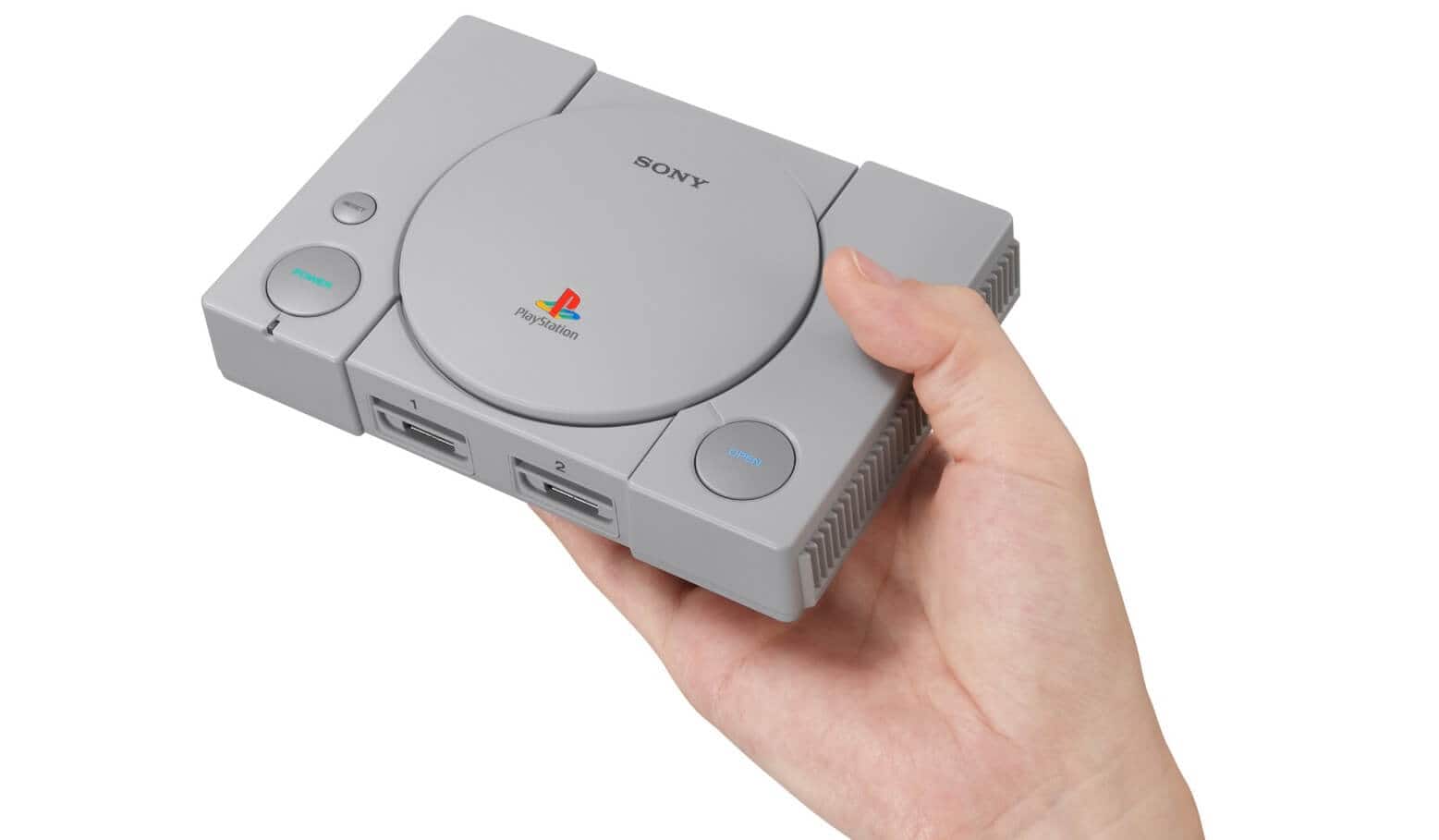 I've been gaming since the original Nintendo Entertainment System, but if there is one system that will always hold a special place in my heart it's the original PlayStation from Sony. While I've been excited about Nintendo's re-releases of both the NES and Super NES, they never became a "must-have." Well, dang it, Sony, your PlayStation Classic is a must-have for me.
Most of the casing is completely cosmetic, there will be no memory cards and the disk tray at the top obviously doesn't function. You'll use the "Open" button to switch out the virtual games. The console is 45% smaller than the OG PlayStation and it will come with two controllers.
What games can we expect with the PlayStation Classic?
Featuring 20 games preloaded onto the little console, gamers will be able to plug the Classic directly into a television or monitor through the use of an HDMI cable. While we don't know the full list of games yet, we do know of five titles. These include Final Fantasy VII, Ridge Racer Type 4, Tekken 3, Wild Arms, and Jumping Flash.
Honestly, I don't even need to see the rest of the list as FFVII, Tekken, and Wild Arms is enough for me to justify a purchase, but mileage may vary on that. It is interesting that Sony is opening it up for pre-orders without having a full list of titles announced.
Interestingly, it looks like the PlayStation Classic will only support the original controllers and not the Dualshock versions, which will limit the list of possible titles for the 15 titles that still haven't been revealed.
Pricing and availability
The PlayStation Classic will be available December 3, but pre-orders are now open. If this is anything like the Nintendo versions, and I'm sure it will be, you're gonna want to pre-order one of these to beat the holiday rush. They are available for $99.99 and can be pre-ordered from both GameStop and Best Buy.
Check out Playstation's trailer for the PlayStation classic below:
Will you be pre-ordering one of these? What games would you like to see? Let us know in the comments below!
Editors' Recommendations
Follow us on Flipboard, Google News, or Apple News